Social networking has become a part of living for everyone starting from adults to kids. However, the social media platforms where adults are active, such platforms may not be suitable for kids. Moreover, such social media platforms do not let parents monitor and control their kids' accounts. That is why Facebook has come up with Messenger Kids dedicated to kids only.
You may need to add a guardian to supervise your kid's Messenger Kids account. Here, we will illustrate how to add an adult to Kids Messenger in simple steps. We will also suggest how to give full protection to your kid using a professional parental control.
How to Add Adults to Messenger Kids?
Generally, the father or the mother supervises their kid's Messenger Kids account. However, you might want to add another adult to Messenger Kids. Here are the steps on how to add someone on kid messenger.
Step 1: Log into your Facebook account from your web browser preferably computer.
Step 2: Click on Home icon tab at the top and then click on Messenger Kids option from the left menu. If you do not see the option initially on the left menu, click on See More and scroll down to click on Messenger Kids option.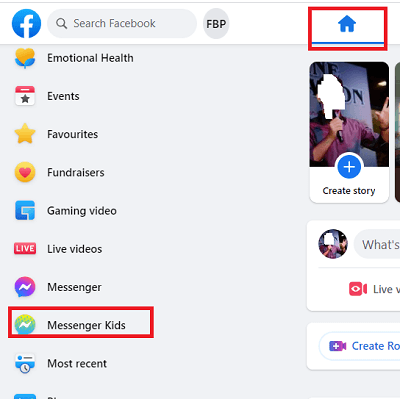 Step 3: Under "Accounts You Manage", click on your kid's account.
Step 4: Go to Controls > Parents and Guardians > Add Parent or Guardian option.
Step 5: Search for the person whom you want to add and click on Assign.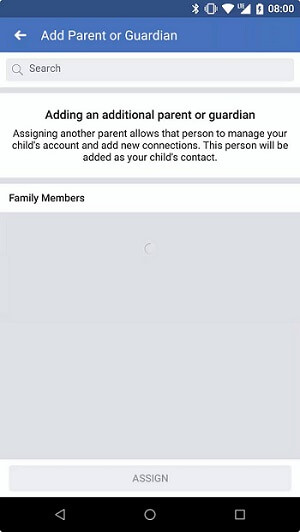 Step 6: When you have added the adult, click on Done button.
That is how to add adults on kid messenger when you want parents and guardians to manage kids' accounts.
Why You Want to Add Adults to Messenger Kids?
Now that you know how to add adults to kid messenger, you could be wondering why you add should multiple adults to Messenger Kids. Since the safety of your kid is paramount when he is online, it is essential to keep an eye on your kid's activities when he is using Messenger Kids.
Here are the reasons why you may want to add additional guardians to Messenger Kids.
Include Your Spouse
When you set up your kid's Messenger Kids account, you are likely to set yourself as the main parent. However, you are also likely to add your spouse as a parent, and hence, you have to add your spouse as another adult for supervision.
Monitor Multiple Kids
If you have multiple kids, managing and monitoring your kid's accounts on Messenger Kids single-handedly is not possible. That is why you can add your spouse as well as other guardians for better monitoring.
Better Supervision
You might not be in sync with the social media platforms, and hence, it is always better to add adults who have knowledge of social media dangers for kids as their guardians. They can offer better supervision, and review requests and permissions as well as your kid's activities on Messenger Kids.
Take Instant Steps
There are times when your kid may need immediate approval from you to add a teacher to his contacts. However, you could be busy, and if you add another adult as a guardian beforehand, he can approve the contact request in your absence or when you are busy.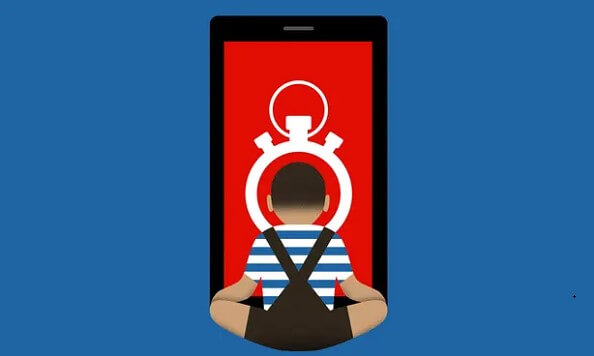 What Can Kids Do on Messenger Kids?
Messenger Kids app is basically a kid-friendly version of Messenger app. Therefore, kids can use Messenger Kids as a messaging and video calling app. Here are all the activities kids can do on Messenger Kids.
Kids can chat with friends and make video call to any friend.
Kids can go for group chatting and play fun games.
Kids can use kid-friendly stickers, emojis and GIFs in chats.
Kids can use kid-friendly filters, sound effects, and expressive reactions.
Kids can use creative masks and camera frames in video calls.
Kids can decorate their photos before sharing them with friends.
Kids can report as well as block anyone, and the parent will be notified.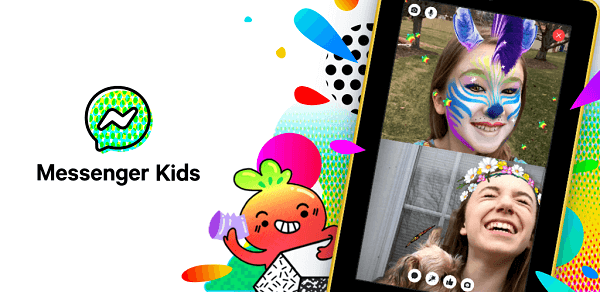 What are the Safety Features of Messenger Kids?
Messenger Kids app is designed keeping in mind the safety aspects of kids. It gives the control to the parents to manage their kid's account. Here are all the safety features of Messenger Kids you should be aware of.
1. Review Contacts – You can check your kid's contacts and remove any contact as per your preference. You can also review any contact request and approve or reject the contact.
2. Sleep Mode – You can use sleep mode to set the date and time when your kid can use Messenger Kids app.
3. >Block and Report – You will get notified when your kid blocks or reports any person on Messenger Kids.
4. No deleting or hiding – Kids cannot delete or hide any message even when they want as no option is available. Therefore, parents can check all the chats and messages from Dashboard.
5. Activity Supervising – You can check who your kid is chatting with and the frequency of chatting. You can also check the photos and videos sent and received on your kid's account.
6. Use Codes – Messenger Kids has codes that kids can share with their friends to request permission for chatting. This helps parents to monitor the requests for chatting and add the person as a contact. You can find out how to add a kid on Messenger Kids with code.
In spite of the safety features, Messenger Kids does not guarantee full protection for kids. Here are certain limitations of Messenger Kids app you should be aware of.
You cannot control your kid's account if he is above 13 years of age as per the rule in your area.
You cannot control your kid's social media activities beyond Messenger Kids. You kid can open an account for Messenger app and use it like adults without any restriction.
You cannot monitor your kid's video calls where he could be a victim of cyberbullying and harassment.
How to Give a Full Protection for Kids?
When your kid has a smartphone, you should ensure full protection rather than concentrating on the safety features of Messenger Kids. That is why we recommend KidsGuard Pro for Android which lets you monitor your kid's phone activities remotely. You can check their activities in your leisure time as well as in real-time.
You can monitor their social media chats and text messages, get alerts when they use sensitive words or crosses Geofence, record screen activities and call conversations, view and listen to their surroundings, and much more. All these remote monitoring features will provide full protection for kids.

KidsGuard Pro for Android
The Ultimate Android Monitoring App for You.
Sign up free
Here are all the features of KidsGuard Pro for Android that ensures full protection for kids.
Monitoring Social Media:
Kids are smart and they can easily open account on various social media apps. KidsGuard Pro for Android lets you monitor chats on all popular social media apps directly from your dashboard. In fact, you can check remotely all the social media apps your kid is using and the screen time and frequency of usage.
Tracking Location & Setting Geofence:
You can track your kid's movement by tracking his location in real-time on the map. You can also check the location history to find out the places he has been in the recent part. In fact, you can set a Geofence so that you can get alerts when your kid crosses the safe virtual area you have set.
Listening to Phone Surroundings:
You can listen to your kid's phone surroundings in real-time to understand what his friends are gossiping about and their topic of discussion. You can understand his future plans and if he is getting bullied by his friends.
Viewing Browsing History:
KidsGuard Pro for Android shows you the browsing history of your kid's phone web browser. This is because your kid can outsmart you and use Facebook directly from web browser. You can check the websites he is visiting and the queries he is making.
Taking Phone Screen:
There are times when you want to check what your kid is doing on his phone. That is why KidsGuard Pro for Android allows you to take real-time screenshots of your kid's phone to find out what he is up to. Accordingly, you can take steps for protection when required.
Listening to Phone Conversation:
You can record all the call conversations on your kid's phone, and you can listen to them any time you want. This is because the recordings are available on Dashboard, and you can also download them for future reference. You can analyze their topic of discussion and if anyone is blackmailing, bullying, or harassing your kid.
Recording Phone Screen:
When your kid is using Messenger Kid or any app for that matter, you can record the screen video so that you can monitor his activities completely by watching the recorded video in your leisure time.
Checking Text Messages:
Last but not least, you can monitor all the text messages that your kid is sending and receiving. When you restrict your kid with Messenger Kid, he could be using text messages to communicate with his friends, and you can track all such activities for complete protection.
Conclusion
It becomes essential to add multiple adults to Messenger Kids so that the supervision is tight and accurate. We have stated how to add adults to kid messenger to ensure that your kid uses the app safely. However, for full protection of your kid when he is using a smartphone, you need a remote monitoring app. We recommend KidsGuard Pro for Android app for complete remote monitoring of all phone activities.