"I am not really that kind of a parent who does not trust their kids, but I have to say that recently her behaviour has become somewhat mysterious. I do trust her to make the right judgement but I also do worry a lot. So, I was wondering if there is a way to track her activities. Basically, I want to know how to track my daughter's phone without her knowing. If there is a way, do share it with me, please."
I can't help but agree with you. Reaching to this decision may have been very painful for you but do remember that, all of this is for the safety and well-being of your kid. We know that you trust your kid but it is not easy to trust the outside world. There are a lot dangers out there and possibly using a parental control app to track your child's phone is the answer to it.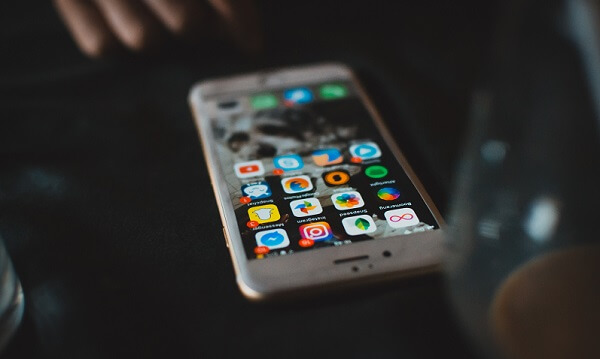 Part 1: Common FAQs You Should Know before Tracking a Phone
1.1 Why Do You Need to Track Kid's Phone
Every parent worries about the well-being of their kid but it is impossible to keep them protected every hour of the day. If the outside world is filled with dangerous people and there is always a risk of kidnapping then the digital world is not so far off. They can face stuff like cyber bullying, sexting, cyber crimes etc. Internet is filled with predators but if installing a single app keeps them safe from all of these then it is worth it.
1.2 Can I Track My Child's Phone Without Them Knowing
Yes! It is possible to track your kid' phone without their knowledge! There are some apps available that you can install on your kid's device and it will let you know their activities. So, these apps come with an incognito mode, once it is activated, its icon will disappear from your kid's device and it will operate in the background. Some other advantages of using such apps are, you will get to know whom they are contacting or chatting with, you will know the real-time location of your kids, etc. But using an app is only a means to help you solve problem. Most of the time you can face to face talk with your kid first and get such issues solved.
1.3 Requirements for Tracking Your Child's Phone
If you have finally decided to use a tracking app then there are a few requirements for tracking your kid's device. They are very easy and simple, and are mentioned below:
You must have access to the device.

You should know the passcode if it's locked.

The phone must have an Internet connection or connected to Wi-Fi.
Also, you must ensure that you are the only one who has access to such delicate information and it is still up to you if you want to let them know about this tracking app on their device. But most of the times, it depends on the relation between the parent and the child.
Part 2: How to Track a Phone without Them Knowing
Well, you have learned all about tracking a mobile device but the important question asked by several parents is how can I track my child's phone without them knowing.
It is possible to track a cell phone without kids knowing. Again, it completely depends on whether you want to do it with their knowledge or without their knowledge. You can use an app called KidsGuard Pro. It's an outstanding parental control app designed for cell phones. Parents can use it to do a few things like:
Track real-time location of their kid.

View text messages and contacts from mobile device and social apps like WhatsApp, LINE, Viber, WeChat and more.

Monitor app activities and know which app is frequently used.

Check phone log files like notes, browser history, call history, keylogger, etc.
Advantages of Using KidsGuard Pro
No need to root the target device

Works in hidden mode after installation

100% security for your data and privacy

Easy installation and setup

Accurate real-time data syncing

User friendly interface

Affordable price

Buy one plan and get all the features
Step-by-Step Guide of Using KidsGuard Pro
So, here's how to use this app to track phone without them knowing:
Step 1: Click on Sign Up button to register for a KidsGuard Pro account. Then, you need to purchase a premium plan to get all advanced monitoring features.
Step 2: Now download the app by visiting www.clevguard.net from the target phone. Better to clear the history after download if you don't want the kid know it.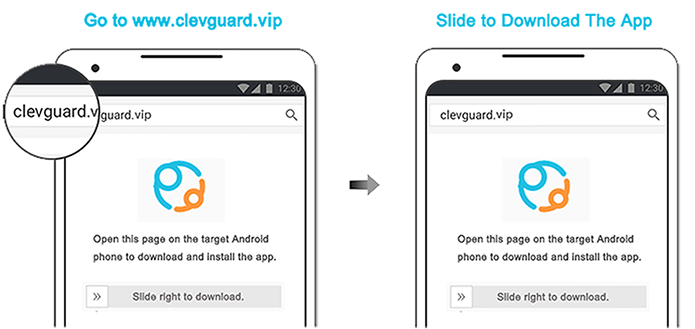 Step 3: Then you can tap the downloaded APK files and allow installation of apps from unknown sources. After installation, log in your account and finish the setup by following the on-screen operations. When the configuration is complete, the app icon will become invisible from home screen.

Now you can go to the web dashboard and view all the information. If this is the first time, it will take some time to sync the data of the target device.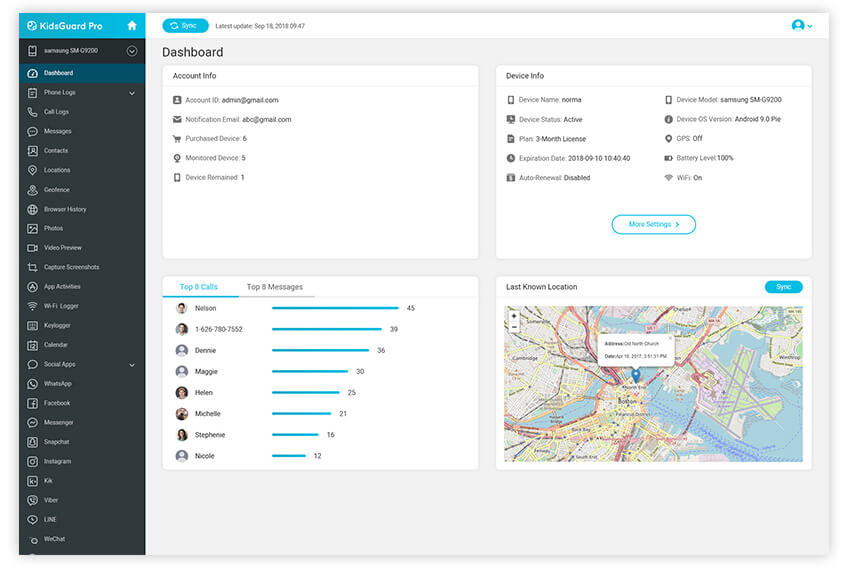 Conclusion
Hopefully, you are still not wondering "how can I track my child's phone without them knowing". As discussed above, from the technological aspect it is completely possible with the use of an app. But in the end it is you who has to decide if you want to let them know or not. Possibly if you just have a face to face conversation and tell them about its importance, they might understand your concerns. But if you have decided to go with a tracking app without their knowledge, KidsGuard Pro will be the best and most effective option.