First of all, if your kid uses Tinder or just started using this app, you may need to read this article first. It's not always the case that every popular app is always secure and trusted.
Yeah, we know Tinder is one of the popular social media category applications. But the way it works might be a dangerous service for your teen. In this article, we've discussed Tinder safe for teens and proved to you how and why Tinder is not safe. Also, we will discuss how you can read your teens' Tinder messages and keep them protected while they're the user of Tinder.
So let's get into it:
What is Tinder?
Tinder is today the most popular dating app all over the world. If you are a regular user of social media or the internet, then you might already know about the Tinder application. For those who don't know about Tinder, here's a brief explanation of what the heck is Tinder:
Tinder is an online dating app service that allows you to anonymously swipe to like or dislike other users' posted profiles, which typically include a photo, a brief bio, and a list of their personal interests. Once you and other users have "matched", you can exchange messages with him or her. Here, the date we're talking about isn't that typical online date.
Instead, the main purpose of this app is to let you date people physically such as in restaurants, parks, or anywhere you want.
Why Tinder is Popular With Teens?
Now, if you want to know why the Tinder service is popular among teens, there are multiple reasons behind that. First of all, Tinder is a genuine dating app from where you can find a real partner for your next date. And, if you know, 80% of people date with their partners at the age of 16-24. That's why teens find this app, the easiest way to find their next dating partner within a few minutes through Tinder. Secondly, everything happens instantly in this app. The verification of Tinder only requires 2-5 minutes, after verification, within a few minutes, you can find your ideal partner. These were some of the most popular reasons in our vision behind the popularity of Tinder among teens.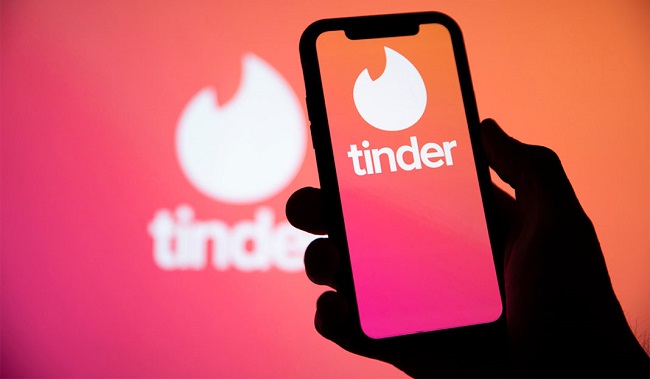 Is Tinder Safe for Teens?
It all depends on how your kid uses it and how well they're aware of scammers and fake people. The Tinder app, itself, isn't dangerous. Tinder was designed with good intention; to let people find their dating partner within a few minutes. But the way Tinder works attracts many scammers and dangerous people to find their targets through Tinder. Although, today Tinder is much safer than any other dating application. But still, there are some risks involved while using Tinder, especially, if your kid uses Tinder, the below section is for you!
Under 18 Age Approval:
Until June 2016, the minimum age of Tinder was 13 years old. We all know the majority of 13-year-olds are not mature enough to differentiate between good and bad. Therefore, this previous age limit was criticized heavily by the public. Now, Tinder claims that the minimum age requirement for Tinder users is 18 years old. However, as it still uses users' Facebook information to verify their age, the users who are under 18 years old with an erroneous Facebook age may still be able to sign up on Tinder.
Emotional Risk:
We're pretty sure that you might be aware of the emotions that develop after a breakup. Did you know 60% of people suicide just because of their breakup? Moreover, according to the survey of UMT, 80% of depression is caused in humans just because of their breakup. Of course, you don't want your kid to be depressed or fall into depression at such a young age, do you?
Predators use Tinder to Find Minors:
The verification of Tinder is so easy that any scammer can easily verify himself on Tinder. It's because Tinder only wants you to use their app and they don't care much about your security. That's why most of the scammers and rape cases happen through Tinder date. Especially, if your kid is a teen and below 20, there are very high chances that a scammer has an eye on your kid.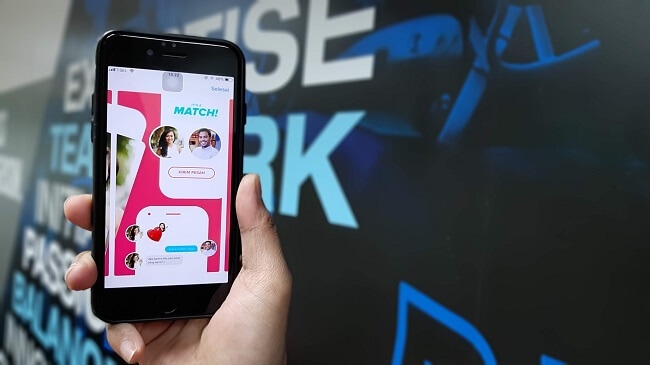 Specific Location Revealed:
Of course, to use Tinder, you need to upload your photos to your Tinder account. The biggest problem with Tinder is that they don't have any photo filtering security that might get you in trouble in the future, for example, your cell phone location might be tracked by others. Because, sometimes a background in your picture might reveal the exact location of where you live, etc.
Scammers Use Tinder:
If we talk about which dating app has the highest number of scammers, then Tinder is the answer. We know Tinder is a great service and a perfect dating application. But, on the negative side, there are too many fake and scam accounts that exist on Tinder. They can scam you by taking your money, explicit pictures, etc.
Tinder Promotes Sex:
It's no wonder Tinder does promote sex. It will not be wrong to say that Tinder is the best place if you want to do sex. Sex isn't a wrong thing. It's part of nature, otherwise, you would not be here. Here, the problem is age. Tinder allows you to date and sex in only 18 or above than 18 age. According to many Urologists, over 19 should be the ideal age for doing sex. Performing sex in less than 18, might get a bad impact on that kid in long term.
Cyberbullying:
Nowadays, cyberbullying is becoming more common among children and teenagers. According to the surveys, 80% of cyberbullying kids and teens victims never share this activity with their parents. We all know, apps and services like Tinder are the hub of cyberbullying. That's why if your children also use Tinder, there are chances that they're the victim of cyberbullying.
True Reviews from Parent and Kids
After doing deep research on the reviews of Tinder, let's see what the true parents and kids say about Tinder:
"Wow. My teenage just told me she met a boy on tinder. After looking into this I completely freaked out. This is UNBELIEVABLE! Location and photos of you all in one place. How frightening is that for a parent of a teenage daughter. This is a stalker and/or pedophile's dream app. Please warn your kids. Watch for this app on your devices. Do not let them download. It's one thing when you are an adult looking for love but it is not for any one under the age of 18." - Real Review from bizzibean, Parent of a 3, 8, 13, and 17-year-old
"This app is encouraging kidnapping. It is not likely that you know whether or not the person you are dating is a criminal who wants to kidnap you. Just go meet and date someone in real life!" - Real Review from LeahMaher, Adult
"After using the app for several days, I found that I had already been sent some very 'saucy' messages. The app is mostly full of creeps and should not be used be adults who are willing to face the consequences of online dating."- Real Review from Tom_h14, Teen, 14 years old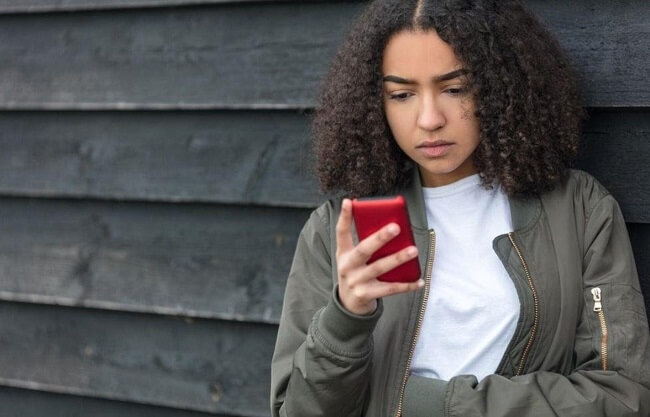 From several true reviews, we can know that first of all, Tinder is itself not harmful nor is it a malicious service. The thing that makes it worse is the way it works. Of course, do you think meeting with a random person physically when you don't know anything about his portfolio is safe? Of course, not! Especially, in the case of people under 18 years old, it's clearly a dangerous and insecure thing.
Tinder does clarify officially that they don't allow any user under 18 years old. But, it seems like this policy of Tinder is only limited to words. They don't ask for ID verification nor any kind of verification form which you can approve your age. Hence, any kid under 18 can use Tinder easily.
The spammers in Tinder are the worst problem these days. Secondly, Tinder's algorithm doesn't show matching profiles in which you might be interested. It seems like Tinder's algorithm just shows random people's profiles. Secondly, the number of spammers on Tinder is still increasing day by day.
How to Keep Your Teens Safe? - Your Best Choice: KidsGuard Pro for Android
Now that we've explained every possible risk associated with Tinder and proved to you why Tinder isn't safe for your teens and kids. However, we know that most of you will think about protecting your children from adult social media like Tinder. Yes, the idea sounds cool if you want to mentally torture your kid. Stopping them from using Tinder suddenly will just give them a brain torture. That's why you need a solution by which you can keep an eye on their tinder activity and protect them from scammers. For that case, KidsGuard Pro for Android might be an ideal option.
We know there are thousands of Tinder monitoring services out there on the internet. So why is KidsGuard Pro for Android only? That's why below we have mentioned some of the most highlighted and useful features of KidsGuard Pro for Android: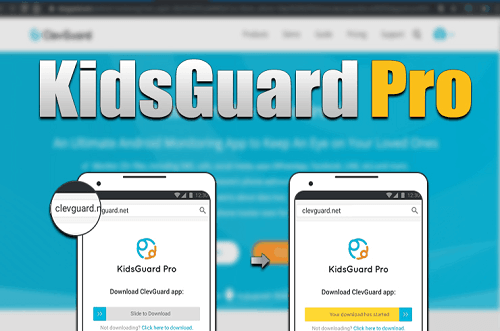 Social Media Monitoring:
The social media monitoring feature allows you to have an in-depth eye on the social media activities of your kid. Especially, if talking about Tinder, it allows you to monitor Tinder messages, searched profiles, liked profiles, etc.
Location Tracking and GeoFence Setting:
Location tracking features allow you to monitor the real-time pin-exact location of where your kid is. It uses GPS and Google Maps to identify and show you the real-time location on the monitoring dashboard.
On the other hand, GeoFence allows you to set a virtual GEO location for your kids. After setting up, you'll receive a notification alert when your kid crosses that Geofence.
Accessing Phone File:
The best and most advanced feature of KidsGuard Pro is its ability to access all the files of a smartphone stored in internal storage. The feature is useful when your kid deletes the media from their Tinder app, so you can visit their device's internal storage and access that deleted media from there.
Browsing History Viewing:
This feature lets you view all the browsing history of your kid's smartphone. KidsGuard Pro currently supports all the major popular web-browsers and stores all the data in its cloud server. So, you can still access it even if they delete the history from their smartphone.
More Tips for Parents to Follow to Protect Teens from Tinder
There are some other tips that parents might need to follow to protect their kids from scammers on Tinder. Here, we're not blaming Tinder itself. Tinder is the best and most trusted app for finding a dating partner. But, the way Tinder works, attracts many scammers and dangerous people to scam innocent people. To prevent this, below we've mentioned some important tips that you can follow to protect your teens from Tinder: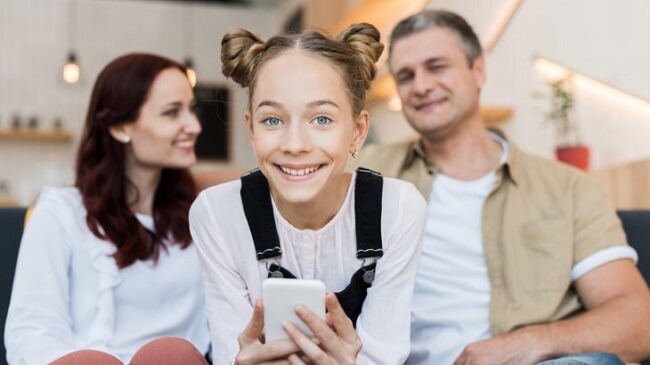 1. Keep Open Dialogue With Kids
The first thing to do is to keep an open dialogue with your kids. Open dialogue means having friendly and informal communication with your kids. In this way, they can share every taboo-based thing such as being a victim of sexual harassment, cyberbullying, bad touches, etc.
2. Educate Kids the Risks of Social Media
We're pretty sure if your kids are above 15 then there are many chances they use social media. Now, a kid of age lower than 18 isn't mature enough to differentiate between good and bad. That's why you need to educate your kid about the scams and dangers of social media before allowing them to use social media services.
3. Set A Guideline
If your kid is lower than 28, then it might be a better idea to set up a guideline for using Tinder or any other social media apps. For example, you can set a guideline of how to verify your dating partner's profile before meeting them physically. But, note that, it all depends on the guidelines that you tell your kid.
4. Stay Up Kids' Privacy Settings
This tip is highly recommended if you don't want any random person to find and contact your kid. Today, almost every social media profile has privacy settings. You can turn them on so that no random person can contact and view your kid's account. You can perform the same action with Tinder and with many other social media accounts.
FAQ About Tinder
Q1. What is a Good Age to Start Using Tinder?
The best age to start using Tinder is a minimum of 18. Since, at the age of 18, 95% of humans get mature and gain enough sense to differentiate between good and bad.
Q2. Can I Hide Location on Tinder?
Unfortunately, because Tinder is a location-based application, you are unable to hide location on it. It relies on location and distance to match the users for you.
Summary
Tinder is today the world's leading dating app used by over 1000 million+ users. Keeping these statistics in mind, it'll not be wrong to say that Tinder is the #1 dating app in the world. Apart from its popularity and rank, Tinder can also be the worst app for your kids if they're lower than 18 in age. That's why in this article, we've written an awareness guide on why and how Tinder isn't safe for teens and kids. As a solution, after deep research, we found that KidsGuard Pro for Android parental control software is one of the best Tinder monitoring app from where you can easily track and monitor your kid's Tinder activities.