Question: Does Tiktok have parental controls?
TikTok is a social media app that allows users to share short videos. This app is popular with teens and young adults. So it's important to keep an eye on what your kids are doing on this app.
Luckily, Tiktok provides some parental controls that allow parents to limit their kids' access to the app. If you want to know about weather does TikTok have parental controls or not and how does it work, this article is going to give you breakthrough techniques.
How to Set Parental Controls on Tiktok?
Parents can make sure their children are using age-appropriate apps by taking advantage of the parental controls built into Android and iOS. Both platforms allow parents to set a certain level of access for their young ones.
Parental control on Apple devices
On Apple devices, parents can go to "screen Time" within Settings, or view Apple's guide on how to put restrictions on your child's phone here.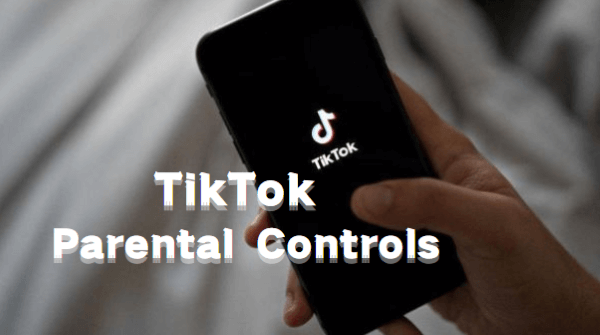 Parental control on Android devices
Android devices let parents have a sense of control over which content can be downloaded or purchased form Google Play based on maturity level.
To set a parental control, go to the Google Play store on your child's Android device and navigate "Parental Controls" within settings.
Then turn Parental Controls On and create a pin that a user will need to enter in order to change these controls.
Now select the highest content rating you would like to allow for purchases or downloads. Parents can now use a Google feature called Family Link to block specific apps on their child's phone.
NOTE:
Kids can disable this setting at any time but good thing is that parents will get a notification.
How Do TikTok's Parental Controls Work?
Tiktok allows some kind of parental control setting. This is how it works.
1. What Does Restricted Mode on Tiktok Do?
Tiktok has a restricted mode that can be used to filter out inappropriate content. With the help of restricted mode, parents can filter out all types of inappropriate content from their children's feeds.
The parental settings on Tiktok allow parents to customize how they want their child's account to look and feel.
2. Tiktok Screen Time Management
Tiktok has a screen time management tool as well. It has an on-screen timer that can be set to limit the time on the app. When kids are exceeding the limit, you will get an instant notification.
TikTok's parental controls are seen as a way to keep kids safe on social media. They are also seen as a way for parents to monitor their children's screen time and set limits for themselves.
3. Tiktok Direct Messages
Tiktok has been under fire for its lack of parental controls. Teens are tweens are getting in touch with strangers through direct messages feature.
To limit Tiktok Direct Messages, some parents have been using the app's parental controls. They can set up a profile with their child's age and gender and then limit who can send direct messages to their child's account.
What Parents Need to be Concern about TikTok?
Parents are becoming increasingly concerned about the risks associated with TikTok and are wondering if there are any parental controls or settings that can be enabled to safeguard their children from these risks.
The features of TikTok that parents need to be aware of are that; the app is free to download and there is no requirement for users to have a phone number or email address to sign up.
This makes it very easy for children under 13 years old to create an account on TikTok without parental knowledge or consent.
Some people have reported that they have been able to find ways around the age restrictions set and activate restricted content by TikTok for Kids However, there are some potential risks associated with this app.
Related Read: Is TikTok Safe for Kids?
Distraction from schoolwork
One of the most common concerns with Tiktok for Kids is that it can be a distraction from schoolwork. As a result, children may be less likely to engage in other activities.
Cyberbullying
Another concern is that Tiktok for Kids can lead to cyberbullying. If the child posts something inappropriate, it could cause them embarrassment or shame.
Insufficient parental controls
There are no perfect parental controls available on the app so parents cannot completely monitor what their kids are watching or doing on it.
Inappropriate content
Some of the content available on this app may not be appropriate for children who could lead to them being exposed to inappropriate content too soon or at all.
Our Tips for Curious Parents
Parents might want to know if TikTok has parental controls. TikTok does not offer the option for parents to control what their children see or post on their timelines. However, there are third-party apps and websites like KidsGuard Pro for Android that allow parents to monitor and control their children's social media usage.
1. Monitor Kid's online activities with KidsGuard Pro for Android
KidsGuard Pro for android is a parental control monitoring app that is helpful for those families with adolescent children who might struggle with technology.
Here are some amazing features of KidsGuard Pro app:
Monitor Social media apps
It can track all the popular social media apps and enables you to monitor different activities like chat and shared multimedia carried out by the target phone, without it being obvious to the user of the device.
Track real-time locations
You can do this by utilizing the built-in GPS or Wi-Fi location tracking technology to track real-time locations. And you can set up a virtual boundary or 'fence' for your child that will alert you when he enters or exits the area using your app!
Access phone data from Anywhere
You can easily access all the data of a mobile device that you want to monitor without having physical access to it.
Using steps of KidsGuard Pro for Android
Step 1.
Click
Monitor Now
button below and skip to KidsGuard Pro's website, use a valid email address to sign up an account.
Step 2.
Now log into your account and go to
My Products
page, click on
Setup Guide
button and follow the intruction to finish download and install KidsGuard Pro onto target phone. This step only needs to take 5 minutes. The icon of this app will disappear from home screen of target phone after installation, It's 100% undetectable!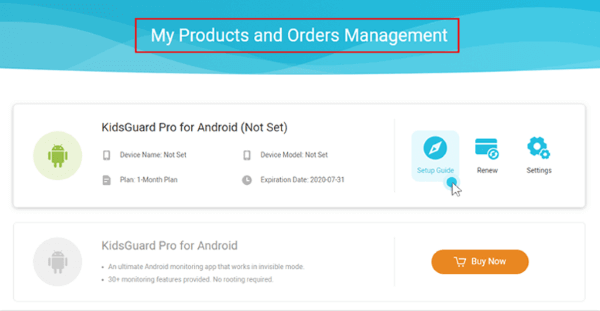 Step 3.

Now you can secretly view target phone's phone activity from KidsGuard Pro's dashboard.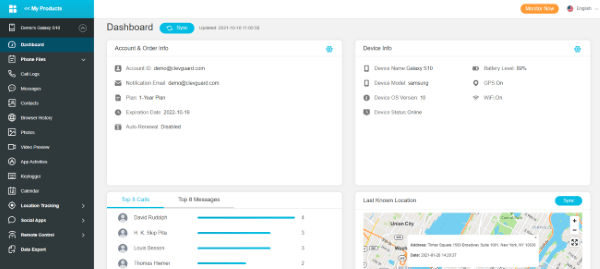 2. Set restrictions together
TikTok's parental controls are available to set restrictions on how much time your child spends on the app. You can also block inappropriate content for your child by setting up profiles for them under the age of 13.
3. Keep talking with kids
Although Tiktok is an entertaining app, it is not free from dangers. Parents must aware teens about the negative aspects of Tiktok by talking with them and spending time to know better about their behavior and phone usage.
Let them how to use these apps just for entertainment purpose without ignoring their homework and other physical activities. By getting in pre-talking sessions with kids, you can prevent your kids from falling prey of social predators.
Final Words
TikTok is a social media app for sharing short videos. It has been criticized for its lack of parental controls and the dangers it poses to children. TikTok has limited a parental control setting which means that users are not able to control who can see their posts or who can contact them.
As a concerned parent, you need to pre-talk with kids about the potential dangers of using TikTok. If they are willing to use it and upload videos, then make it possible to have limited time for phone. You can ensure it by installing a third-party app such as KidsGuard Pro to monitor your kids'phone.