In today's digital age, communication has become more diverse and dynamic than ever before. One platform that has revolutionized the way we connect with others is WhatsApp. With its user-friendly interface and extensive features, WhatsApp allows us to stay in touch with friends, family, and colleagues effortlessly.
One of the standout features of WhatsApp is the ability to set a status, where you can share your thoughts, emotions, and even showcase your personality through WhatsApp about lines. In this article, we will explore the significance of WhatsApp about lines, why people are so obsessed with them, and how to make an impression in WhatsApp status lines.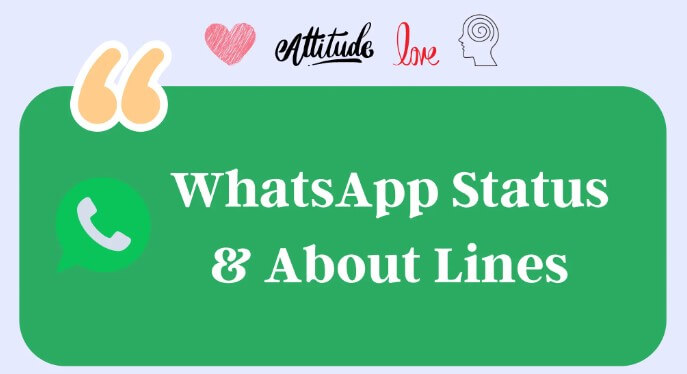 What Are WhatsApp About Lines?
WhatsApp about lines, also known as WhatsApp status lines, are short phrases or quotes that you can set as your status on the platform. These lines provide a glimpse into your thoughts, feelings, and personality, allowing you to express yourself in a concise and creative way.
You can choose to update your WhatsApp about lines regularly or keep them static, depending on your preference and the message you want to convey. WhatsApp about lines can be used in various situations, including:
1. Sharing your current mood: Whether you're feeling happy, sad, motivated, or reflective, your WhatsApp about lines can reflect your current emotional state.
2. Expressing your thoughts and opinions: WhatsApp about lines provide a platform to share your views on a particular topic, be it politics, love, or life in general.
3. Showcasing your interests and hobbies: If you're passionate about a particular hobby or interest, you can use your WhatsApp about lines to highlight it and connect with like-minded individuals.
4. Sharing inspirational quotes: Many people use WhatsApp about lines to share motivational and inspirational quotes that resonate with them and inspire others.
5. Promoting events or causes: If you're organizing an event or supporting a cause, you can use your WhatsApp about lines to spread awareness and encourage others to participate.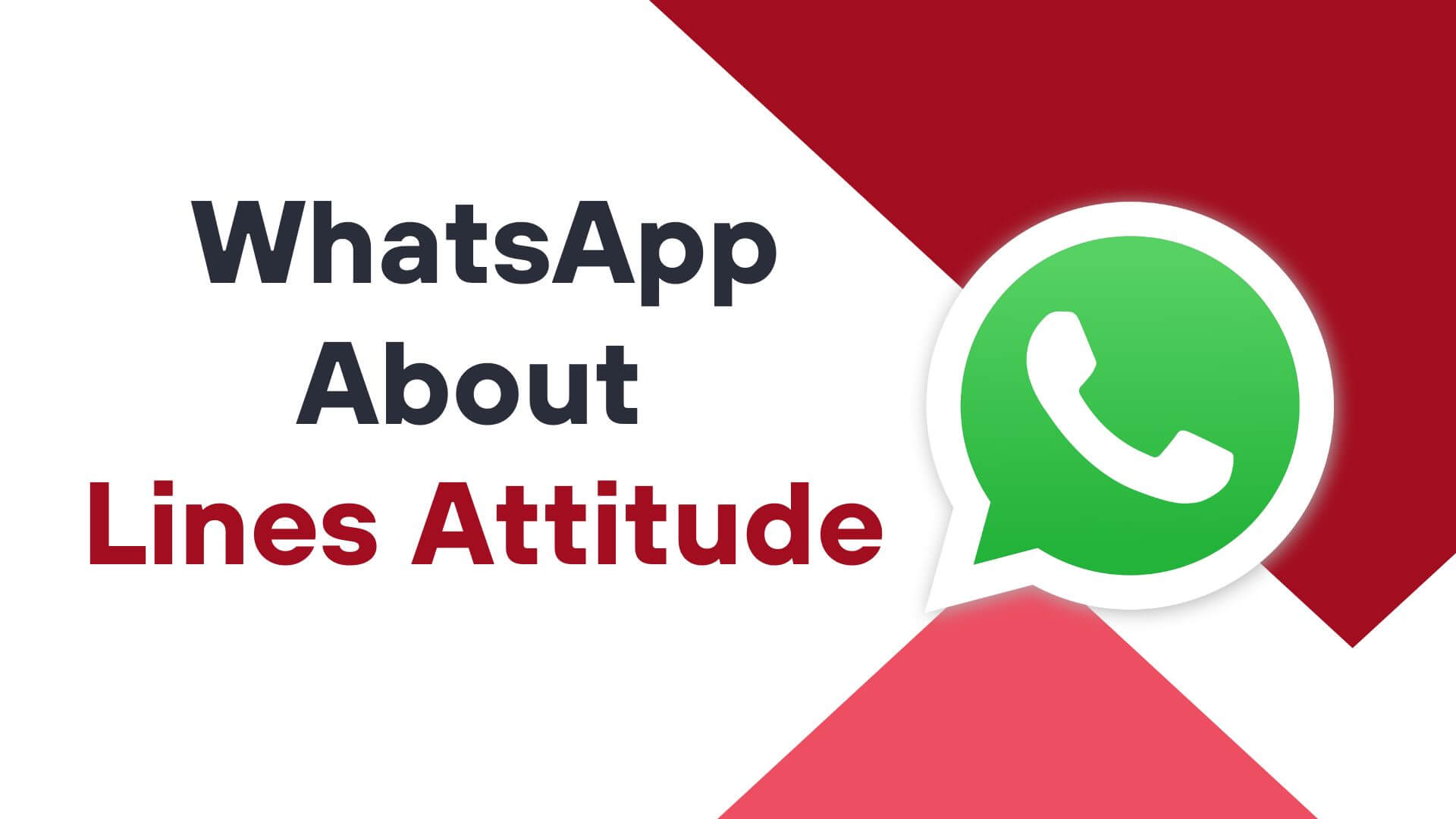 Why Are People So Obsessed with WhatsApp Status Lines?
The answer lies in the power of self-expression and the desire to leave a lasting impression. Through these lines, we can convey our unique personality and attract like-minded individuals who resonate with our thoughts and values.Here are a few reasons why WhatsApp about lines have gained such popularity:
Self-expression: WhatsApp about lines allow individuals to showcase their personality, thoughts, and emotions in a creative way. They provide a platform for self-expression and enable users to stand out and be unique.
Connection and relatability: Sharing WhatsApp about lines creates a sense of connection and relatability among users. When someone resonates with your status, it can spark conversations and deepen connections.
Personal branding: Your WhatsApp about lines can serve as a personal branding tool, allowing others to understand your values, interests, and aspirations. It helps create an identity and leave a lasting impression.
Emotional outlet: WhatsApp about lines provide an outlet for expressing emotions and thoughts that might be challenging to convey in a regular conversation. It allows individuals to share their innermost feelings with their contacts.
Attention and validation: Posting interesting or thought-provoking WhatsApp about lines can attract attention and validation from others. Positive feedback and engagement can boost self-esteem and provide a sense of validation.
A glimpse into one's life: By sharing WhatsApp about lines, users can provide a glimpse into their daily lives, experiences, and perspectives. It creates a sense of intimacy and allows contacts to feel more connected.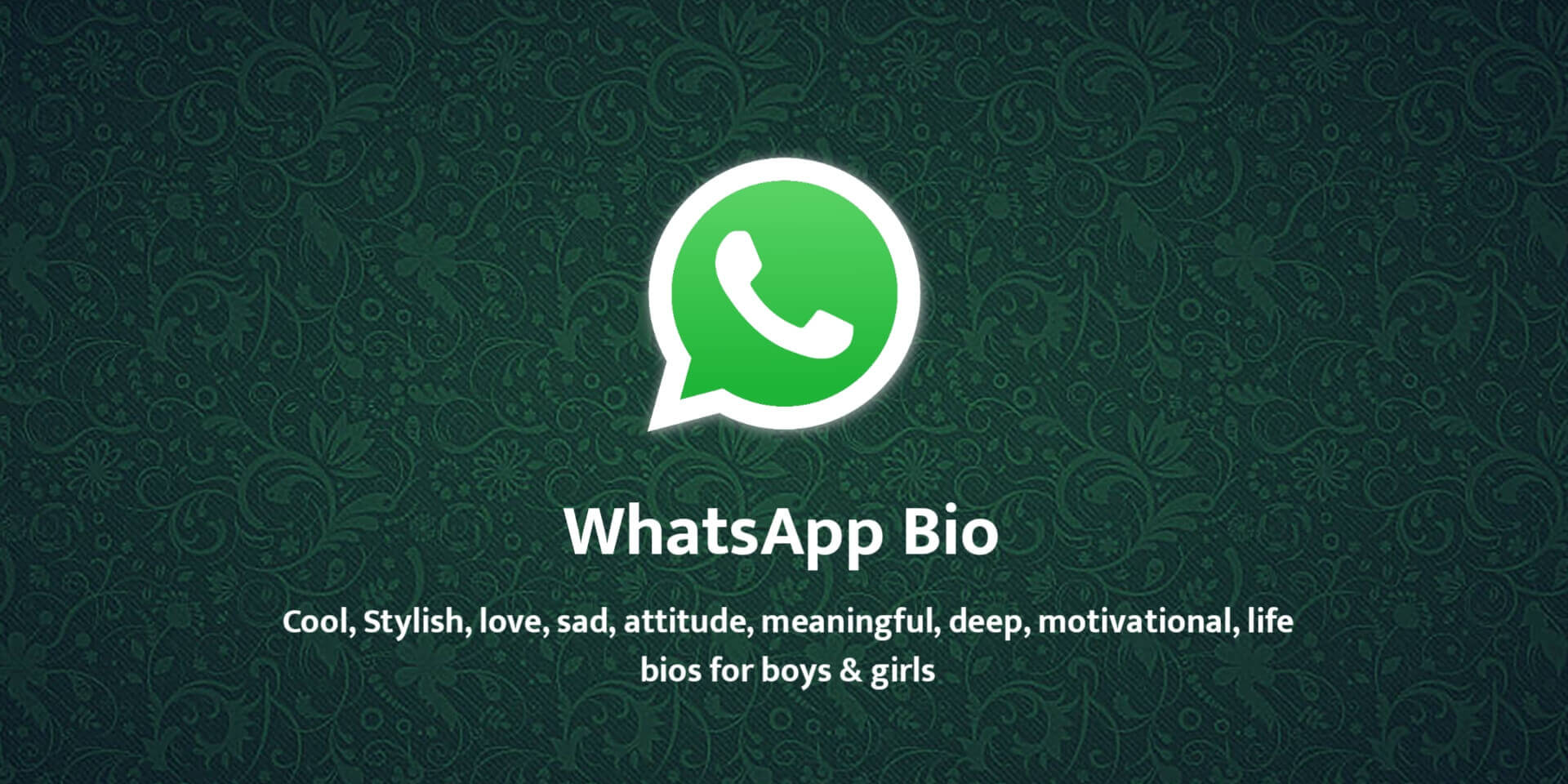 How Do You Make the Best Line for WhatsApp Status?
WhatsApp status lines have become a form of personal branding. By carefully selecting the right quotes and messages, we can shape how others perceive us and create connections based on shared interests and beliefs. It's a way to stand out in a crowded digital space and make our mark on the online world.
3.1 How Many Kinds of Popular Personality Quotes for WhatsApp Are There?
When it comes to choosing the best personality quotes for your WhatsApp about lines, the options are seemingly endless. There are various categories of popular personality quotes to consider, each with its own unique appeal:
1. Motivational quotes: These quotes are designed to motivate and uplift, encouraging personal growth and positive thinking. They often provide a fresh perspective and serve as a reminder of the potential within oneself.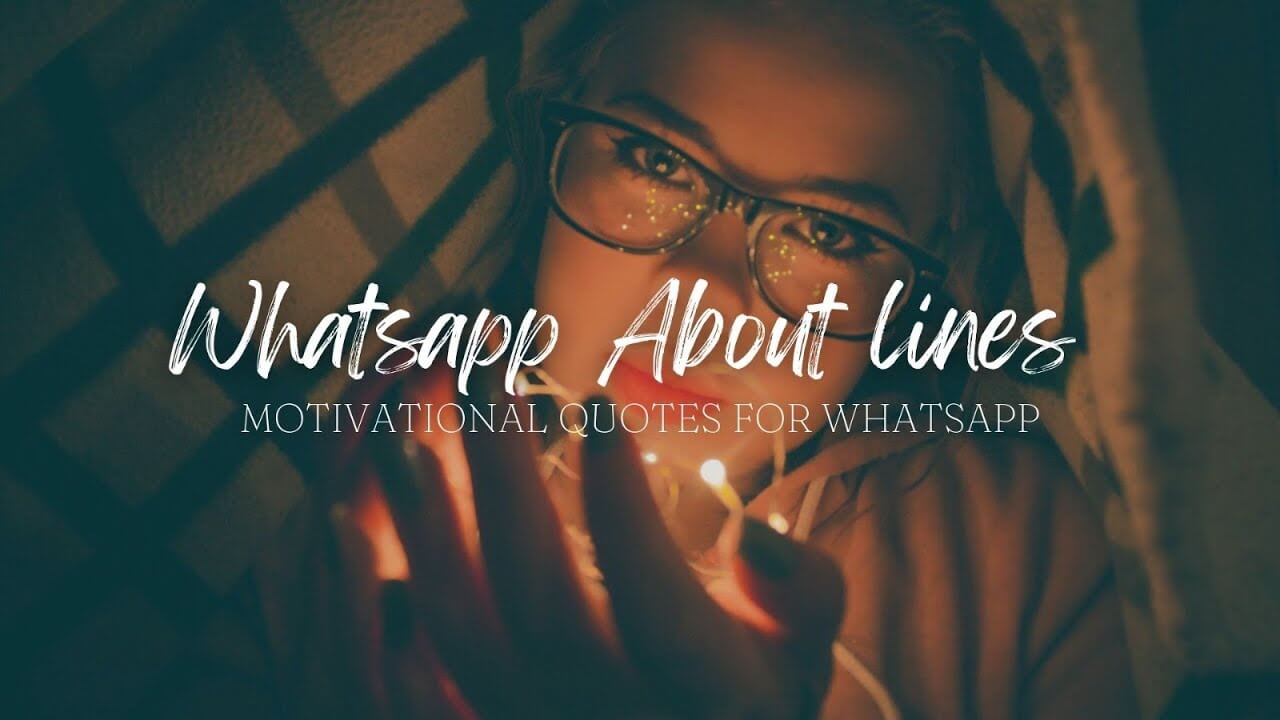 Motivational quotes for WhatsApp status:

Live More, Fear Less.
Life always finds a way.
Work hard until you don't have to introduce yourself.
You only live once, but if you do it right, one is enough.
Life can get only as good as you think.
The start is always tough. Don't give up. 
In life, we don't lose friends. We only learn who our true friends really are.
"Believe you can and you're halfway there." - Theodore Roosevelt
"The future belongs to those who believe in the beauty of their dreams." - Eleanor Roosevelt
2. Humorous quotes: If you have a playful and humorous personality, using funny quotes as your WhatsApp about lines can bring a smile to your contacts' faces. These quotes add a touch of lightness and joy to your status.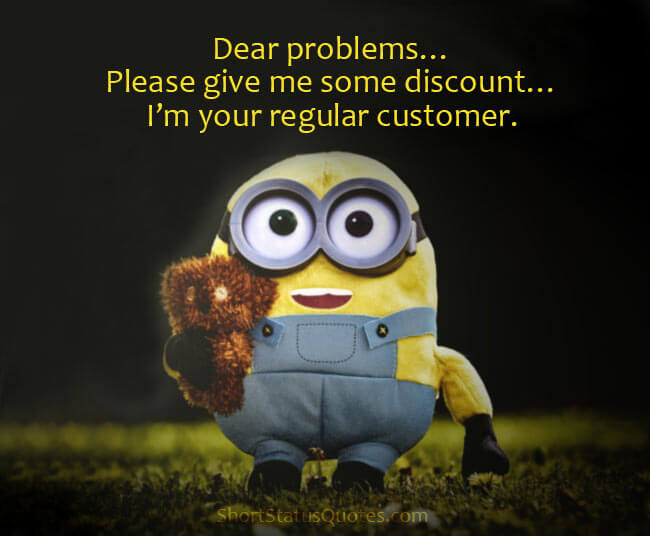 Humorous quotes for WhatsApp status:

Hello, problems. I'm your regular customer, but please give me a break now.
It's not called being lazy; rather, you can say "selective participation."
If only I could get a day between Saturday and Sunday.
I hate people who steal my ideas before I think of them.
I used to like my neighbors until they put a password on their Wi-Fi.
'm not lazy, I'm just on energy-saving mode.
I don't have a bad handwriting, I have my own font.
Hey you, yeah I'm talking to you, why the hell are you reading my "Whatsapp Bio"?
I like when you smile, but I love it when I'm the reason.
My favourite time of the day is Break time.
3. Love and relationship quotes: Love and relationship quotes are perfect for expressing your romantic side or celebrating the special bond you share with someone. They can evoke emotions and resonate with others who have similar experiences.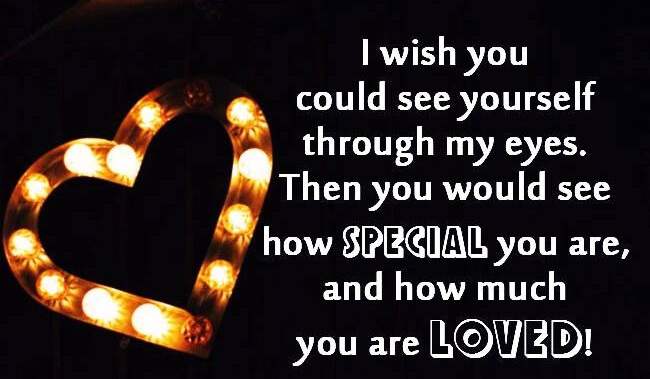 Love and relationship quotes for WhatsApp status:

What I say about my condition, I will die without you.
When I close my eyes, I don't see darkness because I can see you as a light.
I don't mind waiting for you for my entire life.
You never love someone because they're beautiful. They are beautiful because you love them.
I love you not because of what you are. I love who I am when I'm with you.
When I saw you, I felt that I had a new life.
We fell in love by chance. We stay in love by choice.
I don't want to be your number one. I want to be your only one.
You're the peanut butter to my jelly.
And in the end, the love you take is equal to the love you make.
You are the missing piece to my puzzle of life.
"Love is not finding someone to live with, it's finding someone you can't live without." - Rafael Ortiz
4. Meaningful quotes: Meaningful status lines delve deeper into life's philosophies and inspire introspection. They provoke thought and encourage personal growth. Some examples include: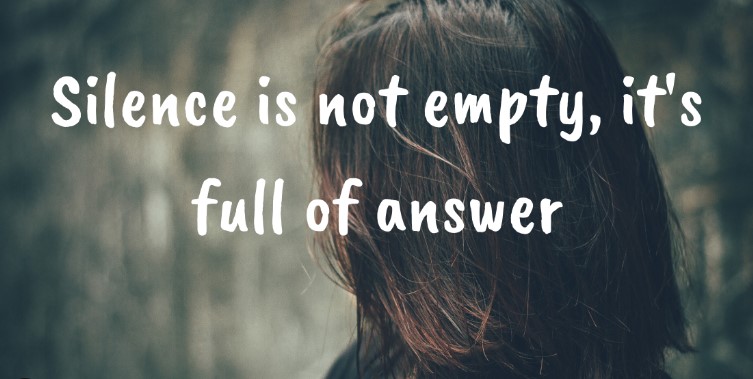 Meaningful quotes for WhatsApp status:

"The only way to do great work is to love what you do." - Steve Jobs
"Life is 10% what happens to us and 90% how we react to it." - Charles R. Swindoll
Every artist was first an amateur." - Ralph Waldo Emerson
The earth without art is just 'eh'.
Every success story starts with a lot of rejections.
Failure I don't regret but not trying I will.
Only risk-takers can survive in this business world.
Time doesn't always heal. You heal yourself.
5. Romantic and beautiful quotes: For those with a reflective and contemplative nature, philosophical quotes provide a platform to share deep thoughts and existential musings. They invite contemplation and encourage introspection.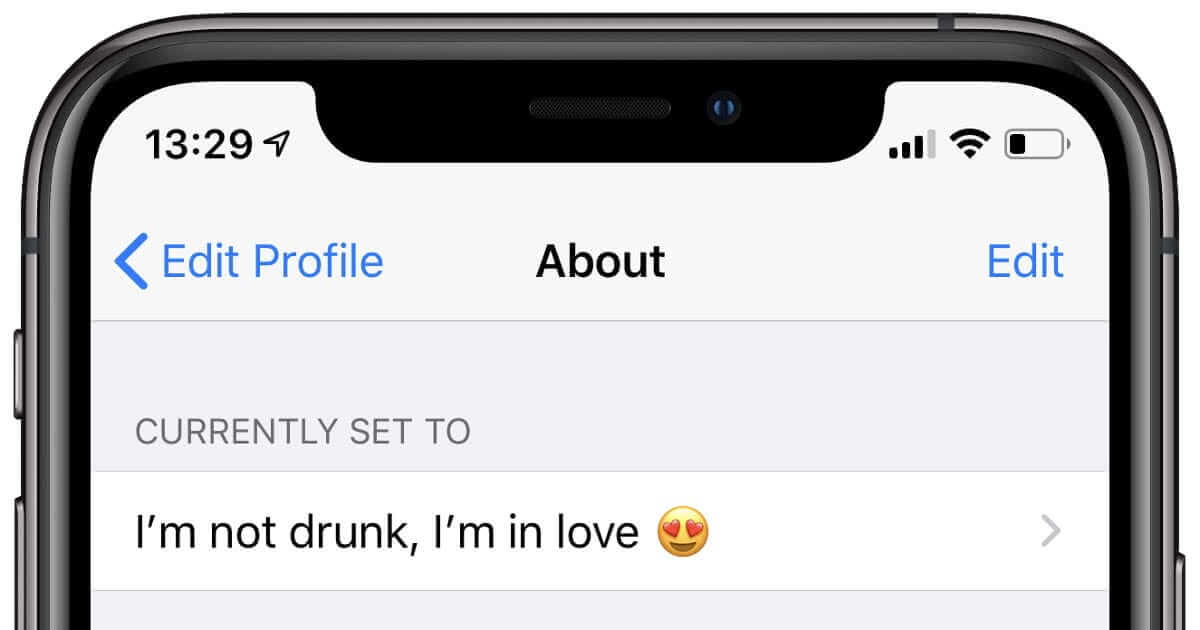 Romantic quotes for WhatsApp status:

Live More, Fear Less.
Life always finds a way.
Work hard until you don't have to introduce yourself.
 Love is the only word to describe what we've been through together.
We fall in love by chance, we stay in love by choice.
I'm wearing the smile you gave me.
"In every walk with nature, one receives far more than he seeks." - John Muir
"The best and most beautiful things in the world cannot be seen or even touched - they must be felt with the heart." - Helen Keller
6. Stylish references: Drawing inspiration from movies, books, or popular culture can make your WhatsApp about lines relatable and engaging. Incorporating references that resonate with your contacts can spark conversations and connections.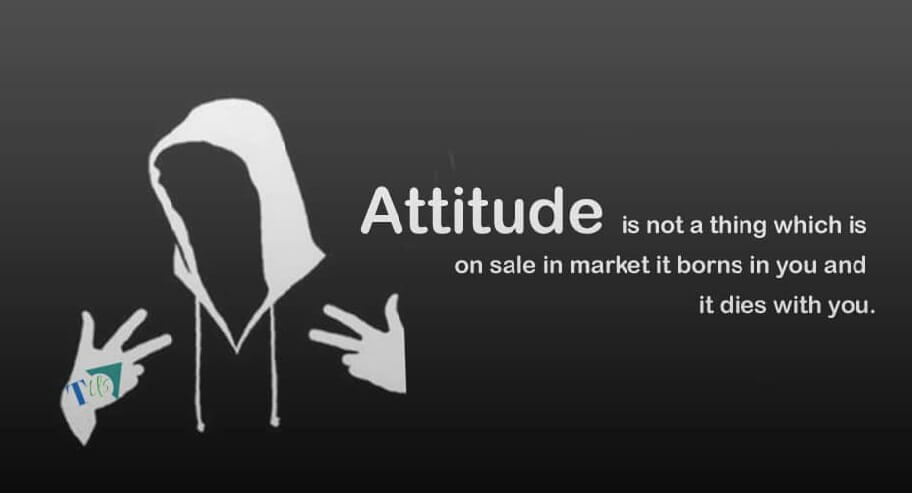 Stylish references for WhatsApp status:

Without a goal, you can't score.
I love my job only when I am on vacation.
Work hard and be nice to people.
Never let go for your dreams.
Haters are the best motivators.
My silence my attitude.
Avoid me once and you'll lose me forever.
Being happy is your responsibility – no one's gonna do it for you.
"Fashion is the armor to survive the reality of everyday life." - Bill Cunningham
"Style is a way to say who you are without having to speak." - Rachel Zoe
3.2 What Is the Best Personality Quote for WhatsApp?
With such a wide range of personality quotes to choose from, it's important to select the one that resonates with us the most. Whether it's based on our character, values, or motivations, the best personality quote is the one that truly represents who we are. Here are some guidelines to help you make the right choice: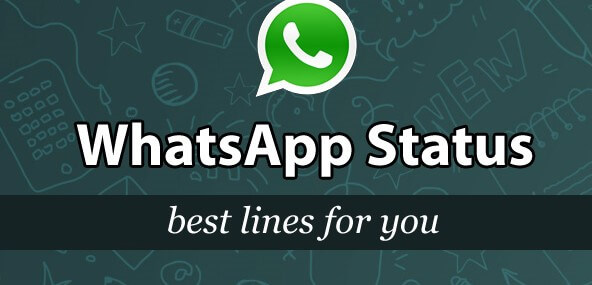 Based on your character: Consider your personality traits, strengths, and weaknesses. Choose a quote that resonates with your authentic self and reflects your unique qualities.
Based on your values: Identify your core values and beliefs. Look for quotes that align with these values and inspire you to live a meaningful and purposeful life.
Based on your motivation: Determine what motivates and drives you. Whether it's success, personal growth, or making a difference in the world, select a quote that encapsulates your motivation. For example:
If you're using WhatsApp for business purposes, choose a quote that resonates with your target audience. Consider their values, needs, and aspirations, and select a quote that appeals to them.
If you're looking to make an impression on potential romantic partners, choose a quote that showcases your unique qualities and sparks curiosity. Make sure the quote reflects your genuine self and avoids clichés.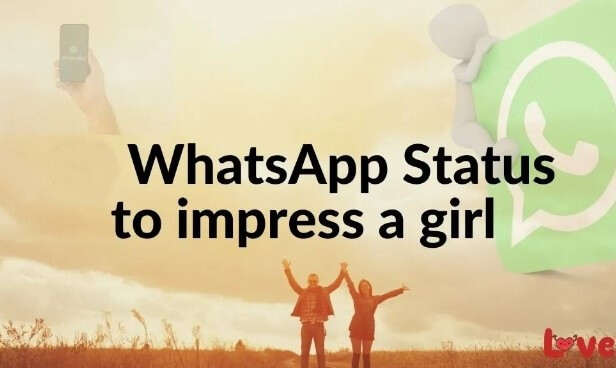 Remember, the best personality quote for yourself is the one that aligns with your character, values, and motivations. Choose quotes that genuinely reflect who you are and what you believe in.
Whether you want to impress clients, attract potential partners, or simply express yourself authentically, there is a perfect personality quote out there for you. Don't be afraid to take your time, explore different options, and choose a quote that feels authentic and meaningful to you.
Bonus: Can You See Others' Hidden WhatsApp Status Without Them Knowing?
WhatsApp offers various features that enhance the user experience. One interesting feature is that WhatsApp provides privacy settings that allow users to hide their About Lines from specific contacts or everyone.
While WhatsApp does not provide an official way to see the deleted and hidden WhatsApp status updates, there are third-party tools and applications that can help you accomplish this.With the help of monitoring apps like KidsGuard for WhatsApp, it is possible to see someone's hidden WhatsApp status without them knowing.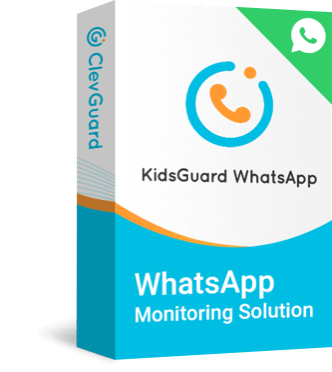 KidsGuard for WhatsApp--The Best Hidden WhatsApp Status Viewer
Available with all versions of Android and iOS devices.
Real-time monitoring of WhatsApp status updates, including others' deleted and hidden status.
Access to WhatsApp chat, including text messages, photos, videos, and voice messages.
Access all media files, including photos, videos, and documents, sent and received on the target's WhatsApp Business account
Capture screenshots of the target's WhatsApp Business activity..
Keylogger feature to capture keystrokes and passwords.
Record WhatsApp call, including call logs and recordings.
Step 1. Choose the appropriate plan then sign up an account in official KidsGuard for WhatsApp website.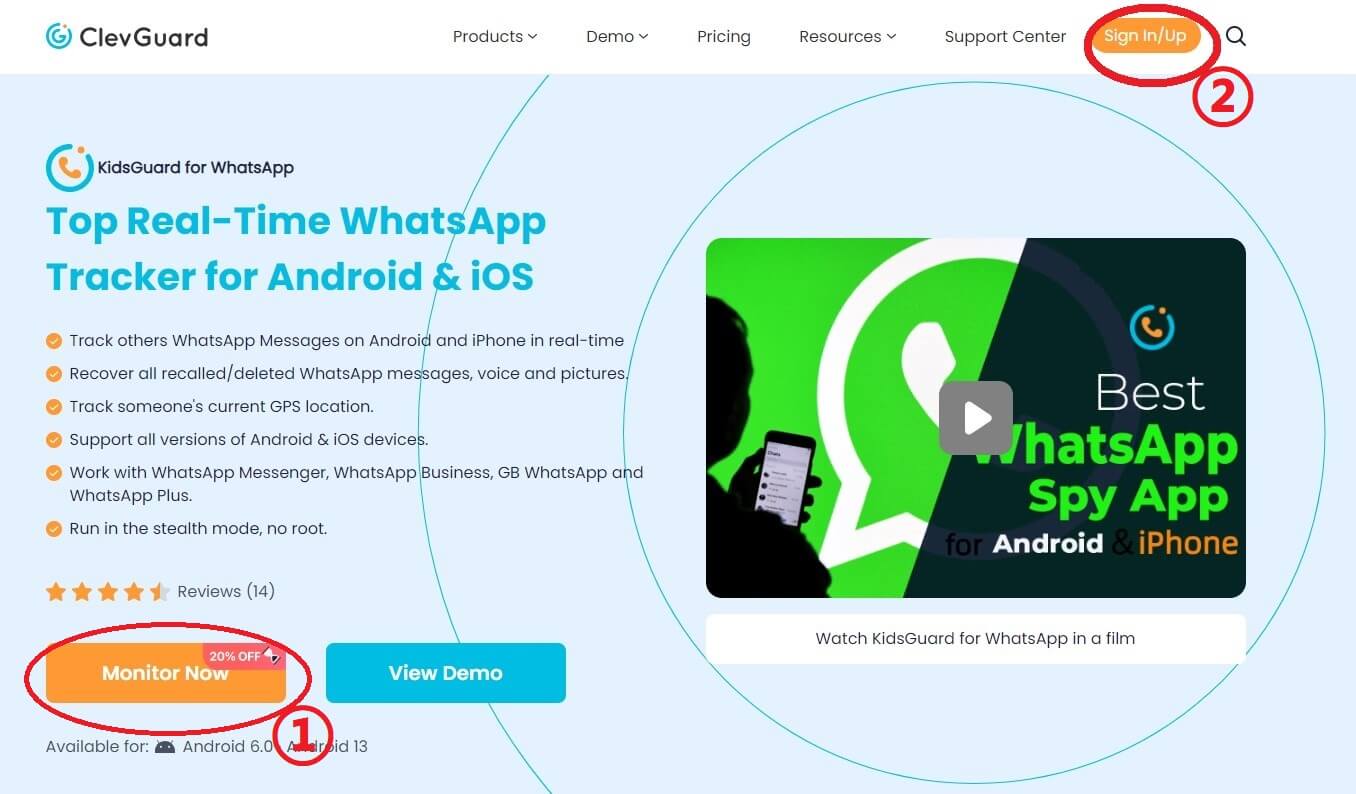 Step 2. Enter the "Member Center" page then tap "My Product". Before "Start Monitoring", you should follow the "Setup Guide" to get the download link.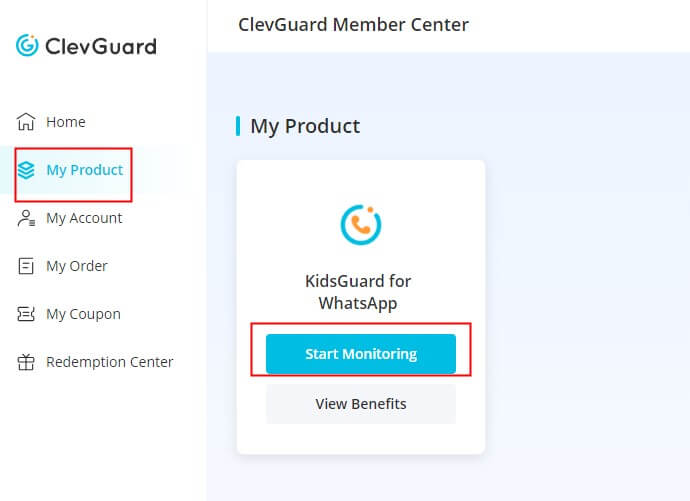 Step 3. Download the KidsGuard for WhatsApp App and install this App on the target mobile phone.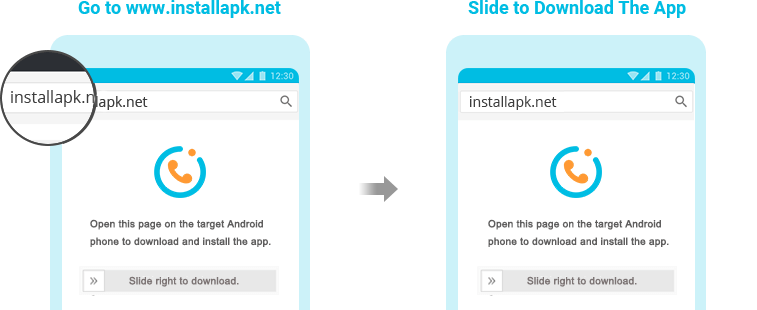 Step 4. Follow the provided instructions to complete the installation and set up the app.

Step 5: Enter the Dashboard page on your online device and you could start to monitor WhatsApp Messages freely, and restore the deleted and hidden WhatsApp status.
Step 4. Log in to your KidsGuard for WhatsApp account on any device to start monitoring target WhatsApp activity, including deleted or hidden status.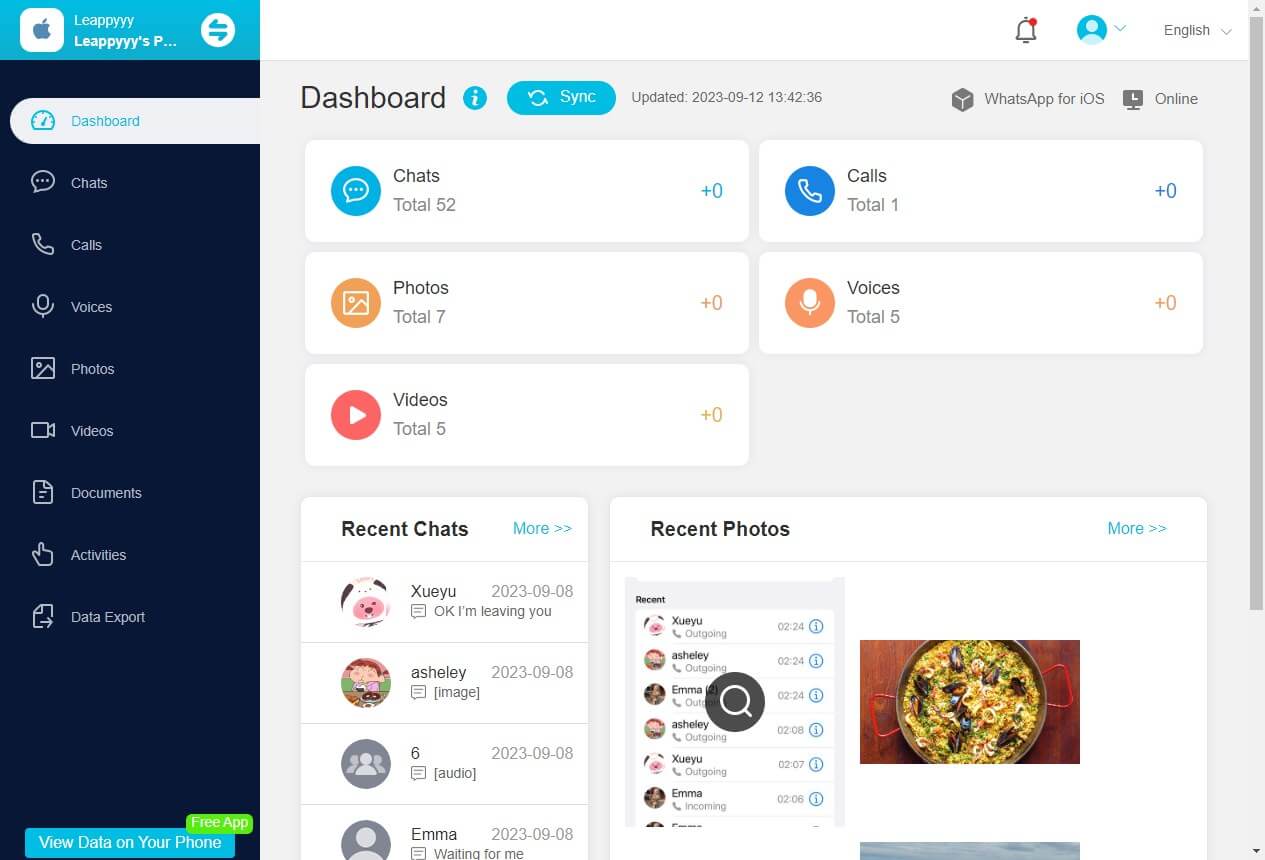 Step 6: If you need to export data, you can click "Data Export" and do the export operations.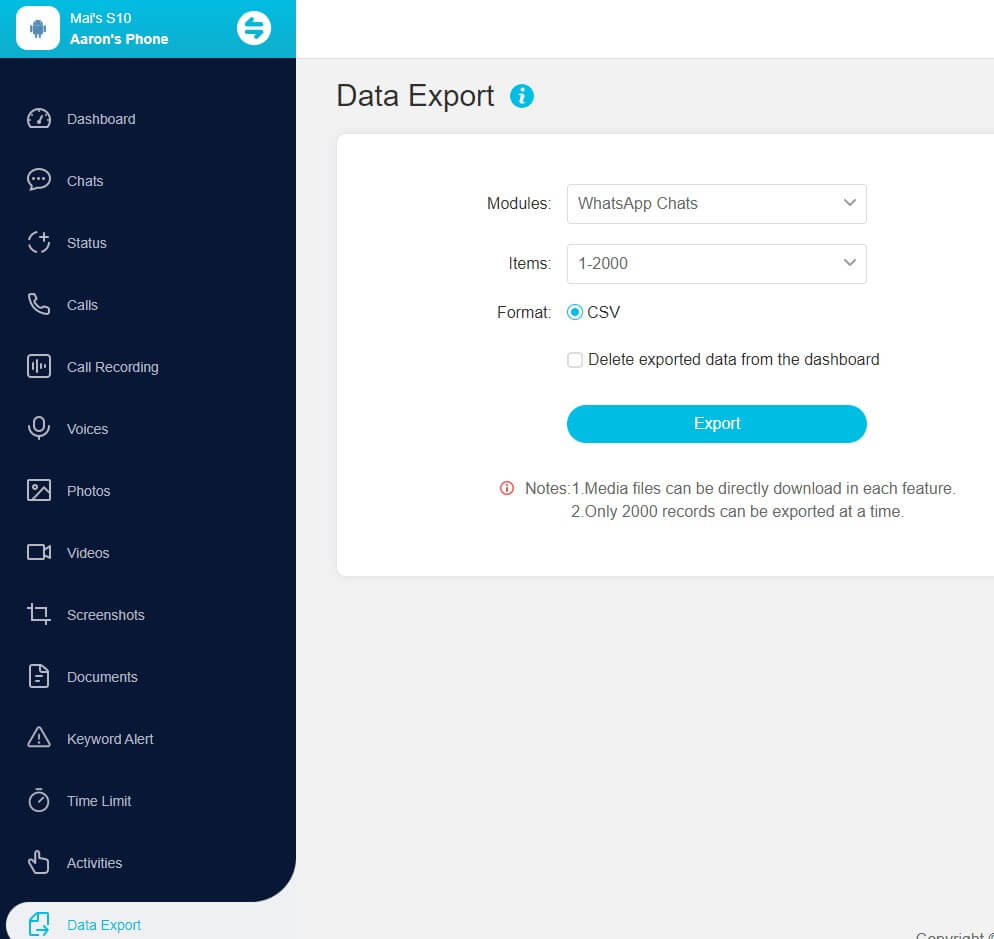 KidsGuard for WhatsApp is such a powerful monitoring solution that enables you to monitor WhatsApp activities, including chats, status, pictures and so on. With KidsGuard for WhatsApp, you can track and view others' WhatsApp data easily.
Conclusion
WhatsApp about lines provide a unique platform for self-expression and making a lasting impression. By carefully choosing the best personality quotes, you can showcase your thoughts, emotions, and interests to your contacts. Whether you're aiming to attract clients, impress potential partners, or simply express yourself authentically, WhatsApp about lines offer a powerful tool for connecting with others.
Remember to choose quotes that align with your character, values, and motivations, and don't be afraid to let your personality shine through your WhatsApp about lines. So go ahead, update your status, and let the world see the real you.
Besides, it's highly recommended to use KidsGuard for WhatsApp to see someone's hidden status on WhatsApp status, since it's a really hidden tool, which allows to you view others WhatsApp data without being knowing. Just try to use it, you will love it!