Before We Start
One day, I clearly remembered that I did not search anything about the spot on my phone, and it was merely a dinner table conversation.
I went to my bedroom and started watching videos and surfing social media sites.
To my utter surprise, I started getting ads related to the tourist spot we were planning to visit, starting from hotel booking, tour packages, and whatnot.
Is the above scene familiar? You might be wondering "Is my phone spying on me?".
Yes, there could be hackers who could turn on your phone camera and microphone remotely and listening to your conversation, and even recording your videos and capture photos.
Horrible, right? In this article, we will illustrate how to detect spy cameras and microphones. So, stay tuned!
Part 1: 2 Ways to Detect Spy Cameras and Microphones in Your Phone
It is important to detect if your phone camera and microphone are being used for spying on you at the earliest.
Method 1: Use ClevGuard Anti-Spyware to Do Scanning
We recommend you install ClevGuard Anti-Spyware app on your Android phone to detect 'are your phone camera and microphone spying on you?'.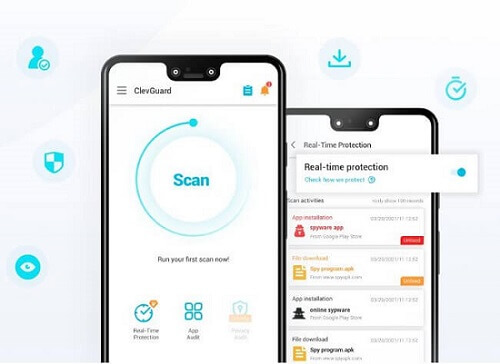 Step 1: Download ClevGuard App on Your Phone via Google Play Store
For your ease, click the "Google Play" button below, it will skip to ClevGuard page on the Play Store, and then you can directly download and install ClevGuard on your phone.
Step 2: Run ClevGuard to Detect Spy Cameras and Microphones
After installation, open ClevGuard and tap on "Scan" button. Then ClevGuard will scan all phone files to see if there is any spy cameras and microphones on your phone.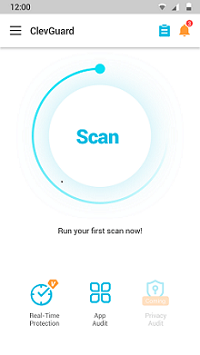 Step 3: Stop Spy Cameras and Microphones
Once the scanning is done, you can check the scanning report, and then you can find out the spyware which is listening to your conversation and taking pictures on your phone.
Then you can remove the spyware on your phone with ClevGuard in a few seconds. Moreover, ClevGuard will notify you when any app starts using your microphone and camera.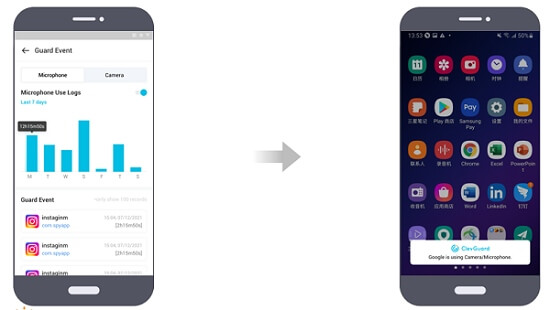 Method 2: Find out the Apps that Already Have Permission to Use Your Camera And Microphone
You must have noticed that when we install any app, it asks you to grant some permission, such as phone camera and microphone.
However, do you know some apps do not actually need your phone camera and microphone at all for their functioning? They do so just for spying on your activities and collecting data that they could use for target advertisement as well as sell the data to third-party companies.
Well, are you wondering which apps have camera and microphone permission to your phone?
Here are the steps to find out the apps that have permission to use your phone camera and Mic.
For Android
Step 1: Open the Settings. Step 2: Tap on Apps & Notifications or Privacy as applicable on your smartphone. Step 3: Tap on Permission Manager.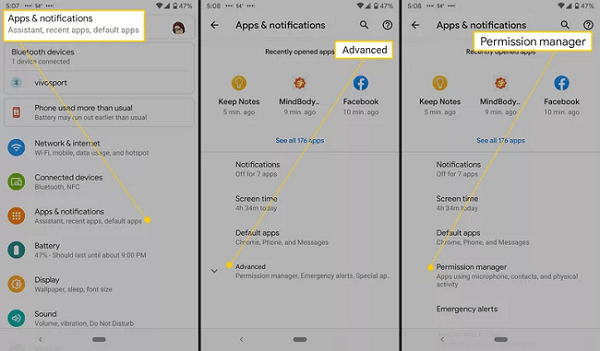 Step 4: On the next screen, you can tap on Camera or Microphone to check which apps are having permission to use them.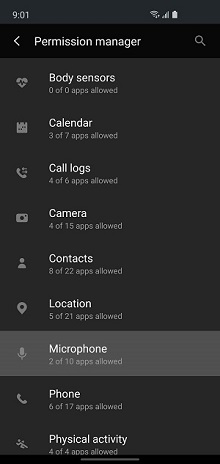 Step 5: You can tap on the individual app to change the settings from Allow to Deny if you think that the app is uselessly having permission to use your camera or phone.
For iPhone
Step 1: Open Settings. Step 2: Tap on Privacy. Step 3: Tap on Camera or Microphone. You will see the list of apps having permission to use camera or microphone. Step 4: You can toggle off the permission for individual apps.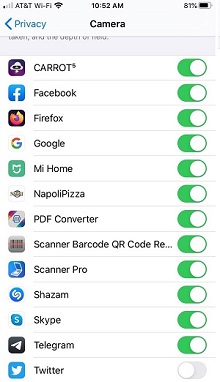 Part 2. How can Spyware Control Your Phone's Camera and Microphone
Spyware apps are readily available in the online market today. Anyone can deploy such an app on your phone by getting physical access to your device for a few minutes.
Hackers deploy spyware on the target persons' phones by sending malicious files through email addresses.
In fact, there are certain apps that look like normal apps, but they are actually spying on your phone activities and controlling your phone and camera in the background.
Here are the things spyware can control on your phone.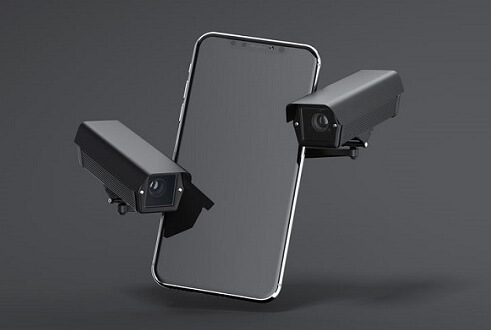 Capture Photo
Spyware can take control of your phone camera, and the person who deployed the spyware can capture live photos with your phone camera remotely.
The victim will be unaware of this spying, and the photos will be uploaded to the hacker's server. With such photos, they can blackmail the victim or sell them to the black market and ruin the reputation of the victim.
Record Video
There are certain spyware apps that allows users to capture live videos of the victim without him knowing about it. This is a scary situation as intimate videos can be captured, and the victim can be blackmailed.
These videos often land on adult sites, and the victim's life gets ruined. Moreover, the person can monitor the victim live all the time through live video streaming.
Record Conversation
Spyware can take control of your phone's microphone and record everything you say around it. It is very usual for people to share sensitive information when in conversation with your close friends or family members.
Such sensitive information could be your online account credentials, bank details, credit card details, whereabouts, and much more. Things can get ugly if hackers get to know such sensitive information.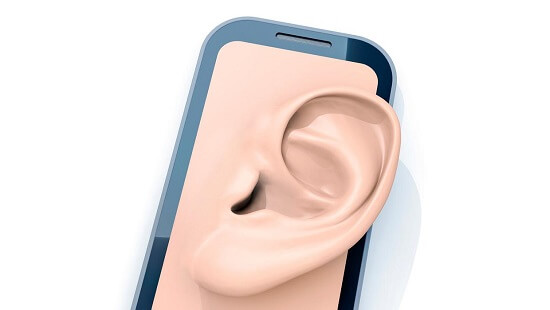 Part 3. 2 Ways to Protect Your Phone's Privacy
Way 1: ClevGuard Anti-Spyware can Effectively Protect Phone Privacy
ClevGuard Anti-Spyware app is the best spy camera and microphone detector that you should install on your phone for complete protection of your phone's privacy.
You can not only get notifications when apps use your camera and mic but also scan and delete spyware instantly.
Here we have listed the key features of ClevGuard, let's have a lot of them.
Real-Time Protection

With this amazing feature, you can protect your phone from camera and microphone spying 24/7. ClevGuard will alert you as soon as it detects any malicious file or app trying to listen to your conversation, take pictures and get your phone privacy on your phone.

App Audit

Use this feature to find out the app permissions such as camera and microphone permission of any app as well as the risk involved with any app.

Therefore, you can manage every permission you've granted for all apps. For example, you can allow or ban the camera and microphone permissions of some apps so that they are unable to listen to you or use your camera.

Junk Cleaner

Hackers may gain access to your personal information through your phone junk files. The more junk files on your phone, the greater the chance of getting hacked.

Moreover, junk files take up your phone storage which slow down your phone speed. You can remove your junk files with ClevGuard to reduce the danger of getting hacked as a result of junk files and to speed up your phone.

Email Breach

With ClevGuard, you can check email breach and know if your email address and password are leaked in any data breach or not. The app also suggests steps to strengthen email security.
Way 2: Intervene by Blocking out the Functionality Physically
If you are still worried that some apps can use your phone's camera and microphone to spy on you, you can block your camera and microphone physically when not in use.
There are vinyl stickers available that you can use as anti-spy camera & microphone blocks. These sticks do not leave behind any residue like regular stickers.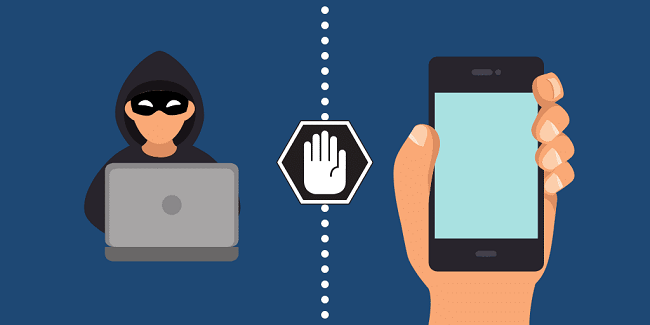 Moreover, there are small hard-shell covers available with a sliding mechanism to cover the cameras when not in use and uncover when you need them.
For the microphone, there is a special blocker available that you have to plug into 3.5mm headphone jack.
Part 4. FAQs about Spy Cameras and Microphones Detection
Q1. Is there a Way I can See when My Mic or Camera is Recording?
If you are using iPhone or iPad, when the Mic is recording, you will see an orange dot at the top right corner. When the camera is in use, you will see a green dot at the top right corner.
However, for Android smartphone users, there is no such notification system in place. Therefore, you need to install ClevGuard Anti-Spyware app and get notifications when any app is using your phone mic or camera.
Q2. Can Someone See You via Your Phone Camera?
Yes, if there is a spyware app deployed on your phone by someone, he can see you and monitor your activities through your phone camera.
Q3. What is the Best Way to Detect Hidden Cameras and Microphones?
The best way to detect hidden camera and microphone usage on your phone is by ClevGuard app.
The app not only notifies you when any app uses your phone camera and mic secretly but also helps you to find out any hidden app installed on your phone.
Q4. How do I Know if My Smartphone Has Spyware?
Use ClevGuard Anti-Spyware app to scan your phone throughout and find out if your smartphone has spyware. You can also delete spyware and resolve all issues instantly with the app.
Conclusion
Apart from hackers and scammers, it is generally someone you know who deploys spyware apps on your phone and spy on you by remotely controlling your phone camera and microphone.
This is a complete violation of your privacy, and therefore, we recommend you install the ClevGuard Anti-Spyware app on your phone immediately.
The app detects spyware, provides real-time protection, notifies when camera and Mic are used, spots hidden apps, and points out the risks involved with any app.