Are you looking for top-class monitoring app? Something close to perfection? Perhaps, you should skim through this Easy Spy review, which can help you have a better understanding of the Easy Spy monitoring app.
In a chaotic world and an unruly internet community, we would very much love to keep our loved ones safe from harm, internet bullies, and scammers. For example, keep our kids safe. While you cannot be with them all the time, "Spying" on them is one of the perfect ways to make sure that they stay away from trouble. To do that, you will need a monitoring app, and one such great solution is the Easy Spy app. With a 4-star user rating, Easy Spy is a monitoring option for many people, and here is a well-defined Easy Spy review and its best alternative app that will help you monitor anyone.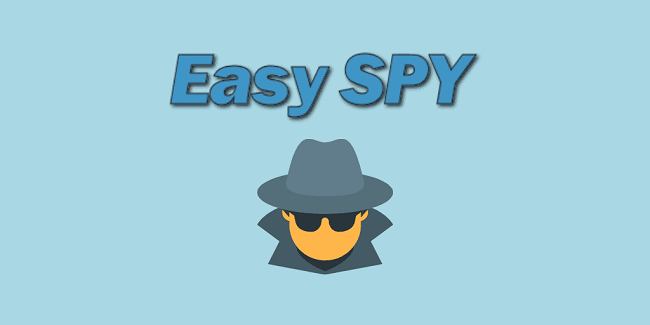 Table of Contents
What is Easy Spy?
It is an easy-to-use yet powerful and reliable monitoring application designed to remotely spy on your loved ones using their portable devices, which include iPhones, iPads, Android tablets, and phones. With the app, you can monitor your kids', spouse's, or employees' phone activities without physically accessing their devices.
For example, the Easy Spy app grants you remote access to your kid's or spouse's phone activities, such as text messages, call logs, GPS location, and other crucial data. All you have to do is install the Easy Spy app on the target device, and you can access all the kid's data remotely from your Easy Spy live control panel user account.
What You Can Do with Easy Spy?
Easy Spy is a monitoring application specifically structured to monitor portable devices. To perform its functions, the app is fitted with an array of features that make it a top choice for many parents. This Easy Spy review will, at a glance, let you have a look at some of its profound features.
Features of Easy Spy:
Text message monitoring: This feature allows you to monitor all sent and receive text messages on your target device. You can quickly figure out what your spouses or kids are up to.
Remote camera option: Easy Spy runs in the background, and with this feature, it grants you remote access to your target phone's camera. This way, you can view the phone's surroundings.
Call logs monitoring: If your growing suspicious of frequent and weird time calls on your kid's or spouse's phone, you can use Easy Spy to view or record all call logs without them knowing.
GPS location monitoring: With this feature, you can easily track your spouse or kids' location. The app updates your kid's location every 5 minutes, and you can pinpoint their real-time location.
Web logs: Easy Spy provides you with a detailed overview of all visited sites on your target device. It also has an option to block access to particular sites if you consider them inappropriate.
Social media monitoring: Social consumes more than half of internet traffic for young kids. With the app, you can closely monitor your kid's activities on Facebook, Skype, Twitter, Viber, among others.

Email spying: You can easily monitor email interactions on your employees' workplace phones using the Easy Spy monitoring app and double-check any suspicious email links from scammer and cybercriminal.
Access photos and videos: Using Easy Spy, you can remotely access photos and video content stored from kid's phone and run an evaluation of what content they consume in your absence.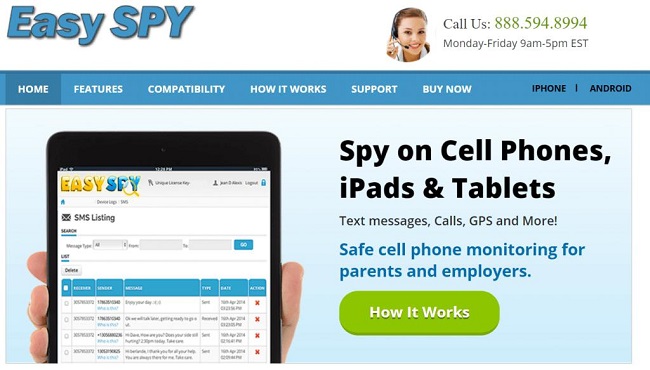 Easy Spy Pros & Cons
Even with its powerful and useful features, Easy Spy has its fair share of shortcomings. This Easy Spy review will clear out all the confusion regarding this application by detailing a list of the pros and cons of using the application. Let's go!
Pros:
It a reliable app: Easy Spy runs and works smoothly on all portable devices and is widely used.
Powerful features: Compared to other monitoring applications, Easy Spy provides a dozen spy features that make monitoring easy.
Undetectable: Easy Spy runs in stealth mode; this makes it ultimately undetectable. You can run surveillance without blowing your cover.
Easy to use: The application is super easy to set up and use. It will take you less than 5 minutes to get everything working.
Customer support: Easy Spy has a functional 24/5 and proactive customer care desk ready to help you with any problems.
Cons:
Relatively expensive: It will cost you $69.99 per month to spy on one device, which is unlike most monitoring apps.
Rigid price package: Easy Spy only offers monthly subscriptions, while available alternative apps offer 3- months and annual subscriptions.
Jailbreaking and rooting: Easy Spy require you to jailbreak your iOS device or root your Android for it to run.
iOS and Android: Easy Spy use is limited to iOS and Android devices. It does not support Windows, Mac, or Symbian-based phones.
How Does Easy Spy Work?
First, you need to physically access your target device and install the Easy Spy app. The app will collect data and store it on Easy Spy serves, from where you can access it using a live control panel user account.
Compatibility of Easy Spy
Easy Spy cell tracker reviews from customers indicate that the app is only compatible with iOS and Android devices. However, to effectively run it on iOS, you would be required to jailbreak your iDevice with is essentially a violation of warranty terms issued by Apple. It would also put your device at risk of malware attacks in the future.
Even though the Easy Spy app may work on Android, you may need to root your Android device to access a complete feature function.
How the Easy Spy Monitoring Process Works?
Easy Spy runs in the background to collect text messages, call logs, GPS location, and other kinds of data from the target device and remotely syncs the to the Live Control Panel user account. Here you can easily access all these data on any device from anywhere.
How to Get Easy Spy?
Here is a simple 3 steps guide that will help you set up and monitor your kids with Easy Spy.
Step 1. Purchase Easy Spy: Head on to the official Easy Spy page. Click the "Buy Now" option and enter your payment credentials to confirm payment. You will receive an email with everything to get you started.
Step 2. Install Easy Spy: Use the link provided to download and install the Easy Spy app on your target device. You must provide a phone number that you want to track.
Step 3. Start monitoring: Log in to your Live control panel and start monitoring your target device.

Parameters You Need to Know Before Making the Purchasing Decision
What factors should you consider before purchasing an Easy App license? Well, here is a cross-check list of factors you should consider before buying the monitoring app.
1. Reliability: The app works great and is a darling for many parents.
2. Ease of use: Even though it may require you to jailbreak or root your device, Easy Spy is super easy to set up and use.
3. Safety: Jailbreaking and rooting your device sets up your device for security threats. However, the app guarantees safety for all collected data.
4. Build and design: It has an intuitive interface that makes it spectacularly easy to use.
5. Cost: Easy App is very expensive and had a rigid price package.
Easy Spy vs KidsGuard Pro: Why Use the Alternative App
If you are looking for the best Easy Spy alternative, then we have got you! The KidsGuard Pro is an app that will help you monitor your kids wherever you are. It has the GPS locator activated and creates a map for any places where your child has been visited, monitors social media interactions, calls, messages, and internet use without their knowledge.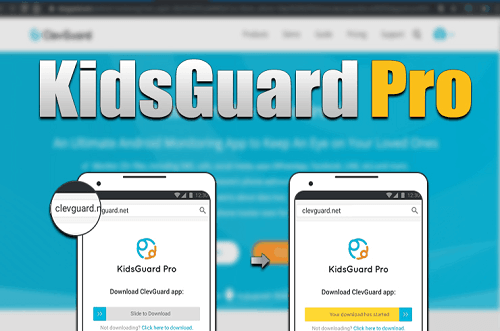 So, the question is, why does KidsGuard Pro make a better alternative to Easy App? Well, here are a few of the outstanding features that make it an exceptional option.
Geo-fencing: KidsGuard has a geofencing feature that allows parents to virtually mark unsafe locations on GPS maps. Therefore, if the kids come within range of this geo-fence, the parents will receive an alert on their devices.
Keyloggers: This feature is available for Android devices and helps monitor every key pressed on the keyboard.
App activities: With KidsGuard Pro, you can easily monitor all app activities on your kid's phone.
No root or jailbreak: Unlike with Easy Spy, KidsGuard does not require you to jailbreak or root your device for it to function.
Cheap: KidsGuard comes with a $29.95 monthly subscription compared to a $69.99 monthly plan for Easy Spy. It also has a flexible package for 1 month, 3 months, and an annual plan.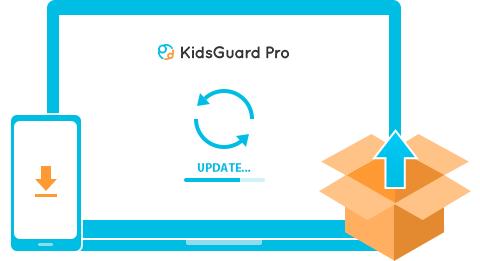 Comparison Table for Easy Spy and KidsGuard Pro
| | KidsGuard Pro | Easy Spy |
| --- | --- | --- |
| Geo Fencing | √ | × |
| Browser Monitoring | √ | √ |
| Flexible Plan | √ | × |
| Social Media Monitoring | √ | √ |
| Calendar | √ | × |
| Text Monitoring | √ | √ |
| Call Logs | √ | √ |
| GPS Locator | √ | √ |
| Keyloggers | √ | × |
| App Activities | √ | √ |
| Rooting and Jailbreak | × | √ |
| Cheap | √ | × |
Conclusion
That's it! There is a comprehensive Easy Spy review with all there is to know about the app. However, if you are looking for a better monitoring app, we highly recommend that you try out the KidsGuard Pro parental control app. It is a cross-platform monitoring app, has more advanced monitoring features, a flexible subscription plan, and comes at an affordable price.