Thanks to its advanced monitoring features offered at a reasonable price, TheTruthspy Mobile App is one of the most recognized monitoring products on the market. This software works in stealth mode, therefore, it is unrecognizable - the target user will never know that it is being monitored from a remote location. If you want to try the TheTruthSpy app to monitor someone's activity, for example, monitor child's text messages, the reviews will tell you the truth about its performance. Also, keep in mind we will discuss the app's rating.
Are you thinking of trying out the TruthSpy app? If so, you should read this article about my "TheTruthSpy Review" for more information.
What is the TruthSpy?
TruthSpy is an app that makes it possible to track the activities and monitor iPhone and Android devices. It allows you to record phone conversations, record phone cameras, read social chat messages, trace current locations, view Internet browser history and manage data usage. This app has been updated on a regular basis for several years to keep us ahead of the competition. This is understandable because it offers numerous features, yet it may be lacking in support. However, it also misses some of the major features that you might find in similar programs.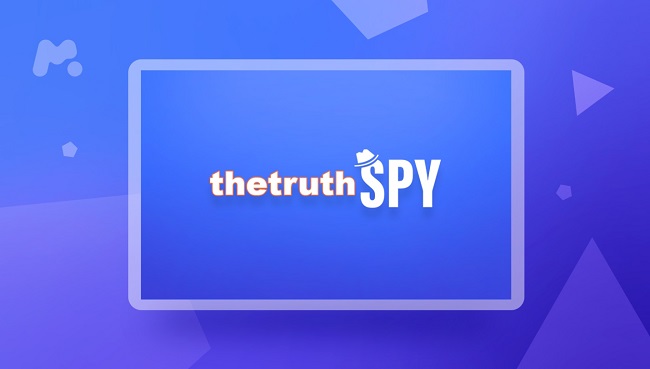 Is the TruthSpy Safe and Legit?
These days, there are plenty of solutions to keep an eye on the people who you love and care about. They not only make your life easier but also calm your mind. The TheTruthSpy app is one of them. Here we will discuss that TheTruthSpy app is safe or not for us.
Protecting Kids:
TheTruthSpy is a smartphone app that allows parents to monitor their children's activities. This gives parents peace of mind that their children are secure from activities. Parents may monitor child's text and social interactions between their children and their connections with the TheTruthSpy app. This keeps parents informed on what their children are doing and allows them to intervene if necessary. Parents can also utilize TheTruthSpy to keep track of their children's location to keep kids' safe.
Keeping Your Own Data:
Nowadays, mobile phones play a more and more important role in people's daily life. Most people cannot live without it. Also, mobile phone contains lots of people's important and valuable data, such as bank information, password, social media account, ID information, files,etc. In some cases, if you lost your phone then this software will be very useful as it provides backup of valuable data and saves it in a secure online account. All call logs and SMS (or text) messages are recorded and sent to a secure online account that you can access if you want to manage and review the data. Moreover, it can locate your phone location, maybe you can get your phone back with this app.
Monitoring Employees:
You may also use TheTruthSpy to keep track of your employees' activities. You can follow employees' activities and conversations. It can assist prevent employees from using company phones for personal reasons and selling company trade secrets.
What You Can Do with the TruthSpy?
While doing deep research and reviewing monitoring apps, we find something that provides a lot of features and can track everything. TheTruthSpy is a well-rounded program that has the following functions. These can assist you in better comprehending this software.
Listen to Phone Calls
TheTruthSpy allows you to listen to phone calls of the target phone. The target phone's microphone can be activated from a remote distance. Also, you can listen to any phone sounds in the vicinity. More important the targeted user is completely unaware of the calls are tapped.
SMS Tracker
It can track and read text messages sent and received by phone. You can also get the date and time of sending and receiving messages. You can even view multimedia messages and photos that are being shared.
Call Recorder
Another unique feature of TheTruthSpy is 'Call Recorder'. It allows you to remotely record all incoming and outgoing phone calls on the target phone. You can also customize the settings for receiving calls from specific contacts and receiving from them.
GPS Tracker
These are the best features of TheTruthSpy. This helps you to get the exact location of the phone in real-time. You can easily find out where your children are during class hours. You can also review and find out their past locations. This feature is also good for supervising employees doing fieldwork. You can verify their location during working hours.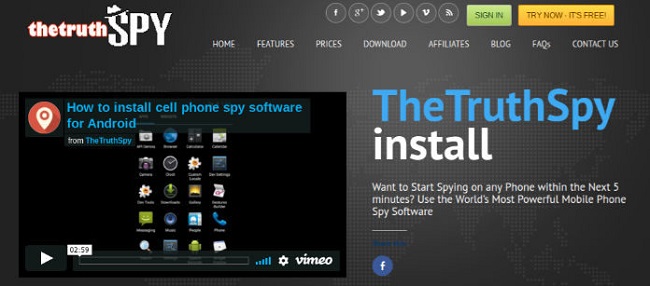 Voice Recording
This feature allows you to record the sound of a nearby target device. So you always know what the target person is doing. Also, you can set a specific time when you want to record the surroundings of the target phone.
Internet Monitoring
This feature allows you to track all Internet activity on the target device. URL list, access frequency, and time stamp are available. Also, this feature will be helpful when you need to minimize your children's distractions, increase your employees' productivity or just find out what site your spouse is visiting.
Alerts & Notifications
The TheTruthSpy app allows you to set up activity alerts for the activities you want to monitor specifically. This means you don't have to log in to the application again and again because you will receive a notification every time an activity occurs.
Social Chats Monitoring
This feature allows you to easily monitor all activity on WhatsApp, Facebook, Twitter, and other social media platforms. You can view both text and media content remotely.
Does the TruthSpy Work?
TheTruthSpy works simply. You will need to install TheTruthSpy into the target device which needs to be monitored. The application requires access to several system services to function properly. Once the software setup is complete, the TheTruthSpy application is activated and runs in the background. The application works in stealth mode so the user cannot detect whether TheTruthSpy is running on the target phone or not.
The TheTruthSpy app records cell phone activity such as SMS messages calls information and GPS-based location information. The logs are stored on a private server and sent over an Internet connection. The activity of the target phone can be monitored by logging into your TheTruthSpy control panel using any web browser.
How Do I Use the TruthSpy?
Although physical access to a target device is required, TheTruthSpy is simple to set up. This software, according to the truth spy reviews we've seen, is simple to set up and use. Let's take a look at the following steps and you will find out how to use this app shortly.
1. First of all, create an account on the TheTruthSpy official website.
2. Purchase the software packages.
3. Download the software
4. Follow the instructions to install the software. 
5. Log in to your account, and start checking the activities of the target phone on the dashboard.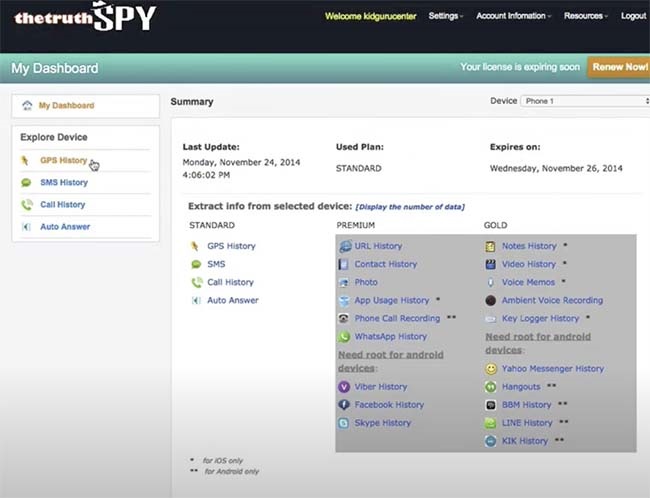 TheTruthSpy Customer Reviews on Trustpilot
Trustpilot is a consumer review website that gathers feedback from customers all over the world. It offers easy-to-understand information on business customer satisfaction ratings as well as detailed reviews of individual consumers.
Real customer reviews should be taken into account by consumers before making a final decision. To offer you a more thorough evaluation, we went to Trustpilot to see what other customers had to say about the use and functionality of TheTruthSpy software. Now let's have a look at what customers are saying on this global third-party consumer review website.
TheTruthSpy has a Trustpilot rating of 2.9 stars out of 5 stars. "The app performs incredibly poorly most of the time," according to customer reviews from Trustpilot. Also, some users mention that "it's not bad when it works, but if you have technical support, you can get some assistance.", "They changed their program and claimed that it improved the performance of their system, but they did not notify you of any changes". In total, we can find that around 44% of users gave the rating from average to excellent.
KidsGuard Pro - Is It A Better Alternative?
You may be wondering if there are any alternatives to TheTruthSpy now after learning everything about TheTruthSpy.We did some deep research and discovered KidsGuard Pro as a viable alternative to TheTruthSpy. It's compatible with both iOS and Android phones and tablets. It has a lot of capabilities that TheTruthSpy lacks. Here we take the KidsGuard Pro for iOS and TheTruthSpy as examples, let's look at what KidsGuard Pro for iOS has to offer.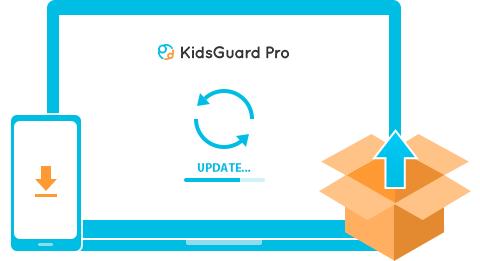 By using KidsGuard Pro you don't need to jailbreak for all features of the KidsGuard Pro iOS app. But this feature is not founded in the TheTruthSpy app.
You can remotely monitor your iPhone via Wi-Fi without a USB connection by using the KidsGuard Pro.
KidsGuard Pro can automatically collect the iPhone data next time once the iPhone is backed up successfully.
With the help of KidsGuard Pro, you can choose to hide the app or not while installing it on the target computer.
KidsGuard Pro can capture the real-time screenshot to check the activity in the targeted device
Comparison Table
| | KidsGuard Pro | TheTruthSpy |
| --- | --- | --- |
| Target iPhone data over Wi-Fi | ✔ | ❌ |
| Need to jailbreak the target iPhone | ❌ | ✔ |
| Automatically Record iPhone Data | ✔ | ❌ |
| 20+ advanced iOS monitoring features | ✔ | ❌ |
Conclusion
TheTruthSpy is an excellent program for monitoring children's activities, but it can be risky because it lacks the features that KidsGuard Pro has. If you're looking for a more advanced monitoring software, KidsGuard Pro might be the ideal and the best choice for you. It can be very beneficial for you to monitor your children's activity.