There are times when you want to record the conversations on your or someone else's phone. The reasons can be anything from you trying to keep a record of a meaningful dialogue, keep your children protected to you, find out if your partner is faithful to you or not. The next question is, can cell phone conversations be recorded automatically?
Well, there are no phones where you can directly record someone's call conversations. However, there are third-party cell phone conversation recorders that allow you to do this. Through this article, you will know how to record phone conversation easily and discreetly.
Can You Record A Telephone Conversation?
It depends. The results of recording phone conversations vary due to Android limitations. For example, there may be no sound in your call recordings in Android 10 and later version. Also, the recording would be stored under a random name initially. If you wish to make these recordings more accessible, you have to rename them to the caller manually.
There are a few people who have found some tricks to record phone conversations despite these limitations. One is by using Google Voice which is available for Android and iPhone. It lets you record telephone conversations on the go, and it's very simple to use. But this trick can only record incoming calls (not outgoing) and alert the caller whenever you initiate recording.
If you looking for a solution to automatically save recordings secretly everytime then KidsGuard Pro call recorder is the best cell phone conversation recorder you must try. This app is available for Android and able to record calls on Android both incoming and outgoing.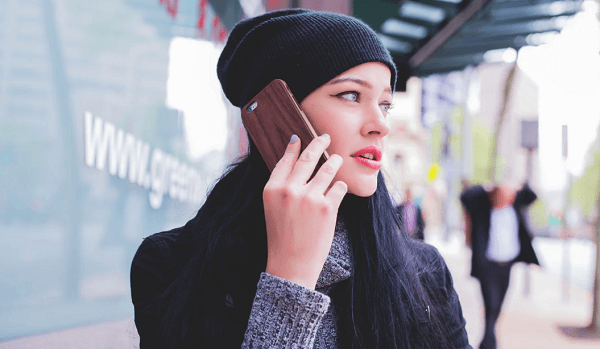 Use Google Voice to Record Incoming Phone Conversation for Free
Whether you need to record an incoming telephone conversation on Android or iPhone, Google Voice has a built-in recording feature to do so. Now, let's follow the below steps to understand how it works.
Install Google Voice app and set it up on your smartphone.

Log into your account and them tap on the menu icon in the upper-left corner. Proceed to Settings > Incoming call options and toggle it on.

When you receive a call, press the "4" on your phone keypad to record the phone conversation. And tap on the "4" button again to stop recording.

You will be able to access your call recordings from Google Voice > Voicemail.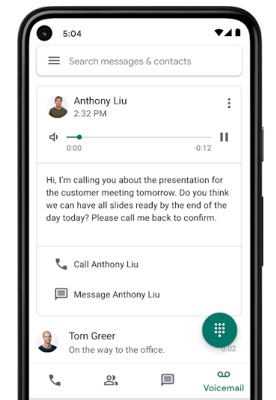 Even after getting the incoming phone recordings easily, a feature is still untouched. That is the caller will be alerted that recording has initiated or stopped.
In that case, the only way to automatically and secretly record someone else's telephone conversationsee is by using a call recorder like KidsGuard Pro. Once it is installed, all done. Now, you can listen in anything he or she said through a remote control panel.
Try KidsGuard Pro to Record Incoming & Outgoing Phone Conversations Discreetly
As discussed above, the only way you can record phone conversations in the current scenario is by using a third-party cell phone conversation recorder app. Out of the available apps for this purpose, KidsGuard Pro call recorder ranks as a winner.
With this app, you can now easily record someone else's incoming and outgoing phone calls to listen in at ease, from the comfort of your own phone or computer. When focused on Record Calls feature, it can:
Automatically initiate phone conversation recording.

Works in 100% stealth mode once installed without triggering any notification.

Quick and easy setup within 5 minutes.

Listen and save phone recordings remotely via its web-based control portal.

Monitor all the phone activities including location, text messages, social media apps and more.
How to Record Phone Conversation with KidsGuard Pro
KidsGuard Pro makes it extremely convenient and easy for you to record and listen to phone conversations. You have to follow the easy steps given below on how to record phone conversation on any Android phone using this app.
Step 1: Use a valid email address to create a KidsGuard Pro account. Choose a plan and complete the purchase to get the download link of this app.
Step 2: Visit www.clevguard.net to download KidsGuard Pro on the target device and follow the on-screen instructions to set up the app. The whole process takes about 3-5 minutes for a novice.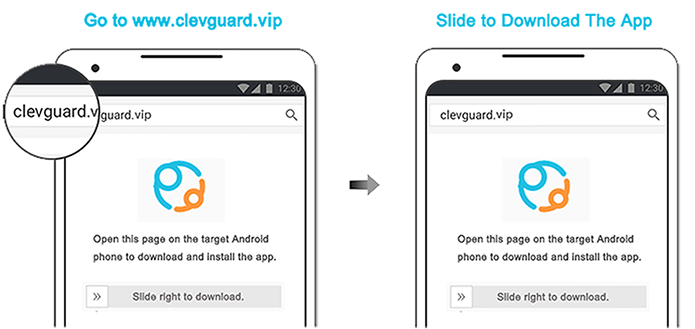 Step 3: As soon as they make a call on target smartphone, KidsGuard Pro will start recording. The recordings will then be uploaded from their Android smartphone to your online dashboard. Simply click Record Calls under Remote Control on the left side of the dashboard to start listening in someone's phone conversations made on the target device.
It records the whole conversation including incoming and outgoing ones and once the call is done, the file recording will be sent to your online account under Wi-Fi connection.

Rest assured that call logs will be provided in chronology order and you can check caller names, phone number, start time, duration, etc. Even the deleted call logs will be accessible to you.

You can play the call conversaions directly or download them from your web account to your PC and listen to it offline using a media player.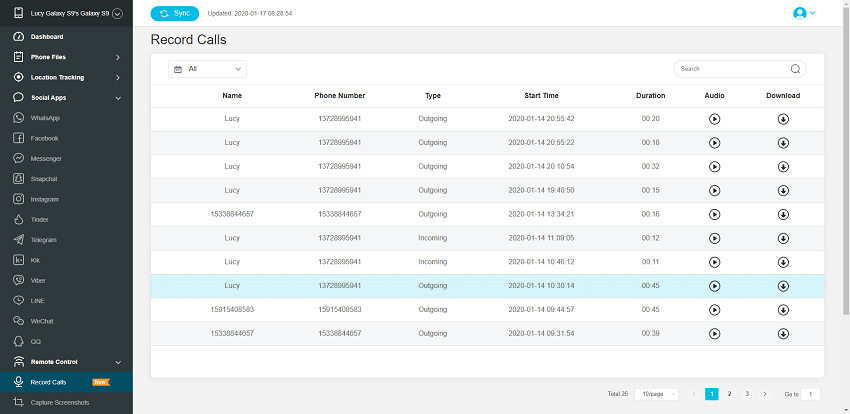 What We Like

Complete call logs including dialled, received and missed calls.

Real-time updating of the call records under Wi-Fi connection.

Listen to all conversations online remotely.

Fully tamper-proof using stealth mode.
What We Don't Like

It records up to 20 minutes at a time and seperate into several pieces of a long call.

Call recording is not supported in iOS version.
This app comes with multiple features that are not limited to recording phone conversations. It can also be used to monitor and keep a check on almost every other activity on the target device, like messages, social media, photos, videos, and more. To check these features in action, you can try its free live demo below.