Question:
How to protect kids on Zynn?
Short videos apps are quite popular nowadays. People usually tend to spend their leisure time with these apps. They are quite easy to use, and nobody should think twice at the time of using them. Among short videos apps available out there to consider, Zynn holds a prominent place.
What is Zynn?
Zynn is a great example for a platform where you can create short videos. You will be able to create exclusive videos and publish them to share with your friends and family members. This app is developed in China, and it is a great alternative for TikTok.
However, you will be able to discover a pay to watch mechanism, which is paired along with a pyramid scheme as well. When you watch short videos, they will pay you.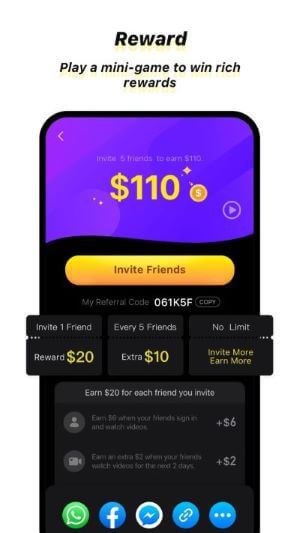 Is Zynn app safe?
When you are using the Zynn video app, you should be mindful about the potential concerns associated with it. Let's deep dive and check whether this app is safe or not.
Children will be tempted to continue using this app in order to make money.
This app will not take good care of user data and user privacy.
You will not be able to find any parental control features in this app.
You will not have any feature to filter out content while using the app.
Everything you upload to the app will be public. Everybody will be able to see.
How to Protect Children on Zynn App--KidsGuard
1. Make use of parental control apps.
Since Esther Zynn app is not so protective and safe, you will need to look for a way to reduce the use of the app. That's where you will need to look at the parental control apps.
You will be able to use any of the parental control apps to get your work done. However, you can think about using a reputed tool such as KidsGuard to get the best results.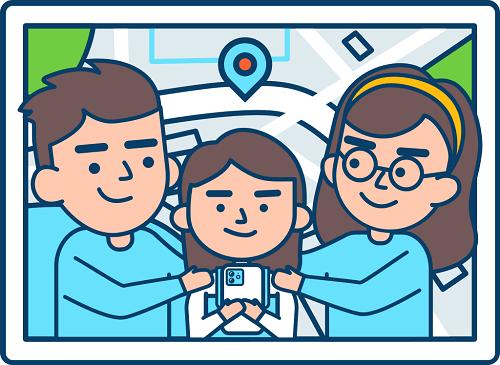 Features of KidsGuard
One of the greatest features that you can find in KidsGuard app is the ability to limit screen time. You can make sure that your kids don't spend their time with their devices unnecessarily at the time of using the device.

App block

If your child is excessively using apps such as Zynn, you will come across the need to reduce the time that your child is spending. You don't have to worry about getting your kid addicted to Zynn with the help of KidsGuard.

KidsGuard offers a protective web filter. This web filter will ensure that your child is not capable of visiting websites that he/she is not supposed to visit.

Activity report

You can get a detailed activity report from KidsGuard. This will help you to figure out what sort of activities that your child is spending time with the device.

Real time GPS

When you are using KidsGuard, you can always keep track of the places that your child is visiting. In fact, real time GPS will help you to get a perfect accuracy.

How to use KidsGuard

There are just four steps that you will need to follow in order to use KidsGuard. Here's an overview of the four steps that you will need to follow in order to get the job done.  

Step 1. Install KidsGuard App on Parents Devices. 

As the first step, you will need to install KidsGuard on the parent device and now you will need to sign up for a KidsGuard account. Upon creating the account, you can log into it.

Step 2. Log into Account on Parents' Phones. 

Once you have logged into your account, click on the "Bind Now" button, copy the URL from the setup instructions and send it to your children's mobile phones. Or scan the QR code with your child's mobile phone.

Step 3. Download KidsGuard Jr on Kids Devices. 

Now you can install KidsGuard on the device of your child. Open Url in your child's phone or scanning the code. Then download KidsGuard Jr on his/her phone.

Step 4. Start to Set up Restriction for Specific App. 

After that, you can do some configurations and keep the KidsGuard app running on child's device. You can connect your device and manage your account from the KidsGuard Dashboard and you can create restrictions for several apps, in case your kids spend too much on Zynn apps.

2. Do not use their real name when registering this application.

At the time of signing up for Zynn Video app, you should make sure that real name is not included. That's because this app is not very secure and including the real name can pose a threat to privacy.

3. Don't give out private information on this app.

It is a good idea to refrain from giving out private information at the time of using Zynn app as well. Then nobody else will be able to get hold of the details.

4. Instruct your child about online safety information.

As a parent, you will need to educate your child on how to ensure safety at the time of browsing the internet. Then your child will be aware of how to stay away from threats.

5. Do not turn on location information.

You will also need to be careful not to turn on location information at the time of using this app. That's because the Zynn app will hunt for location via the app.

Parents also Ask about Zynn App

Q1. Does Zynn have ads and in-app purchases?

Yes, the Zynn app has ads and in-app purchases. If your kids get used to these, they will go ahead and continue with purchases. On the other hand, ads shown on the Zynn app can lead kids to explicit content.

Q2. Does Zynn have easily accessible inappropriate content?

Zynn app doesn't have the best privacy control features. Anyone on Zynn can watch anything. This is the main reason why it provides easy access to inappropriate content. So your kids are easy to watch the inappropriate content on it.

Q3. Is Zynn like TikTok?

Yes, you can call Zynn as a clone of TikTok. They are both the short video app. However, there are some key differences in between these two apps. The ability to use as a monetization app holds a prominent place out of them.

Q4. What age is Zynn for?

There is no age limit to sign up for a Zynn account. The same fact makes it even more dangerous. Hence, you should be mindful about the usage of your kids on the Zynn app. You need to limit time using for the young kids.

Q5. How to earn money on Zynn?

It is possible to get the most experience offered by it. After sign up with the app and watch content. Then refer your friends to the app and get them to watch content along with you. You can earn points through watching content shared by others on the app.


Conclusion

Now you have a solid understanding of what the Zynn app is all about. If you are mindful about the Zynn app and its dangers, you should think about using a parental control app like KidsGuard to limit its use.