Question:
How to help kids manage money?
Are you looking for the best allowance app for your kids? Then you should read this article to know more interesting information.
Say goodbye to the traditional piggybanks and introduce the best money apps to your kids by installing them on their smart devices. These apps educate your kids about the bank operations behind the savings account and they will let you know of the spending of your kids.
Money Apps and Its Importance
Acquiring knowledge about finance subject during early childhood help your kid to take a wise decision on spending and investment and there are also some advantages of money apps.
It can help kids take care of their school and college fees later in their life.
Introducing the kids banking app to your kids is way more crucial than you think. These apps teach your kids manage money though the subject is not covered in most schools.
Learning about money management through their smartphones can help them face the challenge in the real world.
How to Manage Kid's Spending-KidsGuard
To help you understand the ways to manage your kid's spending, I have come up with the best parental app named KidsGuard. You can find the interesting features of the app here.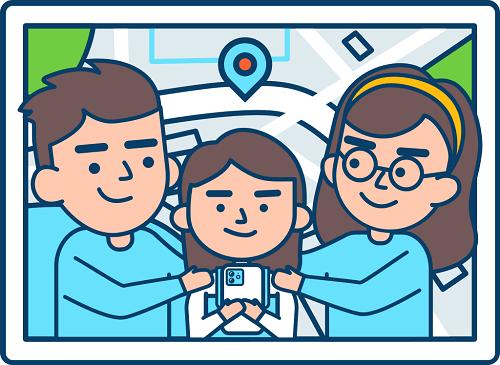 Web block.

Using the web block feature, KidsGuard helps to block the inappropriate games in your smartphone by making the device a safe place. Moreover, it allows your kid to visit kid-friendly websites and protect your kid from browsing toxic web content.

App block (Block risky money app).

KidsGuard helps to block the risk money apps, games to prevent your kid from social harm. As a parent, you can also track the details of app usage by your kids.

Lock screen.

Another best feature of the KidsGuard app is the lock screen that enables to record the device screen. And this helps the parents to keep their kids focusing on useful learning activities.

Activity report.

With the help of the activity report in the KidsGuard app, you can receive the reports of your kid's online activity on a daily, weekly, and monthly basis.

Real-time GPS.

As a parent, you are always concerned about your kid's whereabouts. Therefore the KidsGuard app helps you monitor your kids and helps to spy and control phones. You can also receive quick alerts when your kids enter and leave your home.
How to use KidsGuard to manage kid's spending
The installation of the KidsGuard app is effortless, and you can activate the app on your smartphone in 4 quick steps
Step 1. Install KidsGuard App on Parents Devices. 
The first step is to download the KidsGuard app on the device of the parents. Click the button below to download KidsGuard to your phone and use a valid email address to register an account.
Step 2. Log into Account on Parents' Phones. 
Once you have logged into your account, click on the "Bind Now" button, copy the URL from the setup instructions and send it to your children's mobile phones. Or scan the QR code with your child's mobile phone.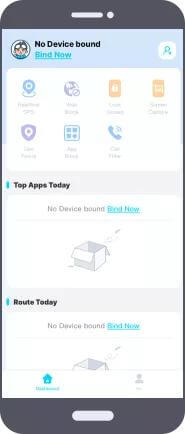 Step 3. Download KidsGuard Jr on Kids Devices. 
Open Url in your child's phone or scanning the code. Then download KidsGuard Jr on his/her phone.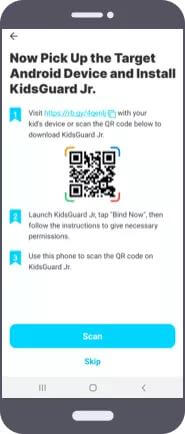 Step 4. Start to Set up Restriction for Specific App. 
Once installed, you can connect your device and manage your account from the KidsGuard Dashboard and you can create restrictions for several apps, in case your kids spend too much on some apps.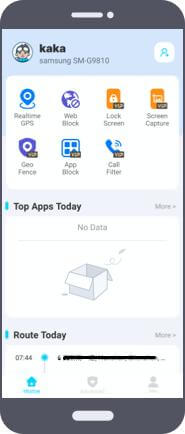 5 Best Money Apps for Kids
A Hyperjar kid is the best cash app earn that provides a prepaid card for the kids. These prepaid cards are nothing but debit cards and they can be controlled by the parents. This app allows parent to monitor and control the amount of money to spend using the app.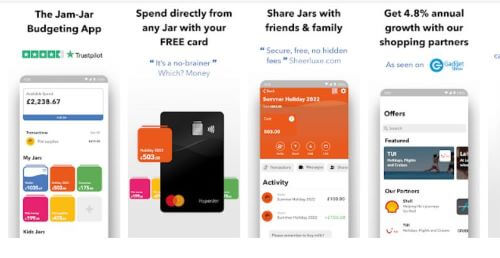 Price: Free.
Equipment: Available on both iOS and Android.
Features:
HyperJar helps you create countless saving jars for your kid and helps to monitor their transactions and balance amount.

This app enables your child to learn about saving, spending, and to manage other miscellaneous expenses.

Provides complete control over the money spent by the kids so that parents can be aware of the kid's financial activities.
Famzoo is an online money app specially designed for kids from school goers to college teens. This app helps the parents monitor and manage the finances handled by the kids. This app also provides prepaid cards to help send the money to your kids. It also has an option to keep track of their money spent even outside the app.

Price: $5.99 monthly.
Equipment: Available on iOS.
Features:
The Famzoo app has an easy interface to access the user accounts and do quick money transfers.

In the Famzoo app, you can create tasks for your kids and money can be funded automatically as soon as the tasks are completed.

This app allows the parents to add the budgets and provide loans for their kids as well.
RoosterMoney is a cash app kids that helps manage the finance chore for parents and kids. Therefore families can access the virtual money tracker and utilize other helpful features for free. With the help of this cash app kids, you can set money goals, schedule allowance, reward charts, track the money online and do much more interesting tasks.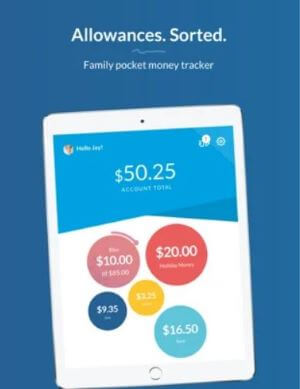 Price: Free and the Rooster plus subscription vary up to $163;24.99 per year.
Equipment: Available on both iOS and Android.
Features:
Rooster money app allows you to divide the money into four sections such as spend, give, save and goals.

This app has the option to include a Rooster card to enjoy the finance features, but it is available only in the UK now.

Rooster money app helps you manage charts, and you can set the money goals as well.
Greenlight is an exclusive debit card designed especially for kids. It allows the parents to fund money to the card and control the debit card usage by kids. Greenlight also instantly notifies the parents about the debit card usage by kids, and they can also restrict the card usage from specific stores.

Price: $4.99 per month whereas Greenlight Max cost $9.98 per month.
Equipment: Available on both iOS and Android.
Features:
Greenlight is the best platform for kids investment, and you can get debit cards for up to 5 kids for a single monthly subscription.

The Greenlight Max has advanced features such as identity theft protection, cell phone protection and priority customer support.

Though the debit card can be used for the easy shopping experience, all the finance activities are controlled and monitored by the parents.
Savings spree is a saving app for kids, and it educates the kids to understand the importance of savings and spending. This app helps the kid to save money for their short term goals and even donate or invest the money for future plans. The savings spree app also helps to make better lifestyle choices by helping them make better decisions on expenses.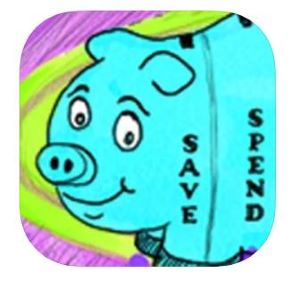 Price: Price: $5.99.
Equipment: Available only on iOS.
Features:
The savings spree is a fun game app that educates the kids on money management in an engaging way.

This app helps to keep your kids aware of their financial knowledge and develop money-saving interest in them.

The app is hosted by Money savvy pig which has the best award-winning Money savvy kids curriculum.
FAQ about Money Apps
Q1. Can kids get the Cash App?
If your kid is aged between 13 and 18, they can get the cask app feature in the US by getting approval from the parent or a guardian. When the request is approved by the parent or the guardian, they can monitor the transaction activity made by their kids.
Q2. Is Go Henry free?
Go Henry is a paid service with a subscription fee of 2.99 Euros per child. Using the membership, your kids can do ATM withdrawals and transactions with no additional fee. Moreover, you can get parental controls and instant notifications to monitor your kid's financial activity.
Q3. What payment app can teens use?
There are various kid-focused payment apps available to manage money and educate kids about spending, savings and setting money goals. Teens can prefer user-friendly apps such as Greenlight, GoHenry, HyperJar kids, and Famzoo to do effortless money transactions with parental control.
Conclusion
As a parent, you wish to educate your kid on money management so that they make wise decisions before spending money. But if you are concerned about their transaction activity, you can use the KidsGuard app to take complete control over your kid's online activity. So this is a win-win situation for you as a parent and for your kid.