Are you worried about your kid's development? Indeed everybody does. That is the reason all parents try to take their kids to an advanced level. Nintendo switch games for toddlers are the best sources to develop children's skills. In this article, we will brief you about different switch games for toddlers especially Nintendo.
What is Nintendo Switch?
There are many games nowadays, such as Xbox games, video games and so on. Nintendo Switch is a game console for playing games. It is one of the most influential and successful systems. Depending upon the user it can be converted into a portable device, tablet or can be docked as a home console. It also consists of Joy-Cons wireless controllers having standard buttons and analog sticks.
Different Categories of Nintendo Switch Games
If we look at the list of Nintendo Switch games, currently it has up to 4291 games on the list. However, we further categorize it. So that each game falls in a specific category. Some common categories are listed below.
Role-playing games

In Role-Playing games, the user plays a special role in the game for completing special tasks. In this type of game, users will require different skills like problem-solving skills, decision making, and reading skills.

Action-adventure games

These types of games consist of action and adventures scenes. As in these types of games, a gamer controls a character through the events of a story. Therefore, special skills like Reading skills, hand-eye coordination, and problem-solving skills are needed.

Party Games

Party games are played with other partners. In party games, gamers work jointly or compete against one another to achieve a goal or target. The mandatory skills for party games are a complete understanding of games rules and Hand-Eye Coordination.

Simulations games

Simulation games are types of Nintendo switch games for toddlers where a user controls a special character through a real or fictional reality. It helps your kids to improve their reading and problem-solving skills.

Music and fitness games

Music and fitness games improve the singing and other health-related skills of your kids. It involves different exercises related to moving, singing, and playing as multiple characters. Hand-Eye coordination is required for these types of games.

Education games

These types of Nintendo switch games for toddlers involve different educational activities. Where kids learn new skills in a funny environment. Education games require reading skills.
How to Prevent Children from Being Addicted to Playing Games
Parents use different types of Nintendo switch games for toddlers to learn new skills and develop their skills. However, there are two major drawbacks:
Sometimes children are extremely addicted to playing games and they waste a lot of time while playing games.
They also stay up late to play games which exacts negative impact on children's health. This technology game also affect children social skill.
Therefore, the parents should have a constant checkup on their children. Here are some basic instructions that every parent needs to follow to prevent their children from being addicted to playing games.
Basic Instructions to Prevent Children from Playing Too Much Games
Encourage kids make friends at school so that they can join in other practical, healthy, and real-life activities such as outings, outdoor games, etc.
Provide them with reading materials like books etc.
Set limits for kids.
Constantly monitor your children's phones and restrict them to specific time use.
Using apps to restrict playing game time of children.
KidsGuard is one of the best options to keep an eye on your kids. It is a mobile application available for both Android and iOS users. It is one of the best parental control apps.
Features of KidsGuard
Real-time GPS location of their kids.
Read text messages and call records.
Access to browsing history, Emails, and Social media activities.
Block inappropriate social or game apps to prevent unnecessary distribution.
Parents can lock screen when using time off, let kids focus more on learning.
How to Restrict Game Time by KidsGuard?
If a parent wants to restrict their children from switching games. They can install KidsGuard to real-time monitor the activity of their kids. Parents can also set screen time. So that they know how much time their kids spend on their smart devices. The tracking process is simple.
Step 1. Install KidsGuard App on Parents Devices.
Click the button below to download KidsGuard to your phone and use a valid email address to register an account.
Step 2. Log into Account on Parents' Phones.
Once you have logged into your account, click on the "Bind Now" button, copy the URL from the setup instructions and send it to your children's mobile phones. Or scan the QR code with your child's mobile phone.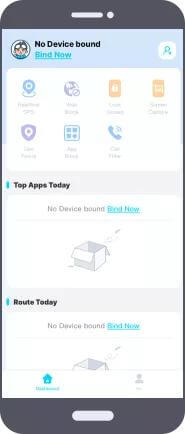 Step 3. Download KidsGuard Jr on Kids Devices.
Open Url in your child's phone or scanning the code. Then download KidsGuard Jr on his/her phone.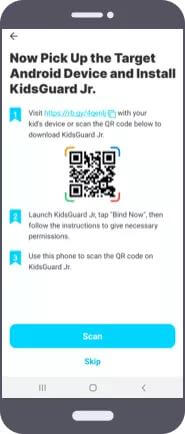 Step 4. Start Parents Guard.
Once installed, you can connect your device and manage your account from the KidsGuard Dashboard and enjoy all its features.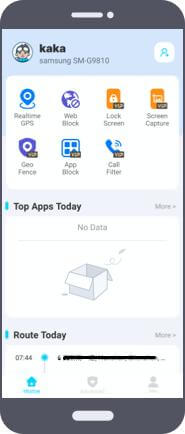 Top 5 Nintendo Switch Games for Toddlers
Below are the best switch games. It will not only help you to improve your kid's gaming skills. But also, it will improve knowledge and creativity in different fields. Hence, let's start with it.
Life on the Farm

Life on the form is a single-player game. The genre includes Adventure, Action, Role Playing, Puzzle, Simulation, and Other. It is the duty of the gamer to rebuild the community with other survivors. So, cultivate your farms, manage restaurants and deal with zombies protectively.

Just Dance

If you want your kids to do exercise while dancing. There is no other best game than Just Dance. The game consists of more than six hundred hot tracks. You can play with your friends on a customized list and just have fun. It is a 6-years-old player game in the music and fitness games genre.

Word Games

It is a type of Education, Puzzle, strategy, and Board Game. It is a single-player game and requires wits and cunning. It helps your kid to use their minds and think. You can follow any direction to SPELL words or use SWAP Token to swap any two letters.

Super Mario Maker

Super Mario Maker is a series of over 100 built-in courses. It consists of different parts and tools. So, you can make your own courses. Later on, you can upload these courses, share them online, and can download other people's courses. The genre is Action and platformer.

Programming with Cats

It is a puzzle/ simulation and educational-based games for toddlers. In this game, the gamer acts as a coder where he find a cat that is good at coding but cannot speak human language. So, you have to learn all the coding techniques to talk with a cat. It is helpful for people of all types of ages and wants to learn programming.
FAQs about Switch Games for Toddles
Q1. What switch games can a 3-year old play?
Three years old kids can play the following games. As the following games are specifically designed for kids with age ranges from three to six years.
Mario Kart 8.
Paw Patrol on A Roll.
PAW Patrol Mighty Pups Save Adventure Bay!
Nintendo Kirby Star Allies
Snipperclip
Minecraft
Q2. Can toddlers play Nintendo Switch?
Switch has games of different age groups, and the types are also very rich, which also include games that toddlers can play. Some intellectual games and educational games are suitable for toddlers to play and help develop their intelligence.
Q3. Is a Nintendo Switch OK for a 4-year-old?
Nintendo Switch is designed for kids with an age range above 6years. As below the mentioned age, range kids might not be able to handle the controls. So Kids with the age of 4 years are not ok with Nintendo Switch.
Q4. Can you watch Netflix on the switch?
While the Switch does not support Netflix, it can offer other paid and free video streaming services through the Nintendo eShop. Some YouTube is available on the Nintendo Switch.
Q5.Can switch go on Internet?
Yes. Switches can connect to the internet. You can connect your switch to a WIFI to get access to the internet. Besides, you can browse the Internet on it. After connecting WIFI, choosing the change settings and change the DNS and then you can browse Google.
Conclusion
In this article, we have briefly discussed Nintendo switch games for toddlers.
As a parent, we know the responsibilities of how to advance the mental and educational level of our kids. Also, it is important to protect children from being addicted to playing games. Therefore we offer a smart solution in the form of KidsGuard. Through which you can set screen time to protect their kids from playing games all time.