There have been several reasons we need to block internet access on computers.
Parents are much conscious about their kids, so they want their kids only to use the internet in their presence. Similar conditions happen in schools and other educational institutes.
In this article, we will discuss several methods on how to block internet access on computer.
How to Block Internet Access on a Computer?
With the advancement in technology, there have been introduced several methods to know that how to block internet access on a computer.
Some of the most commonly used methods have been explained below for your convenience and ease. You can choose any of the method you think is the best one suitable for you.
Method 1: Block Internet Access Using System Host File
It is an easy technique to block websites on a computer. In our Pc having Windows 10, we have this file in System32 folder.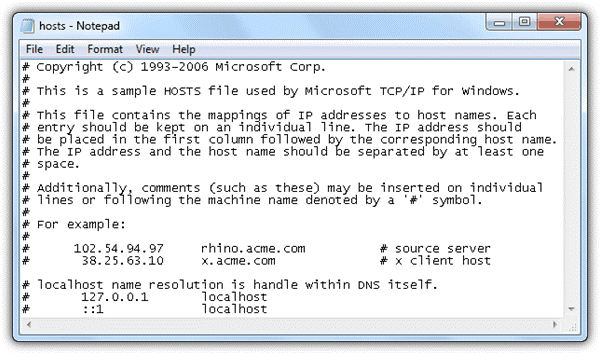 To block any websites, we simply need to open the host file and edit it so we can add the website we want to block.
Open the Notepad as an administrator and then select the Open tab and choose 'C:\Windows\System32\drivers' and here you will find the Host file.
Working is very simple, just enter the local host IP and then press 'Tab' to give space and then the Domain name you want to block.
To add comments, you can use the symbol '#' and then add comments for your ease.
Yet, it is useful but it can only block the websites on a single computer that is why not preferred for a network of computers.
Method 2: Disable Internet Connection
The very simplest and easy way to turn off internet is to disable the internet connection. This method does not require any complicated process or any third-party application.
You can disable internet connection from the device in your house being placed to provide you the internet. It can be simply done from the control panel settings of your device.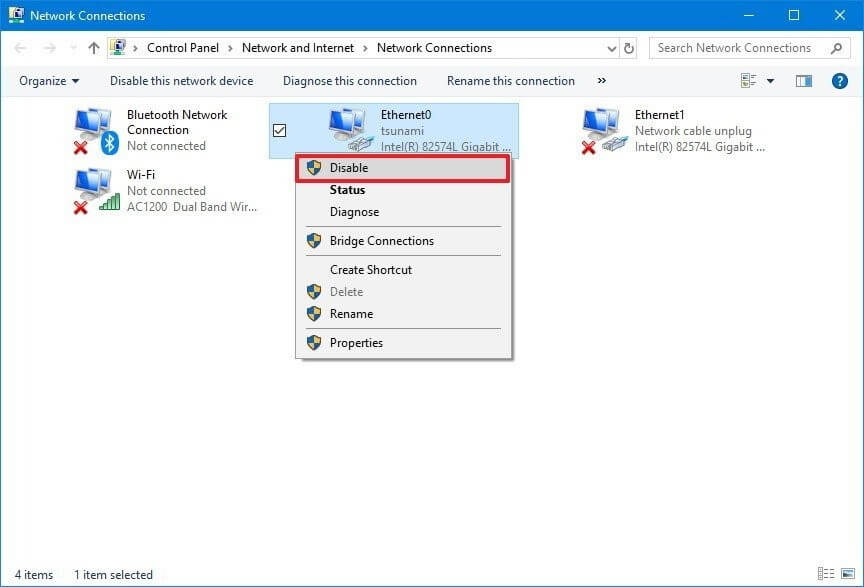 Go to control panel and select the tab 'Networks and Sharing'.
Then you will select 'Change adapter settings.
Here you will see few options related to your internet whether using Wifi or the Ethernet whatever you are using. You can simply click on the option that is already selected for the internet service.
Just right click on it and disable it. In this way you can easily block the internet service on your device.
Method 3: Disable Your Firewall for Windows Programs
Another method to disable internet access for specific programs is by disabling the firewall. It is also another simple method but can only be done for some specific programs. It involves a few steps.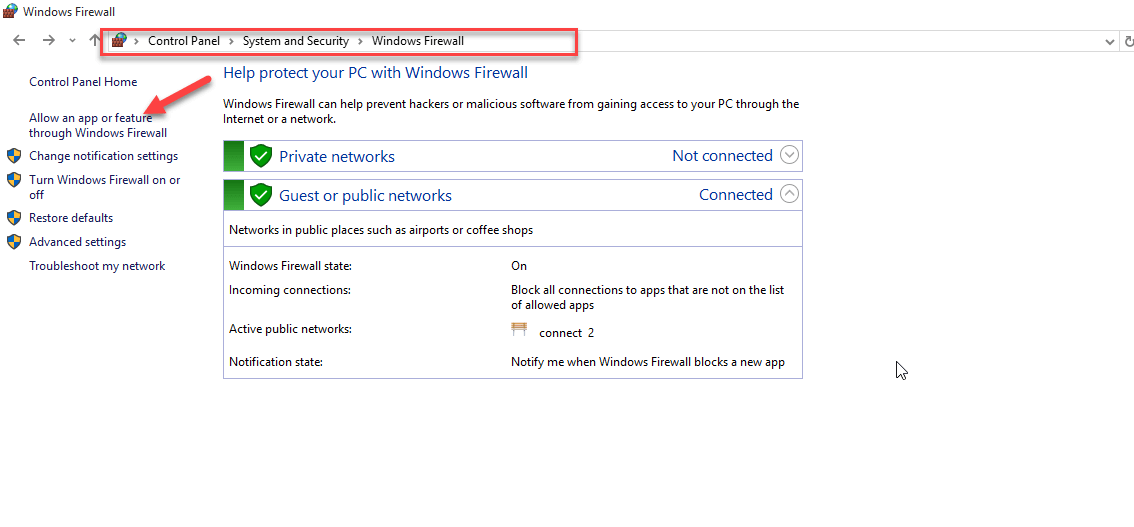 Just open the control panel and tap on 'System and Security'.
Here you will have to choose 'Windows Firewall'.
After opening it, you will see an option 'allow an app or feature through Windows Firewall'. There you will find a number of programs that are using Firewall.
Simply uncheck any of the program you do not want the internet access from.
You can also add other applications if you want to, and likewise also remove the apps. This is a very easiest way to block the internet access on any program you want to. It could be any of your program like Google Chrome, Mozilla Firefox etc.
Method 4: Block Internet Access Using a Third-Party Tool
Using third party tools is a very simplest way as it only requires to download a specific app in your device and you can enable it to block the internet access on your device.
Some people also get confused that how to block internet on phone? Using third-party app, you can also block the internet access on the phone.
It is easier way than the other technical methods to disable the internet as the interface of the application is always made user friendly. A number of third-party apps have been introduced in the market with all unique features as per the demand and need of the users.
One application used for this purpose is 'Net Disabler'. This application allows you to block the internet access by three different ways and you can choose any one depending upon what is most preferable for you. It also provides many more customized options if you want to alter it as per your need.
Related Read: Best 5 Internet Filter Apps: Website Blockers to Protect Your Family
Method 5: Disable Internet Access Using Proxy Server
Another method that can be preferred to disable the internet access is by using the proxy server. This method requires no third-party app and can be done within the system settings. This method includes few simple steps.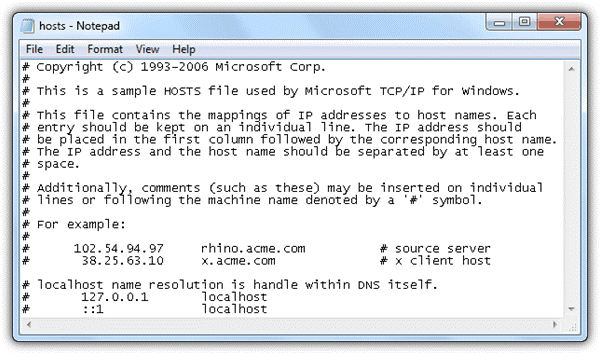 Open up the control panel and Go to 'Internet Options'.
Look for the 'Connections' button and then find the LAN settings button and click it.
Here below you will find 'Use a Proxy Server for your LAN'.
Set the proxy to an address that is unavailable. This will enable you to block the internet as no service is being provided on the address.
There is an additional feature provided in advanced settings that you can also unblock few websites if you want your device to only access those specific websites. You can also add more than one website in it to unblock them.
Want to Block Internet Access on Your Child's Phone - KidsGuard Can Help
We have already discussed a number of methods that how to turn off internet service on the computers and mobile phones.
Now we are going to tell you about an application that is not only concerned with internet blocking but also a number of other features that can help you out in keeping an eye on your kid's activity on mobile phone.
KidsGuard is such an application that can help you out in many ways. It works as a supervisor and supervise your kid's activities online for you and helps you in blocking certain websites and applications that are not appropriate for your child.
Web Filtering and App Blocking
Its web filter and app blocking feature can help you out in keeping your child away from harmful websites and applications on the internet.
Parents can bound their kids to watch only educational and other relevant materials online and block all other websites on their devices.
Watch Time
You can also keep an eye on watch time of your kids that how much time they are using their devices. As using mobile phones for much time is not good for kids, so parents can guide them and even restrict them watching for excess time.
Activity Report
KidsGuard provides parents activity report of their kids that what they have done online and offline and for how much time on daily, weekly and monthly basis.
Browsing History
Parents can also be able to watch the browsing history of their kids using KidsGuard that what they watched so that they can guide them if they are found watching unethical materials.
How to set up KidsGuard parental control app?
Step 1.
Press button below to download KidsGuard from Google Play Store or App Store. And then sign up an account.
Step 2.
Login to your account, go to dashboard and click on
Bind Now
, follow the instruction and send the Url to kid's device.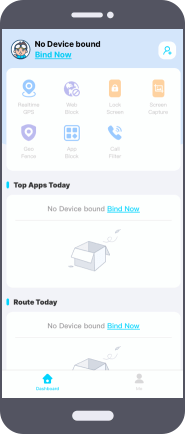 Step 3.
Open the url in a browser of kid's Android phone to install KidsGuard Jr. After setting, you can start to manage kid's phone on your own device, such as app/website blocking, call filter,etc.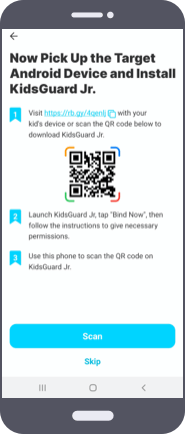 FAQs about internet block
Q1. How do I block Internet access without blocking networks?
Yes, you can do it very easily by removing the DNS Server and the Default Gateway addresses. It this way your internet access will be blocked as you want.
Q2. How can I disable Internet on my computer?
You can disable internet on your computer by disabling the internet service you will get in 'Change adapter Settings' from Control Panel.
Conclusion
Hopefully, we have got realized the need and methods that how to stop internet. It is a very interesting question and a number of methods have been provided to block the internet access on your devices. This topic is really helpful for parents to keep watching their kid's activities and preventing them from bad society. At the end, I am saying that we should always choose what is best for us and how we can benefit a lot using a single application as it will be easier and more beneficial.