Question:
Are you trying to get in touch with someone, but they have not returned your calls or messages?
Don't worry. It's likely that they're just busy or caught up in an emergency. However, it could also be possible that they have blocked your number on iPhone from texting and calling which is frustrating for a lot of people.
Luckily there are some ways about how to tell if someone blocked you on iPhone. In this article, four lifesaving methods will get you to the bottom of how to tell if someone blocked you on iPhone.
How to Know If Someone Blocked you on iPhone?
Are you trying to reach out to someone but can't get through? Do you have a fear that your number might have been blocked by the user? Here in this section, I will tell you four useful methods to know if someone has blocked you on iPhone or not.
NOTE:
It is frustrating to be blocked by someone you care about. If you want to find a way to monitor his/her devices, try KidsGuard Pro for iOS and read part 2, it will be the best choice.
1. iMessage not Delivered
Do your sent messages show the icon of the delivered message? If not, then it might be possible that the receiver has blocked you on iMessage.
Step 1. If someone blocks calls on iPhone, you can drop a message. But your message like your calls, won't get through their inbox. Your messages will simply disappear.
Step 2. Look at your previous conversation and see the sign of your last message. If your last message is showing as delivered and your recent message does not, then you are probably blocked by that person.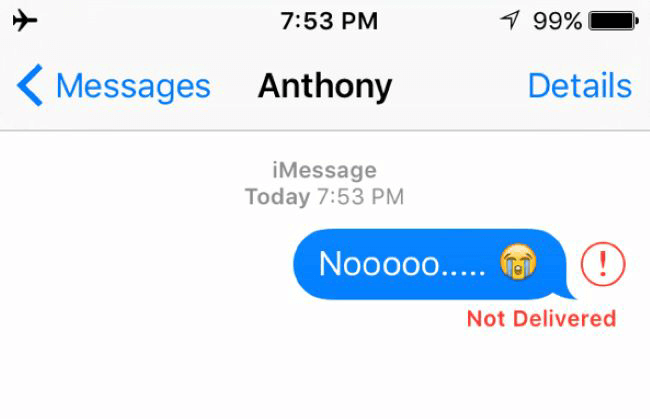 2. Use SMS to Check
Another handy method to find out if someone has blocked your number on iPhone is by sending them an SMS text. To do that, enable SMS texts on your iPhone.
Step 1. When iMessage is not delivering, your device will automatically re-send the message in form of SMS.
Step 2. If your SMS messages also delivery confirmation and the receipt has not responded, then it is another sign that your number has been blocked by the user.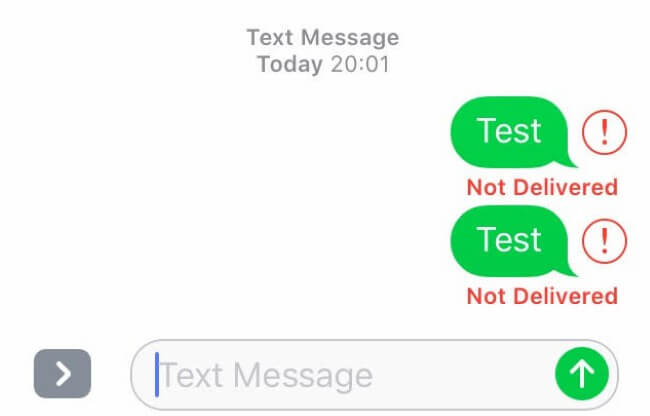 3. Going Straight to Voicemail
When your text message and iMessage do not be delivered, there is a possibility that their phone is out of service. It's wise to wait to ensure your message shows a delivery notification in case they are caught in an emergency.
Step 1. If your message goes unanswered for a long time, then you decide to call.
Step 2. Now you are dialing their number and if your number is in their block list, you will hear only a brief ring tone, and then your call will be directed straight to voice mail.
Step 3. Your voice message will be delivered in their blocked message list not even in a normal chatbox.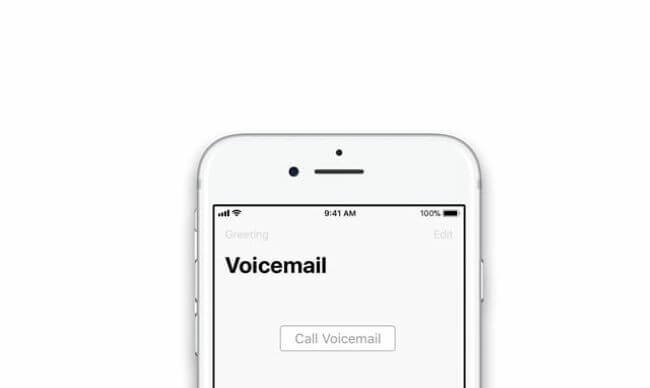 4. Automated Responses
If you get an automated response saying "can I call you later" or something else, then it means that your number is not in the block list, rather the user has set up "do not disturb mode".
Otherwise, your number might be blocked by the user. Therefore, it is wise to ask that person straightforwardly whether they have blocked you so that to clear the air.
How to View Other's Activity When Someone Blocks You on iPhone?
Someone may ask "Can you see blocked messages on iphone?" Block you have the above 4 reasons, which one are you? If you want to continue to see other people's mobile activity even if they block you, we have super effective ways to help you. That's to use third-party app, KidsGuard Pro for iOS is the first pick!
KidsGuard Pro iOS monitoring provides more than 20 features to help people keep track of what their kids, boyfriend/girlfriend or employees are doing.
Features of KidsGuard Pro for iOS
Monitor social apps

You can monitor chat history for WhatsApp, Viber, LINE, and other messenger apps with the help of KidsGuard Pro. This app records messages in these apps, so you never miss a thing. It also detects potential threats and violence against children.

Monitor Safari History and Bookmarks

KidsGuard Pro for iOS allows you to thoroughly search through Safari history and bookmarks so that you can find out what your child has been surfing on the internet recently as well as things they might be interested in based on this information.

Track calls

It tracks all incoming and outgoing calls, the names, the block calls on iPhone and timestamps, and call duration so that there's never any doubt about who they were talking to or for how long.

Read messages

Can you see blocked messages on iPhone? Yes! KidsGuard Pro helps you to keep tabs on what your target user are texting and who is blocked in their contacts. It detects and reads all text messages sent or received by the target user even deleted messages as well.

View text files

With KidsGuard Pro for iOS, you can remotely view any content they may have added in Reminders, Calendars, Notes of the monitored iOS device.
Using Steps of KidsGuard Pro for iOS
Step 1. Click the button below and skip to KidsGuard Pro's website, choose a suitable plan and get your KidsGuard Pro account from a valid email address.
Step 2. Go to My Products page, tap on Setup Guide button, follow the instruction to download this app onto your computer and finish some necessary settings.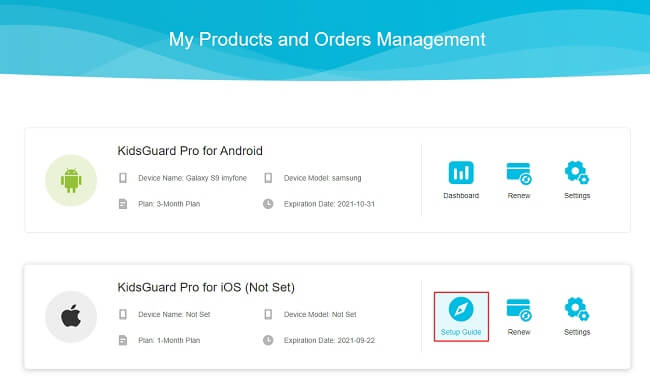 Step 3. You can choose "View iTunes Data" or "View iCloud Data" and then start monitoring. Now you can view target phone's activities on KidsGuard Pro dashboard.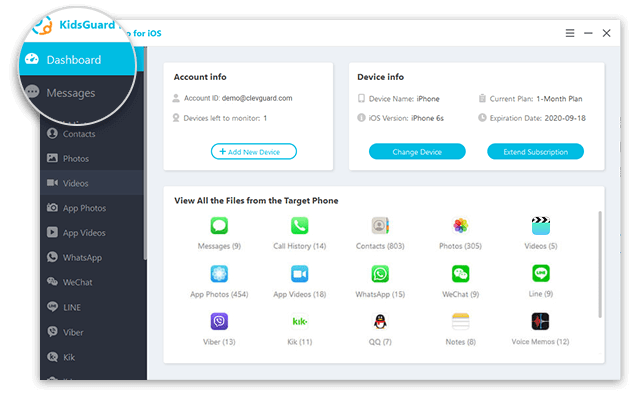 Other Reasons Why Your Call Has not been Received
If the person you are trying to reach is not responding to your texts and calls, it does not mean that they have blocked you for sure. There might be some other reasons.
Do not disturb mode
If the person has set up "Do not disturb mode" on their iPhone to avoid calls and messages, your calls will be directed to voicemail the same way if it is blocked.
No service
If the user phone is out of service, you won't reach that person. Therefore, when your message is not delivering, there is a high possibility that they are out of service.
Switched off or no battery
Even if you have not been blocked but the phone of the user is switched off, or its battery is dead, it might reject your texts and calls as if you were blocked.
Tips: Things about Blocking on iPhone
What Happens When You Block A Phone Call on iPhone?
When you block a number on your iPhone, it becomes more difficult for them to reach out to you. When they call you, they will hear only one ring and then the blocked caller will be sent straight into voicemail when they call.
They will not get any response to their calls or messages. Their message will not even show up in the regular messages list. To listen back and see what was said by them when calling, scroll down past all of your other saved messages until you find "Blocked Messages."
What Happens When You Block Someone's Text Message on iPhone?
Block texts iphone is the same as block texts on Android, this is what happens when you block text messages on your iPhone; you will not get any kind of notification from that ID again. When you block someone, iPhone won't notify the person that you have blocked their texts messages.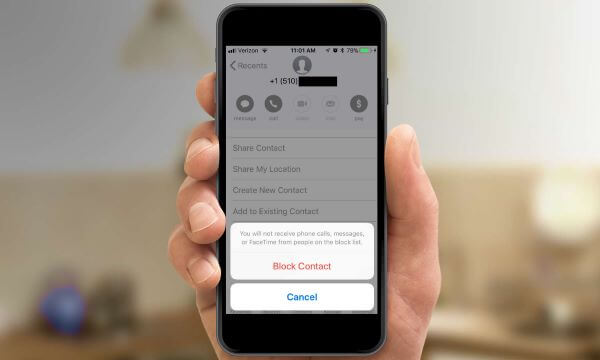 How to Call Someone Even though They've Blocked You?
First, disable Caller ID by checking out the Wikipedia page and entering in the code for it if they allow that function where you live. Next, do this immediately after having the call go to voicemail on one ring. So, if they answer your call, your problem is solved otherwise most people decline calls without caller id.
To disable caller ID, go to your iPhone setting and turn off "Show my caller ID".
How to Track Someone's Phone Activity That Has Blocked You?
If you are very protective about your children but they have blocked you on social media. In that case, you can monitor their cell phone activity by installing a third-party app such as KidsGuard Pro for iOS. You also can use it to listen someones phone calls.
With the help of KidsGuard Pro for iOS, you can track them by listening in on voice calls, taking pictures with the front camera without being detected, viewing all conversations they have had through iMessage or WhatsApp messenger.
FAQs & Conclusion
Q1. How Does Call Blocking Work?
Every time you place a phone call, the number you are calling from is transmitted along the phone line as an unrecognizable series of beeps at different frequencies. Even when your caller ID box reads "blocked," these numbers were still being sent to recipients and just hidden by companies themselves for privacy reasons.
Q2. How do I know if someone blocked my texts?
It's hard to tell if someone blocks messages on iPhone. There is one clue from which you can find if you are blocked or not. If the last text sent before suspecting that they were blocking says Delivered, and the recent message you sent is saying not delivered then it is the sign of suspecting.
Q3. What does it look like when someone blocks you on iMessage?
If you are sending an iMessage to someone who has blocked you, the message will remain blue but the person will never receive your message. The iMessage in the inbox of the sender will remain undelivered.
Q4. Do blocked messages get delivered when unblocked?
If you unblocked someone then you will not receive the messages or calls that the person has sent you previously when they were blocked. If the contact number of that person was not saved in your contact list, you won't be able to restore that number to your contact list after unblocking them. Block messages on iPhone will go to the blocked messages folder.
Conclusion
This article solve the question of how can you tell if someone blocked you on iphone. To wrap up the above conversation, if person you care about, ask them straight if they have blocked your number. If you can't ask or can't reach them personally, you can use the aforementioned four methods that will let tell if your number is blocked or not and clear the air. You can also use KidsGuard Pro for iOS to track other's phone. I hope this has article helped you. Let us know in the comment section below.