Snapchat has revolutionized the digital world! Sharing a moment with your friends, family, and loved ones has never been this easy. You could share your day with your circle or keep a tap on the activities of your crush! Let's admit it; life has never been this fun! However, life is not all rainbows and unicorns. Sometimes, it gives us lemons too. In the world of Snapchat, it would be getting blocked by someone. Even worst, not knowing if you have been blocked or not. Can you no longer find your friend on Snapchat? Or maybe it was your crush? Are you afraid that they have blocked you? How to unblock on Snapchat? If only there is a way to know whether someone has blocked you on Snapchat or not. Well, don't worry! Read this article to find out how to know if someone blocked you on Snapchat.
What Happens When you Block Someone on Snapchat?
It is hard to tell if someone blocked you on snapchat. It would be great if you could get some kind of notification, but you don't. Instead, they just disappear from your Snapchat. You are not able to view their snaps anymore. You can't even talk to them via the app!
While it is challenging, yet it is not impossible to figure out! There are a number of ways to work out whether you have been blocked, or removed from their friend list.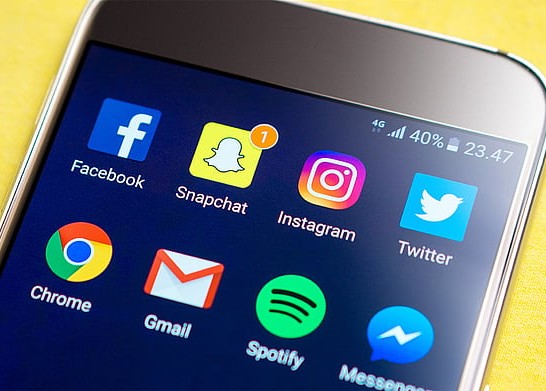 How Do You Know If You Have Been Blocked on Snapchat?
Here are the three steps that you could use to confirm if someone blocked you on snapchat:
Step 1.

Check Your Snapchat Chat History & Contact list
Go to your Snapchat.

Swipe right to get to your chat history.

If you have communicated with them previously, they must appear in your chat history!

If they don't, then go to your contact list by clicking the 'new chat' icon on the top right corner. It will give you a list of all your friends.

Check if they are appearing in your friend list.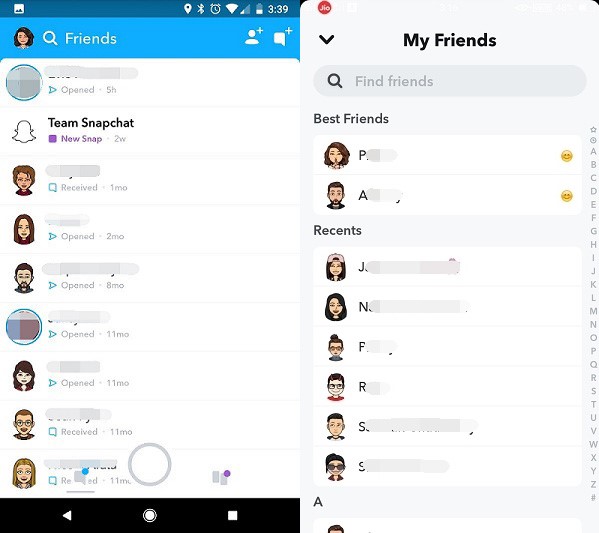 If you can't find their name or their chat history, there is a high chance that they have blocked you. However, it is still not 100% confirmed, as they might have just unfriended you. To get a more clear picture, try step 2.
Step 2.

Search Their Username or Full name
Go to the camera of the Snapchat app.

Tap on the search icon at the top of the screen.

Search for their full name or username.
They will not appear in your search result if they have blocked you. Still, you can't be completely sure that you have been blocked, as they might have simply deleted their account and that is why you are unable to find them in the search result. To be 100% sure, you will have to follow step 3 as well.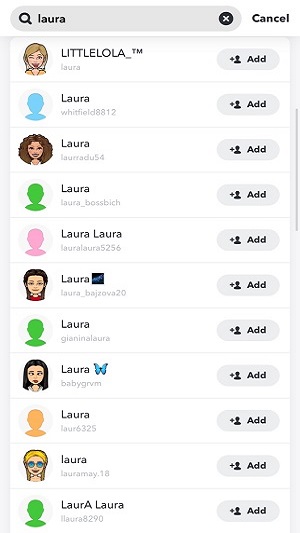 Step 3.

Ask Your Friend or Create a New Account

To find out if they still have the Snapchat account, you will have to search their username or full name from another account. You could either:
Create a new Snapchat account using another email address, or,

Ask a friend of yours to search for the username or name from their account.
Our recommendation is to create a new account, instead of asking a friend. As there is a chance that the same user has also blocked your friend on Snapchat. In this case, they will not appear in their search as well.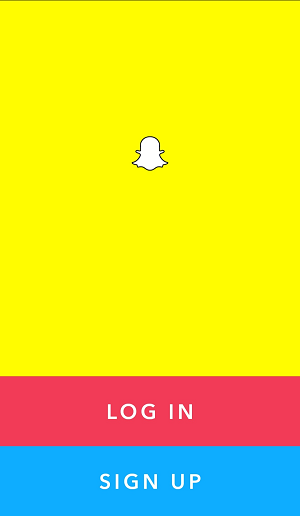 How to See Someone's Snapchat Activity Even If Blocked
As parents, we want the best for our little angels and would do anything to protect them. But our good intentions are often misunderstood by the young ones, and they might retaliate by blocking the parents on social media apps like Snapchat. It is devastating to find out that you have been blocked by your kids or any of your loved ones. However, Don't worry too much; Technology has got your back! With a Snapchat monitoring app, you can monitor someone's chat history even if they have blocked you.
KidsGuard Pro for Android is hands down, the best Snapchat monitoring app! It lets you look out for your loved ones. The good thing is that it is not limited to just Snapchat! You can also monitor their SMS, calls, and other social media apps like WhatsApp, Facebook, etc. Amazing! Right? Well, it gets even better! The app is undetectable. This means you can keep an eye on your kid's phone without them ever finding out. It is exceptionally easy to set up too!
How to Set up KidsGuard Pro Snapchat Viewer?
Step 1. Set up a valid account first, and then purchase a license to unlock all advanced Monitoring features.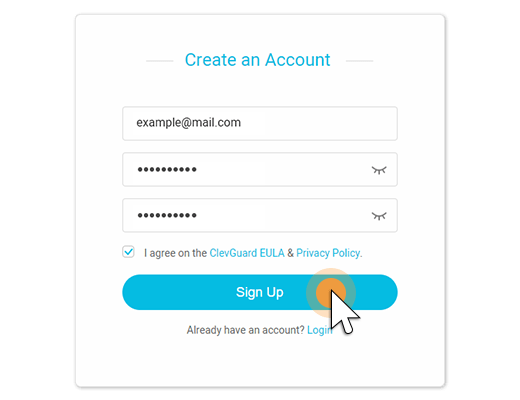 Step 2. Go to the download website page provided in the photo below to download the KidsGuard Pro on your loved one's android device. After that, you just need to follow the app instructions to finish all settings to get ready for monitoring.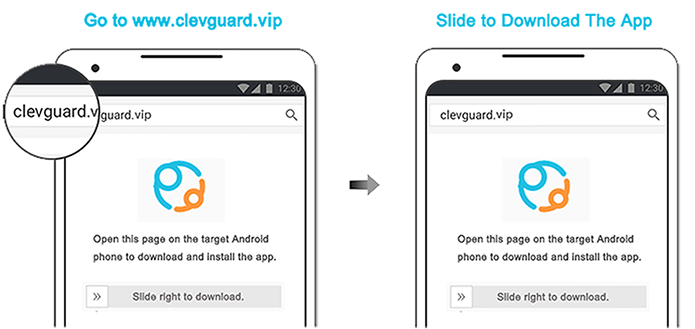 Step 3. Once the app has been set up, you can view all snapchat activities of your child or partner on the KidsGuard Pro online control panel even if they blocked you.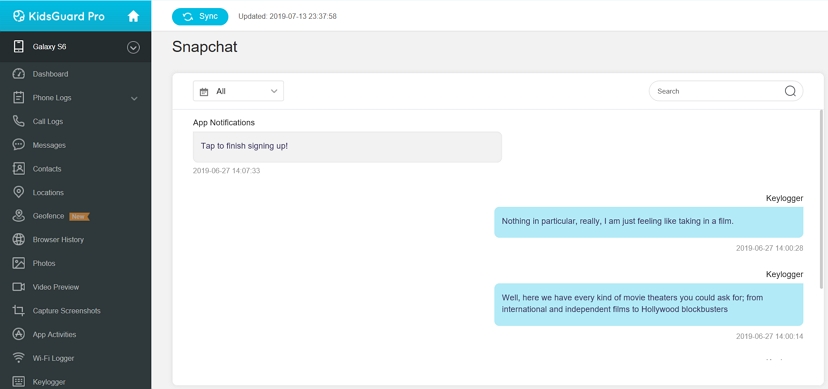 How KidsGuard Pro for Android Works to Monitor Someone's Snapchat?
The working of the KidsGuard Pro is rather simple. The app collects relevant information from the phone under surveillance and uploads it to the control panel of the app that you have access to. The control panel can log on to using a phone, laptop, or tablet.
Advantages of Using KidsGuard Pro
Check the target person's snapchat activities even if you're blocked.

Monitor all the Snapchat accounts of the target user, because the target person may have more than one account.

Monitor Snapchat without being detected by the user.

Monitor someone who isn't your Snapchat friend.

View all the text messages sent and received through the target phone using Snapchat.

The app takes screenshots of the user's Snapchat screen without their knowledge and upload them to your account's dashboard for you to view.

Data Syncs in real-time using Wi-Fi or 4G network.
Conclusion & FAQs
It can be extremely stressful when someone disappears from your Snapchat. It is even worse when you can't figure out whether they have deleted their account, unfriended you, or straight away blocked you. Following the simple steps mentioned above, you can tell if someone blocked you on snapchat. Although it is not possible to get unblocked on Snapchat still you do have a way of monitoring the activities of the person, if you are close to them. KidGuard Pro Snapchat Viewer lets you keep track of your child's or loved one's activities online with a few simple steps. It is, without a doubt, the best Snapchat monitoring app available on the market today!
Q1. How do you know if someone deleted you on Snapchat?
Click on your follower list, and check to see whether someone has disappeared from the list.

If you send someone who deleted you a snap message, it will read "Pending…" and never show delivered.
Q2. What happens when you block someone on Snapchat?
When you block someone on Snapchat, they won't be able to look at your Story or group chats. They can't send you Snaps or chats. In a word, they can get touch with you on Snapchat.
Q3. How do you know if someone unfriended you on Snapchat?
If someone unfriended you on Snapchat, you are not able to see their Snapscore, which represents the total sum of all snaps they've sent and received in the app.