There are more than millions of people who are on social media. However, when it comes to revealing their true identities, things work quite differently. Snapchat is one such social media platform where there are many users under fake names and identities.
Considering protect your children, you would, of course, want to know if they chat with a bad guy. When you fall in love with someone, you may worry about whether your partner is using Snapchat to cheat on you. Under these situations, knowing who someone is on the Snapchat friend list becomes necessary, so are you thinking about how to find out who someone is on Snapchat?
Well, there are many different ways in which you can get this information. A few effective ways to know this are given below. Besides, there is a bonus tip for you to view others' Snapchat without adding them. At the end of the article, you will also get tips to learn how to find if someone's Snapchat is online.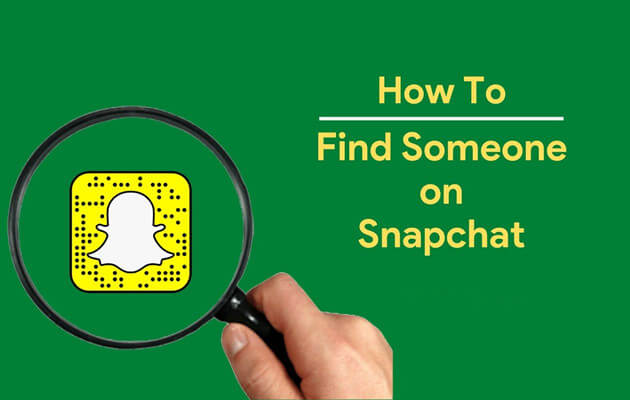 Method: How to Find Someone Who has an Account on Snapchat
If you wish to know the real name of someone on Snapchat, you can make use of this method. However, for this method to work, the person whom you are looking for on Snapchat must have their real name added to their account. Here is how you can know how to find out who someone is on Snapchat by their username using this method.
Step 1: Launch Snapchat on your device and click on your profile avatar.
Step 2: Click on "My friend" option to view your friend list.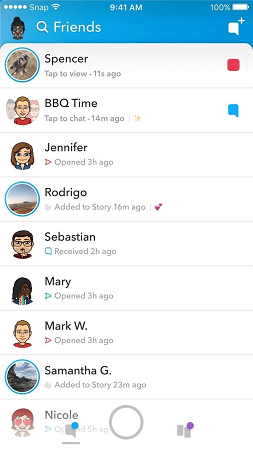 Step 3: Key in the name of the account for which you wish to know the real name of the account holder.
Step 4: Tap on the gear icon right next to the username of that account holder.
Here, you can see the real name of the Snapchat account holder. If you want to look for someone's true name on Snapchat which is on other people's Snapchat friend list, you can handle it well via an advanced monitoring app.
Bonus: How to Hack and Read Someone's Snapchat without Adding Them
For the above method described, you will need to have added the person on Snapchat to know their real name or know if they are online.
If you wish to monitor a person's Snapchat who is not added to your friend list, you can use KidsGuard Pro for it. This is a highly recommended app that comes with multiple Snapchat monitoring features like get someone's Snapchat password and read Snapchat messages, etc.
Features:

Monitor the total time spent on Snapchat on an everyday basis.

Read all the incoming and outgoing messages on Snapchat, including the deleted messages.

Check the images and videos saved from Snapchat.

Take a screenshot of the target device in real-time when they are using Snapchat.
Advantages:

Much cheaper when compared to its competitors.

Powerful Snapchat monitoring features.

Allows remote monitoring of Snapchat activities on target devices.

Makes real-time activity tracking Snapchat easy.

Comes with a multitude of other phone activity monitoring features.
It will be a great idea that clicks the free Demo to try the above amazing functions and find out more excellent features by yourself after previewing upper advantages.
How to use KidsGuard Pro to read someone's Snapchat without adding them:
Step 1: Sign up for a KidsGuard Pro account by using a valid email ID. Select a suitable plan and make the payment.The updated data is automatically synchronized in real-time on the online dashboard when the installation is complete according to Step 2.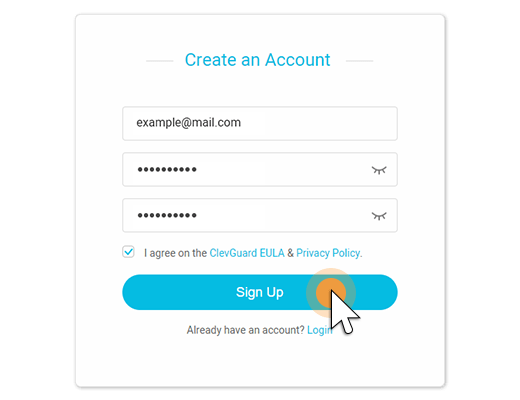 Step 2: Install KidsGuard Pro on the target device and finish the entire setup process following the guide. After finishing the installation, the app will run in the background. The whole installation process takes about five minutes.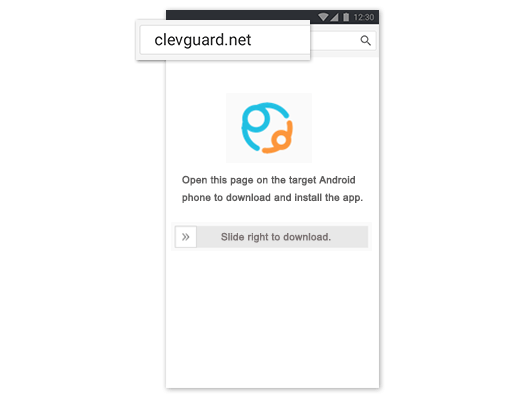 Step 3: Access the online dashboard from any device using your login ID and password to view all the activities on the target device's Snapchat.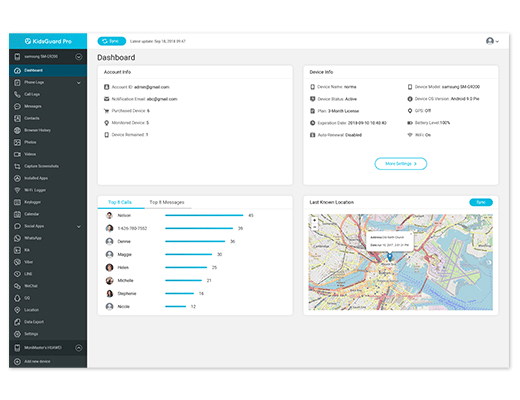 KidsGuard Pro makes the process of Snapchat monitoring a lot easier and hassle-free.You only need to get the target phone once, you can achieve one-stop monitoring needs. If you are still wandering the budget, then choose the 3-month plan is hard to beat.
Tips: How to Find Who Someone is Online on Snapchat
There are multiple ways to know if someone is online on Snapchat. One of the most effective ways to know if someone is online on Snapchat is described below.
Step 1: Launch Snapchat and swipe to go to the "Friends" page to see the list of Snapchat friends whom you have recently chatted with.
Step 2: Scroll till you find the name of the person whose online status you wish to check and click on their icon to open the chat.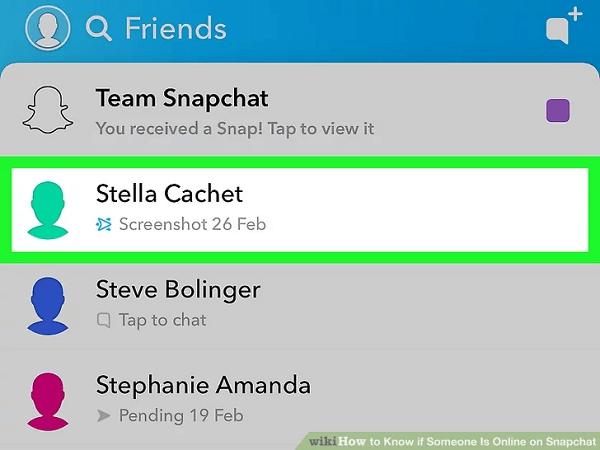 Step 3: Key in a message and send it to your friend.
Step 4: If you see a bitmoji or a smiley face icon appear on the bottom left corner of the chat screen, it means that your friend is currently online and reading your message.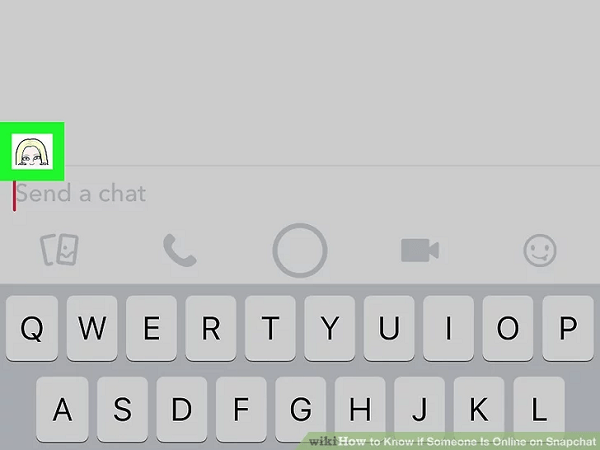 If the smiley face or bitmoji icon does not appear, it means that your friend is not online. By the way, if you want to check others' Snapchat status secretly, KidsGuard Pro is a nice try.
Summary
Are you thinking about how to find out who someone is on Snapchat without adding them? The above methods can help you out in this! If you want the most effective way in which you can know about all the activities on someone's Snapchat, it is highly recommended that you use KidsGuard Pro.