When you are blocked on Instagram account, it can be frustrating to feel like others may not want to hear what you have to say. You might wonder if this is because of something that was said or done, but often it is for no reason at all. If you're wondering how to know if someone has blocked you on Instagram, then this article is the perfect place for answers. We'll discuss what to do when you think someone has blocked you and how to find out for sure! But don't worry. In this blog post, we will not only discuss "how to Know If someone blocks you on Instagram" but also will share some handy tips.
How to Know If Someone Block You On Instagram?
There are ways to tell if someone has blocked you on Instagram without having them admit it (or just outright telling you).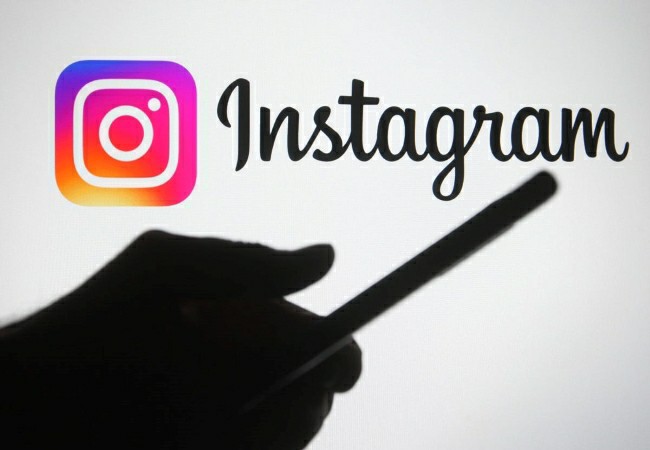 Method 1: Search Their Profile
How do you know if someone block you on insta, first of all, do a quick search for their profile. If the account appears but it is not showing any photos, then that means they have manually prevented you from seeing them and will not be able to see your posts. In this condition, you can choose private Instagram Profile viewer to see their profile. If after searching for an account, there is no account at all, this could mean either they've deleted their account or deactivated their page. So, neither party has access to each other's content anymore.
Method 2: Check Your Messages
If you have contacted that person recently, you can check your direct messages. If you can see the chat thread, it means everything is fine. In case they have blocked you, the chat conversation between you two will have disappeared.
Method 3: Search In A Browser
The link of every Instagram user is "Instagram.com/username" on any internet browser. Replace the word "username" by writing the profile name of that person, you will get into his account. If you get an error message that says "Sorry, this page isn't available," it means that you have been blocked by the user.
Method 4: Check From Another Instagram Account
Another easy way to check if someone has blocked you is to search their profile from another Instagram account or by just using your friend's phone. If you find their profile with their posts and photos, it means they had blocked your account.
How To Block Or Unblock Someone On Instagram?
Instagram is an excellent place to share moments with your friends and family, we alwayssee someone's activity on instagram. But if you find yourself the target of harassment or trolling, there are some easy ways for protection. Especially blocking someone to ensure they can't message or follow you while also seeing posts through Instagram stories. You can block someone without them even knowing about it! When you feel like unblocking them, you can unblock them from your phone.
Block Someone On Instagram
You can easily block someone on Instagram using a mobile device. To do this by the given steps.
Open the app and log in with your username or email address.
Search for the person you want to block on Instagram, or browse your followers' list until you find them and tap their name from there.
Press the three dots at the top-right corner of that user's profile page - it will pop up a menu,Choose "Block" if this is someone whose presence on social media bothers you.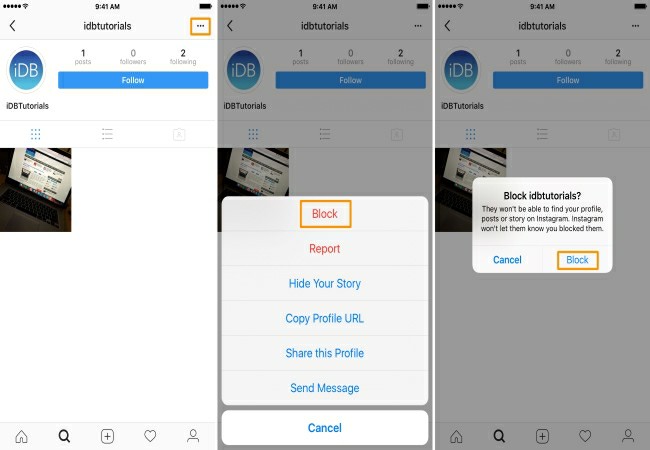 Unblock Someone On Instagram
Open the application; you'll see your profile in the far right of the bottom menu (looks like your profile picture).
Tap an icon of three lines and find "Settings" at the end of that page.Go to account settings and privacy details! Once inside those menus select "Blocked People".
This screen lists all blocked users from anywhere under "Add New" or 'People You Follow'.
Tap on the user's name you wish to unblock and tap on unblock button.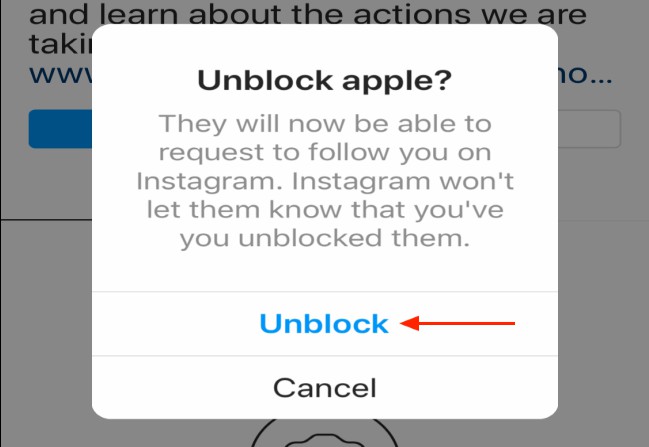 What Happens When You Block Someone On Instagram?
They won't be able to see your photos and stories.
They won't be able to comment on your posts.
They won't be able to send you a direct message.
They won't be able to follow you.
They won't be able to tag you on others' posts.
Can I See Who Block Me On Instagram?
Yes, you can see if someone has blocked your Instagram. Search for their profile and check your notification feed. If they were previously following and now they are not then they have most likely blocked you. Also, you can check their public posts. If they make comments or share posts from people who follow then you are not blocked.
Can Someone Limit You To See His/Her Instagram Post and Stories?
According to Instagram, there is no way for users to limit the visibility of their posts. The only option they currently offer is a "black or white system". It means either all followers can see your uploaded pictures or none at all. For those who want more privacy on social media platforms like Facebook and Twitter, this may come as bad news; however, according to some experts, it's not that big of an issue. You can use any of the given three tips to overcome this problem while using Instagram.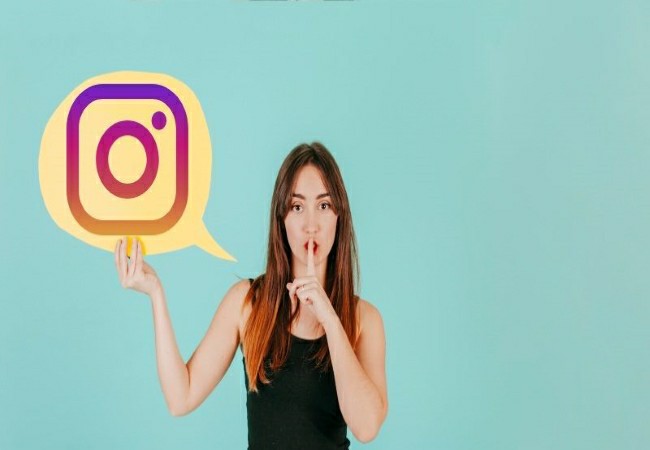 1. Hide Your Activity Status
It's easy to keep your followers from knowing when you were last active on Instagram by hiding the activity status. To do this, open up your Settings menu and select "Privacy Security". Go to "Activity Status" and switch next to "Show My Last Active". Now they'll never know when you are online.
2. Hide Your Old Posts
If you are looking for privacy and want people to stop going through old posts of yours on the app, there's an easy solution! You can archive photos instead that will be stored in Instagram but won't show up when other viewers go through their profile feed.They will still exist within the app but no one else will see them while browsing profiles.
3. Make Close Friends List
To limit your Instagram stories, you can select trusted people and make a list of your close friends. Whenever you share a story on Instagram, only your close friends will be able to see it. It is the easiest way to limit people's nasty comments and negativity.
How To Know If Someone Block You on Instagram Story?
There is no guaranteed way to know if someone has blocked you on the Instagram story feature. But there are a few ways that might work, and it all depends on the person in question. If they have an open profile then your best bet would be to send them a friend request from another account or ask their mutual friends for help - but this will only work if they're using close friends with stories enabled.
How to See Someone's Instagram Activity Even If Blocked?
If someone has blocked you on Instagram and unfortunately, there's no way of knowing what they are sharing on their Instagram if they have blocked you from viewing it and are following them. However, as a parent who wants to know their children's social media status, there are some monitor apps that can help with this problem like KidsGuard Pro for Android.
KidsGuard Pro For Android
KidsGuard Pro For Android is an innovative monitoring app on the market. It provides you with access to your targeted devices, no matter what device they are using. With a remote installation option for iOS devices, it doesn't even require physical contact of any kind once you have their iCloud credentials. It's available for Android phones or Windows tablets as well.
KidsGuard Pro For Android Features And Benefits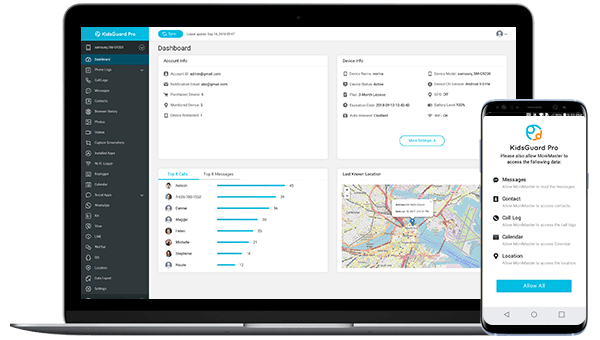 View Messages and Calls
You'll never know what someone is hiding behind those public images again thanks to this powerful software. KidsGuard pro offers you access to messages and calls history on the targeted phone. You can even read deleted or vanishing messages. For added protection and peace of mind, though, the best thing to do is take screenshots without them noticing so they won't delete anything else.
View Social Media Activities
KidsGuard Pro is a new app that makes it possible to monitor your Instagram account and all other social media apps including Facebook, What's App, and Twitter. You will be able to track messages, uploaded photos, or any other activity on the social media platform with this nifty tool!
Real-time Location Tracking
The KidsGuard Pro app allows parents real-time location tracking on their cell phone from the comfort of their home or office with just a few quick clicks. This amazing new technology will save heartache for both mom and dad by making sure that our little ones aren't anywhere they shouldn't be in an instant without even having to pick up the phone!
Conclusion
The best way to find out if someone has stopped you is to check your list of followers' You can also see who has blocked you on Instagram using a mobile phone, by using a web browser, or using another account unless people delete their accounts all the time, which makes finding a specific user difficult.
When you confirm that you have been blocked by someone on Instagram, perhaps it is difficult to get unblock by yourself. But with the invention of the latest technology, you can use KidsGuard Pro monitor to get instant information about target user's activities.