Before We Start
Do you think your girl changes a lot these days? Does she become more and more indifferent? Are you suspicious that she may betray on you? If you want to know the answer, just directly see what on earth she is recently doing instead of guessing, go straight to the tricky monitoring solution in the final.
It is a real fact that many people are smart enough to cheat their couples without any possibility of doubt with ease. It does not mean you go straight to your partner and ask her about her loyalty since it will ruin your relation. Instead, you can take the help of some behavioral signs from her routine. All these can help you to know if everything is going fine in your relationship. In this article, we'll discuss 10 signs that your girlfriend just slept with someone else.
1. She's always busy
For the last few times, you have made plans with her to move together for Dinner, Coffee, or Shopping many times. But at the last time, she is refusing you by giving any excuses. You have noticed a pattern like whenever you are making a last-minute plan, she rejects it. Generally, women are more socially active and usually do not mind going out. Do you think she is becoming more secretive and her social habits are changing? In this case, there might be chances that she is giving her time to someone else like what she usually gives to you in the past.
2. She's paying more attention to her looks
Do you find any behavioral change in your girlfriend's personality than ever? She is not focusing on your words and concentrates more on her good looks. Your girlfriend regularly comes with new attire at home that you never find in her normal behavior. She is preparing a lot, taking a bath, and wearing attractive clothes before going out of the house. Is it normal only for the reason of buying some groceries or for doing exercise activities? In this matter, she might want to impress someone else. Try to keep yourself aware of any of her suspicious activities even when she is with you.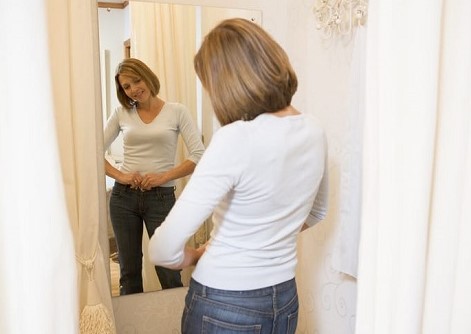 3. She goes out more than usual
Your girlfriend always needs some excuses to move out of the house. You are missing the days when you both spend time with each other for most of the day and enjoy one another's company while moving out of the home. In another way, she might want to go away from you that too all alone for hours that is nothing ever happened before. There are chances that she is always looking for options to go away from you and meet someone else. A healthy relationship is where both of you put the effort in informing each other about your whereabouts.
4. She smells different
You have found something different from how she smells the last time you get near to her. She might likes to apply another perfume now than what you generally ask her to use. Additionally, she might feel disinterested, short-tempered, or irritable after reaching home from outside. She is no more interested in talking or see you or shows some signs of resentment. So this indicates that she feels happier with someone else outside and does not want to be involved with you. There is a high possibility that your girlfriend has spent some of her quality time with someone else.
5. Her libido is down
Last night or from a few nights, you have found the lack of desire for sexual activity in your girlfriend. Not only this time, but you have seen a change in her reaction to a healthy sex life that you both had for a long time. There are many factors responsible for this. It comprises psychological, biological, and social aspects. She might tell you to like "not ready for it" or "feeling tired" every time. But, you can't ignore this, since one reason could be that your girlfriend has already fulfilled her desire with some other guy. You can try to discuss with her more about it and pay attention to her excuses.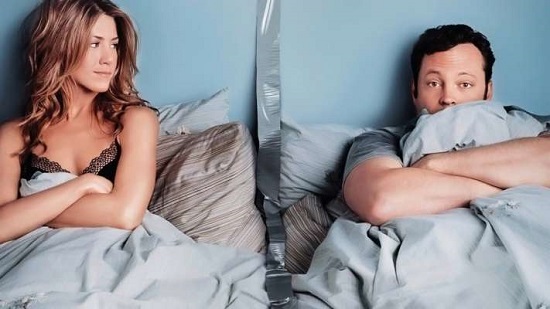 6. She's concerned with your whereabouts
Does your girlfriend always take the updates of your current location? She might keep asking when you will be back home, especially when you guys are in a live-in relationship. If you ever find this kind of unexpected behavior from your girlfriend, then yes, this is not so normal. You might doubt if she is doing all this as care for you. It indeed indicates that she might have a fear of something or could not want you to be with her at that time. Your girlfriend might also think that you are also involved in some dishonest acts like her.
7. She becomes paranoid
Whether your girlfriend is trying to be over or unrequired suspicious with you? She might be losing trust in you without any reason behind the same! She starts snapping at you irrelevantly and always finding a reason to put the blames on you. In this way, you cannot ask her, and she can cover her tracks with ease. You feel she is building a safety net and removing your attention towards her. In this case, she might be suffering from PPD or Paranoid personality disorder or slept with some other guy and do not want you to catch her. So take it seriously and find out the actual reason behind this to make everything normal than before.
8. She no longer plans for the future
Your girlfriend is no more interested in talking about the future of both of you as together. Any woman who loves a man is always ready to discuss continuing the relationship and the future aspects of a shared life. She is losing connections or romantic feelings towards you than before. A healthy relationship demands better planning to ensure good memories and times to come. If your girlfriend is not facing any health issues, you should know what else is resisting her talking about your plans.
9. She is always lying and making excuses
Do you realize any signs of dishonesty in what your girlfriend is speaking? You might find she lacks the necessary eye contact while talking to you. After coming back home, she straight moves for a shower or cleans up, and you see it as her new habit. Yes, it is an acceptable behavior these days because it can help one to be hygienic. There is something not going right if she has not a few minutes to listen up to you before taking a bath after getting into the home. Any sign of unexpected excuses or lying to you is a clear indication that she is hiding something from you. Nobody likes it; after all, you do need to cope with it.
10. She's constantly on her phone
You are looking to talk or spend some time with her when you both are free, but she is always busy with her mobile phone. Generally, most of us rely on our smartphones to be both socially and professionally active. So she might be having some innocent excuses for it that seem she is not cheating on you. However, you still need to monitor her patterns and activities while she is using the smartphone. You need to keep an eye to find out any of her unusual behavior, especially after reaching home from somewhere!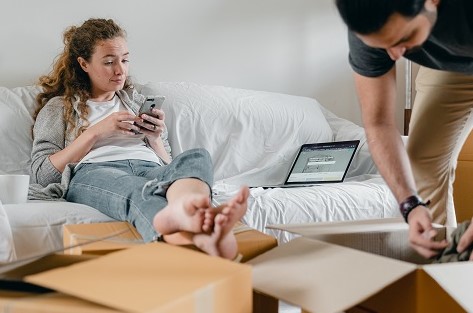 How to catch your girlfriend if she is cheating on you
You need first to understand that the medium that comes in between you and your girlfriend. It is a common thing using which she can contact another person is the mobile phone. Try to target it first by spying on her smartphone activity by using a useful phone monitoring app, like KidsGuard Pro.
You can download and install the app on the targeted device within 3-5 minutes. Its intuitive user interface can help you to create an account and activate it. That's it! Now you are free to use an online dashboard control panel to monitor her mobile device activities.
Monitoring features you can't miss
Location Tracking. It is easy to track real-time physical availability via monitoring your girlfriend's GPS or Wi-Fi location or check the history data. There is an option for you to set the geofence so that you will get the alerts whenever your girlfriend enters or exits its virtual boundary.

Phone Files Checking. You can maintain a record of almost everything regarding the targeted device. It includes tracking browser history, video thumbnails, photos, texts, call logs, and contacts. You can also export it and save such data as proof to your girlfriend about her cheat whenever you need it.

Remote Control Features. You can capture screenshots, take secret pictures, or record phone calls on your smartphone. It is possible using a remote-control function to do different stealth-mode operations.
Conclusion
There is nothing bad in keeping an eye on your girlfriend's activity if you had recently noticed any sign of unusual behavior from her side. It indicates your chances of being cheated by her. You can better do it by taking the help of technology in our hands.
A simple, convenient, yet effective option for you is to use a powerful monitoring app like KidsGuard Pro to do it secretly. After all, the main catch here about the app is that it is all invisible on your girlfriend's gadget's home screen even while in action. In this way, you can track your girlfriend's online or social activities with full convenience.
At least it can help you to clear the doubts regarding whether your girlfriend has slept with someone else or not. If everything is fine, then the love between you two will grow up more shortly. It will make your relationship even stronger!