Whether you're a parent or child psychologist, the best part about habits is that they have a remarkable ability to change. If you find yourself frustrated by the fact that your kid's habits are anything but small, below are 5 of the best free habit tracker apps for kids.
Table of Contents
What is the Habit Tracker App & Why should We Use?
The Habit Tracker app is designed to assist and motivate kids to form healthier habits. These habits can be anything that the child or parent has a goal for. It could be things like brushing your teeth more often, eating veggies every day, exercising regularly, or even taking medication when it's time to take it.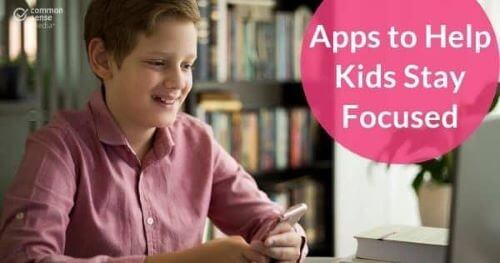 So, what's so cool about the habit tracker app? The entire goal of this app is to keep child focused on positive habits, even after the goal is reached. The app is free, easy to use, and takes mere minutes to use once downloaded.
Plus, it gives your child something tangible to work towards. There are unlimited free habit tracker apps in the market but you need to focus on the best one.
Related read: 5 Best Sleep Tracking Apps for Android in 2021.
KidsGuard-The Best Parental Control Tool Helps Children Build Good Habits
If you are searching for the best habit tracker app for android then our recommendation is KidsGuard. There are many apps available online but KidsGuard is the most beneficial and trust worthy.
5 features of  KidsGuard
App block.

The app block, in KidGuard's case, is a new feature that blocks all apps from Google Play and Apple App store on the child's device. With this feature, parents can restrict the types of apps available in the child's device.

Web Block.

KidsGuard's web browser extension blocks all the harmful online sites on the internet. The parental control software prevents children from surfing on Facebook, Twitter, and other websites that can cause damage to their mental health.

Related read: How to Block Porn Sites to Protect your Children[Solved!].

Activity Report.

KidsGuard allows parents to track their children's activities on their phones. In KidsGuard, the activity report can be set as a weekly, monthly, or weekly report, depending on the user.

Real Time GPS.

The tracking system helps the parents to know where their kids are at any time of the day. The real time GPS feature uses GPS on the phone, and it provides the locations of the child in real time. This feature is useful for parents that want to keep track of their kids in their absence.

Lock Screen.

KidsGuard comes with a lock screen feature. With this feature, parents can spy and control phones remotely. The parents can lock the child's screen, monitor apps the kid uses, and much more.
All of these features allow parents to control what and where the kid can be for a set period of time. It can be used to protect kids from technology apps that are not age appropriate.
How to Build Good Habits for Kids by KidsGuard
With so many features in KidsGuard, how do you use it? The next three steps will be described.
Step 1. Install KidsGuard App on Parents Devices. 
Click the button below to download KidsGuard to your phone and use a valid email address to register an account.
Step 2. Log into Account on Parents' Phones. 
Once you have logged into your account, click on the "Bind Now" button, copy the URL from the setup instructions and send it to your children's mobile phones. Or scan the QR code with your child's mobile phone.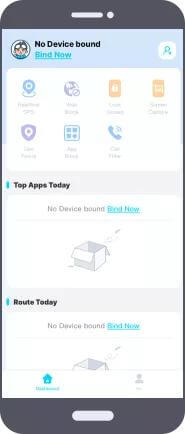 Step 3. Download KidsGuard Jr on Kids Devices. 
Open Url in your child's phone or scanning the code. Then download KidsGuard Jr on his/her phone.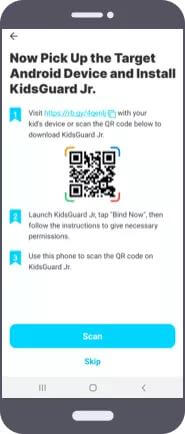 Step 4. Start to Set up Restriction for Specific App. 
Once installed, you can connect your device and manage your account from the KidsGuard Dashboard and you can create restrictions for several apps, including blocking the user from viewing apps.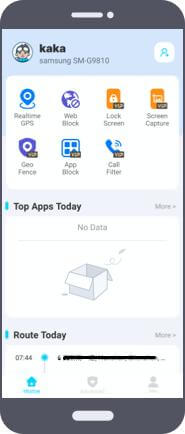 Other 5 Best Free Habit Tracker Apps
Loop(iOS/Android)

Loop app is designed to help parents improve their kids'daily habits by helping them meet the daily needs. There are hundreds of habits that you can make their daily routines, and those habits will help them to stay in the healthy habits.

Pros:
It is easy to use and more straightforward as compared to others due to its flexibility and easy GUI.
Helpful tips are provided in this app that are more beneficial for kids.
Cons:
The app cannot be used in offline mode and you always required an internet connection to work on this app and get updates and alerts.
Way of Life(iOS/Android)
It is a free habit tracker app which offers useful tips on how to improve your daily habits. The app offers productivity and activity data, and it can be used to encourage your kids to adopt healthy habits.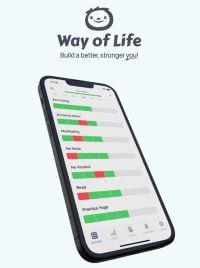 Pros:
The daily activities are separated into essential activities, effective activities, relaxing activities, and chores.
You can create custom daily routine for your kids by using this Android-based app.
Cons:
The child can't be blocked easily by surfing more internet and prohibited sites.
Habitica(iOS/Android)
The habitica app was created for parents. They can use this app to make their kids' daily habits. Every habit is good for a kid. They can make good habits daily, and the bad habits will always be found out soon.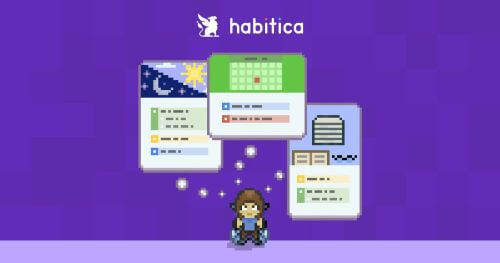 Pros:
Daily training is provided to the parents for taking better care of kids.
Customizable layout is given which can be easily used and tasks can easily be performed.
Cons:
There is a limit for the maximum size of the actions in this application.
Done(iOS/Android)
This app uses cute photos and the parent's faces as the chat log. Parents can use this app to have a parent-child conversation, and this makes the children healthier.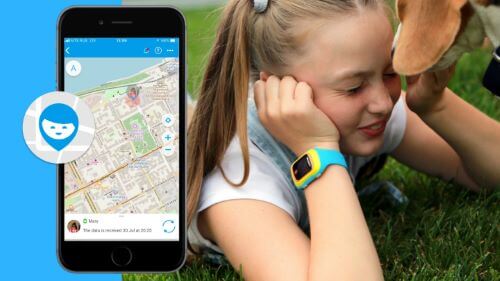 Pros:
Build-in timer for the daily activities are provided with full-time response.
Auto responders and sleep training are provided in this app
Cons:
The app's functionality is pretty weak as compared to other app.
SnapHabit(iOS/Android)
It has a chat interface where the parents and kids can chat with each other. The kids can see their daily activities and the parents can get notified when they need to take care of their kids.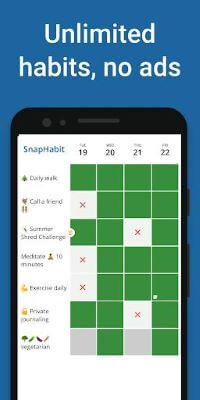 Pros:
Set the times for their kids' bedtime so the kids can work with a perfect time table.
Notifications on the time they need to take care of their kids.
Cons:
No GPS in the app is the major difference as GPS is essential for tracking location.
These are five free apps that can help you build good habits and routines in your daily life. Choose one and try it now!
FAQs about Habit Tracker App
Q1. Is there a free habit tracker app?
Yes. Since many healthy lifestyle programs involve daily planning and tracking, we included a free habit tracking app in the list above. A number of these apps are free, and a few charge only for the premium version.
Q2. How much is the habit tracker app?
Habit tracker apps costs differently due to their different features and bias functionality. The habit tracker cost usually ranges from $0.99 to $29.99.
Q3. Is HabitBull app free?
Yes. And it is great for you to save your healthy activities and sets a calorie budget for each day. This app also allows you to track your daily and weekly milestones, as well as set goals and be reminded of your progress.
Q4. What is the best app for habit tracking for Android?
There are some that work well on both phones and tablets, and some that work better on phones only. There is not one free app that covers all the features of all the apps we reviewed. So, choose the app that works best for your lifestyle and family.
Q5. Is Fabolous a good app?
Fabolous is a great app for tracking different activities and location of kids for their safety and health. It not only gives the parents an extra care to keep an eye on their activities but also gives updates to keep them healthy.
Conclusion
Habits are like moving on autopilot and they help us to make our lives comfortable and happy. In this article, you can find 5 free habit tracking apps that will help you to make your life easier.
Plus, KidsGuard as the most useful and best rated app for kids tracking of activity.