In this modern day and age where the popularity of parental control apps is at its peak, a parental control router comes with its own perks and advantages. These routers are equipped with special features like time scheduling, VPN blocking, website content filtering and even blocking a certain type of internet traffic. The problem is, there are lots of similar products available and it's hard to decide which the best parental control router is. So in this article, you will find our hand-picked list below. This will save you a lot of time looking around.
1. Asus AC3100
Asus AC3100 is by far the best parental control router in this list. It comes with a dual-band function and due to that, it offers excellent speed, unlike any routers we have seen. The maximum speed is 2.1 Gbps. There are 4 huge antennas that cover over 5,000 square feet area. It comes with a special AiProtection feature which basically takes care of all parental controls. You can choose pre-set options and eventually filter certain content that you find inappropriate.
The router comes with a 1.4 GHz processor making the device capable of superfast data transfer.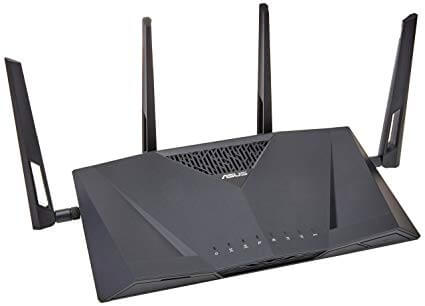 Likes
We liked the coverage of the product, available due to its 4 antennas. It covers more than 5,000 square feet.

Like all the routers should be, it is fast.

Finally, you can connect almost any device, very easily.
Dislikes
Although it is excellent we couldn't help but notice its price. It's just too much.

Antennas are a bit too tall; so, the risk of damaging them is greater.
Buy
The device comes at $279.99 on Amazon.
2. Linksys AC1750
There are lots of parental control routers available but Linksys AC1750 is probably one of the best wireless router with parental controls available at a fairly lower price. It is also a dual-band router that comes with a speed of 1.7 Gbps. The area of coverage is pretty decent and if you turn on the Wi-Fi, you will get to use both Android and iOS devices.
You can also shift your focus on a specific network but you have to control it manually and of course, it has the parental control features that can block a certain type of content.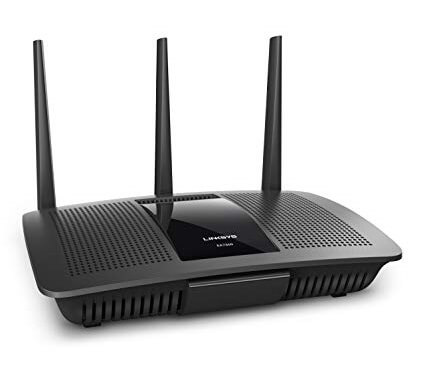 Likes
The setup is very simple.

It can be managed remotely or manually.

2 USB ports are available.

It provides good performance and has a few cloud-based features.
Dislikes
The cloud management feature raises the bar for router management but this router does not excel at that part.

There are lots of places open for improvement.

The price is high.
Buy
Available at $96 on Amazon.
3. Netgear Nighthawk AC1900
Netgear Nighthawk AC1900 is also one of the best Wi-Fi router with parental controls that comes with dual-band and provides a speed of 1.3 Gbps. It has another very important feature called dynamic quality if you need any service or QoS, you will be able to change the priority of any network to improve performance.
This router also supports Amazon Alexa and Google Assistant.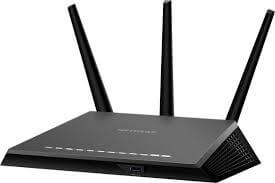 Likes
This router has a sleek and solid design.

A front-mounted USB port is available.

Overall performance is jaw-dropping.
Dislikes
The coverage area is not large enough.

There are other routers that support easier setup and installation.

The price is a bit too high.
Buy
Available at $149.99 on Amazon.
4. Router Limits Mini
Router Limits Mini a great compact router with advanced parental controls that comes within your budget. It is a small router that also has the connectivity feature, you can even connect it with the router that you are already using.
Most importantly this router will give the leash to control on everything that your kid observes during their internet usage.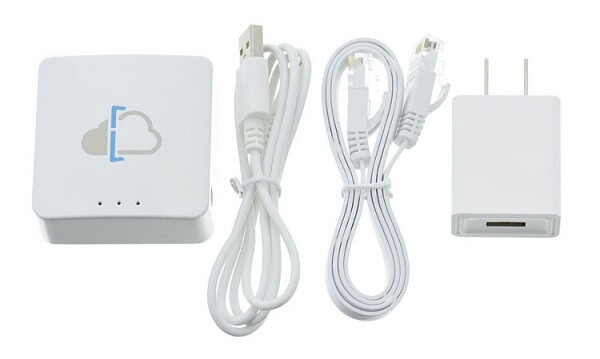 Likes
This device supports any device that is wired or even wireless.

The setup and installation both are extremely easy.

Device control and network customization are available.

There are lots of other parental control features like turning on the safe search blocking the inappropriate content from getting viewed.
Dislikes
The device does not work itself, you will need another router and this device will add the parental control features. So, for a device that needs supports the price is a bit too much.
Buy
Available at $80 on Amazon.
5. Circle with Disney
Circle with Disney is not your typical router! You can even use it if you already have a router just to employ the parental control features. This is a very small and compact router than can be powered very easily and it will get control over your network.
The route connected will allow you to use the app via your Android or iOS device. You will be able to use that app to set time limits and even block inappropriate contents over the internet.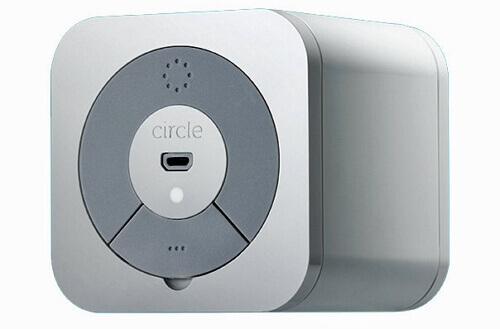 Likes
It is a very sturdy device and the design is quite diverse.

Although the setup takes time the device is easy to use.

The customer service is excellent.
Dislikes
The setup is very difficult and time-consuming.

You won't be able to monitor Social media contents.

Disney ads can pop-up anywhere at any moment.
Buy
Available at $35.99 on Amazon.
6. Netgear R7000P Nighthawk AC2300
Netgear R7000P Nighthawk AC2300 comes with dual-band and that means you will get excellent speed with the device, close to 1.6 Gbps. The router is also capable of minimizing the bandwidth and it is possible due to the fact that this router supports MU-MIMO.
As mentioned, this device is a bit different. It can be connected to a storage drive and you can easily transfer contents or you can use its built-in feature to download the Disney Circle app and employ the parental control features.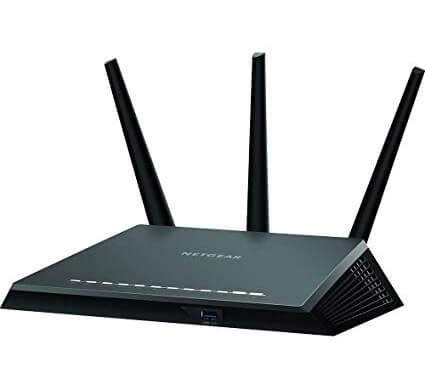 Likes
The performance of this device is excellent.

This router is easy to configure, you won't have any difficulty.

A few custom firmware are also available.

USB 3.0 and USB 2.0 also available.
Dislikes
You won't be able to block non-HTTP sites.

It is not suitable for small apartments or dorms, there are better routers available at same price.
Buy
Available at $188 on Amazon.
7. Symantec Norton Core
If your main concern during internet surfing is security then Symantec Norton Core is the great router for you. It is a Wi-Fi router with parental controls time limits. The router comes in a very different shape than usual. Instead of the box shape with pointy antennas, this comes in a globe form that oozes wireless network all over your home.
Unfortunately, the coverage area is smaller than usual, if the globe shape is the reason for it, we are not sure but within its small range, it works pretty well.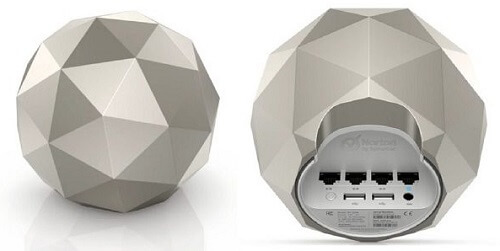 Likes
Absolutely stunning design.

The security features are extremely good and effective.
Dislikes
The range is not so good, probably because of its shape.

The price is high and you even have to pay extra for a subscription.
Buy
Available at $198 on Amazon.
8. Buffalo AirStation Router
This is also another good router with good coverage but the performance is not close to the previous ones. Capable of only 400 Mbps speed, this router is capable of blocking unauthorized content according to users will.
Buffalo AirStation Router is easy to install and configure but the coverage is only 15 feet.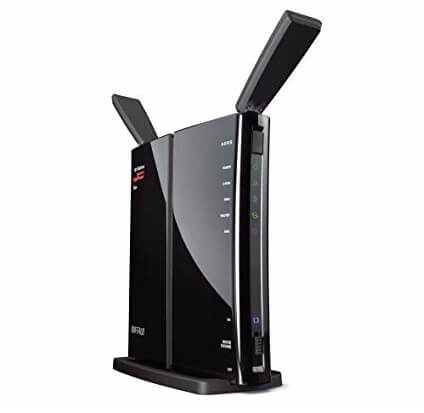 Likes
There is a mode called 300Mbps.

A USB port is available.

A secured browser-based remote access is available.
Dislikes
The range is poor.

The antenna is adjustable but very fragile.

Not even a single guest network is available.
Buy
Available at $109 on Amazon.
Summary
There are lots of routers available on the internet, every manufacturing company has at least 3 to 4 flagship products and the next one is better than the last with different and more modified features. So, you need to stay updated about these features but for 2020 you can be sure that these are the best routers with parental control. The price is probably a bit high for your preferences but they are worth it.
Tip: How to Use Parental Controls on Cell Phone
Parental control on cell phones are quite different compared to router parental controls, it is done mostly through the 3rd party apps. Generally speaking, the procedure is to install the app on the target device and then the device could be monitored and protected from a different cell phone via the app.
KidsGuard Pro is one of the best apps that come with parental control support. It can not only track the location of your kid's device but also monitor the device itself, internet usage and browsing history monitoring are also included. Other features include: text and call monitoring, social media app tracking, screenshots, keystroke recording and much more.
If you are interested in it, try the free demo now!