Question: Why do parents need parenting classes?
Raising kids all alone is a hard job. From taking care of their physical needs to developing their personality, parents' efforts a lot.
The foremost job of parenting classes is to provide support and learning material to enable parents as competent parents. They teach how to guide kids to be a friendly and fun person.
That's why most parents prefer parenting classes. In today's blog post, we will be discussing the 5 Best Online Parenting Classes in 2021.
The 5 Best Online Parenting Classes for Every Phase
Here is the list of the 5 best online parenting classes for every phase. We have compiled this list after thorough research about the effective methodology offered by these parenting classes.
1. Megan Leahy Parent Coach
Why we chose it
Megan Leahy Parent Coach is my top parenting coach on this list. Let me tell you the reasons.
There are several reasons to enlist her on top. The foremost reason is that she sets family meetings and provides you the power to struggle with your kids. She enhances your connection with children.
Not only that she is a certified coach who is writing for "the Washington posts". Besides she has written multiple columns for the national newspaper. She is popular among parents for her intelligence, effective strategy, and wonderful guidance.
Her online course "From Conflict to Cooperation: Understanding and Preventing Power Struggles" is composed of four modules. Through these modules, she helps you to pass through tough situations with your kids.
Her classes are suitable for caretakers, spouses, and partners. Learning material is provided. Live videos are shared in Facebook groups. You can ask questions, share tips and take support of other parents enrolled in the course.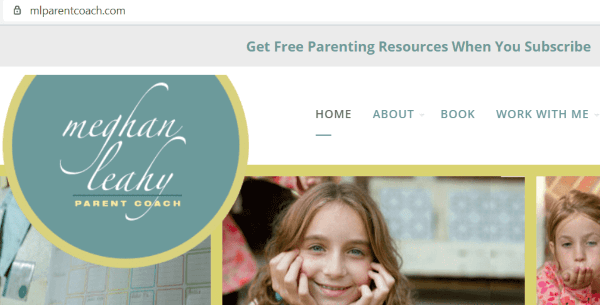 Pros
Easily accessible
Provide learning material
Arrange family meetings
Provide additional support through Facebook groups
Provide one on one coaching with parents
Cons
A bit costly as compared to other options
2. The Science of Parenting
Why we chose it
This course is based on scientific research and analysis that lets parents decide the best for their kids. It enables you with analytic skills to make decisions confidently.
This course is free of the cost offered at the University of California San Diego.
Course specialties:
If it's hard for you to decide the best things for your kids, then the science of parenting online course will help you out. Choosing one toy or a suitable dress for your kid out of thousand available options is a hard job.
Through this course, taking the best decision for your kids will become easier.
It is based on five weekly syllabus tackles big issues regarding parenting. It arms you with techniques of homeschooling, breastfeeding, and vaccinations, etc. It's not just a myth but they shed light on these mighty topics through scientific research and practices.
They are not only providing the bookish material but they teach the practical applications of the learned lessons in your daily life.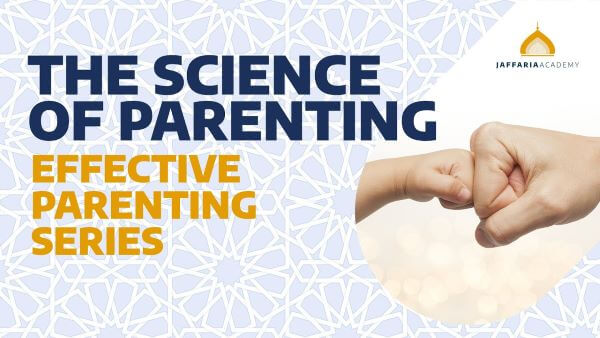 Pros
This course is offered through the University of California San Diego
Teach you the effective practical application of learned knowledge to your family life
It gives you valuable research and analytic skills.
Cons
Lacks live sessions and community support
Limited topics are provided
3. Peace At Home Parenting Solutions
Why we choose it
Peach-at-home parenting solutions provided relief to the stressed parents through their good research and practical solutions. They make your family relationship strong by helping you to eliminate the negative behavior. Above all, it's free of cost!
Course description:
This course is based on short video sessions that are easy to manage for everyone. It offers live sessions as well recorded videos. In live sessions, you can ask questions and get an answer at the spot.
While the recorded videos can be viewed at any time in the comfort of your home. Also, there are no chances of missing an important point as you can repeat the video or pause it.
The peace parenting solution has certified mental health professionals, social workers, psychologists, and educators. They teach you the valuable topics such as:
Parents wellness
Routine chores
Sleeping schedule
Stress management etc.
This might not be a detailed analysis but it offers the most valuable advice at no cost. As it is not a long session so it will not waste much of your time.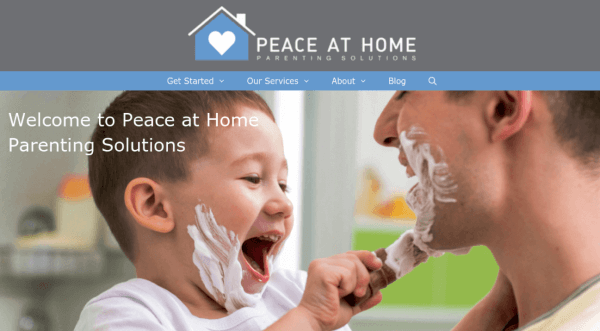 Pros
Free of cost
Available in both English and Spanish
Provide online as well as recorded classes
Free support from Peace Community
Cons
It is mostly based on audio lessons
Basic parenting information is not provided
Related Read: [Parents Should Know] How to Keep Your Kids' MTV Watching Safe?
4. Crossroads of Parenting and Divorce by Active Parenting
Why we chose it
If you are looking for Co-parenting classes online, your search stops here. This course is ideal for divorced or separated parents. They provide with skills to stay child-focused and develop a positive co-parenting relationship.
Course specialties:
This online seminar is designed to help you reduce anger and stress. It will make you aware of your harmful actions that can destroy your kids' mental health. It helps your child to love both parents, develop communication skills, and to recover yourself.
This online seminar is based on 4-6 hours. You can watch the video whenever it is easy for you. During the three-week registration period, you can watch the entire previous lesson for better understanding.
Further, it provides you with a printable certificate upon successful completion. It is based on videos, activities, skill development, and much more discussion. It provides vital information through examples and exercises that help you to retain what you have learned.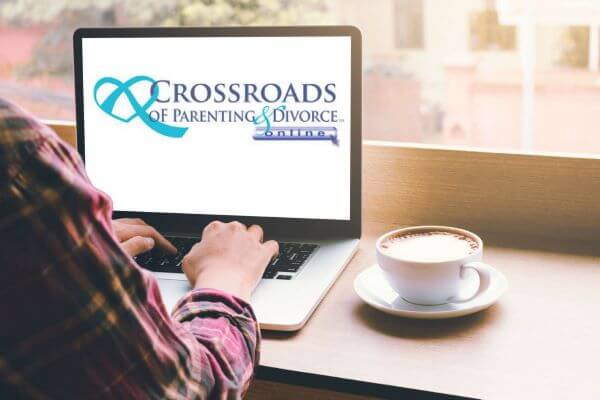 Pros
Best for co-parenting
Short and easily manageable course
Provide certificate
Provide you support of other parents as well
Cons
The course content is available for a limited time
5. Positive Parenting Solutions
Why we chose it
Positive parenting solutions help you analyze the thinking mechanism of your kids, the way they behave and act.
With the help of effective strategies, you will be able to build a peaceful give and take relationship.
Course specialties:
This course is based on 7 steps that help you in power management. Sometimes kids feel powerless and they show anger. To eliminate the anger and make peace with your kids, this course is handy.
The lessons start with child psychology and misbehavior, move through routines, consequences, and backtalk. It ends with a plan for increasing harmony in your family.
It promises to not only help you through your current struggles with your kids but also to set you up for continued success in the future. The other benefit of this program is that the lessons are customizable at a low price.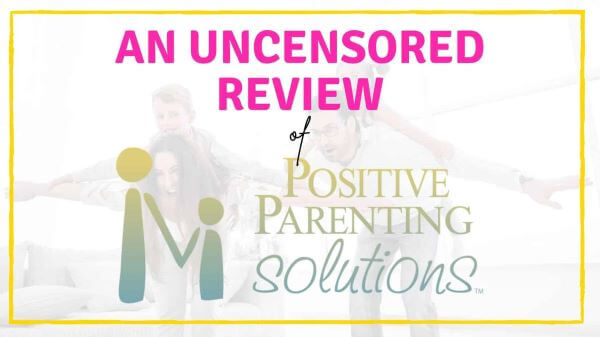 Pros
Customizable lesson plans
Help you to learn your kids' psychology
Enable power management
Cons
Includes additional charges besides basic price
[Important] Parenting Tips in kids' phone usage
Most parents are worried about their kid's phone usage. If your kid is also using the phone in an unhealthy way, then you also need some extra care about your kid's safety.
Sometimes kids get to indulge in useless activities on their phones and waste their precious time by using social media applications or playing games.
In most severe cases kids get to indulge in wrong activities such as becoming friends with the wrong people or surfing adult content. In such cases, you need to guide them and help them to curb their negative behavior.
You can do so by teaching your kids the side effects of the overuse of mobile phones. You can train your kid to sleep on time and does their homework on time. Also, you can install a third-party application to watch over your kids' phones.
KidsGuard parental control app can help you to manage your kids' phone. By limiting their screen time, you can easily prevent your kids from wasting too much time on their phones. Once the time reaches its limit, their phone will be blocked.
KidsGuard also can help you block unhealthy websites and apps on your kids' phones. They will no longer access unhealthy applications and websites.
How to Set up KidsGuard parental control app?
Step 1.
Click button below to download KidsGuard from Google Play Store or App Store and sign up an account.
Step 2.
Open KidsGuard and click
Bind Now
button, copy the Url in the setup guide and send it to kid's device.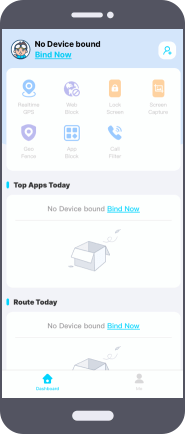 Step 3.
Open the Url in kids' phone to download and install KidsGuard Jr. After installation and setting, you can start to manager kids' device on your own phone.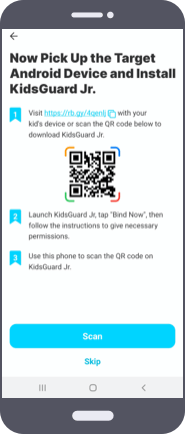 FAQS about Parenting Classes
Q1. What Are Online Parenting Classes?
Online parenting classes are extra support for parents. They train parents how to do the upbringing of kids and build a strong familiar relationship with their kids.
They educate parents on how to take care of their babies, toddlers, and teens. it provides advice, strategies, and tools for parents to share ideas and concerns with their kids.
Q2. When should you start parenting classes?
Once the baby is born, the new mom and dad need support and guidance. According to experts, the best time to take parenting classes is around month 6 or 7 of your pregnancy.
Q3. How much do parenting classes cost?
The price range depends on the duration of classes and the material they provide you. Some classes have limited access to videos and materials while others have free access.
Some online classes offer comprehensive programs with personal coaching. So it can cost more than $350.
Q4. Are parenting classes worth it?
Parenting classes enable you with skills and strategies. It enhances your confidence and makes your journey beautiful. Further, it helps you resolve your issues with your kids. You start better understanding your child's psychology.
Q5. What Are the Advantages of Taking Parenting Classes?
Parenting classes have countless advantages. The foremost advantage is that it makes you understand how your kids' brain is working and why they behave in a certain way. Through parenting classes, kids start loving their parents.
Final Verdict
Online parenting classes are the relief zone for all those caring parents. If you are struggling with stress management, family issues and want your kids to love you, then trying out any of the above-mentioned online classes will ease your job.
A lot of options are available. Some are highly paid courses while others are free online parenting classes with certificates. You can decide the best for your kids according to your preferences and budget.