Question: What is Fortnite?
Fortnite Battle Royale is one of the most popular games in the world. This free-to-play game is essentially a massive online fight between 100 players all of whom land on an island with nothing and fight for better equipment and weapons to become the last person standing.
The popularity of the game Fortnite is soaring, and while the young generation loves the game, parents are concerned with its safety.
Is Fortnite good for kids? They are in search of games that are deemed appropriate for their child to play.
This blog will look at the Fortnite game rating and its safety; whether it is safe to use or not.
What is the Fortnite Rated?
The rating system of the game is a system for evaluating its suitability for different age groups and is often used by parents and schools to determine whether the game is appropriate for the player.
The Fortnite rating can range from 4 years old to 18 years old. This rating is very important because it tells you what type of players can play this game.
It also lets you know about the content in the game, such as violence, language, or suggestive themes that are not suitable for all ages.
Related Read: Top 10 Roblox Games for Kids in 2022
Is Fortnite Violent for Your Child?
Just because Fortnite Battle Royale includes violence doesn't make it a violent game. It's more cartoonish than bloody.
The gameplay is essential aimed at being the last one standing and you'll constantly shoot other players. However, there won't be any real consequences to this, aside from not winning the Battle Royale.
You can also fulfill a less violent gaming experience you'd find in Party Royale by simply logging into the game mode which is gun-free.
Although introduced back in May 2020 initially in response to the coronavirus pandemic, this section of Fortnite Battle Royale is ideal for those after more of a social experience. One way it's less violent is that defeated enemies simply vanish instead of becoming gory leftovers.
Party Royale was introduced as a character versus environment scenario for those who don't want to play with other people in match-ups where the object is to outlast your opponents by eliminating them from the game.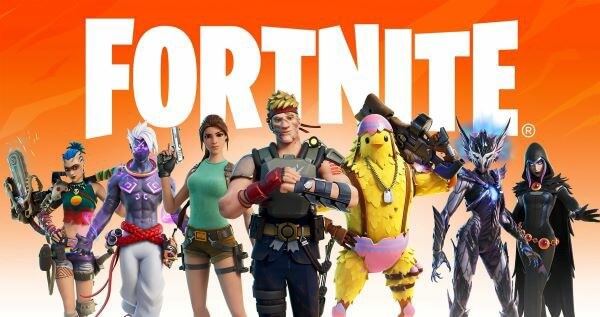 Should kids be playing Fortnite?
The question of whether or not it's okay for kids to play "Fortnite" has always been a hot topic of debate among parents but we can understand why some parents might be worried by what sounds like a pretty gory game so early on.
Continuing its explosive popularity, Fortnite has garnered the attention of parents and concerned adults across the world. The cartoonish, bloodless style of battle has made it perceived as less problematic than other popular shooter games.
However, like most online environments there is no form of moderation to what comes through in in-game chats.
If you have younger players on your radar you may need to exercise some caution with this game until they are a bit older and maturing themselves. Nevertheless, it can be another alternative to violent first-person shooters!
How Young is Too Young to Let Your Child Play "Fortnite"?
How young is too young to let your kid play "Fortnite"? A lot of parents have been asking this question recently.
Assuming they're okay with their kid participating in a third-person shooter game where you can pick up weapons and it's played by more than 200 million people globally, not all of them, of course, of school age.
While some parents may deem "Fortnite" a menace, we need to remember that there are always varying levels of maturity - even in children at school.
Fortnite game rating is E10+, which means it is appropriate for ages 10 and up. However, the rating system does not take into account parents' responsibilities when it comes to children and gaming.
Too younger kids should not be allowed to play any video games because they can't differentiate between what's real and what's not.
What do parents need to know?
One of the most important things you can do when it comes down to looking after your child is to keep them away from any perilous game.
What's so bad about it? Lots of things really, but first and foremost it's the phenomenon known as "gaming addiction." A person who engages in gaming excessively is said to be addicted to gaming.
Such a person will typically play for long periods, neglect other daily responsibilities, and become withdrawn from family and friends. Kids get sucked into addiction all too quickly.
Fortnite is social and competitive. If a player so desires, he or she can play with their friends online and form teams. This means that kids often fear missing out if they know their friends are playing without them.
The rounds vary in length depending on the type that is being played, but most take around 20 minutes. And even though each match seldom ends with the winning team, it's easy to feel like each round is a near miss. That can make this game an addictive experience for those prone to addiction.
One of the negative aspects of Fortnite that scare parents is that there are no parental controls for this game. And most importantly, there is no restriction on who can send requests to connect with your child for chat, which could lead to cyberbullying or other grooming behaviors.
Fortnite is an online game that is rated as "Teen" by the ESRB. The game does not have any parental controls, so it can only be played with a parent's permission.
But it has some kind of privacy settings like Fortnite systems are set up to ensure that players over the age of thirteen can't chat or create private chats with other users who are under that age.
And there is a "parent control for in-game purchases" setting on some consoles which will require you to enter a PIN before making any in-game purchases while playing on the console.
Our advice
Parents want to be on top of their kids' online activities so they can ensure their well-being. KidsGuard is a convenient application for parents and kids to ensure their safety.
Install KidsGuard to ensure the safety of your children's online activities, and to help you shape the online environment that is suitable for them.
KidsGuard uses its safety shield features to track the real-time location of your child. If you've ever worried about what your kids might be exposed to online, it can also help monitor your child's physical activity by letting you know their real time location.
KidsGuard is an amazing tool that gives parents unprecedented control over their kids' online activity to prevent them from any inappropriate content. The best part is, it doesn't just help you to keep tabs - it lets you to block apps and websites right out of the gate so no one can access them again.
Using steps of KidsGuard

Step 1.

Press button below to download KidsGuard from Google Play Store or App Store. And then sign up an account.
Step 2.
Login to your account, go to dashboard and click on
Bind Now
, follow the instruction and send the Url to kid's device.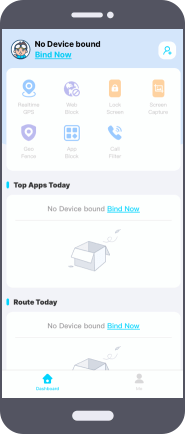 Step 3.
Open the url in a browser of kid's Android phone to install KidsGuard Jr. After setting, you can start to manage kid's phone on your own device, such as app/website blocking, call filter,etc.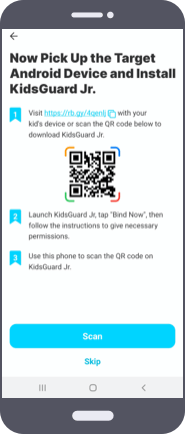 Final Words
Fortnite is one of the most popular video games in the world with over 200 million players worldwide and counting.
The majority of these players under age 18, and some even younger than 13 years old. To make matters worse, Fortnite does not have any parental controls to restrict.
To ensure the online activities of your kids are kept safe, install KidsGuard which allows parents to keep a close eye on their child's screen time and efficiently protect their wellbeing on a single dashboard.