Question:
How to block pop-up ads?
Have you ever been annoyed by pop-up ads? Then you are not alone, since it is faced by every internet user most of the time. More than annoying, there are risks when your children are exposed to adult pop up ads during their screen time.
Fortunately, a pop up blocker safari is available to block the pop-ups, therefore you can enjoy hassle-free web browsing.
If you are looking for the best pop-up blocker, continue to read this article.
What is an Ad Blocker?
Ad blocker is the software program that helps block the internet ads for your website, PC game and mobile game. Ad blocker provides the best user-friendly experience while accessing the web page by blocking the ads. The Google chrome pop up blocker has more features by allowing the non-intrusive ads to be displayed.
Moreover, it also filters the content by stopping the obscene content to be viewed by your children. And it has both free and premium versions to choose from based on your needs.
NOTE:
If you don't want to use ad blocker, you can try KidsGuard, which is an useful parental control app to block ads. You can also filter calls, track kids and capture kids' devices screen. It will be introduced in Part 3. Don't miss it!
You can also click the buttom to know more about it.
5 Best Pop up Blocker for Chrome
| | Rating | Price |
| --- | --- | --- |
| AdBlocker Ultimate | 4.8 | Free (for browser), $2.50/monthly (for Windows) |
| AdGuard | 4.6 | Free |
| AdBlock | 4.5 | Free |
| Adblock Plus | 4.5 | Free |
| uBlock | 4 | Free |
AdBlock is one of the best ad blockers with more than 60 million users. With the help of AdBlock, you can block ads and pop-ups on Facebook, Youtube and several websites. This Adblocker provides chrome extension and is extensively used by global users with 350 million downloads.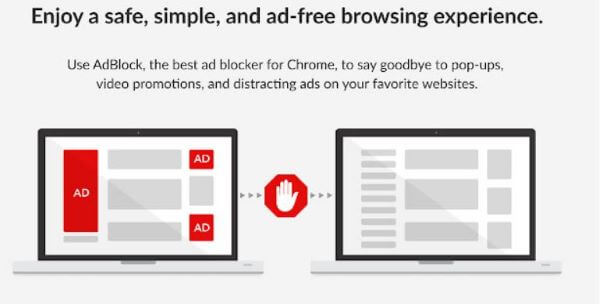 Price: Free
Rating: 4.5
Supported Devices: Available for all major desktop browsers such as Chrome, Opera, Firefox, Safari, Edge and mobile devices.
Features:
1. Adblock helps you to block third-party trackers and ensures your privacy.
2. Adblock helps you to remove the video ads, pop-ups, banners on various online platforms.
3. Moreover, it helps you to block the ads with scams, malicious ads and allows you to enjoy the customized screen options.
Cons:
Some websites check for these blockers and restrict you to proceed with their website. And the AdBlocker fail to work under some websites.
This AdBlocker may block some of the critical info in the web page by impacting the functionality.
AdBlock plus helps to block the ads with harmful downloads by allowing the legitimate ads that help the website to earn revenue. The AdBlock plus is developed by open-source code, and it can be customized with additional features if required.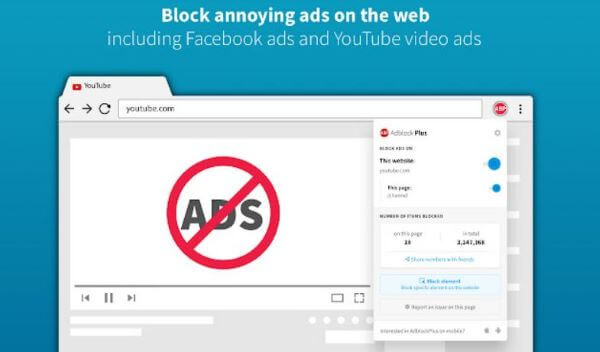 Price: Free
Rating: 4.5
Supported Devices: Available for all major desktop browsers such as Chrome, Firefox, Safari, Edge and mobile devices.
Features:
1. AdBlock plus helps to block the banners and increase your browsing speed.
2. For a hassle-free online session, this pop-up blocker help prevents offensive ads and pop-ups to be displayed.
3. This pop-up blocker provides the option to customize the display features for your websites.
Cons:
AdBlock plus consider some of the ads are safe and they do not try to block them.
It also allows some of the ads by default by whitelisting them and you can wish to opt them out by not viewing.
AdGuard provides desktop and mobile options to block the ads while online surfing. And it has customizable options to block the ads and provides parental control to restrict the obscene content. It helps you to effectively filter the ads in the default iOS browser.

Price: Free
Rating: 4.5
Supported Devices: Available on pc and mobile that has OS such as Windows, Mac, Android, iOS.
Features:
1. AdGuard is one of the non-intrusive apps that work in the background by blocking the toxic content.
2. It also helps to block the ads and banners to enjoy seamless online browsing.
3. AdGuard, a pop up blocker android, provides VPN service along with the pop up blocking options.
Cons:
When pop-ups are blocked, AdGuard impacts the functionality by causing a few issues. You may need to turn off and turn on the blocker to fix the issue and some users may find this Ad blocker a non user friendly.
There are bugs while starting the application and it needs to be rectified.
AdBlocker Ultimate is the user-friendly adblocker program that helps you to control your online space by blocking annoying banners. You can also block the video ads that filter obscene content. Moreover, the AdBlocker Ultimate helps you ignore phishing websites and content.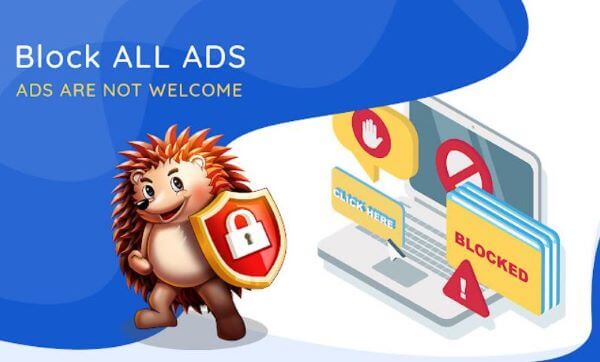 Price: Free (for browser), $2.50/monthly (for Windows)
Rating: 4.8
Supported Devices: Available for all major desktop browsers and mobile devices.
Features:
1. AdBlocker ultimate uses the best ad-block technology available and help block the ads, pop-ups and video ads.
2. It helps you maintain your privacy by keeping your personal data safe.
3. The AdBlocker ultimate prevent you from getting trapped by phishing websites.
Cons:
This Adblocker has to be installed separately for each browser.
Also, the Adblocker ultimate, a browser extension slows down your browser speed.
UBlock is the best browser extension to block unwanted ads, and it also helps to analyze the web content to block. It is one of the user-friendly Adblockers to hide annoying ads easily.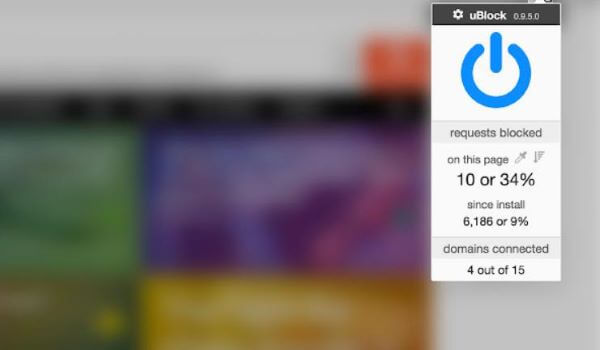 Price: Free
Rating: 4
Supported Devices: Available for all major mobile devices and desktop browsers such as Chrome, Firefox, Safari, and Mac.
Features:
1. uBlock helps you to customize your whitelists and other browser options.
2. You can protect yourself from privacy invaders with the help of this adblocker.
3. It is one of the user-friendly browser extensions that help to remove the ads and makes your online surfing experience effortless.
Cons:
uBlock does not completely block the pop-ups in all websites.
If you try to block the pop-up ads on a certain web page, it may impact the components in the website.
Alternative of Pop up Blocker
If you don't want to have a browser extension to block the pop-ups, I have an excellent alternative idea for you.
KidsGuard helps you to block obscene content from web pages and mobile apps. Moreover, it creates a safer online environment for your kids.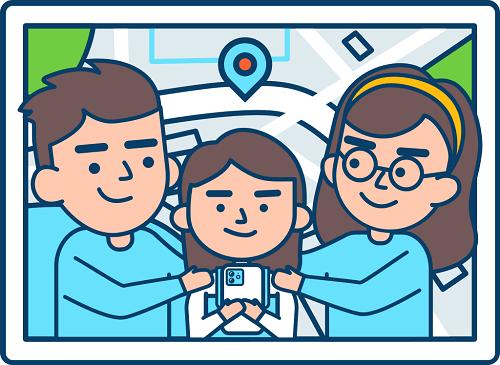 The installation of the KidsGuard app is effortless, and you can activate the app on your smartphone in 4 quick steps
Step 1. Install KidsGuard App on Parents Devices. 
The first step is to download the KidsGuard app on the device of the parents. Click the button below to download KidsGuard to your phone and use a valid email address to register an account.
Step 2. Log into Account on Parents' Phones. 
Once you have logged into your account, click on the "Bind Now" button, copy the URL from the setup instructions and send it to your children's mobile phones. Or scan the QR code with your child's mobile phone.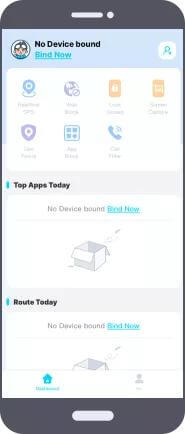 Step 3. Download KidsGuard Jr on Kids Devices. 
Open Url in your child's phone or scanning the code. Then download KidsGuard Jr on his/her phone.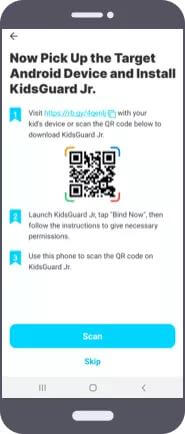 Step 4. Start to Set up Restriction for Specific App. 
Once installed, you can connect your device and manage your account from the KidsGuard Dashboard and you can block several apps.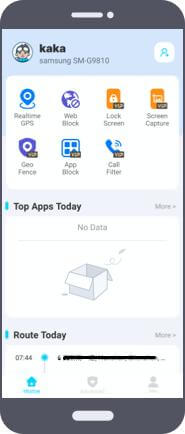 Now, check out the five best features of the app below.
1. Web block

KidsGuard's web block feature assists to block the inappropriate games on your smartphone, hence making it a secure environment. Furthermore, it allows your child to view kid-friendly websites while also protecting him or her from accessing harmful web information.

2. App block

KidsGuard protects your child from social danger by blocking risky ads and banners. As a parent, you may also keep track of your children's app usage.

3. Lock screen

The lock screen, which allows you to record the device screen, is another great feature of the KidsGuard app.

4. Activity report

You can get daily, weekly, and monthly reports of your child's online behavior using the activity report feature in the KidsGuard app.

5. Real-time GPS

The KidsGuard app allows you to keep an eye on your children and track their whereabouts. You can also get instant notifications when your children enter and exit your house.

FAQs about Pop up Blocker

Q1. Why do pop-ups keep appearing on Chrome?

If you're getting pop-up windows when using Google Chrome, it's either because your pop-up blocker isn't configured properly or because another program is bypassing the browser's pop-up blocker.

Pop-up windows are designed to open a new web page within a different window, leaving the old page unaltered; the new window may include additional customization options.

Q2. How do I remove malware from Chrome?

STEP1: Remove malicious programs from your devices.

STEP 2: Use Malwarebytes to clear Chrome browser hijackers.

STEP3: Use antivirus to scan your computer for any malware.

STEP4: Use cleaner to remove malicious Chrome browser policies.

STEP5: Remove harmful browser extensions.

Q3. Is AdBlock safe?

AdBlock is fully malware-free and safe to install, however, bear in mind that the only safe sites to download AdBlock are the official browser extension stores. If you download AdBlock  from a third-party source, it could contain malware that infects your computer.

Conclusion

Everyone wants to have seamless online browsing, watching, and gaming experience. Moreover, it is necessary to opt for an ad blocker to block the unwanted banners, obscene content.

Especially, if you are the parent of younger children, you might be a little concerned about their safety. Therefore, you can install the KidsGuard app on their devices to monitor their activity and stay relaxed.