"I'm worried about my kid who has become an addict to online games." said by one of my friends while discussing the bad consequences of games on his kid's mental and physical health.
He said, "Instead of going outside and participating in indoor or outdoor games, my kid remains in his room all the day and spends hours playing online games and using harmful Apps. This bad habit has not only affected his education but also has limited his social interaction. He doesn't even spend time with his family or meet his friends and relatives! I don't know how to tackle this problem."
For all people who are also disturbed by their kid's excessive use of smart devices to play online games such as the dangerous Brawl Stars game, here's a solution - to block games on kids' device.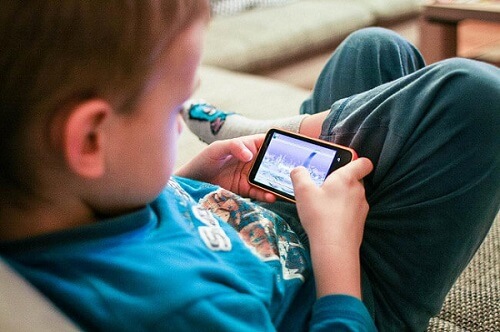 Before reading this article, let's check the main content of it:
Now let's explore the ways to indirectly block games with a Monitoring App first, not direct but an essential step before blocking operations, and you should never miss!
Part 1: How does KidsGuard Pro for Android Help the Games Blocking? - Essential Step
The best way to stop your kids from excessively playing games is by using monitoring Apps like KidsGuard Pro for Android. Given below are the key features of this Android monitoring App.
1. Functions of KidsGuard Pro for Android
Prevent Kids from Playing Unhealthy Games

Games including violence and explicit content are unhealthy for children.

With KidsGuard Pro for Android, you can see all game Apps installed on your kid's phone and the games websites visiting history.

If you find your kids are playing the potentially hazardous games on the real-time monitoring page of KidsGuard Pro for Android, you can ask them to uninstall those game Apps or stop visiting such game websites, or directly block the games with your own way.

Prevent Kids from Spending Too Much Time on Games

If you feel that your kid is spending too much time playing mobile games, you can check the game Apps' playing frequency and screen time from App Activities on the KidsGuard Pro for Android Dashboard Page, and you can also see the frequency of the game websites visit from the Browser History.

Then, you can block or these easily addicted games with other ways. This way, no exciting games to play, you kids will have time to go outside and play with his or her friends.

Take Effective Measures to Timely Block Games

By using KidsGuard Pro for Android, you can know all activities on your kids' phones in real time, you can quickly know if your kids are playing unhealthy games, then take timely actions to block them.

Although KidsGuard Pro for Android doesn't allow you to directly block games online, its real time monitoring function is the essential premise to do the game blocking operations.

Know the the kids are playing harmful games or addicted to games first, then it becomes necessary to block games for them. Want to know how to use KidsGuard Pro for Android? Read the next section.
2. How to Use KidsGuard Pro for Android?
Follow these steps to use KidsGuard Pro and free block games secretly.
Step 1: Create Account - First of all, you need to click the following "Monitor Now" button to create a new account. Make sure you enter a valid email address and password to complete the registration process.
Step 2: Choose Your Plan - After signing up, the next step is selecting your desired product and pricing plan. Here, choose KidsGuard Pro for Android and a monthly/yearly plan.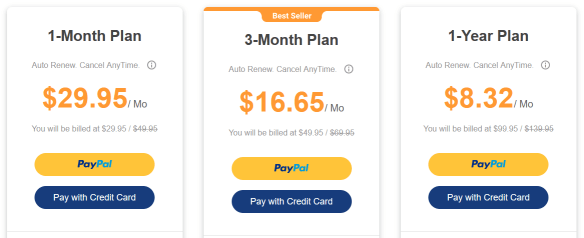 Step 3: Download and Install KidsGuard Pro for Android - Go to the Orders Management and My Products page, and choose Setup Guide for downloading and installing KidsGuard Pro for Android.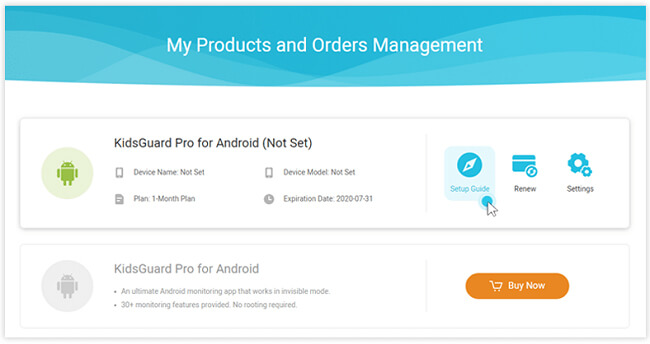 Step 4: Verification and Monitor - Verify the setup to make sure this App has been successfully installed and set on the target device. Then sync the data and start to monitor all data of your kids' phones, such as the games playing condition. So easy!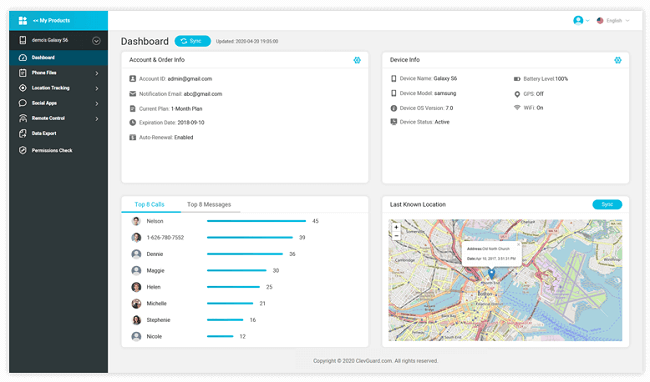 KidsGuard Pro for Android is a auxiliary block game App which can help you know if your kids are play harmful games in time. Then it is meaningful to block games for them.
Here comes a question, should we block all games and totally divide kids from the game world? Absolutely not, don't forget good games is good for kids' growth. Let's discuss this topic at Part 2.
Part 2: Should All Games be blocked for Kids?
1. Block Games for Fun and Stimulation
5 Typically Dangerous Games
Here are several famous and dangerous games for kids that must be blocked immediately as follows, and you can click them one by one to check the details.
Fire Fairy
Fire Fairy is an extremely dangerous online prank game that gives your children harmful instructions to complete foolish tasks like turning on the gas at midnight and promises that they will become fire fairies in the morning.
Several children have suffered lethal injuries during the completion of tasks given by this game. However, it still has fatal attraction for so many kids who love fantasy.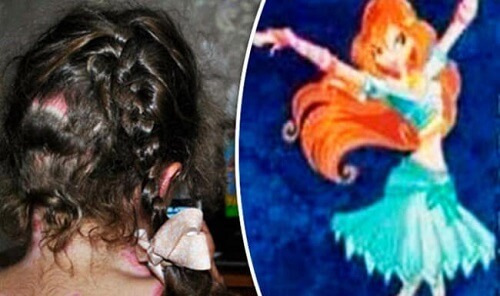 Blue Whale
Blue Whale, which belongs to a typical online social media group, is a suicidal game. This game give different kinds of challenges to children including self harming, attacking others, and even killing themselves, etc.
Hundreds of teenagers worldwide have committed suicide due to this game. Why? It is because the creators of the Blue Whale game experts peer pressure on young children and teens to incite them to death. However, it is also popular with those kid who love its stimulation and fresh experience.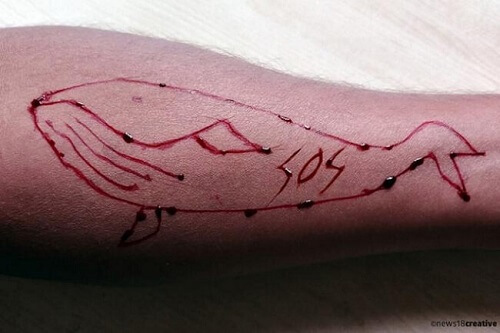 Choking Game
The Chocking game is a multiplayer game in which two players strangulate each other. This activity disrupts the consistent supply of oxygen to the brain that is essential for life.
Consequently, the player being strangulated becomes unconscious, feels temporary dizziness and is even resulted in death. So dangerous, isn't it? But it is still hot, because many kids love this kind of abnormal challenges.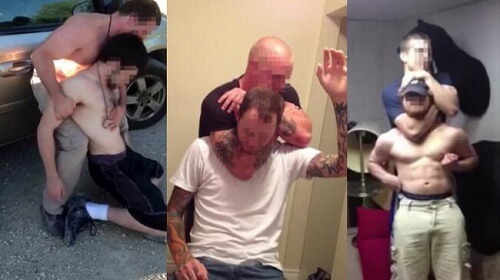 Mariam's Game
This is an online game involving a fictional female character that asks the players to help her come out of the forest and reach home.
The frightening audio and visual effects can negatively affect the kids' minds. The game can also compromise the players' privacy as it asks some personal questions. But this game can bring players novel experience so many kids love it.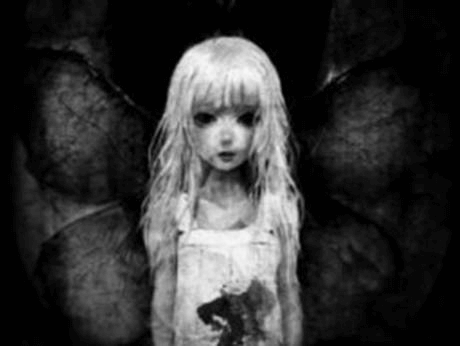 Roblox
Roblox is an online gaming platform that allows players to build a virtual world and play games online. People from all age groups globally play this game and can interact with each other, so attractive, right? So it is very hot.
However, your child may receive sexually explicit messages or experience cyberbullying while playing this game, also dangerous.

Having checked the analysis above, you may have known the various reasons that kids can't resist the temptation of playing harmful games.
How urgent it is to block such dangerous games! So what specific benefits can games blocking bring to you? Let's check its advantages together!
Advantages of Blocking Games
Prevents Kids from Addition to Games

We need to balance everything in our lives. Similarly, kids should perform all essential activities of their daily routine as per their schedule.

However, you kid might waste much of his or her precious time by playing games on phone or computer all the time.

Excessive use of smart devices has negative consequences on individuals' health. But if the unhealthy games are blocked, your kid will have no chance to play these games and let alone getting addicted to games.

Saves Kids from Getting Exposed to Violent or Erotic Culture

Adult games like PUBG and Call of Duty involve explicit content that promotes violent and erotic culture among players. A large number of kids and teenagers are playing such games and getting exposed to these cultures that might harm their mental growth and intellectual abilities.

Blocking these games saves your kids from getting exposed to this kind of unhealthy culture and protects them from potential threats.

Kids are less likely to confuse the Real World and the Virtual World

The virtual world of games is completely different from the real world around us. However, kids have limited intellectual levels that make it difficult for them to understand this difference.

As a result, those children who play games excessively get confused between the real world and the virtual world. Blocking games prompts them to go outside and get a better understanding of their surroundings.

Till now, you have already know the importance of blocking harmful games, however, how to treat the good games? To block them, too? Of Course not!
2. No Need to Block Puzzle Games
Puzzle Games Help Kids Exercise Thinking and Learn New Knowledge
Not all games are harmful, some are good pals and help kids improve their cognitive abilities. For instance, puzzle games and Math games involving mental exercises are very useful and enable children to think out-of-the-box and advance their knowledge.
Hence, it is very good for them to play these puzzle games appropriately.
Kids Can Have Fun Playing Puzzle Games Even without Parents' Company
Puzzle games not only provide kids with essential knowledge, but also are a source of fun and entertainment. Children can play these games in their spare time and improve their intellectual abilities without getting addicted.
In a word, we just need block harmful games and the good games can be kept. The following section explains how to block games on a computer by restricting access to these websites.
Part 3: How to Block Game Websites on PC Browsers?
1. Block Game Websites with the Help of Google Chrome Extension
Follow these steps to block harmful gaming websites on your kid's PC browser.
Step 1: Search "Block Site" chrome extension in Google and add it to your Chrome browser;
Step 2: When a pop-up box appears, click on "Add Extension";
Step 3: Once added, the extension icon will appear in the top-right corner of your computer's screen;
Step 4: Open the game website you want to block and click on the Block Site extension icon. Press "Block this site" button to restrict this website's access.

2. Block Game Websites by Setting Up Block at Operating System Level
Computers with different operation systems have different game blocking ways. Check them individually.
Block Games on Windows Computer
Follow these steps to block games websites on Windows computers.
Step 1: Go to the desktop and click on the Windows icon located at the bottom-left corner;
Step 2: In the search bar, type Notepad;
Step 3: Right click on the Notepad App and click Run as Administrator;
Step 4: Open Notepad and click on the File option on the top-left corner;
Step 5: From the drop-down menu, click Open that opens a File Explorer window;
Step 6: Navigate to the "etc" folder from Windows, System32, and drivers folder;
Step 7: Choose Text Documents (*.txt) from bottom-right corner;
Step 8: Click All Files from the drop-down menu;
Step 9: Remove security and select the "hosts" file;
Step 10: Click Open to open the "hosts" file;
Step 11: Click the very end of the last line and press enter;
Step 12:Type 127.0.0.1 and press Tab, then write the game website name you want to block and press enter;
Step 13: Replace the existing "hosts" file;
Step 14: Flush DNS cache and restart all browsers, and the game website will be blocked.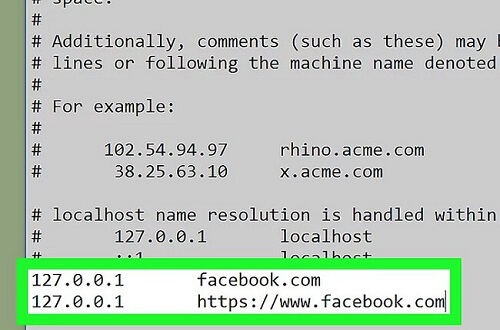 Now the method to block games on Windows PC is clear. How about the games blocking ways on a Mac?
Block Games on Mac
Follow these steps to block games websites on Mac:
Step 1: Click on the magnifying glass icon to open Spotlight;

Step 2: Open the terminal. App;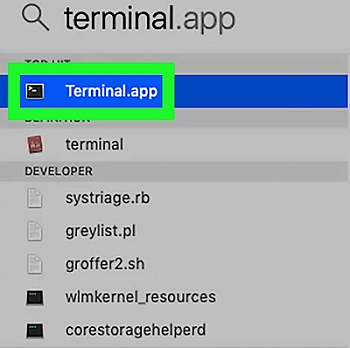 Step 3: Type "sudo nano /etc/hosts" in the "hosts" file and press enter;

Step 4: Move the blinking cursor down to the bottom of the page and press enter;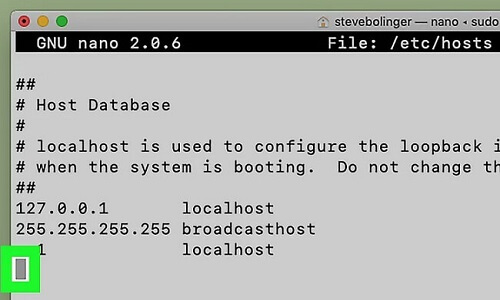 Step 5: Type 127.0.0.1 and press Tab, then write the game website name you want to block and press enter;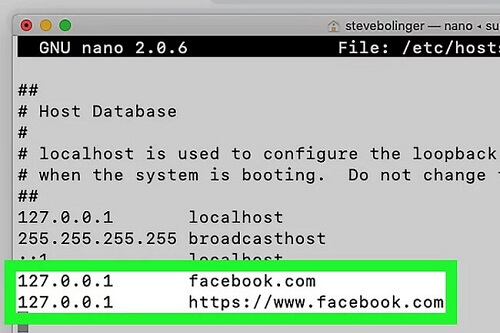 Step 6: Save and Exit the editor by pressing Ctrl + O;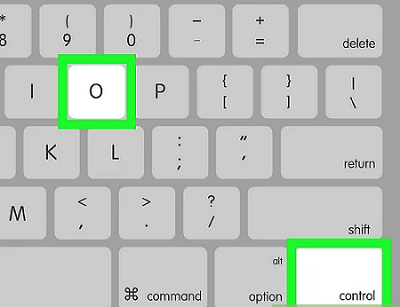 Step 7: Type "sudo killall -HUP mDNSResponder" and press enter to flush the DNS cache. Then the game website will be successfully blocked on a Mac.

Now you have know how to limit games on computers. However, if you want to block harmful game Apps on your kid's Android phone, what should you do? Read the following section to find your answer.
Part 4: How to Stop Game Apps on Android Phones?
Follow these steps to learn how to block games on mobile.
Step 1: Open Google Play Store, and click on the Profile in the top-right corner;
Step 2: Go to Settings;
Step 3: Go to the "Family" section and click on "Parental Controls";
Step 4: Turn on parental controls;
Step 5: Create a Content PIN and press OK;
Step 6: Open "Apps & Games";
Step 7: Set the age limit for parental controls;
Step 8: Click on Save, then your kids won't be able to play games over their age limitation.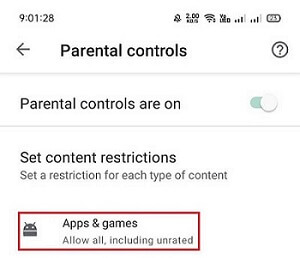 The above-mentioned steps explained how to block online games on Android. The next section explains the the game blocking ways for iPhone.
Part 5: How to Restrict Game Apps on iPhone?
Step 1: Open Settings and click on Screen Time;
Step 2: Turn on Screen Time;
Step 3: Set time limits for different Apps;
Step 4: Add limit;
Step 5: Select Apps you want to limit such as the social media Apps and games Apps;
Step 6: Choose a time limit in hours or days. Then kids can't play these games for longer time than the limited time.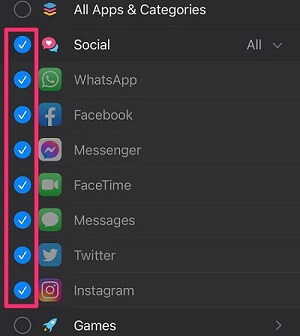 These sections have provided step-by-step guidance on how to block games in Play Store and how to block Apps on iPhone such as the game Apps. If you still have any questions, given below are relevant answers.
Part 6: Frequently Asked Questions about How to Block Games
Q1: How can I Block All Game Sites?
You can know if there are game sites records and Apps when monitoring target devices by using KidsGuard Pro for Android. Once identified, you can either use chrome extension or change your device settings to block all games with the methods introduced above.
Want to experience KidsGuard Pro right way? Click the "Monitor Now" button, and start to sign up!
Q2: How do I Block Games in Windows 10?
Blocking games in Windows 10 is very easy. Download and install chrome extension and follow simple steps to block harmful game sites.
Alternatively, open the Notepad, open the "hosts" files, type 127.0.0.1, and press Tab, then write the website name you want to block and press enter. Finally, flush DNS cache and save system settings, then the games are blocked.
Q3: How do I Block Downloaded Games?
For Android phones, turn on the Parental Controls, open Apps & Settings, set the age limit for the Parental Controls, and press enters to block downloaded Apps.
In iPhone, go to Content & Privacy and click on downloaded apps. Finally, toggle the switch to disable game Apps, then the blocking process is completed.
Q4: How to Block Downloading Apps on Android?
By setting the age limit of the Parental Controls in your Android phone's settings, you can restrict downloading unwanted game Apps.
Conclusion
Although the smart devices has become a necessity in today's digital world, its excessive use can be harmful, particularly for children.
for example, instead of playing outside, teenagers and kids spend hours playing games on their phones. This activity negatively affects their mental and physical health and declines their performance in every field.
To protect your kids from playing harmful online games, you can click the following "Monitor Now" button to use advanced monitoring software like KidsGuard Pro for Android.
This tool provides you complete information on your kid's devices. If you find a potentially dangerous game App or game website history, you can block these games by using chrome extension or changing device settings.