Question: What is Wattpad?
Wattpad is a social platform for story telling where people can read a number of e-books and can also add them in your reading list. You can also follow your favorite writers and can get a notification whenever anything latest is uploaded by them.
In this article, we will discuss how to delete Wattpad account and some FAQs people also concern.
Can you Delete a Wattpad Account?
The important question many people ask is that can you delete Wattpad account? The answer is definitely yes. You can delete you Wattpad account but need to learn first that how to delete the account.
Things you should know before closing your Wattpad Account
Wattpad is a platform for users that enables online reading and also allows you to read true stories in it. These stories can be poems or fan fiction, or romantic. It is best for book lovers to find new books of different categories and read them online without purchasing them.
It enables you to read as many novels as you want. It is created to remove the hurdle between the readers and the writers. This platform provides you with two options.
The first one is to read different stories from Wattpad that other users or writers create. And second is that you can publish your own stories that you write that can be on any genre action, romance, science fiction, etc. Wattpad has many different levels available to you in 50 other languages or more than 50 languages.
Wattpad has millions of users who can straightforwardly interact with other writers and tell them their opinions and also can receive suggestions.
If you close your Wattpad account, then you won't be able to have access to your messages, comments, and your libraries, as well as your username. When you complete your Wattpad account, it will deactivate first, and then your account will be deleted.
If you close your Wattpad account, you will lose your username, and then your username can be used by anyone. But if you resign, you can also reactivate your closed Wattpad account. But once your account is deleted, you won't reactivate it.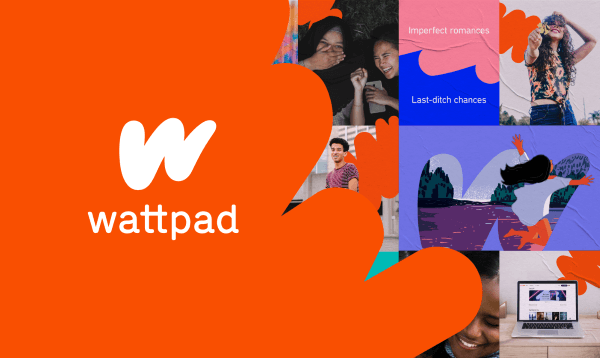 Related Read: Covid Parenting Tips: How to Keep Your Kid Safe Online During COVID
How to Delete your Wattpad Account?
Many people use the Wattpad account for only about 2 to 3 months. They certainly get tired of it because of its old version and features.
The question arises that how can they delete their Wattpad account or if any things will harm their privacy (that may include personal information about any item through messages, vulgar pictures, or locations, etc.
Deleting a Wattpad account is easy. Wattpad gives you an option to close your account whenever you want, and by closing your account after some time, your report will be deactivated.
But if you close your Wattpad account instead of deleting you should know the following things:
If you want to close your Wattpad account, you must log in first to your account. You will close your username if you close your Wattpad account.
When your account is closed, it will be shown in your Google results for many weeks. You can also recover your account.
Complete Steps to Delete your Wattpad Account
Following are the steps required to delete your Wattpad account:
Step 1.
The First step is to open your browser and then search http://www.wattpad.com. You should know that this deactivation of your account process is only done from the website and not from the app. So you have to go to the website first.
Step 2.
Then, you have to sign in to your account, along with your username and password.
Step 3.
After signing into your account, find your username and click on it. It will be available on the screen's right side.
Step 4.
Now you have to search for the "settings" option and then click on "settings".
Step 5.
After clicking on the settings option, you have to scroll down and search for the "close the account" option. When you find that option, click on it.
NOTE:
In this step, you have to explain why you are deleting your Wattpad account. The Wattpad team will want to know the reason for the deactivation of your account, so fill in the questions asked. They can also ask for your experience while using Wattpad and your feedback.
Step 6.
Next steps confirm that you are deleting your Wattpad account by clicking on "Yes, I'm sure. Would you please delete my account?
Step 7.
Then, ask for your password, enter your password and then click on the" Close account "option. Then your report will be closed.
Step 8.
If there is any hurdle while deactivating your accounts, email the Wattpad team. You can send them an email at privacy@wattpad.com
Information you will lose when your account has been deactivated
Nothing of your information will stay, so if you delete your Wattpad account, you won't be able to access your username, so you have to create a second username for your Wattpad account. The Wattpad team usually doesn't collect personal information about a person.
While creating a Wattpad account, they will only ask for personal information. When closing your Wattpad account, you will lose the following details.
Your libraries, as well as your reading lists which may include the books and stories you have selected to read in your free time. All those stories will be deleted.
Your work will be lost. All the work you have written and the stories you write and want to publish will be deleted if you close your Wattpad account.
Your username will be deleted and available to different users who sign in to Wattpad. All your messages that are publicly available, as well as private messages, will be deleted, including your comments.
Related Read: Is TikTok Safe for Kids? What Parents Should Know
How to Check If an Account is Closed?
When you close your account, it will be permanently deleted after six months. If you want to check if your account is closed. You should follow the following things:
Go to the Google browser and then type http://www.wattpad.com/user/yourusername. You will write the username of your watt account that you have recently closed in the "your username" option.
If your account is closed, then you will receive the result of "user not found." This means that your account is closed.
So these are a few things on how to delete your Wattpad account, but still, if you face some problems, you can contact the Wattpad team by emailing them. Also, if you are worried if Wattpad may leak your private information, relax. They have said in their bio that they make sure that no one report will be revealed.
FAQs about Wattpad Account
Q1. Is Wattpad Safe for Kids?
As Wattpad is a social platform and users can also text each other so there is a security risk for kids. Wattpad has defined a minimum age limit i.e. 13 years old, which also shows that there are some factors due to which Wattpad is not safe for kids. In addition to this, parents are recommended to use parental control apps to manage their kid's phone usage & getting an activity report on daily basis. This can be done by a very famous and mostly used app named as 'KidsGuard'.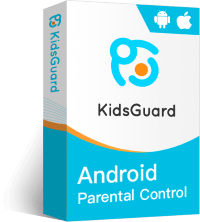 Features of KidsGuard Parental Control App
Block inappropriate games, websites to create a safe online environment
Capture kids' devices screen to know what they are doing
Track kids in real time and view their location history
Filter Calls to protect kids away from being harassed by scams
Receive detailed daily, weekly, and monthly reports of your child's online activity
Q2. How long does it take to delete a Wattpad account permanently?
Deleting a Wattpad account is quite lengthy and time taking process. Approximately it takes around 48 hours to delete the account permanently. Your comments and other details are not deleted during this time. Once your account has been permanently deleted, your comments will not be shown with your name but they will be shown anonymously.
Q3. How do I delete the reading history on Wattpad?
It is really simple to delete the reading history you want to delete. GO to search bar and don't enter anything you will see already searched items below. Click on it for few seconds, you will get the option to delete. Just click on it and it will be deleted.
Q4. Can I get my password back if I forget my Wattpad account password?
Yes, definitely you can get your Wattpad account password back by simply opening the website and go to the login page. Here you will see the option 'forgot password'. Then you have to enter the email on which you have been registered and on that email you will get the recovery password email.
Final Words
From all the above discussion it is very clear that what is Wattpad and how it is used positively and what precautions should be taken to keep our kids safe from such materials that are not suitable for them. Although Wattpad has already restricted under age kids to get registered on it but still parents need to be very conscious about its use by the kids. Parents can use parental control apps to block websites and applications that are not suitable for kids and contains adult content. KidsGuard's features are the best ones to keep an eye on kid's activities and blocking of websites by parents on kids devices.