Question: How do you choose the best games for kids ?
Choosing an online informative and fun game for your kid is not an easy task, as a parent, you want to choose an informative ad learning game, but kids want more fun games. Because too much informative looks boring to them. So, it is essential to select a suitable match for your kid, which should have both qualities fun and informative.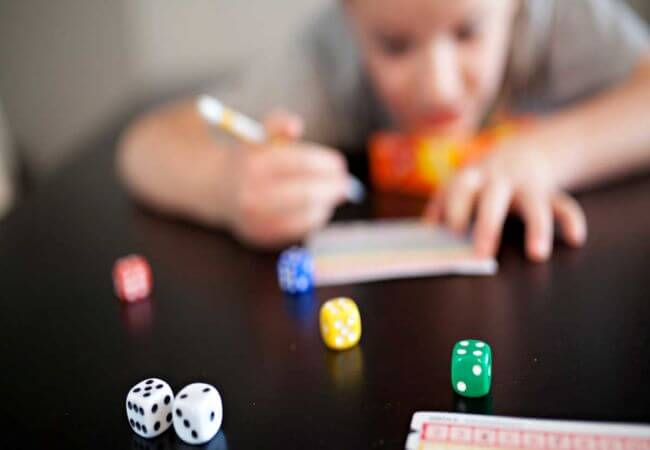 Read reviews
You can find good games for your child by searching reviews of other parents about games. For this, you can use google search the title of the game you are just interested in, and you'll find a lot of reviews about the game. In this way, you'll get an idea about the gams. The best website for this is common sense media.
Play games with your child
You will get to know the impact of a game by playing it with your child. You'll also come to know either it is educational or child-friendly so play cool math games with your kid. In this way, you'll be relaxed and easy to see your child playing it. It would be best if you always keep an eye on your children.
Control your child's game time
It is quite beneficial to give your child boundaries. They will keep in mind the time, and this will help them monitor gaming intake. Gaming should never affect other aspects of life like family time, homework and other extracurricular activities. Children shouldn't play games all day. Using parental control app to manage his/her screen time. Allow your kid to play games for 60 to 90 minutes per day.
Best cool math games for kids
1. Run 3
Run series is everyone's favorite, but the best game until now is run 3. It has good graphics. The best part is that it has fun cut scenes between the level, so it is fun to play it, but you also solve some mystery.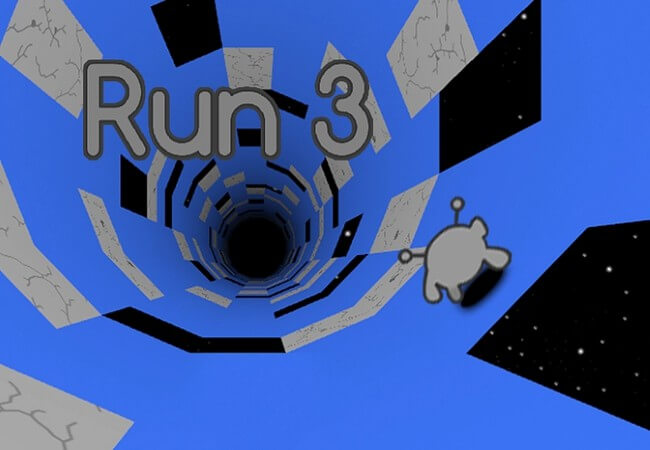 How to play?
This game is like that it is taking place in space, and you are an alien. There are so many holes and gaps through it, and you have to jump over the platforms. If you play well and cover more distance, you can upgrade and unlock new characters and modes.As you go ahead in-game, the speed will gradually increase, but no need to worry because you get in a rhythm and don't even feel this. While running, you need to collect all the coins spread on the way long. You get only one life in a game, so one tiny mistake can cause "game over." By collecting more and more coins, you'll get two options first is continuing the level, and the second is starting the game over. Moreover, you can also upgrade through coins.
Why do people love it?
People love to play this game, because this games graphics is like space and kids love to play alien related games. Additionally this game is providing resume option too after getting extra coins. So your game will not over after falling in whole.
2. Olympic jump
Olympic jump is an exciting math game for kids and is combined with "hurdle racing." This game has multiple levels with upgrade powers. The runner keeps running as fast as he can. Once you touch the hurdles, the game is over. The operator has to make it run away from the hindrances.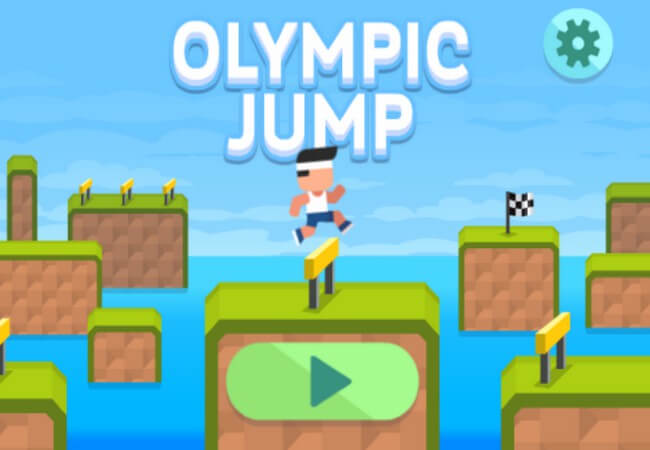 How to play?
Go to coolmathgames.com. Type "Olympic jump game", click to play it
After starting the game, you will see closely placed hurdles.
Tap on the screen to make a jump on the right place, touch the screen and hold for a long time if you want to make high Olympic jump
Just keep your character away from hitting or landing in the wrong position, if you land in the wrong place, the game will be over
The more you avoid yourself from hurdles, the more coins will you get
Tip:
If you want to complete all levels with maximum scores, always make a jump at the right time, calculate distance before jumping, and get all keys because these keys will help you in the next level.
Why do people love it?
Kids love the Olympic jump game because it is easy to play; you have to tap the screen for the jump. Additionally, it has multiple love, and every level has different challenges; it keeps the kids engaged.
3. Papa's scoopers
Paps scoopers is an exciting restaurant game where players have to manage the restaurants. People place orders in this restaurant; you have to order and complete it within time. Additionally, the player can get a tip if he delivered the order in time.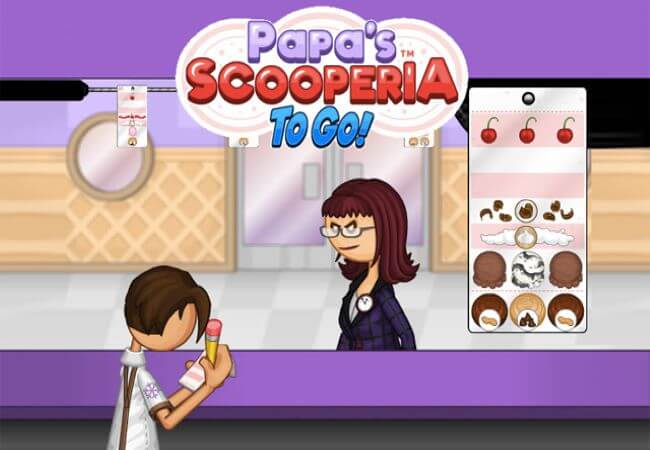 How to play?
Here is the complete process mentioned below:
Firstly, Load Papa's scoopers. Search Papa's scooperia into your search engine, choose one of the top results and start playing.
Enable Flash on the website, if you loaded the game for the first time, you would be asked to enable a flash player. Do this by clicking the screen next to hytps, selecting "Flash" now, and allows it from there.
Click Play option. It's a green coloured button and has a dark green arrow pointing towards the right. Now the game will be started.
Click New Game. After you have clicked the "play" option, you will see three empty slots. In one of the slots, press on the New Game button.
Choose a character of your choice. You may choose Carlo Romano or Koilrr. And choose one of these characters.
Play the introduction or skip the intro: The introduction tells a backstory, but it is unnecessary to play it.
Play through training, or you may skip training: Training is definitely recommended, but you may miss it to save time. Choose "skip training" if you really want to skip it and confirm by pressing the green "Yes."
Take a customer's order by clicking the option of "Take Order".
After clicking "Take order", a screen becomes visible and choose each step of this to an order ticket.
Why do people love it?
Kids love to play this game; special girls love management games because they love to cook; this game is totally fun because it is giving the option of cooking food for customers and decorating dishes for them. After completing each level, they get some extra coins too. It engages the kids for the long term.
4. Moto x3M
The Moto X3M bike race game is based on two major factors: graphics, and the second is gameplay. Moto x3 is a unique game, and the graphics are close to reality. Its graphics make you feel like bike rides and runs. The other fantastic feature of the game is its gameplay. There are some exciting game modes like adventure, time frame to complete the game.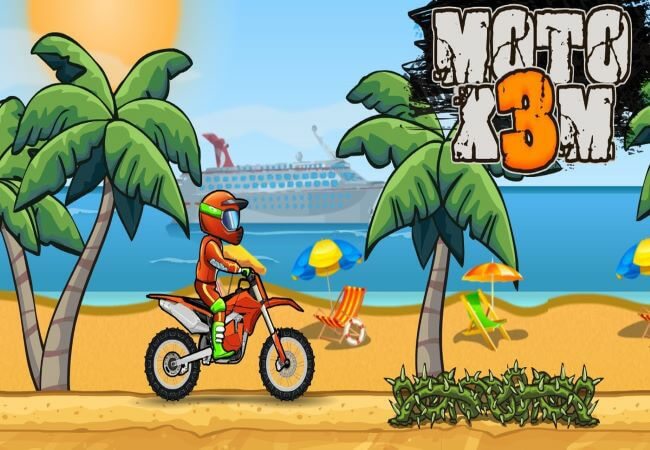 How to play?
To accelerate, use up arrow key,balancing the bike is done by left and right arrow key,the break is applied by down arrow key
To gain time, flips and other stunts are performed ,try not to crash
Why people love it?
This is such an amazing race; kids, mostly boys, love to play racing games. Moreover, this game is giving multiple gaming modes, and you can choose any model according to your choice and experience.
5.Island chase
Inland chase is a simple and very helpful game. It has multiplayer from different parts of the world and allows them to race against each other while using their subtraction skills. You have to roll through the island and collect the spread coins, but you have to be careful not to touch the trees and vicious enemy balls while completing challenges. In this way, you can become no one player.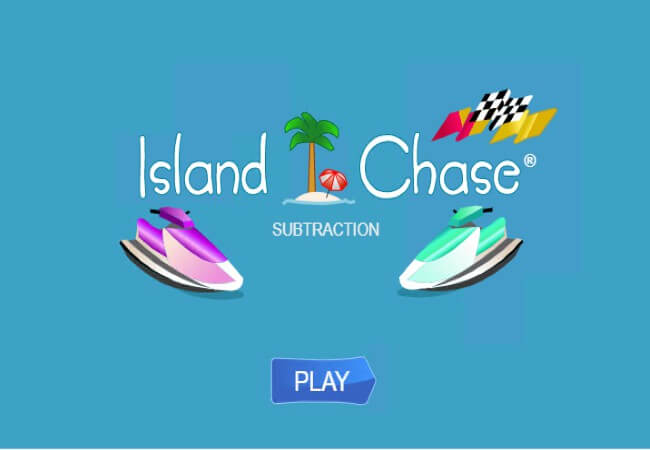 How to play?
To play the game, tap on "Play". Then select a player name, and it should be fun and friendly. To start a new game, choose to create and resume the previous game, select play now. As substation fact comes, click on the correct answer. Continue the game by answering math factors and become a champion. Best of luck,this is the most play game by kids because it is giving the option to play the game with your friends. No matter where is your friend, you can play this game. Additionally, you can save the achievements of this game.
NOTE:
Are you afraid of child playing games for long time? Parental control app KidsGuard Pro is the best choice for monitoring their mobile phone activity. Compatible with Android and iOS devices. Don't miss!
Other Amazing Math Websites and Activates
1. Turtle diary
Turtle diary is an online technology-based program that gives educational content for beginners with many educational games, lesson plans and some learning activities. Some good features of it are: Fun puzzles,reports,art and craft activities,manage classes and Students,printable and worksheet. The main focus at turtlediary.com is to help the children grasp things quickly and easily and get good grades. This site provides children with a lot of fun activities and worksheets that will help your children a lot.it makes the learning interesting for children. Learning is made fun of through this site. When a child plays a game over and over again, it will strengthen learning and make education accessible. There are so many videos available, so your child can learn by watching these videos. Moreover, there are so many worksheets that you can print out and make your child do them regularly.
2. Prodigy
Prodigy is an informative math games website where students can learn multiple things. In the prodigy math game world, students answer many epic quests and get game rewards. As the students' progress in-game, math learning becomes easy for them, and future to motivate educators and parents to learn math with powerful tools. Most people use the prodigy website because it offers multiple math games for free; it offers multiple engaging games that engage the students and provide them with vast knowledge.
3. Daily Sudoku for kids
Most Sudoku's published in a newspaper and in the main section of the daily sudoku website are difficult for youth. A free puzzle is provided by daily sudoku for younger Sudoku online. Mainly they are 6x6, but some are 4x4 puzzles. To see the solution, you can go to the archive. It increases the concentration level,aids in the reduction of stress and anxiety,improves the mental health of kids,it helps kids manage their problems,enhances the thinking power,improves the memory and increases the healthy competition.
How to Avoid the Gaming Addiction of Kids?
It is challenging for parents to handle their kids when they become gaming addicts because they spend too much time on games. Another thing to be worried because they play non-sense games such as call of duty, pubs g etc., because they get no benefits from these games but spend 8 to 12 hours on these games. Therefore parents want to get rid of this addiction. Here is why you can stop the gaming addiction of kids.
Method 1. Encourage sport and physical activity
One of the best solutions is to encourage physical activity for kids to avoid online gaming addiction. If your kid is an addict, divert his attention toward physical fun activities, play games with your kids, arrange competition of fun games for kids, make them active in school physical activates. These things help your kids to stop playing the game online and make them physically active and healthy too.
Method 2. Stop their addiction with KidsGaurd Pro
When kids become games addicts, it is not easy to get them back to normal life. That's why you have to do a lot of things; first of all, set gaming time, just allow your kid to play online games for 1 or 2 hours only. But the question is, how can you check your kid is playing or not playing games online? KidsGaurd Pro is the best solution for it. It is a secret app that records the screen of the targeted person. As a parent, you can download the app and purchase a subscription to use it. Add all information and watch a recorded screen video of your kids via this app. You can keep an eye on children, whether they are doing cool math for kids or not, without their acknowledgement.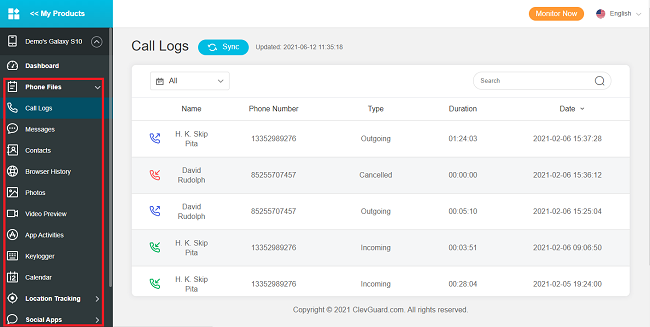 Conclusion
Kids have become the internet, mobile and computer addicts due to lockdowns or quarantine. They play nonsense and useless game, which cause adverse effects. On the health, boys usually play battle kind of game, which negatively impacts their minds and personalities. If your kid is a gaming addict, divert their attention toward cool math games chess. There are various best math games for kids available online such as run 3, Olympic jump, and Papa's scoopers. These are informative cool math games. These games are available free on the internet. Additionally, different websites are offering different cool and informative for free. So try to divert the interest of your kids toward these informative games.