One thing we should keep in mind when we use any app, we have to protect the identity of our child. Marco Polo app is used for the fastest communication with your loved ones. To create an account for the Marco Polo, we must use our name, cell number, and email ID for children under 13. Leave a request for access to contacts. In order to protect your child from adult social media, you need to make sure you identify all the contacts that are on your child's contact list.
What is Marco Polo App?
There is an app created by the developers for chit chat, you can download Marco polo app from Google Play Store. This app is used for video messaging. It is the primary function of the app. Its operations are similar to walkie-talkie with additional features of video chat. It allows its users to connect with family and friends through video. The user needs to add their contacts information to the server of the Marco Polo. After uploading contacts, you just need to open the connections and start chatting with friends.
A lot of people prefer Marco Polo video calls as compared to phone calls and messages due to vast distances. It is best for sending texts or voice messages through WhatsApp or other chat apps. With this app, you can send messages to your contact with a short video that can be transferred as quickly as texts messages.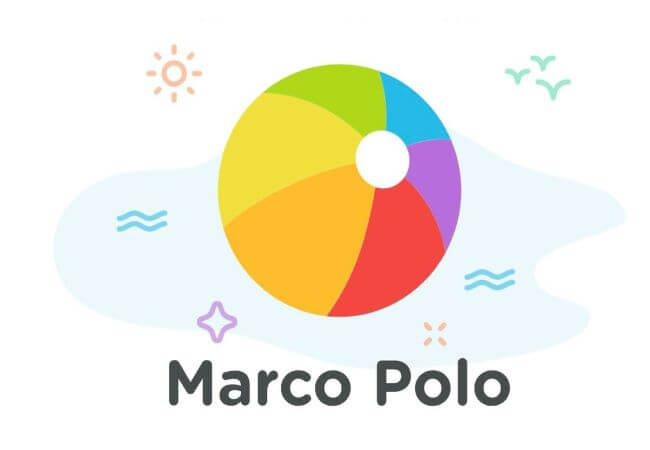 How Much Does Marco Polo Cost?
The users do not ask to pay for service if they only want to use it for messaging. If you wish to subscribe, you need to pay for it. Without a subscription, the app archives the old messages. The quality of service will not be affected by it. Subscription will keep all your messages safe. The app offers Marco polo plus plan that has individual and family plans. The individual subscription requires 7.99 pounds per month and 44.99 pounds per year. The family package includes five members and requires 19.49 pounds each month. 116.99 pounds is an annual subscription fee for the family package.
Benefits of Marco Polo App
A small group of members designs the app to keep people in touch with their family and friends. There are a lot of communicational benefits of this app like:
The app adds personal meaning by recording the video of the sender. It is better than sending a rough and dry text message.
It is a user-friendly app that allows people to communicate without a service break.
The app does not require money for basic needs. It only asks for money if you want additional features.
It notifies the user if a person is watching his polo.
Videos sent by your contact will remain online without disturbing your device's storage.
Parents Need to Know Before Using the Marco Polo App
Parents must know all features of the Marco polo app that their children are using for communication. They should monitor their childs messages if they are using it for bad purposes. Marco polo is a social media app that works like Snapchat and walkie-talkie.
How to Set up a Group on Marco Polo?
You can add your family and friends to the group if they are on your contact list. Here is a step-by-step method to setup group on the Marco Polo.
Open the app on your smartphone. Click on the title of "Create Group". You need to scroll down to find it from other tiles.
Once you tap on the tile, then select the group members. The app will suggest a list of your friends by itself. You are allowed to choose any name. You can also type the desired contact in the search bar.
After selecting members, type the group name. The group name will help you to find it from the contact list easily.
Choose an avatar. Just swipe right or left on animated avatars and select one for the group.
Click on the "Done" option at the right corner of the top screen.
Prevent in-app Purchase
An updated version of the application was developed in May 2020. The updated application has more functions, such as customized expression, voice information and high-definition videos. The free version of this application is sufficient. If you don't want to subscribe to a plus version, please remember to prevent in-app purchases.
What do users say about the Marco Polo app?
Different users have different experiences while using the Marco Polo app. It is a fact that the app has many threats in its features. Most people claim that there are Marco Polo App security issues. The app spams the contacts repeatedly that is not right. The reason behind this spam is that the app wants to identify that if your contacts have a Marco polo account or not. When you are in the process of setup, skip this option that pings your contacts. Many customers complained that their app gets Google access secretly. Users are also annoyed due to its too many notifications.
Is Marco Polo App Safe for My Child?
We know that the Marco polo app is not much risky and kids can use it easily. However, it is still a social media app that can be used by people who make fake profiles. They can target and tease innocent teens and harass them. People can share unnecessary 18+ content with kids and disturb their mindset. The Marco polo app helps to communicate worldwide people with each other. It can create addictive habitats in kids. Social media addiction breaks the teen from surrounding and disturbs their both mental and physical health. There are a lot of unknown clashes in this app. The apps have no restrictions for strangers. The most common issues are adult content, cyberbullying, and sexual harasser. The parents have to regularly check their child's use of this app to make Marco Polo App safe for them.
How to Make the Marco polo App Safer for Your Child?
Many ways can save your child from future social media threats. You only need to be conscious about your kid's safety and take essential measures if you feel any bad thing. Following are some tips by which you can save your kid. Avoid using the identity of your kid. Strangers and fake people can approach your child if you use his or her identity. Fake people usually avoid aged or mature people. They target only teens and kids.
You should create the profile of your child by yourself.
Avoid the access request for contacts.
Check the contact list and make sure that you know all of them.
Tell your child that what the appropriate type of message is.
Talk with your child and tell them that there is a massive difference in making in-person communication and online world communication.
Parents can use monitor apps to check the activities of their children. KidsGuard is one of those parental control apps that works very efficiently. It is compatible with android and iOS. You can keep your eye on activities of the family, like kids and your company staff.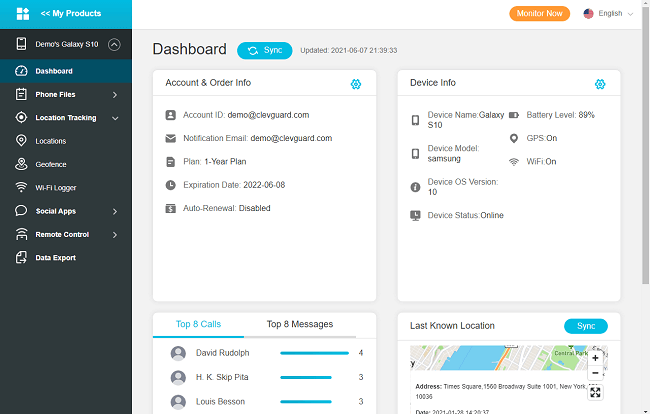 Function:
KidsGuard Pro can read more than 30 files on Text messages, LINE, WhatsApp, etc.
It tracks other's activities without letting them know about the presence of this app.
It is not necessary to root or jailbreak the target device.
Moreover, it works quickly. You need to wait only 5 minutes to start work.
FAQs about Marco Polo & Conclusion
Q1. Is there something similar to the Marco Polo app?
Marco Polo app has some similar features with other social media apps like Snapchat and walkie-talkie. It has the same messaging method expect video messaging. WeChat, Azar, Line, Zello, TiKL, and Voxer are similar to the Marco polo app. They have many communication features like Marco polo.
Q2. How do I downgrade my Marco Polo app?
It's very easy to downgrade your Marco Polo If you don't like latest version, you just need to go to settings - help about us – switch back to your old experience.
Q3. Does Marco Polo work without a phone number?
No, Marco polo does not work without a phone number. You want to add your friend to your contact list of the Marco polo app. Then, first of all, add the number of that friend in the contact list and then add him or her to your Marco polo.
Conclusion
From all the above discussion, we conclude that every social media app has some consequences. Moreover, it is also helpful for you to know, "how do you play Marco Polo". It depends on the user that how he or she will use this opportunity. Like other apps, it also has security issues that can lead to severe problems. Perhaps an app is not safe for children. But you can keep your eyes on their contacts and other activities. Marco Polo communication app is beneficial for many people. It is an easy way to show and transfer your emotions and messages in quick videos. If you take safety measures, you and your children can enjoy this app.