When we visit a web page, we may find interesting content there. Sometimes we forget to bookmark it for future usage. If that web page was browsed a while ago it's really difficult for anyone to remember it again. Luckily every web browser saves all the browsing history which you can use to view Google search history.
If you don't know how to view Google search history, then you have come to the right place. With the help of this article, you will learn everything about viewing search history of Google from your web browser, iPhone or Android devices.
So follow the guideline from every part of this article and help yourself.
Part 1: How to View My Own Google History on Web and Mobile Phones
In our daily life and work, we often need to search the Internet for some information. However, it can be a little difficult to find the websites we have visited before if we have not saved the web pages as bookmarks. Fortunately, Google will save previous browsing history, so here are a few ways you can retrieve it from different devices.
1. On Web
Many people have said the same thing on the internet many times - "I want to view my search history." The most basic way to view Google search history is from your web browser. You can follow the below guideline to view Google search history on web:
Launch your web browser on your computer and visit the Google activity page.

Next you need to sign in by using your Google account credentials, if already signed in then you can skip this step.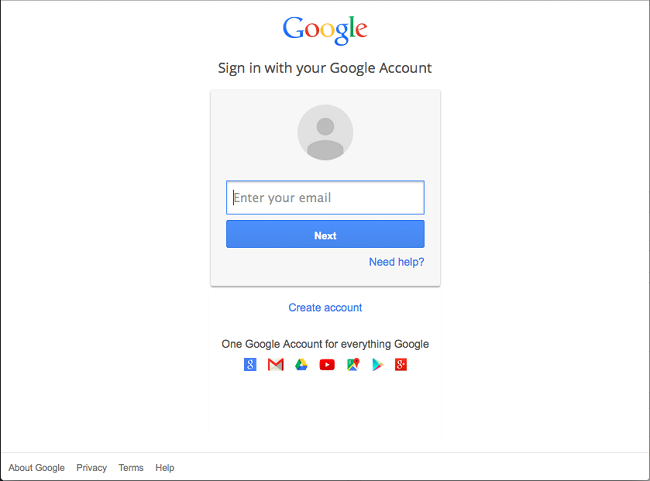 Now you need to review all your Google account activity from this page. You can scroll up and down to review as much as you like.
Finally, you can easily select a category of your choice such as "Google Chrome". All you need to do is click on the heading of any section of your choice.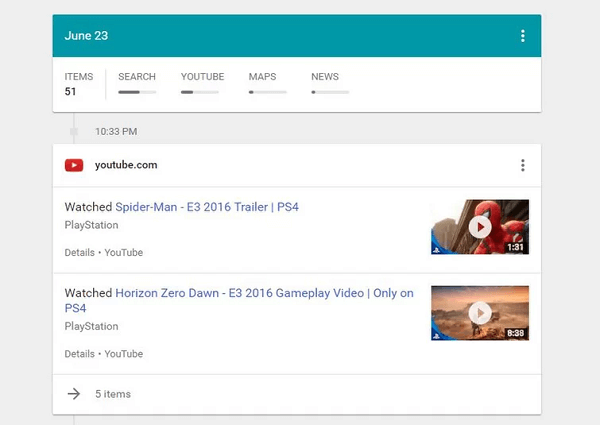 2. On Android
Google is the browser that works for a wide range of android users, it wasn't hard to look at its browsing history. Now, you can easily know how to view search history on Android from this part. Here is how you can do it -
First, you need to open Google app on your Android device.

Then tap on the "Options" icon from the bottom right corner of your mobile screen.

Now tap on the "Settings" option on the next page.

Then select "Accounts & Privacy" option.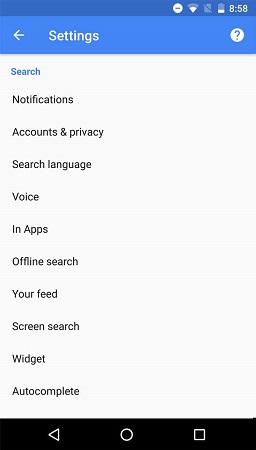 Next, you need to tap on the "My activity" option to proceed.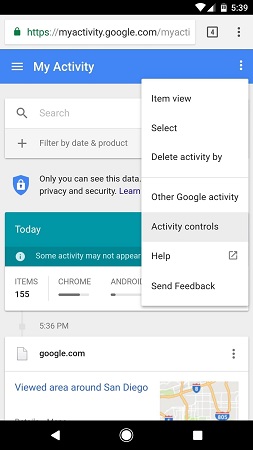 Finally, you can easily review all your google account activity from the next page.
3. On iPhone
If you are an iPhone user and you are asking how to view my Google search history on iPhone, then this part will help you a lot. It's really easy and there is nothing complicated in this process. Here is how to do it:
First, you need to launch the Google app on your iPhone.

Then tap on the "Settings" icon from the top left corner of your screen.

Then you need to select "History" option from the next page.

Then choose my activity from the history menu.

Finally, you can review all your google account activity from the next page by scrolling up and down.
Part 2: How to See Someone's Search History on Google without Accessing Their Phone
If you view the Google search history of others', especially your kid's phone, then you need to start using KidsGuard Pro for Android. This amazing tool can easily give you all the information from your kid's phone anytime you want. It not only can help you to view the search history of Google but also track the location of the target device, understand your kid's behavior and help you exercise better parenting, monitor your target device's activity, and much more.
Why We Need Professional App to View Google History of Others?
Google browser has a feature of private browsing mode, using private browsing mode means the searches you do or sites you visit won't be saved to your device or browsing history. So in this case, we can't check Google search history on other people's phones, let alone without touching the device. Don worry; here's how to use the professional KidsGuard Pro to check.
First, you need to Sign Up to register for a KidsGuard Pro account by using your email address. and choose a plan based on your needs.
Then, you need to visit - www.clevguard.net to download and install KidsGuard Pro app on your target device.

Next, you need to setup on your target's device by following the on screen instructions properly, it will take a few minutes to finish this process.

Finally, the setup process is done, you can log into your account on dashboard of KidsGuard Pro. Then, you can easily select the "Browser History" option to find someone's google search history in this way.
Draw a Conclusion
This article can be the best guideline for you if you want to learn how to view Google search history easily. After finishing this article you will know how to view Google search history on web, iPhone device and Android devices in no time. Also if you want to view other's Google search history, then start using KidsGuard Pro Google search history viewer to do it. It's easy, fast and effective solution for both parental control and viewing Google search history. So start using this app from now.