The PS4 (PlayStation 4) is a Sony Computer Entertainment's home console. In the PlayStation console series, it is a 4th generation console with an AMD Jaguar 8-core processor. Before learning how to connect PS4 controller to android you must know about its release. On November 29, 2013, it was sold in South Africa, Europe, Oceana, and Central America after its release on November 15, 2013, in North America. It was released on February 22, 2014, in Japan and on March 20, 2015, in mainland China.
The PS4 provides a superb new design with HDR (High Dynamic Range) technology. It is also helpful to have multiple options for internal storage. Moreover, you can play the best games with it.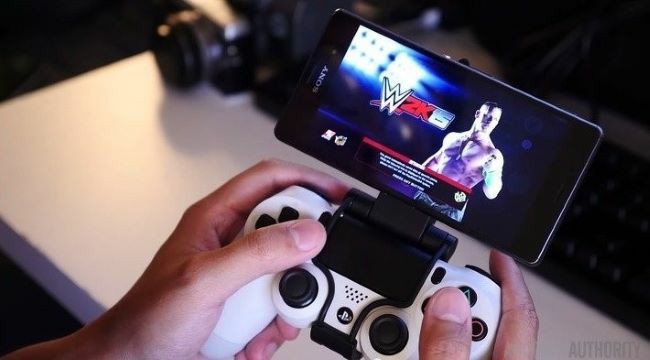 Can You Remote Play PS4 On Android?
Yes, you can Remote Play PS4 on your Android. With this feature, you can easily cast everything happening on your PlayStation to Android or any other screen in your home. Remotely access android is also available when you want to view someone's phone without them knowing.
What do I need for PS4 Remote Play?
It is quite important if you are trying to access your PS4 through your device. With this, you will be capable of talking to your friends through voice chat. Here we are going to explain the required terms of hardware and software to use this service. It is also quite important to know how to update the PS4 remote play android. To get access PS4 from wherever you want, you will require:
PS4 having a system software 3.5 or more updated
PlayStation network account
A device to get access to PS4 Remote Play (PS Vita, PC, Android, or applicable iOS)
DualShock 4 controller
An internet connection having 5Mbps upload and downloads speed as a minimum, preferably 12Mbps
USB cable
Note:
If you are helping your child with these processes, and you are most worried that he/she will play frequently and become addicted to game, you can choose to use KidsGuard Pro for Android to monitor their activities on mobile device in real time.
How To Set Up PS4 Remote Play on Android - No Root
The Sony does not allow you to stream the output of the PS4 to another device, but only the Sony Xperia and PS Vita phones. Fortunately, there is a workaround for it. Here, we are going to explain stepwise instructions showing you how to map PS4 controller on Android. Follow these instructions stepwise: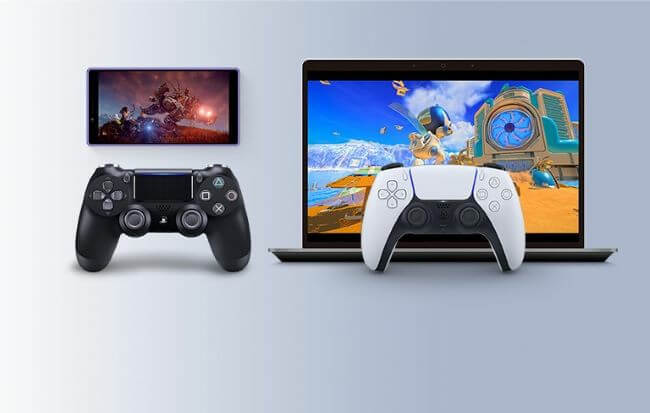 Step 1. Preparing your PS4
Get started by going to the settings of your PS4, tap on "Remote Play Connection" Settings.
Ensure that the box Enable Remote Plays checked.
Then, the highly recommended but optional step is to make easy remote play sessions for the future. When you start remote play, you will be able to turn your sleeping PS4 from your devices like Mac, PC, etc.
Go back to your settings menu, tap on "power-saving" settings
Click on the "set features available" in the rest mode options
Ensure stay connected to the Internet and enable turning on PS4 from the network are enabled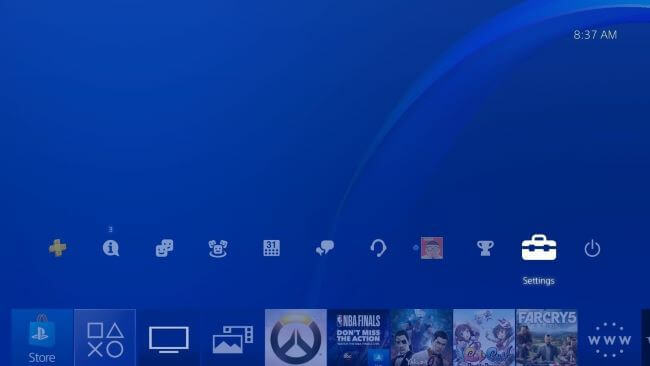 Step 2. Configure the PS4 settings for the remote play
Now the PlayStation permits remote play for the PS4 and PS4 Pro. Now you will be able to configure PS4 settings enabling the remote play feature easily. In this way, you will be able to enable this feature on PS4 easily.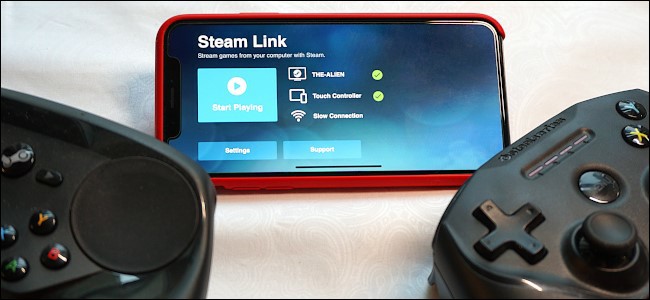 Step 3. Installing Remote Play
Now, after the PS4 configuration for the connection with remote play devices, you will be able to launch and install Remote Play on a platform that you prefer to use.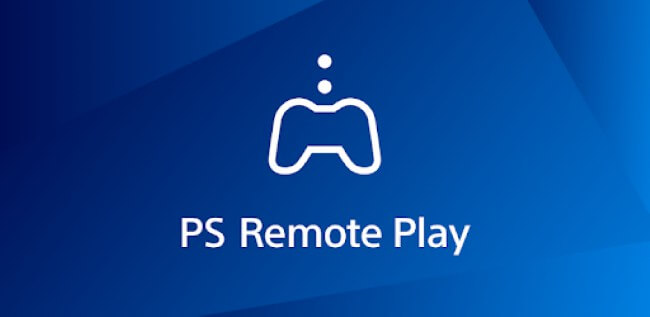 For Android and iOS
Visit the PS Remote Play website
Go to the "Which devices are compatible" section down the page
Tap on your "OS's" link
Then, download the application
With PS4 in rest mode or on, start "Remote Play"
The Android devices using Android 5 or more latest have compatibility with Remote Play. However, only those who are using Android 10 will have wireless DualShock 4 support.
Step 4. Configure the settings in your Android device
Open the Settings app on your Android phone. Then, turn on "Unknown Sources" by going to Security Unknown Sources. In this way, you will be able to download and install apps without the Google Store. Download and install the remote play app on Android
To download the Remote Plat app, apk file on your Android device, go to the XDA or Mega. The suggested method is to download it directly using your Android.
Once the downloading is done, find the file and click on to install. Follow the instruction visible on the screen for the installation of the file on the Android device. After completing the installation process, open the app and on "Next".
Then, sign in to the account in the app, it will be connected in an automatic way. After connecting, you will be able to cast the on your PlayStation4 to your Android phone. Then you will see the screen in several views by rotating your phone.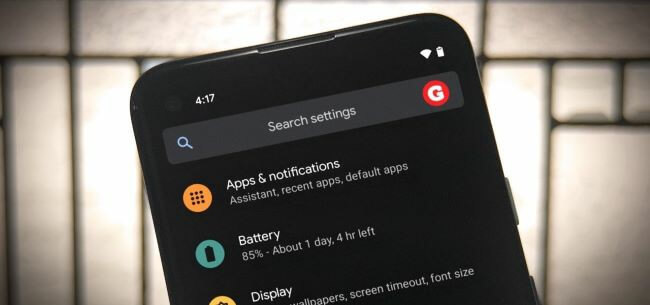 Step 5. Connect your Android device with the PS4 controller
After getting a successful connection of your PS4 with your Android, you will be able to play PS4 games on Android. You can have a better gaming experience if you play games with your controller compared to playing games with a small mobile device screen. See the instructions to know how to connect ps4 controller to Android.You can get a successful connection of PS4 controller android in two ways:
Via USB cable
Via Bluetooth
You can use your desired one for PS4 Android.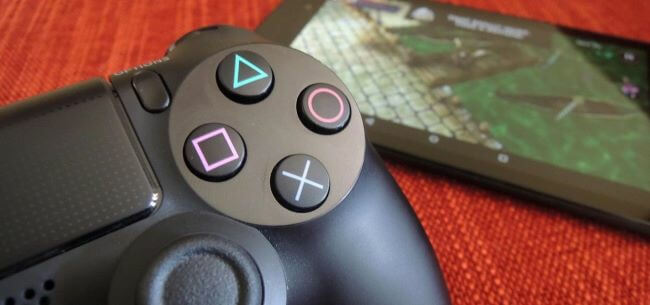 Compatibility devices of PS4 Remote Play
Play any game that you want on the PS4 and PS5 consoles, then pause the action and, without connecting to the TV, switch to another account on your network. PS remote play is compatible with the PS4, PS5 consoles, Mac, tablets, smartphones, as well as your iPad or iPhone, and Windows PC.
5 Best PS4 Games for Kids
When someone talks about the PlayStation4, it means he is thinking about the wonderful range of games of the PS4 aiming at the older audience. Though, there are several types of console games for kids. There are several games for youngsters as well as for adults. Moreover, there are several games enjoyable irrespective of age. Though, these games are easy to play for kids. Here, we are going to discuss a few best PS4 controller Android games for kids. One of the best parental control apps will also be discussed below, for those who want to manage the screen time of their children.
1. LEGO worlds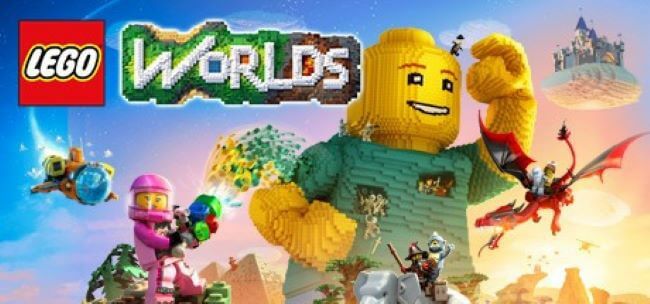 This game is an open setting of procedurally-produced Worlds made completely LEGO bricks that can dynamically populate and interact with LEGO models. Thus, you can make things you can imagine only a single brick at the same time. Moreover, you can also use landscaping tools for the creation of enormous mountain ranges and mark your world to tropical Islands.Drop into any mass-produced structure in order to customize and build any world you like. Then, find and unlock the treasures by using gorillas, helicopters, motorbikes, dragons, etc., to enhance your gaming.
2. Sonic Mania Plus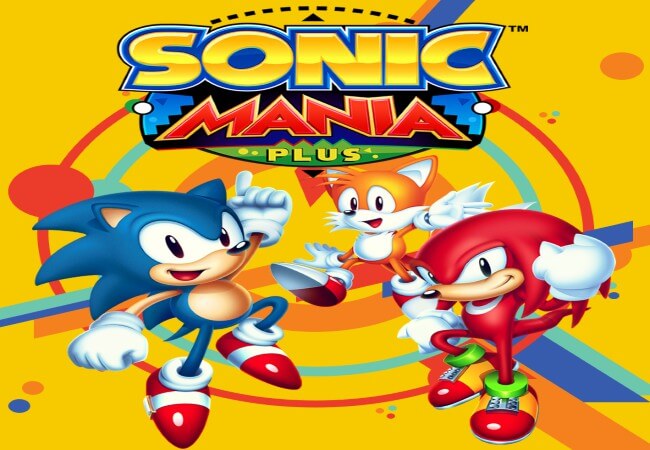 You can enjoy celebrating the past & future in Sonic Mania with stunning HD retro-style graphics, an all-new 2D Sonic venture running at a 60FPS crisp. You can go explosively fast with the help of several playable characters.With this game, you can revive the craze of the past with thrilling, unique twists in the classic zones when fighting against the evil robot army of Dr Eggman and new bosses. In Competition Mode, you can go ahead with players and can play with friends in Co-Op Mode.
3. Hello Neighbor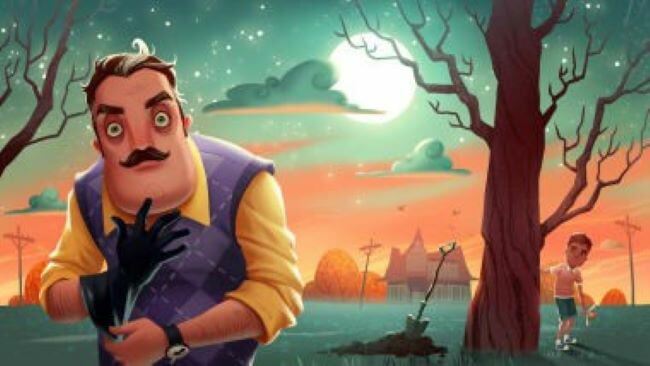 It is a horror game about to sneak into the neighbour's home to reveal what horrifying secrets he has hidden in the basements. You play against the most recent AI, which learns from your every step. This is a one-player game released on July 27, 2018, with a 2.3GB file size. The game supports several languages like German, Japanese, French, English, and many more. Are you enjoying to climb up through the Window in the backyard? There, you may expect a bear trap. Are you trying to get escaped? The Neighbor will catch you by finding a shortcut
4. Astroneer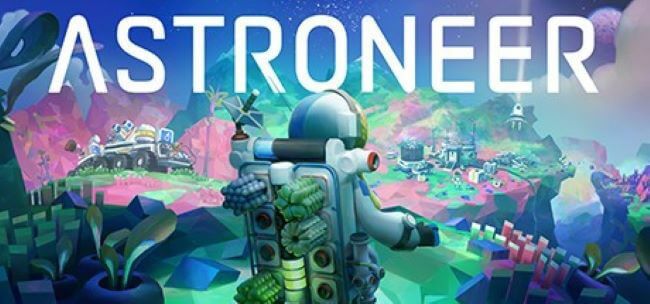 It is a game about mystery, wonder, endeavour, discovery, greed, and power in the new era of expanding the boundaries of humanity. You will land on a planet alone, or with a small group of friends, to call your own.The severe but munificent, a lot of worlds will signal you to discover and finally reform your wish. Excavate and deform the ground, reveal valuable assets, jury-rig gear to suit your needs and taste, make extraction of industrial scale and manufacturing facilities, and find infrequent items and objects.
5. Minecraft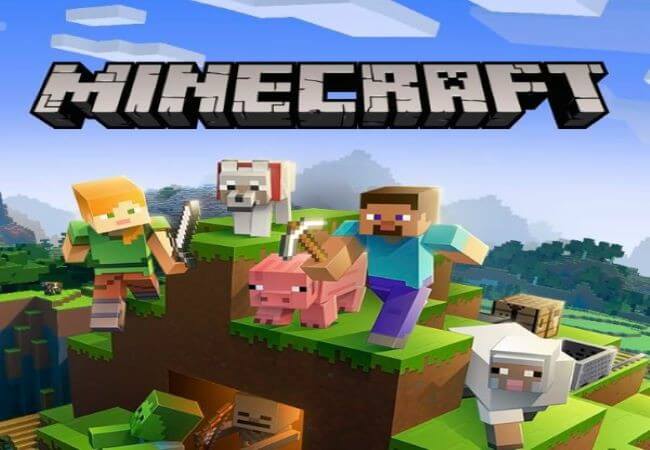 It is a video game. In this game, the players break and create several types of blocks in the 3D world. The two key modes of this game are creative and survival.To survive, the players have to search their building materials and food. Moreover, they also interrelate with block-like mobs, dynamic creatures, etc. (Zombies and creepers are somewhat dangerous). Creatively, the players are provided with equipment and don't have to eat for their survival. Moreover, they can also break all types of blocks instantly.
NOTE:
After talk about how to use ps4 controller on android remote play, we should know gaming is a healthy activity to refresh our minds. However, it can have a negative impact on the children if they play most frequent and are caught by game addiction. The game addicted children will neglect several physical activities like schoolwork, exercise, etc. The parents must have a keen eye on the activities of their child. They can also use a few tools to monitor their activities on mobile phones and PC, etc.
Finding a Safety Tools to Manage Your Child's Experience on PS4 - KidsGuard Pro for Android
You can have control over your children activity by creating a family manager account and, for each child, a separate child account. There are also several tools that you can use to monitor your child's account. You can use them to monitor their account, but you have to use one of the best monitoring tools, like KidsGuard pro for Android. This tool will help you to have a keen focus on the activities of your children. You can use this wonderful tool to control their gaming time, and in this way, your children will be able to avoid becoming game addicted.
How KidsGuard Pro for Android Protect Your Kids
KidsGuard Pro is a wonderful tool to protect your children. It enables you to access browser history, contacts, videos, call logs, etc. In addition, it enables you to export and save data from your target device for future use. There are several features of this tool, here we are going to explain a few features:
Track GPS location in real-time
The parents can easily track their child's location to know where their child is at that time. It will be helpful for them to know and have control over the activities of their children.
View Browser History
With this amazing tool, you can see the browser history of your child's Android device that will enable you to know the online activities of your children whenever you want.
Access phone files from anywhere
KidsGuard Pro enables the parents to access the files from anywhere on their child's android device. It is also quite helpful for the parents to have control over the activities of their children.
How To Set Up KidsGuard Pro for Android?
You have to follow these steps to set up KidsGuard Pro for Android
Create Account
Go to the official website and tap on Sign UP/Monitor Now for the registration of KidsGuard Pro with your email. If you want to use all the monitoring features of recent times, then you have to purchase a premium plan. There are different plans for one month, e months, and one year.
Download the KidsGuard Pro app and Set-Up
Once you have purchased a KidsGuard Pro plan, you will be redirected to the Products and Order Management page. Then, you have to tap on the Set-Up Guide button and follow the complete instructions for the configuration on your target Android device.

Verify Set Up and Launch Monitoring
After installation and configuration on your target Android device, Sign in to your account by going to the official website. Once you have set up everything correctly, you will be able to see the relevant information with the device name. Then, tap on Dashboard to see the phone data and activity.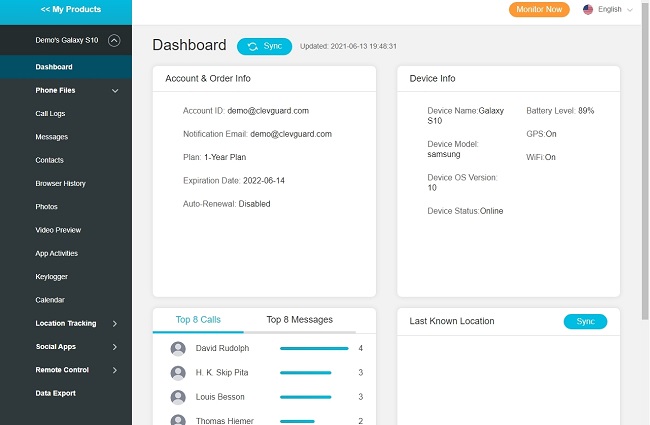 FAQs About PlayStation
Q1. Can I use PS4 remote play without Wi-Fi?
You can use ps4 controller on the android remote play everywhere whenever you want. But you will need an internet connection. An internet connection is necessary at your end to play the PS4 games for Android.
Q2. How to set up PS4 remote play on iOS?
You have to follow these steps to set up PS4 remote play on iOS
Install the PS4 remote play application on your iOS from the app store. You have to ensure that your PS4 and iOS have the same Wi-Fi network. Open the PS4 remote play application, move to the settings, and log in to your PS account. You will see a prompt that will ask for a code if the connection fails. It will enable you to connect all the devices manually. Click on the white space of the application. It will make the keypad go away, and then tap on the register.
Q3. What is PlayStation Plus?
It is a paid service from the PlayStation that enables the members to download two PS games per month. Moreover, it also enables the users to access online multiplayer gaming with exclusive discounts from the PS store.
Q4. Can I share my PS Plus subscription?
Yes, you can share your PS Plus subscription, but it entirely depends on how you share it. There are different scenarios to share your PS plus subscription that you have to read before sharing thoroughly.
Conclusion
Mostly, the parents are worried about their children's activities, and they don't know how they can have a keen eye on them. Some of the children misuse their mobile phones, and some of them become game addicted. It is an easy solution for such parents as they easily know the activities of their children. The KidsGuard Pro is a very helpful tool for parents to know the exact location of their children. They can also check the contact list, call logs, messages, end even the browser history of their Android devices. It is easy to use; you have to purchase a plan according to your requirements to use the latest features.