The days have been passed when someone could use a GPS tracker to know and target your location. If they succeed in getting access to your device, they could continuously track your location, where you are in the world. For the snooping bosses, jealous partners, and hackers, tracking your location is a most liked way to achieve their motives. Everybody has a mobile phone, and we take it with us somewhere we go. With the GPS tracker, someone can easily track your location and can know where you are at that time.
We are going to cover a few different ways that most hackers use for GPS tracking using the mobile phone of the victim. We will discuss how to find a GPS tracker on my phone and what someone can detect if this is happening to you.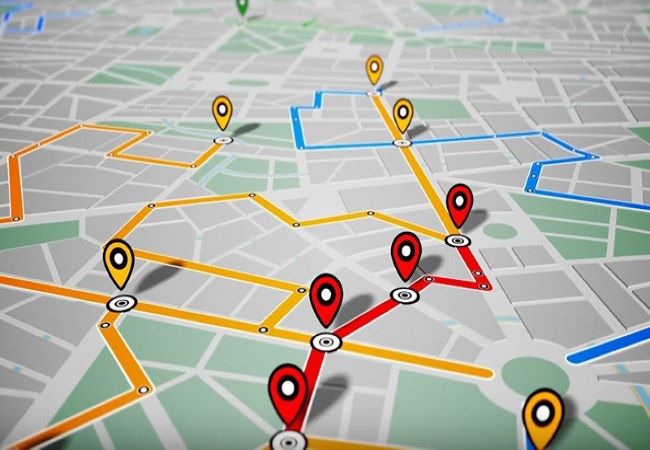 What Can GPS Phone Tracker Do?
GPS (Global Positioning System) is a way to work out accurately where something is. For example, a GPS tracking system can be placed in a vehicle, in particular devices, or in a mobile phone that can be portable or fixed. It works by giving information on accurate location. With this, the movement of a person or vehicle can be tracked. For instance, several companies use to monitor the progress and route of the delivery truck. GPS phone tracker can also be used by the parents to know the exact location of their child. Moreover, it is also helpful for the monitoring of high-value assets.
How To Detect GPS Tracker on Cell Phone?
It is quite easy and straightforward to know how to detect a GPS tracker on a cell phone. All you need to do is check your mobile phone for applications that you do not identify. These applications can often be hidden deep in the folders. So, you have to ensure to check all the apps everywhere on your mobile phone to remove the phone GPS tracker. If you find any suspicious app, just delete it; the same goes for all other apps.
Apps with access to your location
You can see if the location sharing is on in any of the apps. There can be a chance to be tracked if you have turned on your location in any app.
Google Maps
It is a web-based service that offers detailed information about geographical regions and sites throughout the world. Moreover, Google Maps also offers satellite and Arial views of the places. You can stop location sharing in Google Maps by these steps.
Open the Google Map application on your phone. In the top right corner, click on the "account" circle.
Click on "location sharing".
Remove the account on which you are sharing your location.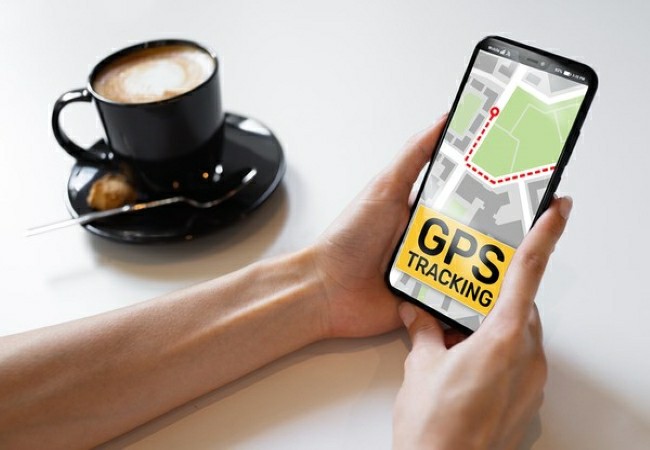 Find My App
Find My app is offered by Apple for their devices. It is used to locate the lost devices even if they are offline. Moreover, it is also helpful for the users to share their location with their friends and family members.
You can stop location sharing in Find My app by these steps.
Open Find My Application on your device.
Click on "Me".
Turn off "Share My Location".
GPS Tracking Apps – Spyware
This way depends on the use of the apps familiar as "GPS tracking apps". These apps are frequently marketed to those parents who want to check the whereabouts of their family. Though these applications target parents, it is common for hackers to abuse them to track their victims.It is a popular method for family members and spouses, as it is a relatively easy and straightforward way to track someone's location. It doesn't require more than to install the app from the official application store of that particular device.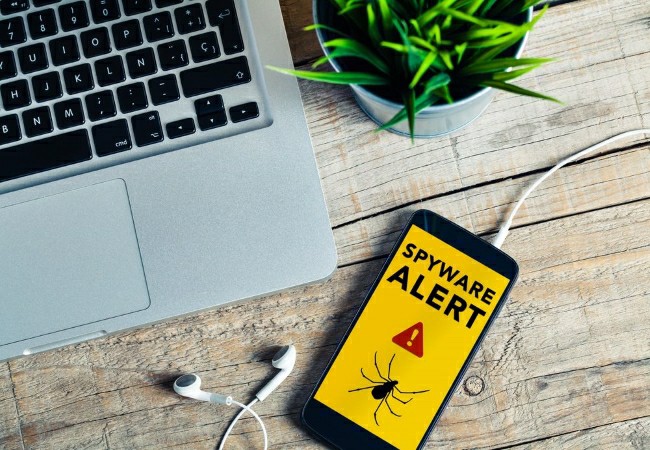 Spyware is one of the extreme ways of hacking involving installing third-party software on someone's device to get and track their information consisting of GPS location.The firms like FlexiSPy and mSpy can remotely send GPS locations back to the hacker and collect a host of other data like online banking details, text messages, online account passwords, browser history, etc. Moreover, these apps are not expensive and cost just $30 every month, and can be hidden from the victim completely.
How To Stop Being Tracked By Spyware
To detect Spyware and stop being tracked, a user will require a security tool to scan the device for the hacking signs.There are several security tools for device scanning, now we are going to discuss the ClevGuard security tool.
Detect Spyware with security tool ClevGuard
ClevGuard is an anti-spyware tool for the security of your mobile phone data. It also helps you to know How to find a GPS Tracker on my phone. In the present era, we rely on the internet, and our focus on internet information security is going to increase. The ClevGuard is an Android spyware detection application that can maliciously file and detect Spyware on Android phones. With this, you can easily use the internet with ClevGuard.
How to Use ClevGuard Anti-Spyware App?
The ClevGuard Anti-Spyware is the best GPS tracker finder app,which helps you to keep your devices safe and secure from Spyware. You can protect your privacy policy security well. It is quite easy to use ClevGuard anti-spyware to protect your mobile phone by these steps.
Install ClevGuard Spyware remover by press "Get it on Google Play" and finish installation.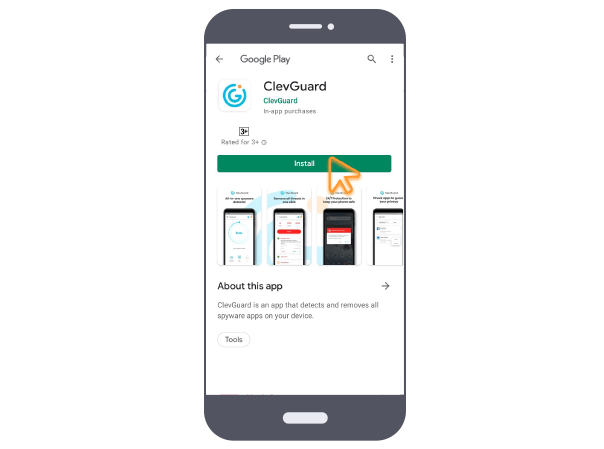 Scan your mobile phone with ClevGuard and check the results list, it will present if there exist malicious software on your phone.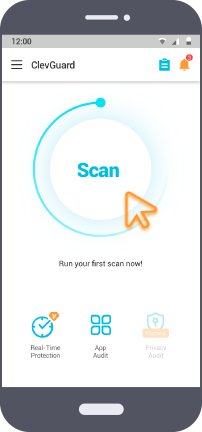 Choose "Fix" to remove spyware from your mobile phone quickly. "ignore" refers to applications that you have determined to be safe. You can also "Report" an app when you cannot ensure its security.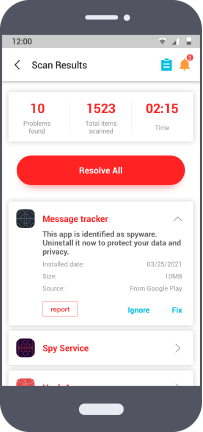 Protect Your Smartphone with ClevGuard
To protect your Smartphone, ClevGuard is the best security tool helping you know how to find hidden GPS trackers. It is a real-time spyware detector to help you keep your phone protected from Spyware by detecting and then removing it. You can use this security tool with these features
ClevGuard real-time spyware detector
Exploratory scanning phone download files for all the times.
Detect the unusual documents.
It shows 100 records.
App Audit for your phone
It offers support to scan all the 3rd party apps on your phone.
Report access to each app by risk grade.
Upload the suspicious application to check.
ClevGuard scanner and remover
Add files to blacklist or whitelist after scanning files.
The whitelist files can bypass the upcoming risk warning.
Divide applications into the whitelist files or blacklist easily.
Final Words
As it is an age of technology, everything can be done on the internet. Someone can track your location by using some tactics. Some parents track the location of their children to know where they are. But if you are a businessman, this tracking can be harmful to you, as someone can misuse it. So, you have to keep your location hidden to avoid any type of difficulty. There are a few ways that discussed above to hide your location. ClevGuard is one of the best apps to find a GPS tracker. It is a multi-feature software helping you to remove spyware from your Smartphone.