A mother said: "Recently, I found that my daughter was acting strangely. It looked like she was avoiding me and she was feeling sad all the time. I tried to talk to her but she wouldn't say anything to me. She was always going out and I never knew where she was. One day, when she was not looking, I looked through her phone and I saw harassment and threatening messages that she was receiving via Instagram. They were two people texting her mean messages and it was like that for months! When I learned that, I talked to her right away but I wish I would have found that sooner."
This woman had a really sad experience with her daughter and she wishes that she would have known sooner. Nowadays, we have created the one of the best family tracking Apps, KidsGuard Pro for Android, in order to help families that could have this type of issues with their kids.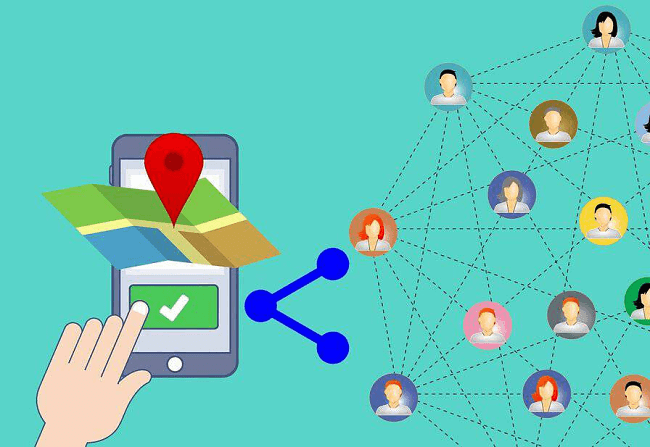 Why do We Need Family Locator Apps?
The Danger of Phones
We are currently living in an era ruled by technologies. Everyone is using the internet to get any type of information, and phones are everywhere. Nowadays, even kids, as soon as the beginning of middle school, will be provided with a phone by their parents. However, numerous people tend to forget the dangers that can be with the use of a phone with young people. There is now something called "cyberbullying", a form of harassment using electronic means and that a lot of teenagers are exposed with. The danger with cyberbullying is that, because it occurs on the phone, parents will not know about what's happening until their child talk to them. Additionally, it is easier for adults to talk with children through their phones sometimes. Even though phones are incredibly useful there is a downside to it , especially with children and teenagers. So what if we use a family locator App? Can we avoid those dangers with help of the family tracker tools? Of course, a family tracking App can help us protect our family members in great degree.
Advantages of Using a Family Locator App
There are three main reasons for people to choose a Family Locator App: for parental space of mind, for safety, and for accountability. Thanks to this type of family tracker, parents will know where their children are anywhere they go in case they need an intervention, and they will not need to worry about what their kids are doing and where they are. Additionally, a family locator App will help parents make sure that nothing suspicious is happening to their children because they will be able to monitor their phone.  So do you know exactly how a family tracking App protect your family?
How does a Family Tracking App Protect Our Family?
A family tracking App will protect your family by giving you the locations of all family members everywhere they are and at anytime, which will reduce the risk of everyone to get lost and can be a great way to be warned early if there is a need for any kind of intervention. It will help the parents in trusting their child to take part in activities by themselves while being able to track where they are to ensure that nothing is happening to them. A family tracking App will help the family feel safe in any circumstances.
Therefore, the family tracking App is very useful, however, how to choose a good family tracker? Do you know the features that the best family tracking App need to have? Let's do the explore together.
1. A family Tracking App Should Offer GPS Real-Time Location Service
A family GPS tracker which gives real-time location service will help families know exactly where and when each family members are. With real-time location, if any incident happens, anyone can alert the police and give the spot where the person was last shown in the family tracker App.
2. All Messages, Call Logs, and Media Files Can be Monitored
With the ability to monitor any media files, messages and call logs, parents can ensure that their children are not being influence by bad persons and are not a target of cyberbullying. It is a great way to be sure that everything is fine in the life of your child. Sometimes, a child will choose not to talk because he doesn't know what to do when he/she gets in trouble. With this ability, this issue can be avoided.
3. Social Media Messages Can be Read in Real Time
Social media are a great way to keep with people in general. However, it is also a platform where various type of bullying can occur without anyone reporting them. It is easy for a person to bully someone online as there is no physical proof that they did something and for the capacity to erase anything if needed. By being able to read social media messages in real time, parents will be able to spot any signs of bullying and stop it before it causes too much damages.
4. A Family Tracking App Should Have the Geofence Function
The Geofence function is a special feature that will allow the user to put in place a virtually demarcated boundary around an area of the user's choosing. As a user, you will be able to put Geofence on a determined physical area. Once it's done, anytime a family member will enter or leave this area, a notification will be send directly to your phone. The boundary act as an imaginary fence that will be giving you update every time the person that you are tracking is crossing it.
You must have known how to choose a good family tracking App, while, do you know how the family tracker works? Let's learn the using methods together.
How do You Track a Family Member IPhone?
If you want to tarck a family member's iPhone, KidsGuard Pro for iOS is a good choice. You can know more about KidsGuard Pro for iOS by reading the introdution below:
KidsGuard Pro for iOS is an iPhone monitoring application that will help you have an eye on your child and what is doing in any circumstances as long as you have an internet connection. The installation will take only five minutes and you will be able to access more than twenty features for iOS. The data on this App will be synchronized every time that there is a Wi-Fi connection, no need for a USB cable!  
What Functions does KidsGuard Pro for iOS Have?
Function 1: Read Messages
Thanks to KidsGuard Pro for iOS, you will be able to read any messages received and send, and even deleted ones, of your target phone. You can have access to not only text messages but also any messages from social media and application such as WhatsApp without the need to have the phone next to you.
Function 2: Check Safari History and Bookmarks
This application will offer you the possibility to check the browser of the target phone and consult bookmarks as well as safari history. Thanks to that, parents can ensure that their children are not looking for any suspicious websites or websites that are not authorized at their age.
Function 3: Access Videos and Photos
KidsGuard Pro for iOS will give you the access to the entirety of the videos and photos taken by the target phone. Each picture or video will be seen, even deleted ones. Then you will be able to consult them directly online.
Function 4: GPS Tracker
Another function for KidsGuard Pro for iOS is the capacity to track the target phone and give its exact location in real time. Thanks to that, you won't need to be worried anymore about where your children are. You will have access to their location at any time as long as you have a device connected to the Wi-Fi.
Therefore, how to use  KidsGuard Pro for iOS to  track the location? Let's check the using steps.
How to track family members IPhone with KidsGuard Pro for iOS?
Step 1: Create an Account or Sign up
To be able to use this application you will either need to register or sign up at first . If you want to have access to all the features, you will have to purchase a plan.

Step 2: Install KidsGuard Pro for iOS
You will have to download and install KidsGuard Pro iOS on phone that is used by the person you want to monitor. This step will take only five minutes and is pretty easy to do. Every detail will be explained by the application, you will just need to follow the step.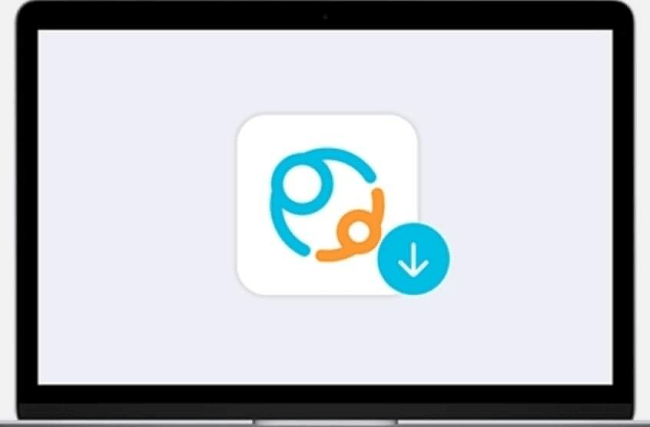 Step 3: Scan the Data
For this step, you will have to scan the iPhone data either with Wi-Fi or without it depending on the conditions that you have at the moment you are downloading the application. Either way, you will be able to scan the entire iPhone thanks to KidsGuard Pro iOS.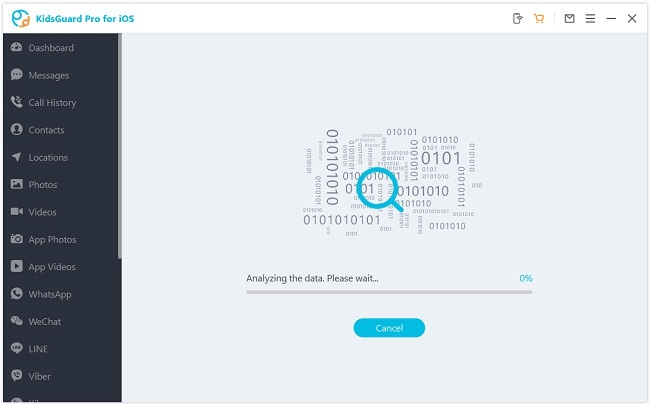 Step 4: Start Using KidsGuard Pro iOS
Once every previous steps are completed, you will be able to use all the features in it and KidsGuard Pro iOS will display the files that you want to see. You can also use this App to track your family. This family tracking App for iPhone will be able to provide you with the location of any family member.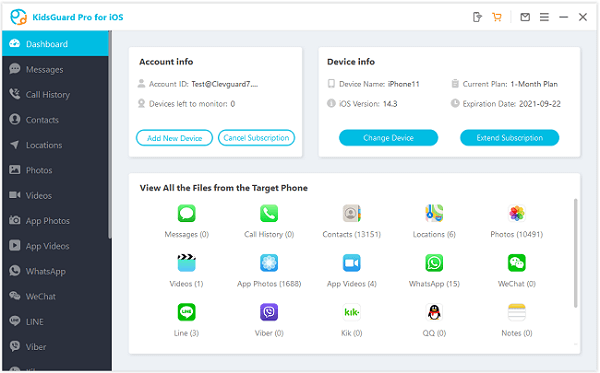 Although we have learned how to track the iPhone, here are also many people using Android phones, continue reading and you will find the suitable family tracker for Android.  
Do You Know the Best Family Tracking App Android?
With KidsGuard Pro for Android, you will be able to track your loved ones and see their location at any time, that way you won't need to worry about where they are. To track them, you will need to connect the Internet. Then you will be able to access the files of the phone at any time.
How to Use KidsGuard Pro for Android to Track Family?
Step 1: Register and Choose a Plan
You will need to sign up to the application and subscribe to a specific plan in order to have access to all the features available with this family tracking App Android. To do so, you will need a valid e-mail address as well as a password that you will be the only one to know about.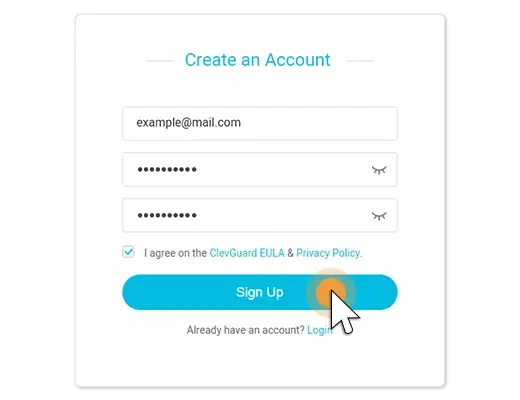 Step 2: Install idsGuard Pro for Android on the target device
After registering, you will need to install KidsGuard Pro for Android on the phone of your target. The process will only take five minutes and you will be guided throughout all steps directly on the application.

Step 3: Use the Monitoring App
Now you have access to all the data on your target's phone! From there, on the dashboard, you will have various options that you can choose from, one of them being the possibility to track your target.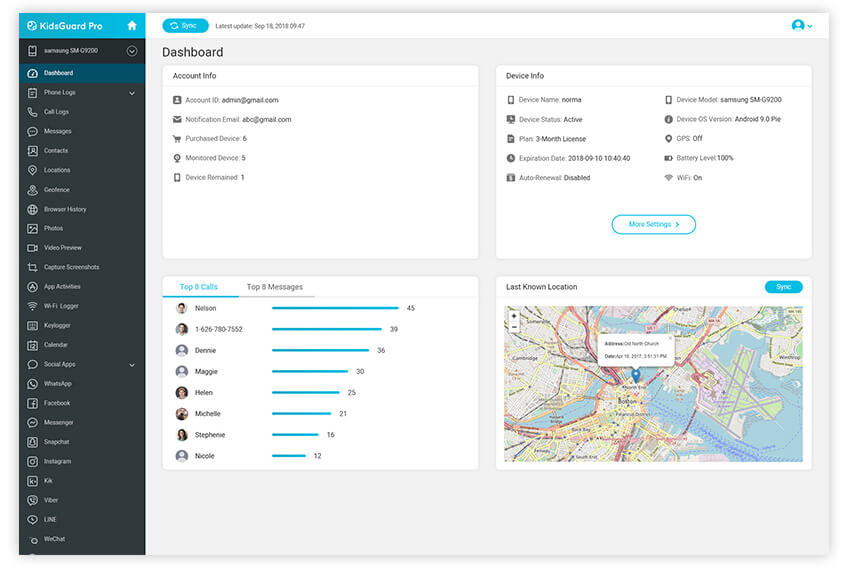 When we read here, we must have already known the necessity of a family tracking App, and how to track our family member's iPhones and Android phones with the good using tracking App KidsGuard Pro. In addition, we may have other questions about the family tracker. Let's check some hot questions that many other people also want to know as follows:
FAQs about Family Phone Tracker
Thanks to the KidsGuard application, an IPhone family tracking App, you will be able to track your son' iPhone without him knowing. You will need to download this App at first, after that, you will be able to directly go online and see where your son is.
2. Can I See What My Child is Doing on Their iPhone?
The KidsGuard Pro application also has features that will provide you with the possibility of looking at messages on any social media, videos and photos that are on your child's phone. Thanks to this application, you will be able to see any calls or SMS received on the phone of your child, even the deleted ones. In a word, with this application, you will have a total access to the phone of your child and will be able to ensure that he/she is okay anytime and anywhere he/she is.
3. What do Phone Trackers Do?
By using a family locator GPS tracker, you will be able to have a real-time location of the phone of the person that you are trying to track. Thanks to that, you will be able to be less worried and react rapidly if necessary. Furthermore, with a phone tracker you will have access to the information that the targeted phone is containing at anytime you want. You will also be able to see messages on social media in real time.Besides, a phone tracker will allow you to check call logs if you need it.
Final Words
A lot of people could ask "how do you track a family members IPhone" and think that there is no solution for it. However, with KidsGuard Pro for iOS and KidsGuard Pro for Android, one can monitor various features in a phone from a distance, this application will help you know where your child is and what he/she is doing while having access to all messages from texts and social media, even the deleted one. Additionally, one will have access to all photos and videos that are stocked into the phone. With the help of this application, parents will not have to worry about where their children are or if their children are being harassed or not. They will be able to directly see it through the application.