Have you ever thought about tracking someone's WhatsApp online? Maybe you want to keep a check on the WhatsApp activities of your kids. Or, perhaps you want to find out if your spouse is cheating on social networking apps. In any case, using a handy WhatsApp online tracker is indispensable.
However, there are lots of WhatsApp online trackers on the market. Which one is the best? Well, don't worry. In this article, we are going to introduce the best WhatsApp online tracker app which you can use for these purposes.
Table of Contents
1. Background Information on WhatsApp Online Tracker
Since WhatsApp has become so popular, even young teens and children have started using the app. Although this app can help them keep in touch with their friends and family easily, it does open doors to a whole new world of potentially dangerous scenarios.
Young kids are not mature enough to judge who or what is wrong. This results in several situations where they are involved in inappropriate activities. When you use a WhatsApp online activity tracker app, you can easily keep a check on the interactions of your kids on WhatsApp and stop them when necessary.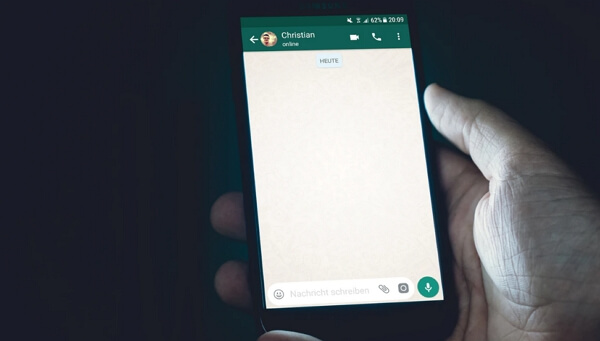 Since communication through WhatsApp is free, many people use this very frequently for interacting with almost everyone they know. The cases of infidelity have increased with the introduction of such apps. If you ever suspect and want to catch your husband is cheating on WhatsApp, the best way to know for sure is by tracking their activities on WhatsApp.
When you head an organization or a team, you would want the entire team to be productive and concentrate on their work during the working hours. However, many employees get distracted by online social networking apps like WhatsApp due to which their productivity decreases to a great extent. Through the WhatsApp tracker apps, you can ensure that your employees are maintaining their productivity.
These are just a few of the many reasons why a WhatsApp tracker app is necessary.
2. The Best WhatsApp Online Activity Tracker - KidsGuard Pro
Out of all the available WhatsApp activity tracker apps online, we have to say that KidsGuard Pro is by far the best we have ever tested. In the following part, we will look deeper into this app and see what it can do in tracking the activities on WhatsApp.
2.1 Things to Consider When Choosing a WhatsApp Online Tracker App
Everyone is looking for an effective and WhatsApp monitor app, but before you make the final decision, there are a few things that should be taken into consideration.
1. Whether the app is value for money or not. There are several WhatsApp tracker apps that offer just one feature of WhatsApp tracking and charge exorbitant prices for the same. While picking a WhatsApp tracker app, you need to ensure that the app provides a good set of WhatsApp tracking features at the best price.
2. Since you would definitely not want the target device user to know that you are monitoring their WhatsApp activities, you need to make sure that the tracker app you choose stays hidden on the target device. This way, the target device user would not catch you tracking their activities.
3. As accessing the target device on an everyday basis is not feasible, you need to pick a Whatsapp tracker app which allows you to monitor messages remotely without target phone every time physically.
4. The tracker details on WhatsApp should be updated in real-time.
5. The information displayed by the tracker should be accurate and reliable.
6. The WhatsApp tracker app used by you should not lead to any functionality issues on the target device. If this happens, the device user might suspect something is up on their phone and modify their settings in such a way that you no longer would be able to track their Whatsapp activities.
7. The WhatsApp tracker app should be easy to download and must have a friendly user interface so that even novice users can use this app to their advantage.
So considering all these facts, we decided that KidsGuard Pro is the best option for most people.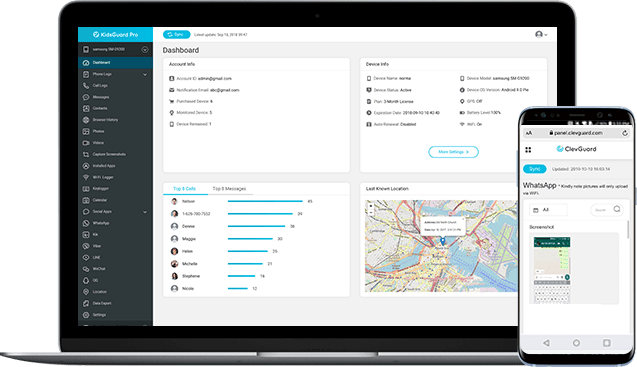 2.2 What is KidsGuard Pro and What Can It Do
KidsGuard Pro is a phone monitoring app which has been specifically designed for monitoring all the activities on a cell phone. It is packed with numerous phone monitoring features, and you can also monitor WhatsApp activity using this app.
If you wish to use this app to monitor the WhatsApp activities on the target device, you just need to access the target phone once for installing the app. Once you do this, you can track WhatsApp on the target phone remotely without the target device user getting to know. All these results are updated in real-time on this app's online dashboard. KidsGuard Pro is 100% reliable and is accurate with all the information displayed on the dashboard.
With KidsGuard Pro WhatsApp Monitoring Feature, You Can
Track all the incoming, outgoing, deleted or even unsent messages on WhatsApp.
Read app notifications and stay up on the latest information.
Check WhatsApp screen activities secretly.
View the photos saved from WhatsApp.
Remotely access all the information collected from WhatsApp.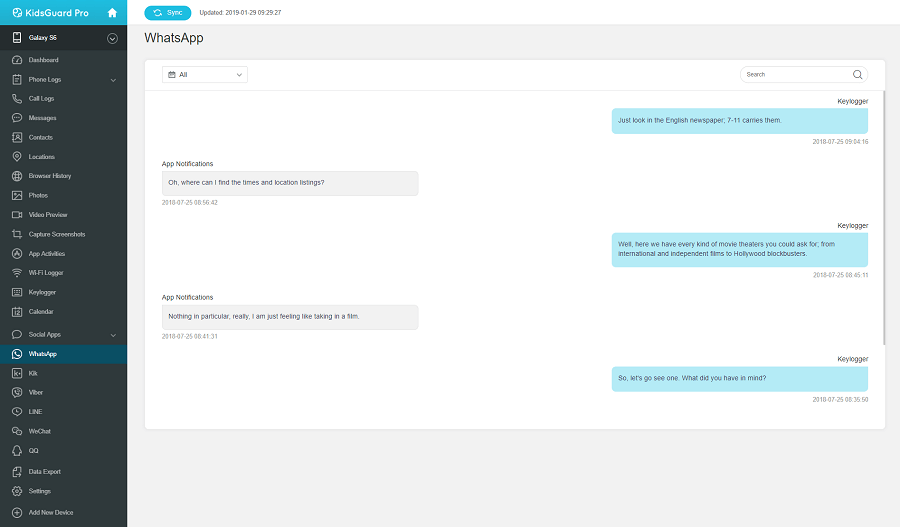 2.3 How it Works for WhatsApp Monitoring
To know how to track WhatsApp activity using KidsGuard Pro, follow the steps given below.
NOTE:
KidsGuard Pro is compatible with Android - KidsGuard Pro for Android and iOS - KidsGuard Pro for iOS devices. Here we mainly introduce the steps of KidsGuard Pro for Android. If your target person is an iOS user, you can click KidsGuard Pro for iOS to know more.
Step 1: Click "Monitor Now" button below to create your KidsGuard Pro account and get a valid license. Then download the app to the target cell phone by going to www.clevguard.net.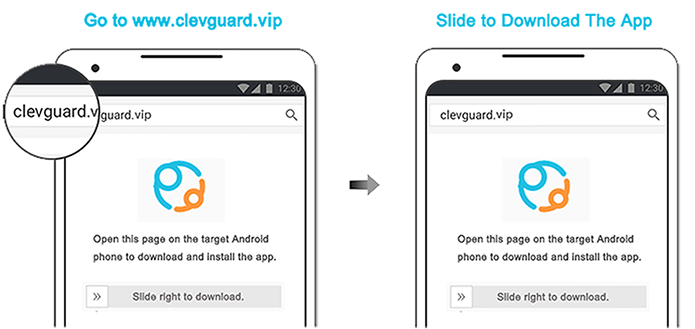 Step 2: Install KidsGuard Pro app on the target device and follow the on-screen instructions to enable some necessary settings.

Step 3: After you have correctly set up the target device, go back to KidsGuard Pro website and access its online dashboard. Then select WhatsApp from the list.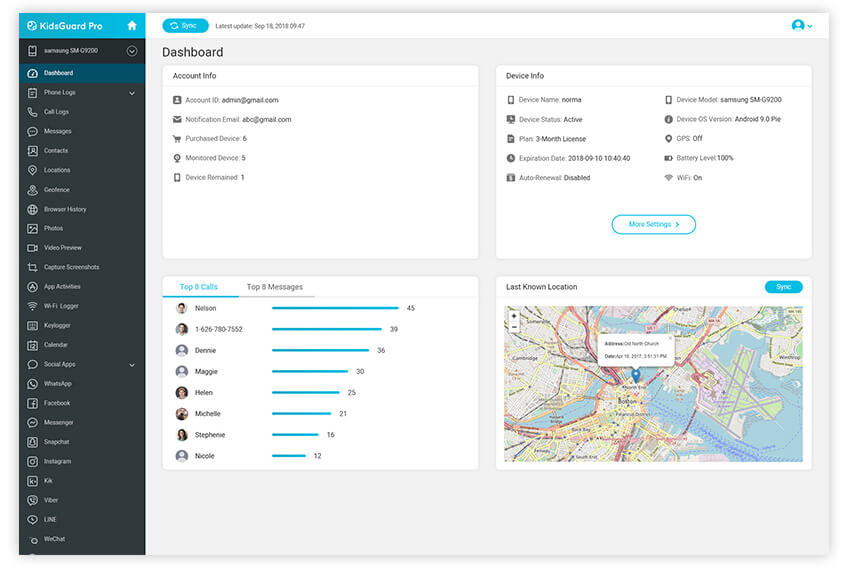 The whole process takes you less than 5 minutes. After checking up on WhatsApp activities, you can also track Facebook, Snapchat, Instagram, Kik, Viber, text messages, call history, locations, and other data using KidsGuard Pro. If you wish to have a free trial before purchasing, you can experience its online demo.
2.4 A Thorough Review of KidsGuard Pro App
After using KidsGuard Pro, the different aspects of this app can be reviewed in the following way.
UI Interface:
KidsGuard Pro is straightforward to install and use. It just takes a few minutes for the installation, and all the necessary instructions are given on-screen.
You can find detailed user guides and a live demo for the ease of use of this app. This makes it simpler for even a novice user. This app also features an interactive online dashboard which is easy to navigate and has a truly intuitive user interface.
Monitoring Features:
With KidsGuard Pro, you can monitor almost every activity on an Android device. The incoming and outgoing calls and messages, the photos and videos stored on the target device, the real-time location and the popular social networking apps monitoring are all effective.
It also has an iOS version, with which you can easily check the contacts, photos, videos, locations, notes, reminders, etc of the target iPhone/iPad.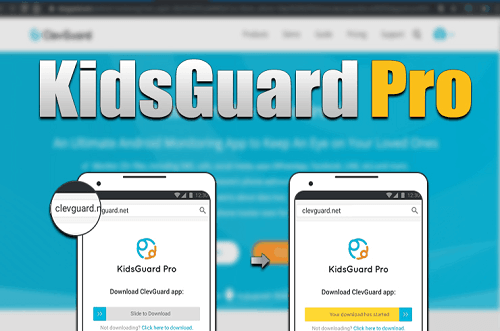 Pricing Plans:
When compared to the other phone activity monitoring apps online, KidsGuard Pro is pretty affordable. You can get one month plan at $29.95, the three-month plan at $49.95 and the one year plan at $99.95, which is equal to $0.27 for one day. You can make the payment for the app online through Paypal or your credit card. This app also offers a 30-day money-back guarantee if the app does not function as claimed.
Customer Support:
Customer support for this app is pretty timely and professional. You can contact customer support anytime as it is operational 24/7 on all days of the week including the major holidays.
You can even email the customer support team or convey your concerns regarding the app's functionality through a live chat session. Multi-Language support is offered by this app's customer support team.
As you can see from the above points, KidsGuard Pro excels as a phone monitoring app in every aspect and must be installed and used by every person who wishes to track the activities of WhatsApp remotely.
Wrap Up
WhatsApp has forever changed the way people communicate and keep in touch with their loved ones. However, there are many downfalls and dangerous scenarios which have cropped up with the introduction of this app.
To keep a check on the WhatsApp activities to avoid such scenarios which are discussed above, you need WhatsApp tracker apps. Out of all the available apps, KidsGuard Pro is the best WhatsApp online tracker app as it does not just monitor the activities on WhatsApp but also offers several other phone monitoring features.