Discord is a social media community where users come together to communicate through chats, voice calls, and voice messages. It contains in-built features for everyone to keep in touch with friends, family, and colleagues.
That's not all. Discord also features a gaming platform for game lovers. Here, they login into Discord and have fun playing their favorite games. The gaming industry has witnessed a new light because gamers get to see people of similar interests. With the increasing number of Discord users, there are chances that you can hack a Discord account.
Wondering how possible this is? Read till the end!
In this article, we will discuss the possibilities of hacking through a Discord account and all you need to know.
Part 1. Can I Hack into Someone's Discord Account?
Yes, it is possible to hack someone's Discord account. It is not usually as complicated as it sounds, and you only need to use the right tools.
Now, there are various reasons why you would want to hack into someone's Discord account.
As a parent, it is your primary responsibility to look out for your kids. Perhaps, you have noticed their frequent usage of Discord, or they tend to spend more time on Discord than usual.
Truth be told, you would love to know what they are up to, what kind of content they view, and even who they chat with.
Also, if your partner is starting to act suspicious and you want to find out if they have a new lover in Discord.
It could be possible they are dating online or using Discord to send text messages and voice notes. Hacking your partner's Discord account helps you confirm your suspicions. Lastly, as a business/company owner, there are certain precautions you will have to take concerning your employees.
An employee is likely to leak the company's secrets online. Discord's unique communication features make it easier for them to do that.
Therefore, by using the right software, you can get a hold of their conservations and the kind of content they view.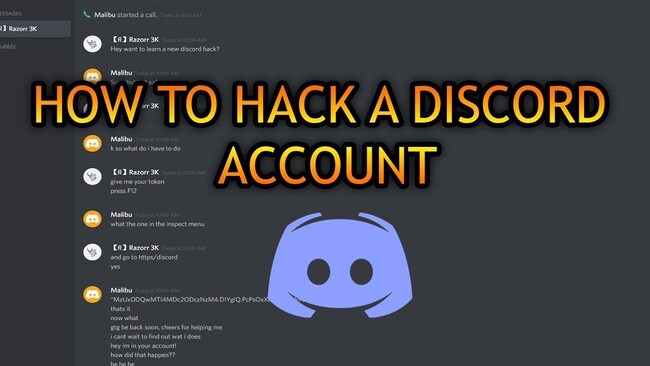 Part 3. How to Hack Someone's Discord?
There are various methods to hack a Discord account. However, it is always safer to use the right software. With the right software, hacking someone's Discord account is relatively easier and safer.
We have listed the best ways to successfully hack someone's Discord account.
Way 1. Use KidsGuard Pro for Android - Best Discord Hacker
KidsGuard Pro for Android is effective monitoring software that allows you to monitor, track, and spy on any social media platform of your choice. It has features that help you to carry out all your tracking needs.
Parents use KidsGuard Pro to monitor what their kids have been up to. These include; their text messages, video calls, and voice calls.
Employers also leverage this monitoring platform to keep track of their employees thereby helping the company's growth.
For spouses, KidsGuard Pro helps you to view your partner's Discord interface, view their text messages, and every multimedia shared.
Features of KidsGuard Pro for Android on Monitoring Discord
Monitor Discord activities. It can help monitor all friends, servers, streaming, chatting history, video chat, voice chat on Discord. With its screen recording and screenshotting feature, you can record everything.
With KidsGuard, you can conveniently monitor and track anyone's Discord activities. See the type of messages your friends share, their chat history as well as what they are saying about you.
Video Call. KidsGuard has a video call feature that allows you to make video calls with your friends. This could be of great help when hacking a Discord account.
You can easily track and monitor your friend's video calls, see who they video and call and what they discuss.
Voice Call. Another of KidsGuard's monitoring features is voice note monitoring. Voice notes are an alternative means of communication asides from text messages.
Maybe you have checked all the text messages without finding good evidence, it is likely to be in the voice notes.
Using KidsGuard to listen to voice notes on your friend's Discord account is a seamless process.
Record remotely and secretly. KidsGuard allows you to remotely record anyone's conversation on Discord. With Discord's voice call feature, users can easily communicate online through calls.
If you intend to know who your partner speaks with over the voice call on Discord, you can do all of that with KidsGuard. Simply press the record button to start recording all their conversations.
Parental controls. It is high time you free yourself from unnecessary worry over your kid's online content and videos. KidsGuard Pro has a parental control feature that allows you to keep a close eye on your kid's Discord activities.
With KidGuard Pro, you can;
Check your kid's Discord conversations
Monitor the contents they view
View the kind of videos they share and receive
Record their voice call conversations with friends and peers
Track and get alerted on the certain keyword you feel are inappropriate for your kids.
How to use KidsGuard Pro for Android to Hack Discord
Step 1. Sign up a KidsGuard Pro account.
Using a valid email address, you can open up an account on KidsGuard Pro. After this, choose a purchase plan so you can activate the product and get started.
Step 2. Download on the target device.
Next, download the KidsGuard app on your target device. This helps you complete the setup procedures.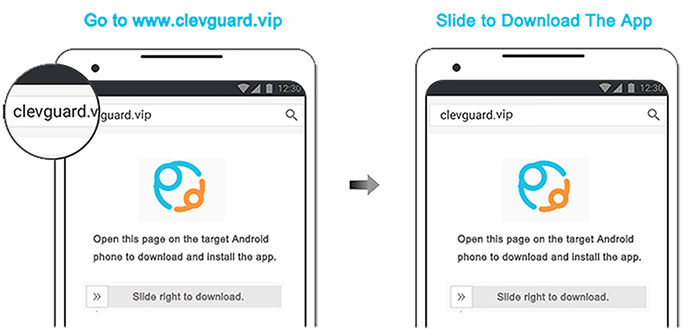 Step 3. Hack and monitor Discord
Now, you can easily view anyone's Discord account from the control panel.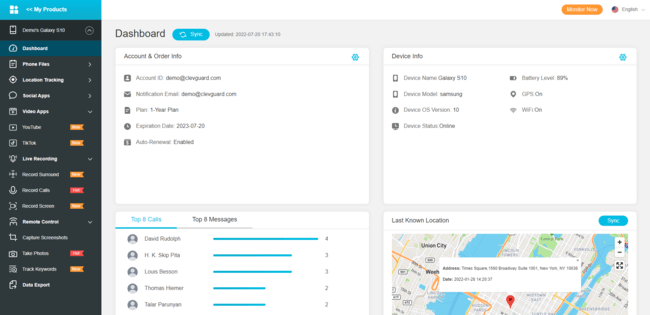 Way 2. Use Spyrix
Spyrix as a monitoring software allows you to spy on anyone's computer activities as well as their social media apps. It works by collecting all the data available on the computer device. Such data include; messages, videos, and on-screen recordings.
With Spyrix, you can easily see anyone's Discord activities including the pages they visit.
Below are the features of Spyrix;
Monitor someone's on-screen activity
View chat history
Monitor voice chats
View Discord servers
Spy on video chat
Way 3. Use mSpy
mSpy offers an Android and iPhone version that helps you seamlessly hack into someone's Discord account and get information. It has mobile app versions for users to download and get started.
mSpy gives you access to all details on a Discord account. You get to see through their chats, voice notes, and video calls with ease. It operates in stealth mode making it relatively difficult for your target to see you. It does this by hiding and operating as a plugin on either your Android or iOS devices.
This way, no notification will be sent to your target device throughout the hacking process.
Features of mSpy;
Check browsing history on Discord
Monitor chats, voice notes
Spy on shared pictures and videos
Part 3. FAQs about Hacking Discord
Q1. How do hackers hack Discord accounts?
Hackers hack Discord accounts by using certain monitoring software. This software allows them access to anyone's Discord account to see all their data and browsing activities.
One such software is the KidsGuard Pro. With KidsGuard Pro, you can easily hack and see through someone's Discord account and get access to the target's chats, voice calls, and videos.
Q2. Can Discord be easily hacked?
Yes, it is very easy to hack a Discord account. However, this does not rule out the possibility of getting caught by the Discord user especially if you are using the wrong tools.
This is because Discord tries its best to safeguard the user's account. Users are usually advised to make reports on any security threats they encounter. But if you hack with software like the KidsGuard Pro, you are assured of a safe hacking experience.
Q3. Can your Discord account be banned?
Yes, your Discord account can be banned. Most times, users tend to violate the terms and conditions of the social media app. When this happens, Discord can ban such an account from further operation.
Conclusion
Hacking your kid's Discord account may seem inappropriate but it is the only means of knowing what they are up to online. It allows you to monitor their activities, and even confirm your suspicions.
Also, it keeps you in a safer place when handling your employees. Now, you can easily point out those that are sabotaging the company from the loyal ones.
In addition, using spy apps like KidsGuard Pro makes hacking easier and safer. If you are suspecting your partner of chatting with you, KidsGuard Pro, allows you to monitor their chats, pictures, videos, and voice call on Discord.