Sometimes you learn about a new cool application, but unfortunately, you cannot find it upon searching on the app store. The app even says it is not available in your region. The easy solution is to change App Store location and the Apple ID region, and then get access to that app.
Table of Contents
Part 1. Can You Change Your App Store Location on iPhone?
Yes, Apple allows you to change the app store location, region, and country to a different one, but it has some restrictions and requirements. Meeting these will be much easier for someone who relies on free apps and services and does not use their payment information for app store purchases.
However, if you do that, you must have a payment method for that country and a billing address. The other requirements include leaving family sharing group, canceling previous subscriptions, losing app store credits, and completing active transactions. As you meet all these requirements, you will be good to go.
Part 2. How to Change App Store Location Manually on iPhone [3 Methods]
The process becomes extremely straightforward when you meet the requirements to change your location and region. Below are the 3 most effective ways to change the app store location and country on your iPhone:
Method 1. Change Location in App Store from iPhone/iPad Settings
The easiest method is from the settings on your iPhone or iPad. The settings application has all the account details regarding your account, and it is also the easiest way to manage your payment information. So, to change your location for app store, you may need to follow the steps below:
Inside the Settings, tap on your Apple ID and then go to Media & Purchases.
From the options, tap on View Account, and then you will need to tap on Country/Region option.



Tap on Change Country or Region, and you can change to any country you choose.
Provide all the correct information about the new country and click done.
The app store region is now updated, and you will see any previously unavailable applications.
Method 2. Change App Store Location from Mac iTunes
If you don't want to change the region settings on your iPhone or iPad, you can also use the iTunes option on your Mac. The process seems very simple since you already have your account logged in on your mac. So, follow the steps below and change the region settings:
Open iTunes and go to Account options.
Click on View My Account and see the details of your Apple account.

On the right side, you will see the option to Change Country or Region.
Enter all the details about the new country and finish the process.
Method 3. Change Apple App Store Location from Official Website
Say that you don't have a Mac but want to change the app store region. A Windows laptop or computer with the official Apple website can do the job for you. The process is very simple, with only a few steps described below.
Open Apple's official website and sign in.
Click on Personal Information.
Go to Country/Region and click on Change.
Fill in all the new details and finish up the process.
Part 3. How to Change and Fake GPS Location on iPhone to Anywhere
If you still face any issues after changing the account region, there are chances of some GPS-based restrictions. The best solution to that is GPS spoofing, and ClevGuard ClevGo brings the best experience regarding that. Using ClevGo, you can spoof your location anywhere worldwide for as long as you want using a computer.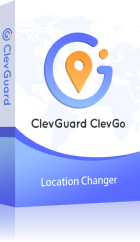 Features of Location Changer
It supports the latest and old versions of Android OS and iOS.
Works on both Windows computers and Macs.
There is no requirement like jailbreaking or rooting your devices.
You can instantly move to a new location.
Use GPS simulation to move to a new location with path tracking slowly.
Step 1. Using ClevGo starts with running the tool and connecting your iPhone using a USB wire.
Step 2. Once the connection is established, select Teleport Mode inside the menu on the map.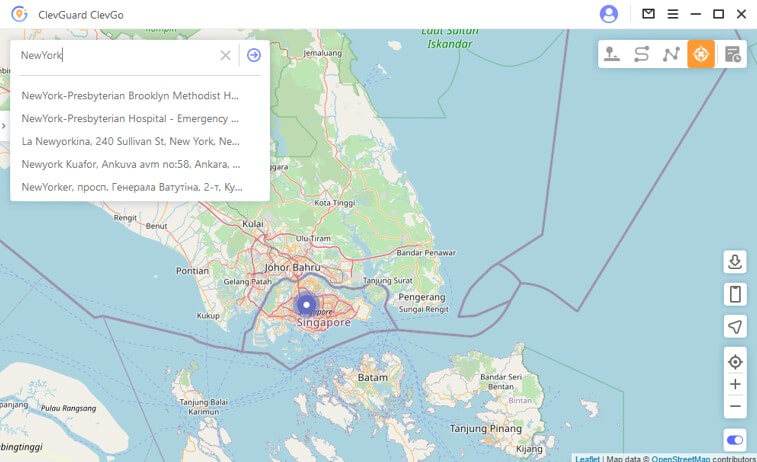 Step 3. Search for the desired destination location on the map. Click Move in the prompt message you get on the screen, and your iPhone will get the updated location.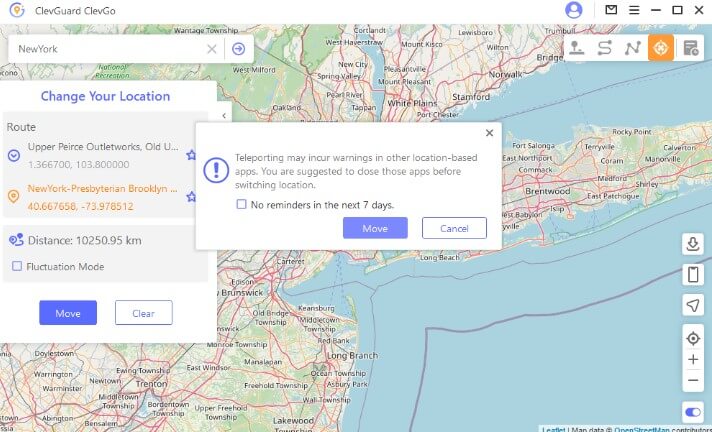 FAQs: More About Changing App Store Location on iPhone
1. What happens if I change my country or region on App Store?
As you change the country or region on the app store against your Apple ID, you will start seeing unavailable apps in your country or region. It is a great way to download and use apps not launched for your region.
2. Will I lose my apps if I change Apple region?
No, changing the account region does nothing to your previous purchases. It only makes the apps available to you that are originally unavailable in your region. However, you may lose your current subscriptions.
Conclusion
We hope that if you were also struggling to find some cool apps on the app store, the methods above were good enough for you to gain access to those apps. However, if a restriction is GPS-based, changing only regions won't help, and that's where GPS spoofing can come in handy.