As a modern citizen of the digital age, the chances are that you have a mobile device within arm's reach as you read this. Our smartphones are essential tools in our daily lives, but they are also valuable assets that can be lost or stolen. Fortunately, a service known as an IMEI tracker online can help you locate your device if it ever goes missing.
In this comprehensive guide, we'll delve deep into the world of IMEI tracking online, explaining what it is, how it works, and how you can use it to safeguard your precious device.
Part 1: What Is IMEI and How to Get IMEI Number?
IMEI stands for International Mobile Equipment Identity. It's a unique 15-digit identification number that every mobile phone or smartphone has. IMEI serves as an important tool in preventing mobile device theft as it can help to identify a particular device among millions of others.
How to find your device's IMEI number:
*#06#: Dial *#06# on your device, and the IMEI number will appear on your screen.
For Android: Go to the About Phone section in your phone's Settings. It is usually on the Phone information, then Phone identity menu.
For iPhone: Go to iPhone's Settings > General > About and scroll down to find your IMEI.
For older phones, you can also find your device's IMEI on the back or side of mobile packaging. Also, if your Android phone has a back cover and you can access the battery, the IMEI is under the battery.
Part 2: Can IMEI Be Tracked Online?
The short answer to this question is: Yes, an IMEI can be tracked online. This is where an IMEI tracker online comes into play. Using the unique IMEI number, these online services can track the location of your device. This is a huge relief for those who have had their devices lost or stolen, as it provides a way to potentially recover the device.
Online IMEI tracking is not just about locating a lost device, though. It can also provide useful information about the device, such as its model, the network it is connected to, and even its current status (if it's turned on or off). It's important to note, however, that the success of IMEI tracking online largely depends on the device being connected to a network. If the device is turned off or not connected to a network, tracking it may be more challenging.
Part 3: How Does IMEI Tracker Online Work?
An IMEI tracker online works by using the unique IMEI number of a device to track its location. When you enter the IMEI number into the tracker, it communicates with the GSM network to locate the device. This process is made possible thanks to the fact that every time a phone connects to a cell tower, it transmits its IMEI number.
Once the tracker has located the device, it will display the information on a map. This allows you to see exactly where your device is in real-time. Some IMEI trackers online also provide additional features, such as the ability to lock the device or erase its data remotely, adding an extra layer of protection for your personal information.
Part 4: Is There a Free IMEI Tracker?
There are indeed free IMEI trackers online that allow you to track your device without spending a dime. Here, we'll introduce you to some of the most popular ones.
1. IMEI-TRACKER
MEI-Tracker is a free online service that allows you to track the location of your device using its IMEI number. It's a user-friendly platform that provides accurate and reliable tracking results.
To track your Android&iPhone with IMEI number, get the number first, then enter the IMEI code in the box and choose your country. Finally click Track IMEI and you can find the location.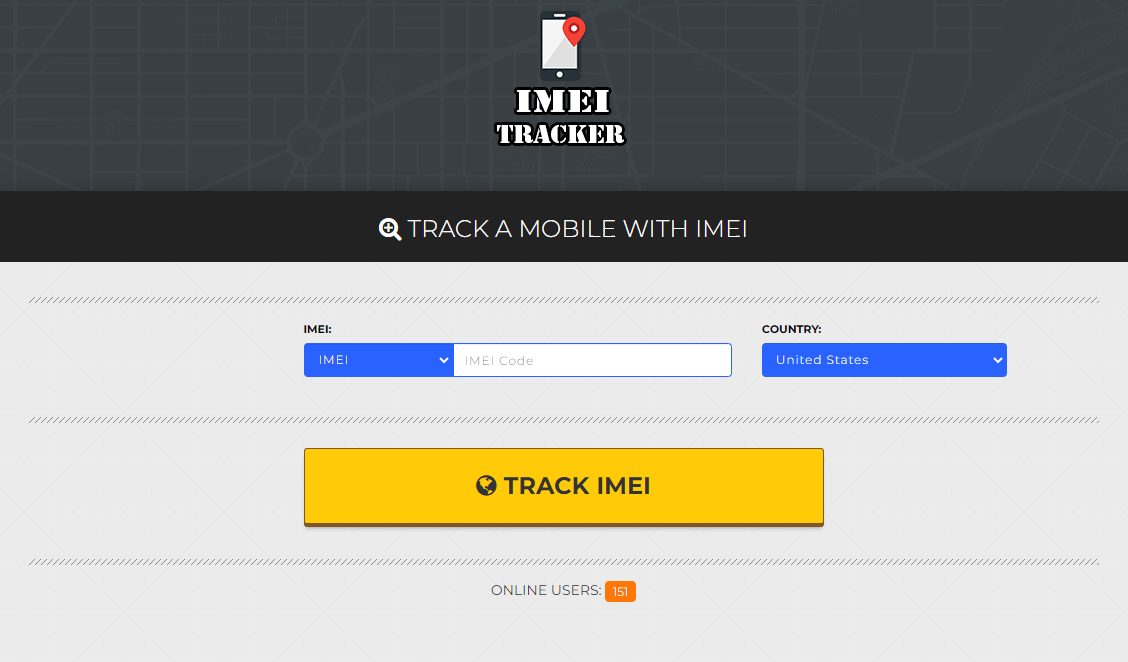 2. Trackimei.net
Trackimei.net is another free IMEI tracker online that provides a straightforward way to track your device. Simply enter your IMEI number, and the tracker will show you the location of the phone on the map.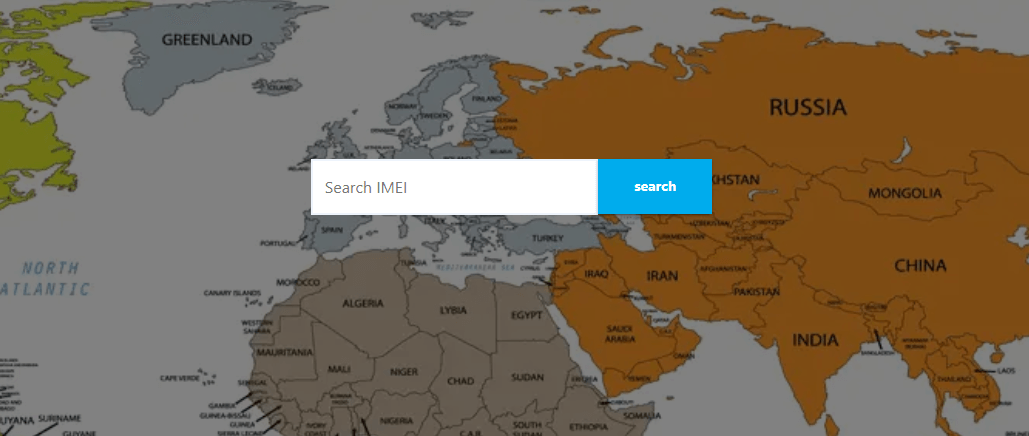 3. CEIR IMEI Tracker
The Central Equipment Identity Register (CEIR) IMEI Tracker is a free service provided by the Indian government in some countries. It not only tracks the location of a lost/stolen device but also blocks it to prevent unauthorized use.
To use this free IMEI tracker online, visit the webiste and click on the Block Stolen/Lost Mobile. Enter the related device information and submit to get the request ID. Finally use the request ID to unblock your IMEI number and you can locate the status.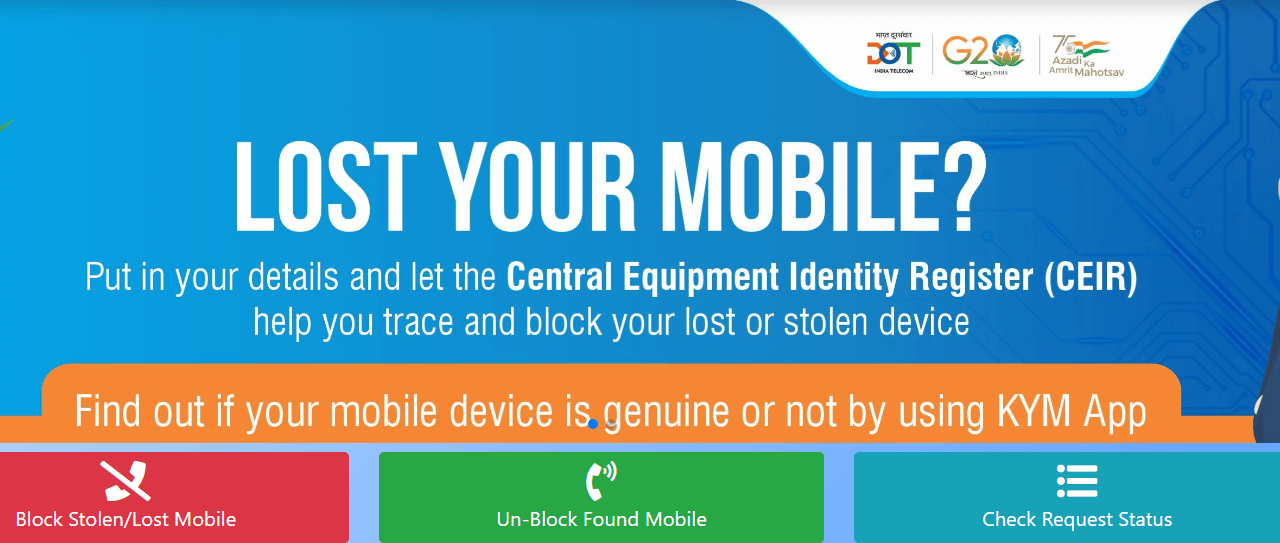 4. IMEI Tracker-Find My Device App
This is a free app available on the Google Play Store that helps you track and secure your lost device using its IMEI number. It's the IMEI Tracker - Find My Device, which requires you to install on your Android device and futher to track the location.
Download and install the iMEI phone number tracker on your another phone.

Complete necessary permission settings and sign in your Google account. Let it track the location now.
Go to the SEcurity Command and use the getlostphone command. A message will be sent from the phone to your contacts.
Bonus: IMEI Tracking Software -- Track Cell Phone Location and Monitor Activities
Some users complain that the IMEI trackers online doesn't offer accurate location and some are restricted to certain countries. So, if you're looking for a more comprehensive solution, KidsGuard Pro is a premium IMEI tracking software that not only helps you track the accurate location of a device but also monitor all activities on the cell phone.
While it's not a free service, it offers a wealth of features that make it a worthwhile investment for parents wanting to keep an eye on their children's online activities or people who want to catch their cheating partners. And this software runs in 100% stealth mode, your loved ones won't find it and it's 100% safe that ensures your privacy.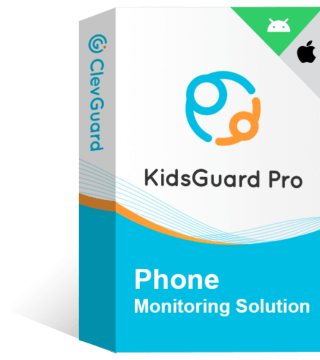 KidsGuard Pro: Samsung Phone Location Tracker
List and map view: Track real-time location and check location history of cell phone on a map with detailed address, date and time listed.
Wi-Fi location supported: Track Wi-Fi location of the targeted phone and you can know the WiFi name, address and the time that the cell phone is connected.
Set up geofence: Prevent your kids from going anywhere that cross the area and you can get notified once crossed.
Remote control: You can remotely record screen, record surrounding, take photos and screenshot the targeted phone.
Wide compatibility: Availble on all Android&iOS devices and versions.
Other track features: Track photos, videos, browser history, messages, call logs, app activities and social apps like WhatsApp and Snapchat data on the targeted smartphones.
How to track your Android&iOS devices with the IMEI tracking software:
Step 1. Sign up/in and purchase a KidsGuard Pro plan to start tracking your desired device.
Step 2. Download and install KidsGuard Pro Assistant on targeted device.On the targeted Android device, visit www.clevguard.net to download while to track iPhone with IMEI free, visit www.useapp.net to download on a computer.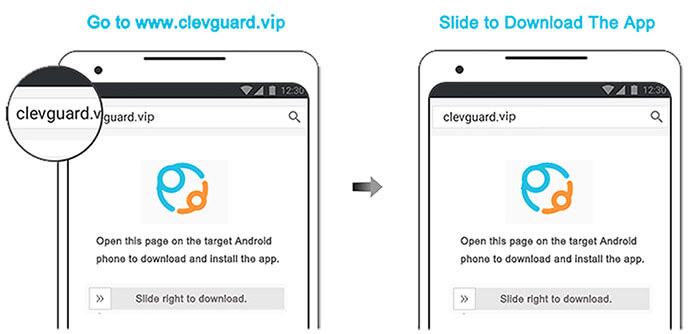 Step 3. On the KidsGuard Pro web dashboard, go to Locations tab to see the tracking.
Tip:
There are 2 ways to check the dashboard. One is to sign in your account on the web portal, the other is to download KidsGuard Pro App on Google Play Store or App Store on your own device to see it.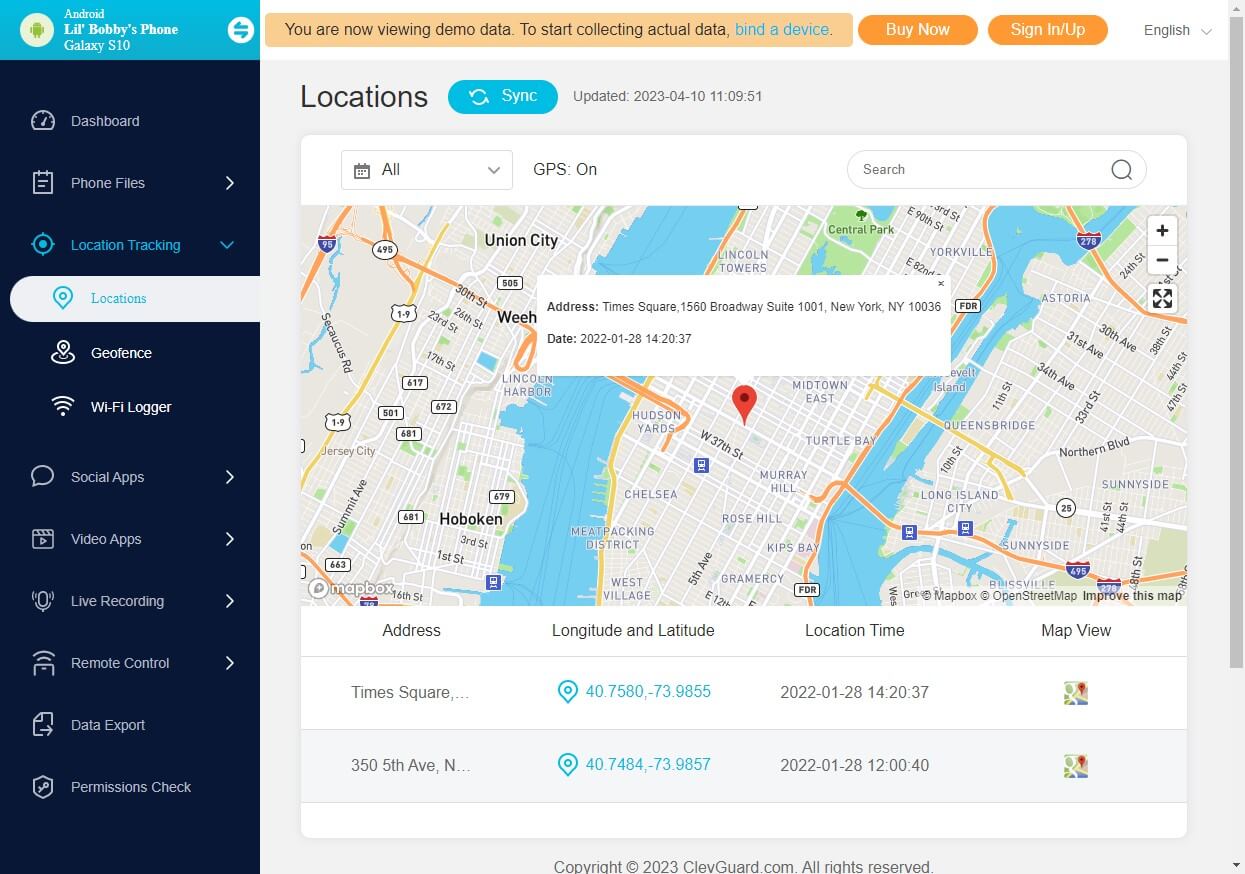 Conclusion
Now that you have a solid understanding of what an IMEI tracker online is and how it works, you're well-equipped to protect your mobile device from loss or theft. Remember, the best defense is a good offense. So, secure your device's IMEI number and familiarize yourself with these tracking services today. Stay safe and secure in the digital world!