Many people are often worried about the security of SMS text messages. Texting may seem like the most convenient way of sending private information but it leaves you vulnerable to spying.
There are many reasons why you should worry about SMS text message security.
This article provides information on how someone can read your SMS without access your phone and how do you protect the safety of SMS.
SMS Risks - Why are SMS not Secure?
In the modern world, everyone is glued to their phone. This means that more and more sensitive information is being shared through text messages.
If you are sending a message, it's best to make sure you have a good understanding of the security precautions your carrier takes concerning text messaging or what type of encryption they use.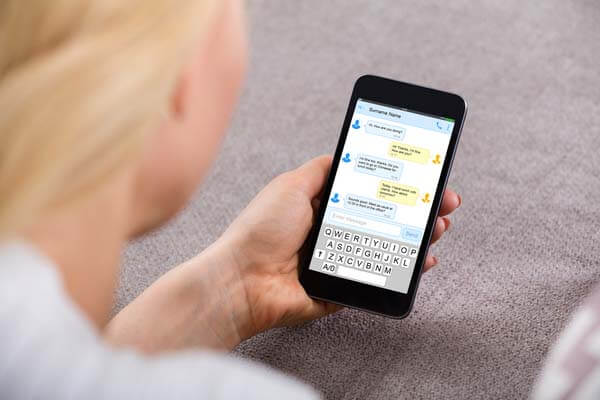 Someone can read your SMS through spyware
Can someone access my text messages?Yes, SMS text messages are not as secure as many people may think. Spyware can be installed on any cell phone and let someone read your texts, including deleted or newly sent texts.
This is the unfortunate reality of modern-day technology. Some software apps allow people to gain remote access to their smartphones, giving them the ability to read private texts or listen in on conversations.
Mobile phone Network employees can read your SMS
SMS text messages are not secure. This means that mobile carriers and governments can view the contents of each text message you send.
This is bad for your privacy. It means that people who don't want to read your messages can also see it due to this flaw in SMS security.
This is especially bad if you have anything sensitive to say, because people with malicious intent could use this information against you.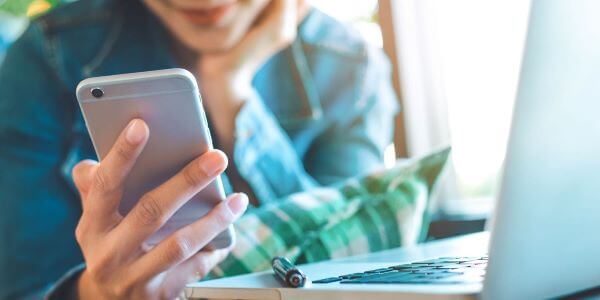 Phishing can be done by SMS
A new kind of phishing on mobile devices is on the rise. Rather than taking place on desktop computers, SMS phishing occurs on cell phones via SMS text messages.
Text message phishing is the fraudulent attempt to steal information by means of malicious texts disguised as genuine text messages.
Similar to phished websites, these phishing SMS messages are designed to try and fool people into thinking that they are genuine for whatever motive.
SMS can be intercepted by hackers
SMS messages are not encrypted, which means that the content of each SMS can be intercepted by organized and semi-skilled hackers if encryption is not turned on.
Text messages are not safe from interception by hackers. Mobile networks and message providers encrypt the contents of the messages, but the messages are not encrypted during transmission over the air from your phone to a cell tower.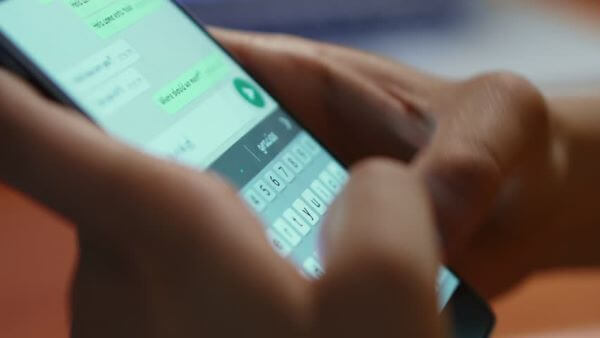 How Can I Find out If Someone is Remotely Reading My SMS?
If someone wants to spy on anyone's activity remotely, the technology available today has made it real and accessible.
Reading someone's text messages without their phone is now possible due to spying software which is now very much in demand.
There are several ways to tell if someone has hacked, trapped, or monitored your phone. The most common ones include:
A rapid decline in battery life
Interruption during call
Background noises
Lots of pop-ups and irrelevant notifications
Detect spyware on your phone with ClevGuard
ClevGuard Anti-Spyware is one of the best Anti-Spy apps available on Android. Use ClevGuard anti-spy to protect your privacy and security like harmful invisible malicious software also it gets rid of attackers who want to secretly spy on you or track all of your activities on your device.
It can find hidden spyware on an Android phone and remove malicious files with several steps. With this app, the user maintains privacy better than before.
How to Use ClevGuard Anti-spyware?
Step 1. Tap on Get it on Google Play button below to download and install ClevGuard on your Android phone.
Step 2. Open ClevGuard, begin scanning files and check for spyware on your phone by click Scan button. You only need to wait few seconds. Hidden software can also be detected in this step. Then you can know whether someone is using spyware to remotely read your SMS.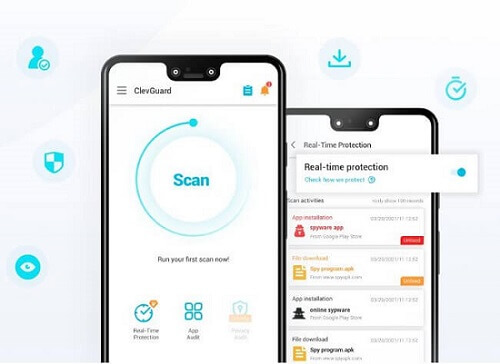 Step 3. After scanning, ClevGuard will show you the scan result, you can see malicious software in a list and simply click Resolve All to remove all malicious apps.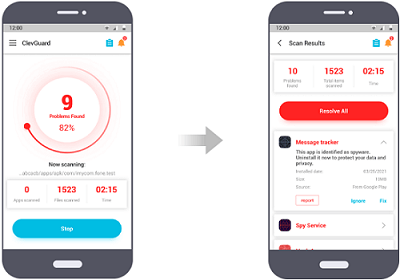 Is SMS Two-factor Authentication Safe Enough?
The world of technology is always changing, and with it comes new ways for people to communicate, collaborate, and do business.
Two-factor authentication is one of the latest ways to protect accounts and keep sensitive information safe. However, there are some differences between SMS two-factor authentication and other options.
The SMS two-factor authentication system is a popular way to protect your accounts from being hijacked by hackers. However, SMS two-factor authentication is only as secure as the telecom companies that manage the SMS text system.
Two-factor authentication is a great way to protect your business, your employees, and your clients from security threats. But it's not always easy to get everyone on board for this security feature.
How to Increase SMS Security and Privacy?
It is always better to be safe than sorry and this holds for securing text messages too. People should be aware of the risks involved with not securing their text messages and take proactive measures to protect them from being accessed by unwanted parties.
Run ClevGuard real-time protection to prevent an attack
The unfortunate fact is that anyone with access to the right equipment can easily intercept and view SMS content sent to or from a cellphone. Therefore, it is important to ensure that text messages are secure so that no one will be able to access them easily.
There are various ways to secure your text messages. One of the best ways to prevent an attack is installing ClevGuard and running ClevGuard real-time protection.
ClevGuard offers real-time protection against spyware so you can surf the web safely. ClevGuard protects your phone from tracking, sensitive data stealing, malicious apps, and malware websites.
Install the secret message app
Many secret messaging apps can provide a safe and secure means of communication between you and whomever it is that you wish to share your most intimate moments with have a look at these specific examples:
Signal
With this one of the apps that hide texts, you can keep in touch instantly without worrying about SMS fees, create groups so that you can communicate with all your friends at once, and share pictures or PDFs with complete privacy.
Viber
Viber is a much-loved messaging app that provides fast, simple, and secure whisper functionality. It's currently installed on 1 out of 7 smartphones all over the world, with more than 1 billion users globally enjoying its simple use.
Conclusion
SMS text messages are not always encrypted. This means that someone can read them.
This is why it is important to make sure your phone is secure and that you never reveal your SMS password or sim card pin to anyone including your mobile carrier if they ask for it.
If you are sending a message, it's best to make sure you have a good understanding of the security precautions your carrier takes with regard to text messaging or what type of encryption they use.