According to the latest Verizon data breach investigations report, the email security breach is at its peak in the last five years.
As a result, more and more people's email addresses and passwords can be got into hackers' and scammers' hands at any moment. The most important thing in all is that you may not know that your email address has been compromised.
In this article, we will cover how to check email breach and know if your email address has been compromised in any security breach email incident.
Part 1. 2 Ways to Check if You are Affected by Email Security Breach
If you get any news of a data breach incident on any major online companies where you have an account, you should definitely check if you are affected.
Additionally, you should check from time to time if your email security is compromised. Here are the ways to check if your email address has been breached.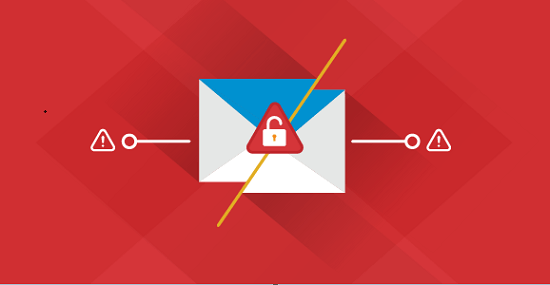 Method 1: Use ClevGuard Anti-Spyware to Check Email Breach
The best way to detect if your email account has been affected by any email security breach is using ClevGuard Anti-Spyware.
ClevGuard not only detects if your email address has been leaked but also provides a detailed report on the email leak incident. It also suggests steps for tightening the security of your email account.
Steps to Detect Email Breach Using ClevGuard Anti-Spyware
Step 1: Install ClevGuard app from Google Play Store on your phone by clicking the following button.
Step 2: Open ClevGuard, enter the email address that you want to check and then tap on "Check Now" button.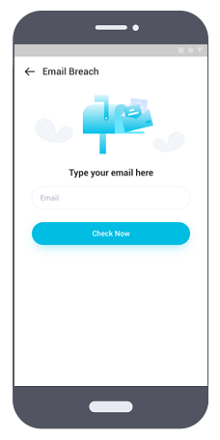 Step 3: You will see either of the following results - If your email address and password are leaked, you will see "Your password was leaked". You can also check the details of the email breach incident. Else, you will see "No leaks occur for your email address". You can follow the security steps mentioned by the app for your email account.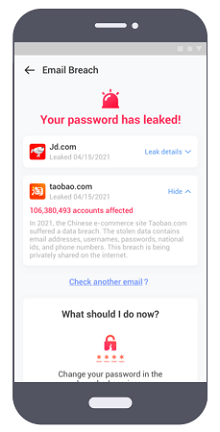 Other Important Features of ClevGuard Anti-Spyware
Spyware Scanning and Removing

Your email data might be leaked due to the spy apps on your phone. ClevGuard can scan your phone for finding hidden spy apps on your phone.

After scanning, you can protect your email data and phone privacy by deleting all the issues with a single tap.

Real-Time Protection

ClevGuard protects your phone and email from spyware and malware 24/7. It will alert you as soon as it detects anything suspicious which might become threats for your phone and email.

Junk Cleaning

Do you know your junk files might be infected with viruses, which might cause your email and other data breach? ClevGuard can check all your junk files and clean junk files on your phone completely or selectively with a single tap.

Phone Camera and Microphone Protection

ClevGuard will also notify you if any app is turning on your phone's camera or mic for spying. You can also check the risks involved in any app with App Audit feature.
Method 2: Use Online Email Breach Detection Tool to Check Your Email
There are various online email breach detection tools available to check if your email address and password have been exposed, even if these tools have limited database and reach in comparison to the ClevGuard Anti-Spyware app.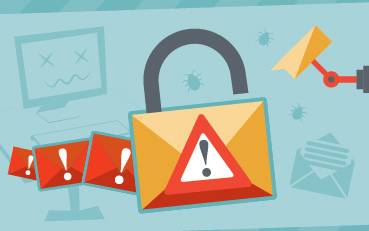 Whatismyipaddress Tool – Type in your email address and get reports when your email address and password were probably compromised. The reports cannot say for certain if your account has been breached or not.
Haveibeenpwned Tool – Type in your email address and get reports of data breaches where your email account was a part of. However, it cannot verify if your email address and password were actually exposed.
Avast Tool – Type in your email and know if your email account's password has been leaked. However, the tool does not provide any detailed report of the incidents.
Part 2. 4 Email Security Breach News: You may be Involved
Here are the most impactful email security breaches where your online accounts and email credentials could have been exposed.
Amazon Email Security Breach
Amazon suffered a major data breach in November 2018 just before Black Friday. Millions of customer details and their email addresses and account credentials got exposed.
Amazon acknowledged the data breach incident but refused to comment on its overall impact. Amazon even sent emails to the customers stating the incident and assuring that the issue has been fixed.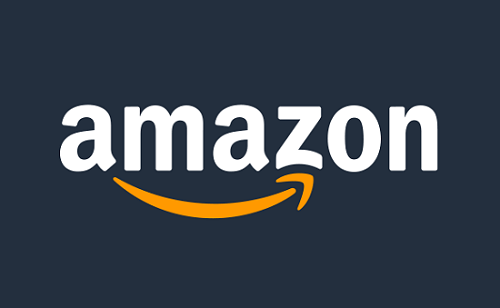 Check if your email address associated with your Amazon account has been exposed using the ClevGuard app. Thereafter, you should change the password of your email address as well as your Amazon account.
Activate two-factor authentication on both email and Amazon accounts. You can report any phishing or spoofing email fakely representing Amazon at spoofing@amazon.com.
PayPal Email Security Breach
In December 2017, PayPal issues a press releasing stating a data breach but adding no further details. It has been estimated that over 1 million users' data were exposed and hacked.
The data breach happened on the TIO network, which PayPal uses for billing purposes. PayPal's user data, including email address, contact number, addresses, and others were breached.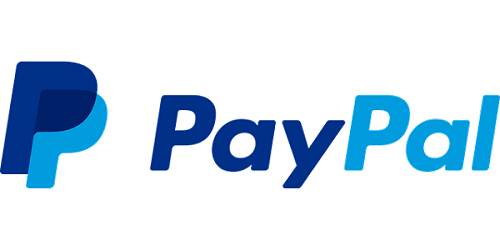 If you have a PayPal account associated with your email address, you can use the ClevGuard app to find out if your email address was exposed during the same data breach.
Once email addresses linked with PayPal got exposed, users started receiving phishing emails fakely representing the PayPal brand. If you are receiving such suspicious emails in the brand name of PayPal, you can report at spoof@paypal.com.
Apple Email Security Breach
Apple has acknowledged the presence of security flaws in their Mail app, which was first introduced during the iOS 6 update. The company has not disclosed any major data breach incident, but experts believe that the vulnerability has led to the exposure of user data to hackers.
It took that company years to find out about the vulnerability and fix it through the iOS 13 update.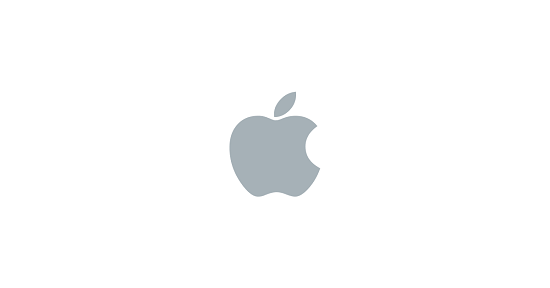 If you are an Apple Mail app user, you should definitely check if your email address has been affected due to the vulnerability. You can check through the online tools we have mentioned.
If you are receiving suspicious and phishing emails from email addresses that look quite like an official email address of Apple, you can report the case at reportphishing@apple.com.
Google Email Security Breach
Gmail is the most popular email platform in the world, and it is really scary when you read the news of the Google email security breach. Back in 2018, the Google data breach received overwhelming news coverage.
It happened due to some flaw on Google+ API, and nearly 52 million user data were exposed. The outcry was so high that Google had to shut down Google+ earlier than planned.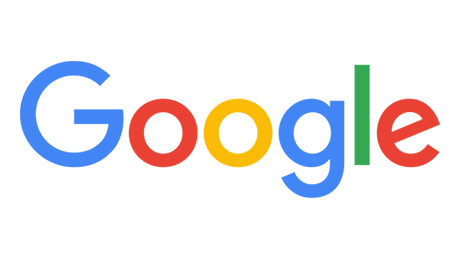 It is never too late to check if your email address was affected in any past as well as recent Google email breach incident.
Use the ClevGuard app for the same and check the reports if your email address and even password were leaked. Take the necessary steps like two-factor authentication, and if you are receiving suspicious emails, you can report to Google Support.
NOTE:
It is quite usual for affected users to get suspicious emails with phishing links from fake email addresses representing the affected companies.
For example, if your email address has been exposed in Amazon security breach, you might get suspicious emails urging you to take immediate actions from a fake email address that looks legitimate at first sight.
If you come across such suspicious emails from fake email addresses, you should report to the customer care of the respective companies to take action and prevent their customers from falling into the traps.
Part 3. What can Hackers Do with Your Email Data
You must be wondering what hackers can do with your data that they get from data breaches or any other means. Here are the possible scenarios:
Sell Data to Third-Party – If they have your email address and personal data like full name, date of birth, address, and contact number, they can sell them to third-party companies who can benefit from these data. You will start getting spam emails and calls.
Phishing and Spoofing – They can send phishing links and spoofing emails to your email address so that you fall into their traps and give up your passwords. Moreover, they can send spyware and malware through email that can get downloaded on your device and spy on your activities.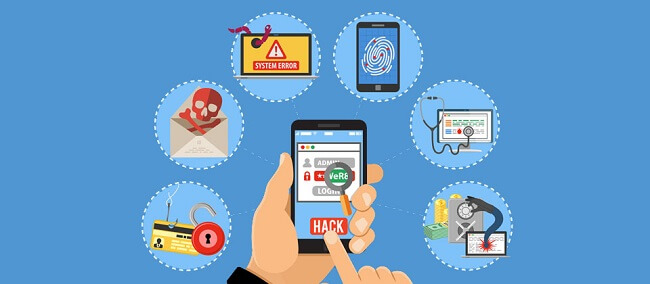 Hack Your Email Address and Online Accounts – If they have email addresses and passwords (directly or by recovering using your personal data), they can hack your email. With the possession of your email address, they can hack literally any online account associated with your email address.
Steal Your Identity – With your email address as well as sensitive personal information, it is easy for anyone to steal your identity on your online accounts and pretend to be you everywhere. This can lead to ruining your reputation and credibility, losing money from account and credit card, and whatnot.
Therefore, it is needless to say that it is important to detect your email security breach at the earliest and take the necessary security steps to prevent further damage.
That is why we recommend the ClevGuard Anti-Spyware app for detection as well as getting the list of steps to perform for tightening security immediately.
Moreover, you can protect your device as well as a personal device and personal data with its real-time protection and spyware scanner.
Conclusion
In today's world, where online security and privacy are the biggest concerns, it is quite safe to say that nothing is safe in the online world. Therefore, you have to constantly keep if your email account's security has been compromised.
The best tool to do so is ClevGuard Anti-Spyware app. You can also only check about email breach but also protect your phone from spyware and malware in real-time.