Question:
Is Tinder safe to keep my personal data, location, contact details, and photos private?
Have you truly considered the privacy risks associated with an online dating app before submitting your personal information? Do you know that even the most popular online dating app Tinder is not free of privacy risks and safety concerns?
Therefore, how to protect your privacy while using tinder becomes a common pursuit of Tinder users.
Well, in this article, we will discuss the risks of using Tinder and let you know how can you protect your privacy while using Tinder as a dating app.
Know the specific risks first, then we can know how to better take the protection measures, right? Now let's check the dangers of using Tinder together!
Part 1. What Are the Privacy Risks of Using Tinder App?
Online dating and matchmaking using Tinder app are convenient and interesting. But would you prefer convenience over privacy risks? Is Tinder dating site safe? Here are the privacy risks of using Tinder.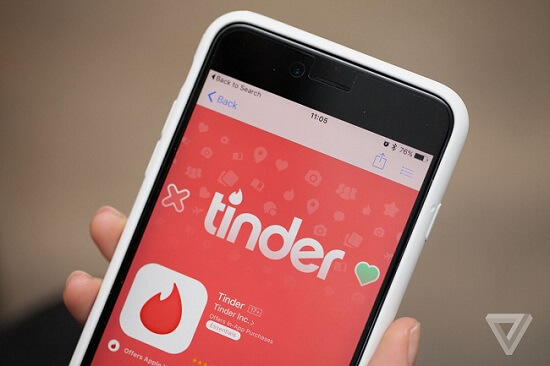 1. Your Tinder Account Can be Hacked Easily

There is literally no online account that cannot be hacked by hackers. Not just hackers, a regular person can also hack your Tinder account by getting your account credentials using spyware.

Deploying spyware on your smartphone can be done physically as well as through digital means without you knowing.

Spyware secretly records your phone activities, including finding out your Tinder account, reading your Tinder messages, and more.

Thereafter, your Tinder account can be viewed and controlled by someone else easily.

2. Tinder Stores Your Personal Data

If you read Tinder's privacy policy, they clearly state that your personal data can be used for advertisement purposes. In other words, your personal information and private chats are not secured at all.

This is not shocking because most online dating apps earn by selling personal information to third parties who use the data for targeted advertisement.

Moreover, Tinder stores all your activities on the app starting from your location and interactions with matches to your reactions to matches and your preferences.

In fact, Judith Deportail (Journalist) once asked Tinder for her stored personal data and when Tinder sent her around 800 pages of her stored personal information. This has certainly sparked the debate, "Tinder dating is it safe?".

3. Your Other Social Media can be Reached by Tinder

People sign up on Tinder using Facebook instead of phone numbers for more convenience.

However, when you sign up with Facebook, Tinder can access your Facebook profile and activity data which including your name, address, date of birth, phone number, email address, your Facebook photos, and even the pages you like.

Users can also connect Instagram with Tinder, and their Instagram pictures will be visible to their matches.

By reverse image search, anyone can find out your Instagram handle and start stalking and disturbing you. Besides, there is always a chance of wicked people morphing your images and ruining your reputation.
Solution: How to Protect Your Privacy from Tinder App? - Using ClevGuard
Even when the answer to the question "is Tinder dating app safe" is "no", people are so addicted to the app that they cannot stop using it.
That is why everyone is looking for a way to protect privacy and get safety while using the Tinder app. And ClevGuard app is exactly what you need to use Tinder safely.
1. What is ClevGuard?
ClevGuard is a versatile anti-spyware app that detects spyware, provides real-time protection and safeguards your privacy. Here are the useful features ClevGuard has.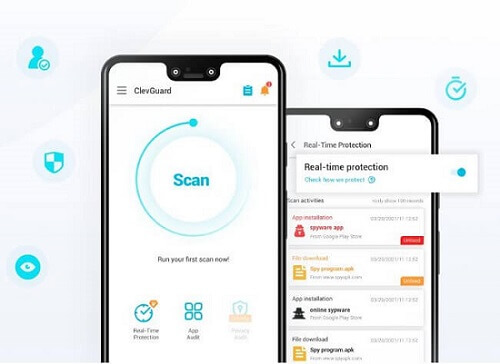 Detect and Remove Spyware

Spyware can record your Tinder activities and get your account credentials. Besides, it can send your privacy data such chats, photos, videos, and even location to hackers or the person who deployed the spyware.

ClevGuard scans your phone thoroughly to find out if any spyware is present which threathen your Tinder and phone privacy. If there are threats, you can use ClevGuard to delete them instantly.

Protect Your Phone in Real-Time

Keeping your phone protected all the time is essential in today's world.

ClevGuard app provides real-time protection 24/7. It alerts the user as soon as it detects any spyware trying to get deployed on the phone.

Whether Tinder is safe or not, ClevGuard is providing your complete protection from all spyware attacks and thereby, safeguarding your privacy.

Check Email Breach

It is quite usual that your email address and password have leaked during any major data leak of a company where you have used your email account for signing up. Once a person has your email account credential, he can access all your online accounts and reset the password easily.

ClevGuard provides the function of checking email breach and tells you if your email was breached with full details of the incident and provides you safety measures to protect your email account.

Protect Your Phone Microphone and Camera from Being Hacked

There are certain apps like Tinder that hackers can use to get access to your phone camera and microphone remotely.

ClevGuard app detects any app that turns on your camera or microphone when the app is not active. It alerts you immediately so that you can take steps to prevent remote spying and monitoring activities.

Clean Phone Junk Files

Phone junk files may contain valuable information and personal data that hackers can steal. Besides, junk files unnecessarily take up space on your phone storage. With ClevGuard app, you can clean junk files completely as well as selectively for certain apps.
2. Protect Your Privacy with ClevGuard in 3 Steps
There is no substitute for online safety and privacy and there is no better app than ClevGuard for protecting your privacy. Here are 3 simple steps to install and start using ClevGuard app.
Step 1. Install ClevGuard on Your Phone
Click the "Google Play" button below to download and install ClevGuard on your phone.
Step 2. Scan Your Phone with ClevGuard
After installation is over, open ClevGuard app. Tap on "Scan" option at the home screen of the app. Let ClevGuard scan your phone thoroughly to find out any threat for your Tinder and phone.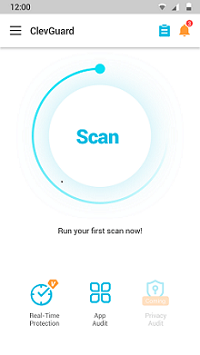 Step 3. Start SafeGuarding Your Privacy with ClevGuard
When the scanning is over, you can see the scan result to find out the malicious apps and files that affect your Tinder and phone privacy. Tap on "Fix" button to fix all the issues and safeguard your privacy. Then you can enjoy Tinder safe dating.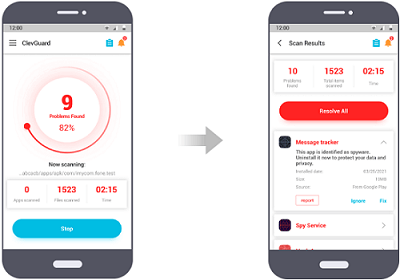 Part 2. What Are the Tinder Dangers in Real Word?
Online dating through Tinder is all about meeting strangers and going on a date with them. When you are interacting with strangers of whom you know nothing about, things can get ugly and dangerous for you. Here are some of the real-life Tinder dangers you should be aware of.
1. Tinder Scam

There are scammers who open Tinder accounts just to scam people. They try to get private images through sweet conversations and start blackmailing and extorting money.

On a date, they try to rob the person of their belongings and disappear. They also threaten to harm reputation by revealing compromising images and prevent the target person from complaining to the police.

2. Tinder Murder

The news of people getting kidnapped and murdered by their Tinder dates is not uncommon across the world. This is because people can open accounts on Tinder with a false identity and take revenge on anyone.

Even the mentally unhealthy people are there on Tinder who can do anything with their dates. Kidnapping dates, taking adult photos and videos and extorting money from the family have become easy thanks to Tinder and various such apps.

3. Tinder and STIs

Health experts consider online dating playing a major role in the widespread of STDs and STIs.

With the raging hormones among teenagers, there are times when dates can get physical and there is always a high chance of people getting affected by STDs and STIs.

Besides, Tinder has become a major platform to find partners for one-night stands.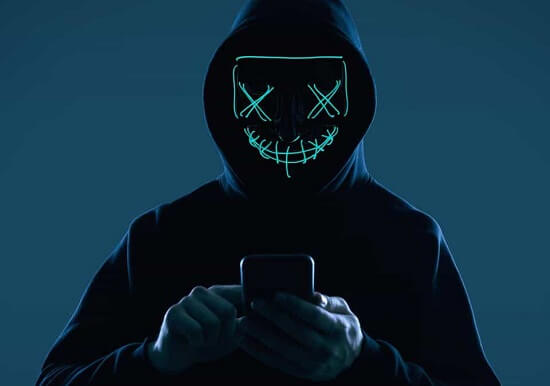 Solution: Useful Tips for Protecting Yourself from Tinder Dangers
By now, you know how to protect your privacy on Tinder. It is time to know how to be safe on Tinder and protect yourself from its dangers.
Tip 1. Be Careful with Your Geography Settings
Tinder Passport is a feature available for Tinder Plus and Tinder Gold members. The feature lets you change your location to any city and find matches there.
You should be careful about changing your location and should stick to places around your original location. Meeting people in a place you do not know can be dangerous.
Tip 2. Avoid Providing All Your Personal Details on Profile
You should not reveal all your personal details on your Tinder Profile.
For example, you should not give detailed address of your location because mentioning your city will be enough.
Similarly, you should not upload revealing profile photos and never disclose your home or work location to any stranger in your interaction.
Tip 3. Don't Let Anyone Message You on Tinder
On Tinder, a person can message you only when both of you accept each other as a match. Therefore, when you receive a message that someone has accepted you as a match, you should check his profile and be completely sure before accepting that person as your match too.
Do not accept immediately without thinking twice because once you accept, that person can message you from then onwards. If you find anything suspicious and doubtful, you should not accept and block that person.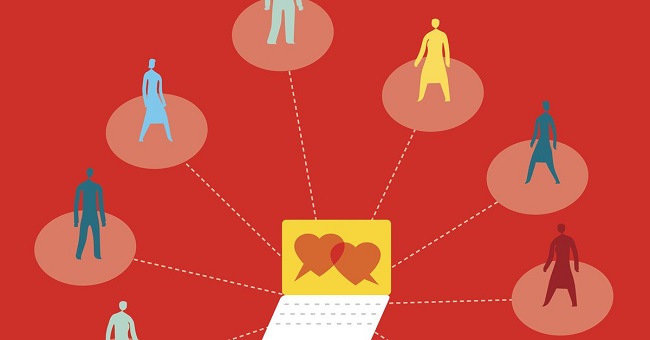 Tip 4. Block and Report Suspicious Tinder Users
If you come across matches who are suspicious and malicious in their activities, you can report such users and block them. Malicious activities include using offensive language, asking and sending private images out of nowhere, and even acting weird during an in-person meeting.
Tip 5. Meet in a Public Place
Avoid meeting your date in a private or isolated place. Always arrange for a date in a public place like a mall, restaurant, theme park and likewise. This reduces the chance of wicked people getting aggressive and executing their wicked plans in front of others.
Conclusion
It is safe to say that Tinder is not very safe. But if you take the necessary measures, you can avoid the privacy risks and real-life dangers to a greater extent.
We recommend you install the ClevGuard app immediately to spot spyware on your phone and delete them so that your Tinder account stays safe and your phone activities do not get monitored remotely.
Turn on real-time protection and be very sure before going on a date with someone whom you found on Tinder!