Tinder is one of the world's leading dating apps and has the highest number of downloads in both Google Play and App Stores in the dating section. Of course, Tinder messages and swiping are supposed to make a relationship with others, hookups, and dating purposes.
However, did you know that most people who use Tinder are likely to have lower self-esteem and less satisfaction with their bodies? Researchers have found that looking at the hot profiles of other people on Tinder may cause less body satisfaction, stress, and anxiety. Do you know dissatisfaction of a person from his own body is the biggest cause of dispersion and other kinds of mental illnesses?
That's why Tinder users have the highest number of depression cases. However, kids under 18 are most likely to be affected by other's Tinder profiles. As parents, it's essential to protect their kids from this kind of harm, which leads to reading Tinder messages becomes one of the ways to protect them.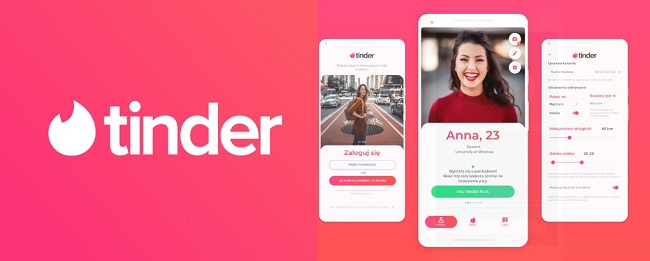 How to Read Tinder Messages Remotely? - KidsGuard Pro
Of course, we know most of them are fake, and 90% of people use Photoshop to make themselves look hot on Tinder. But your kids may don't know about it! Therefore it is important to read your children's Tinder messages, who they're texting, swiping left or right. Below we've explained how to read someone Tinder message remotely without them knowing.
1. What Can You Do to Read Tinder Messages with KidsGuard Pro?
Tinder profiles of others are more likely to effect children under the age of 18, but KidsGuard Pro lets you keep a strict eye on your children's Tinder activities, such as their messages, whom they text, and the username of incoming texts as well. The service works remotely, and even your kids will not know that you're monitoring his or her Tinder activity.
Below are some of the features that you'll see in KidsGuard Pro:
KidsGuard Pro lets you read someone's Tinder messages remotely without even knowing the user. The app works in the background and doesn't display on the screen.
The service operates remotely, so it is not necessary to have the phone physically around you to access its Tinder activities.
Unlike other Tinder spies, KidsGuard Pro updates in real-time. Meaning to say, you don't need to wait for hours to get the messages updated.
KidsGuard Pro offers end-to-end encryption. As a result, all your monitoring will be secured through strict encryption. Unfortunately, at the same time, other apps don't deploy any encryption on their servers. Hence, the device on which you're spying is always in danger.
2. How Can You Read Tinder Messages Remotely? 3 Steps Only

Step 1: Create an Account

Sign up first using a valid email ID to create an account and then choose from a plan which suits your needs most.

Step 2: Download and Install KidsGuard Pro

Download KidsGuard Pro from www.clevguard.net to the target device. Then, following the instruction to finish the installation.

Step 3: Start Reading Tinder Messages

After successful installation, you can go to the KidsGuard Pro official website and log in to access the dashboard and to check the Tinder message.

3. Why Do You Need Tinder Monitoring Apps?

If we talk about the importance of the Tinder monitoring apps, they're helpful if you want to keep an eye on your kid's Tinder activities. However, many other people use these apps to hack their partner's Tinder account. But we're not going to talk about them.

In the case of your kids, especially if they're under 18, Tinder might not be a good place for them to show off their personality. The majority of depression cases in teens are from those who are regular users of the Tinder app. That's why to prevent your kid from falling into wrong activities; you should use Tinder monitoring apps to read their messages without knowing them.

Many other apps offer Tinder monitoring, but most of them contain bugs or never update the system for newer messages. In the case of KidsGuard Pro, they offer a dedicated monitoring feature of Tinder monitoring where you can read all the messages of Tinder of both sender and receiver.

Above all, KidsGuard Pro updates its system in real-time so you can see your kids chatting in real-time without even knowing them.

4. Other Attractive Features Made Available by KidsGuard Pro

KidsGuard Pro isn't just a Tinder monitoring app. Instead, it's an all-in-one monitoring software. The service allows you to monitor every activity happening in your targeted phone without even knowing the user itself. Below we've highlighted some other famous features that KidsGuard Pro is providing:

(1) Location Tracking: In addition to Tinder monitor, KidsGuard Pro lets you monitor the real-time location of your targeted phone. Here, you can use the real-time location of your kid's phone to know where they're going out for the date. Of course, it's beneficial to keep your kid safe. So in any inconvenience, you would be able to track your kid's location easily in real-time.

(2) Other social media apps monitoning: Do you think your kids are dumb? Of course no, they are not! They're more smart than you! In most cases, your kids may shift their dating partner to any other social media application to prevent any app from viewing their chats. However, KidsGuard Pro is one step ahead. They already know this will happen, which is why KidsGuard Pro supports monitoring many other social media platforms.

(3) Remote monitoring: KidsGuard Pro allows you to monitor all your kid's smartphone activities remotely. Meaning to say, you don't need to keep their phone in their surroundings to watch it. Instead, you can monitor it in real-time even if they are seven seas away from you. Additionally, the monitoring is entirely anonymous, and no one can detect that KidsGuard Pro is monitoring the targeted phone.

Summary

Reading Tinder messages of someone else isn't an ethical act, but it becomes compulsory to monitor someone else's Tinder messages remotely in some cases. For example, you can monitor the Tinder messages of your kid to keep them safe from any inappropriate activity, or you can read the messages to clear the doubts about whether your partner is cheating on you or not.

There are already many services out there to monitor Tinder messages, but in this article, we've mentioned KidsGuard Pro it is not because we own it, it is a perfect service to monitor anyone's Tinder messages remotely without even knowing the user itself in real-time! If you read this article, you'll get why KidsGuard Pro is better than any other Tinder monitoring apps!