VSCO is a photo editing tool and application built for Android and iOS devices that let users capture and edit their pictures through a different set of tools and support functions offers by the application.
It offers a wide variety of photo filters and other editing options which makes this application worth using and compelling to many kids. A question arises is VSCO safe for teens? After reading this VSCO app review, you'll know the answer.
What Do Parents Need to Know About VSCO?
Parents should know that VSCO is a photo/ video editing platform that lets users take pictures through the app, edit it and upload them to their feed where other users can see the picture and can communicate directly to one another through personal messages.
App standard version is free while some tools and tips can only be used by paying a membership fee on a monthly or yearly basis.
Parents should also know that inappropriate pictures that are against the community guidelines are not allowed to post and they can be turned down by the application.
Q1. What is A Visco Girl?
Vsco girl is a subculture that was established in late 2019 named after the popular photography app VSCO. These are the girls who dressed in a way that is not easy to distinguish.
This movement or culture is established by teen girls' usually of age 15-18. They wear oversized long shirts, friendship bracelets, scrunches', hydro flasks, instant VSCO girl camera, metal straws, and VSCO styled shoes.
Topics related to sea turtle conversation are also referred to as VSCO culture.
Clothing
They wear long and oversized shirts which are so large that they could cover their shorts. They often wear shorts from Nike, and sometimes wore jeans.
Accessories
They usually tie-on scrunches and similarly handmade friendship bands.
Brands
Popular brands which they adore include, Pura Vida, hydro flasks, Nike, brandy Millville.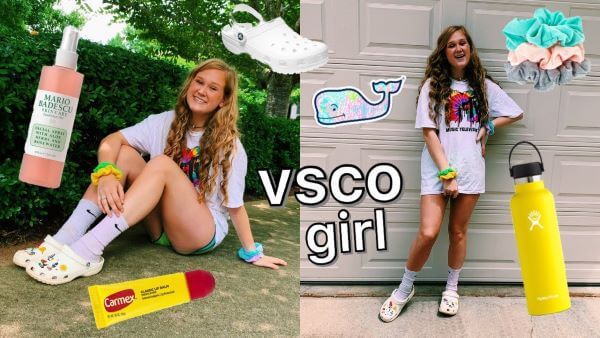 Q2. Can Users Put Their VSCO On Private?
VSCO does not provide many privacy options to protect the users. Users cannot make their content private and are open to view by anyone.
The location is shown on pictures and video from where it is being uploaded on the VSCO automatically unless users do not turn that off.
The thing which is of more concern is the type of picture which teenagers are sharing because fewer parents know about VSCO, which makes teenagers think that they can post anything free from the pictures of liquor to the pictures of vape pens etc. which anyone could see easily.
Q3. Can Anyone See Your Kids VSCO Pictures?
As VSCO does not provide any privacy options to the users to make their account private so your kids' VSCO pictures are open to any random person and any other user can easily see and like, comment on their picture.
Q4. What Are the Requirements to Start Using VSCO?
To start using VSCO, a user needs to put an email address and a password to sign up for the application. Then there are two options provided by the app one is the standard version and the other is the paid version.
If the user uses the standard version then he/she can have limited access to the filters and tutorials inside the app. If he/she needs full access, then he/she needs to pay a subscription fee either monthly or yearly. The user must of 13 years or above to start using VSCO.
Q5. Can Users See Their Followers On VSCO?
Unlike Instagram, VSCO does not provide this option to its users. The user does not know who is following him and how many followers he has.
Why Should Parents Care About VSCO for Kids?
VSCO lacks anonymity and offers very less complex security and privacy features, which are convenient to some while very disturbing and horrible to some parents. Teens can use this without their parents knowing as VSCO is not a very popular app.
So, teens tend to pose their images sometimes very inappropriate and risky that could be of their vapes smoking and liquor drinking, and inappropriately dressed.
There are higher chances that every kid's picture gets a screenshot and could be shared all over the internet without being unknown.
While the one who take the screenshot is also unknown as kids don't know who is following them. Teens rarely have complete control over their pictures and videos once they upload them over the VSCO app.
It's high time for parents to worry about their kids using the VSCO app because it might affect their high school career in later stages if they post anything inappropriate on to it.
This app gave birth to the whole new subculture adopted by the teen girls which quickly grabbed the heat. Those teens were considered as VSCO girls who used to dress alike and become so popular that they were exposed to cyberbullying over YouTube and TikTok.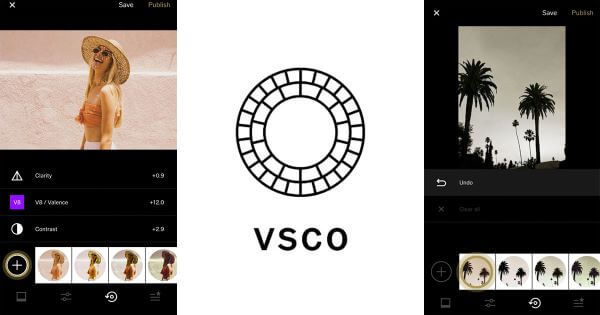 For Parents: How To Protect Kids on VSCO APP?
To protect your kid, parents must keep a check if their kid is using the VSCO app or not. If the kid is using the VSCO app then parents must make sure that their child's account is set to private and any single person who tries to follow them must be approved individually.
Although any random person over VSCO can still visit their profile but to follow someone, a request has to be made if the account is private.
Download And Install KidsGuard Pro for Android on Kid's Phone
Parents should install KidsGuard Pro for Android on their kid's phones so that they can keep a track of the activities their kid is doing on VSCO and other social media platforms. This app helps you protect your kids by:
Tracking GPS location
Viewing location history
Setting up geofence
Besides these, KidsGuard Pro helps to access your kids' call records, chat history, screenshots, and photos, etc.
How to set up KidsGuard Pro for Android?
Step 1.
Click
Monitor Now
button and use a valid email address to sign up an KidsGuard Pro account.
Step 2.
After registration, log in your account and go to
My Products
page,tap on
Setup Guide
button and follow the instruction to finish the installation on target phone. This step only needs to take 3-5 minutes.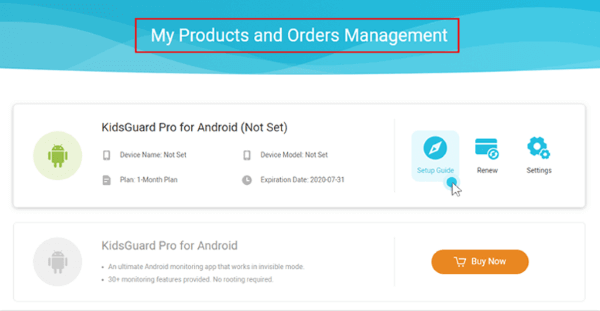 Step 3.
When setting is finish. The icon of this app will be disappear. It's 100% undetectable for target user. Now you can begin to monitor your kid's phone activities on dashboard.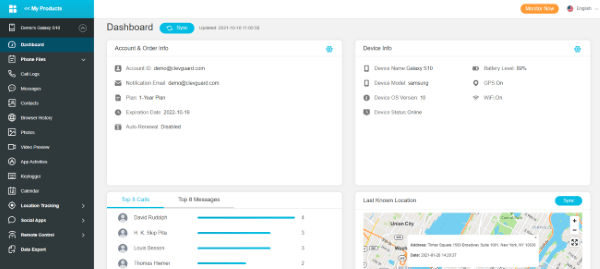 Educate and advise children
Parents should educate and advise their children about right and wrong ways of using social media. Teens at 14-15 years of their age are not well aware of rights and wrongdoings.
So, parents must educate their children on how to use social media in a good and productive way.
For Teens: How to Use VSCO Safely?
Kids should make their accounts private and ensure complete privacy on their profile and the content they are posting.
They should not approve any request from any stranger and random person.
They should not interact directly in personal messages with any random person if someone tries to approach them.
They should post anything inappropriate such as kids smoking vape, drinking liquor, etc. which might affect their career in later stages.
They should also inform their parents and should take a guide from them on how to use social media safely.
They should use this app only to edit photos and videos.
Conclusion
Is VSCO dangerous? VSCO is an app to edit pictures and videos where people can also interact in direct messages randomly. It brings a lot of unique features to its users while it also lacks privacy complexity.
This app is not widely known to many people due to which many teens of today use this app as a secret Instagram without their parents being known.
They post inappropriate pictures of them being vaping and drinking liquor which can be easily shared all over social media by any other random person on VSCO. Parents should make sure their kids safety by guiding and educating them.