Like other parental monitoring apps, Spyzie is also a monitoring app that allows you to check on your children about what they are doing while using their mobile.
In this Spyzie reviews, you will learn about features of Spyzie, is Spyzie free, and either good or bad.
Spyzie App Features Reviews
Check Text Messages
You can check all types of messages, whether they are sent or received. Another feature is that the message deleted, removed, or unsent from a targeted device can also be seen even if they can't see their own unsent or deleted messages.
Or, if they have hidden their messages on WhatsApp or any other private place in their phone when they touch their sensor, you can also see their messages.
View Browsing History
You can check their browser history through the dashboard to see what content your children are watching and what games they are playing.
Besides this, you can also check their numbers that how many times a person has clicked or visited a website and at which time.
Also, the deleted history will be seen by the owner.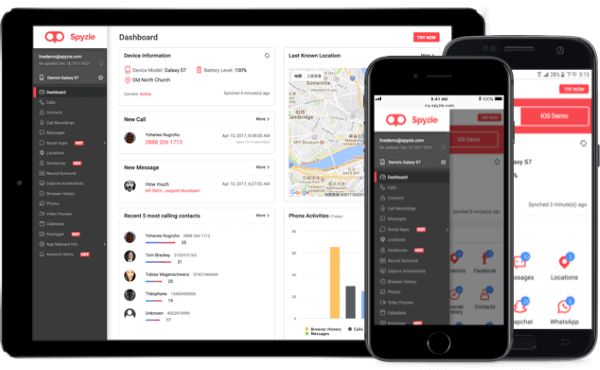 Track Phone Calls
You can check and track all types of calls; whether received/dialed or missed, the caller's ID can also be contained.
For example, when a targeted device receives a call, you can take screenshots of the person's mobile number, and from them, you can gain all the information about the dialer.
The calls will be arranged in order from frequently dialed too least dialed.
Track Location Information
Track location information is possible to track your child at every place. But with the Spyzie app, you can follow their real-time location.
Also, a feature Geo-fence is present, which notifies you when your child crosses a specific boundary that they are not allowed.
How to Set up Spyzie on Android?
After installing the paid Spyzie, it will give you every control of the features in the dashboard, and it is just a matter of some minutes.
Following are the steps to set up Spyzie android version.
Step 1.
Subscribe to the Spyzie account and then sign up and create an account, accept the privacy policy terms.
Step 2.
Choose the name you desire to check. Then go to the toe end device and select the options to disable the 'app from unknown source' from the set-up.
Step 3.
And if the targeted device has any clean master type app, go to the settings and select features to disable to scan and security threat options.
Step 4.
Now install the Spyzie android app on the targeted phone and put your account in it. As Spyzie.com is very small in size, it will take only minutes to download.
How to Set up Spyzie on iPhone?
Step 1.
Spyzie iPhone app is a bit different from the Spyzie android app. In this, you will not need to download a Spyzie app on the targeted device and still monitor them.
Step 2.
Subscribe and sign up for a Spyzie account, but you also need a subscription plan for your targeted device.
Step 3.
When setting up put the targeted phone, iCloud information also disables any safety measures from the targeted phone like two-factor authentication.
Step 4.
After the signup process, select the targeted device's iCloud account and put all information in the Spyzie app.
Step 5.
Now you are ready to view all the activities of your specific device.
Customer Spyzie Reviews
Whenever you buy or install any app, the second thing you check on after checking its features is its reviews, whether people like it or not. So it is essential to know people's Spyzie app reviews.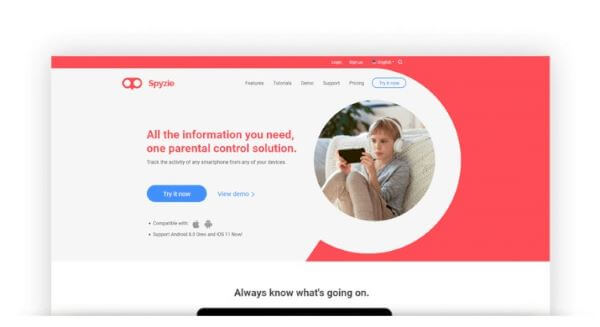 Many people say that you all waste your money by subscribing to the Spyzie app and they have never given refunds to their customers.
While some people are pleased with the Spyzie app services because of the pros of this app, it is not specified to any simple mobile devices, but it works for both android and iOS devices.
Spyzie app does not work for many people; they don't know whatever the reasons may be. They have to do a lot of research after subscribing.
However, some people have recommended other apps alternatives of Spyzie app like KidsGuard Pro for Android.
Moreover, many people's expectations easily meet up with the Spyzie app, and they do perfect customer service. But many people think this is an overrated app and do not fulfill all of their sayings. And many features were not available even after the paid subscription and not on the Spyzie free account app.
Cons of Spyzie
Cost
Spyzie app is a bit costly than other spying apps for premium packages. Also don't give you the best features of your choice.
Removing or uninstalling
You can only uninstall an app from a targeted phone which has an android version of mobile devices. Any app cannot be uninstalled on the devices, a big issue for many users.
Free trial
Although many spy apps grant a free trial so that the customer can check whether the app inscribed features or not, there is no Spyzie free account app. You will always have to pay to use this app. Due to this feature; many people feel it odd to pay for it.
Downloading
The Spyzie app only allows you to download any video file in it. Moreover, except for downloading, you can't even watch or play videos using the Spyzie app.
Hanging and Slowing down
The purpose of the monitoring app is to continuously check the other person that what he is doing. It is a significant problem of the Spyzie app that it slows down the targeted person's phone. In this way get frustrated about why their phone is glitching so much.
Best Alternative of Spyzie - KidsGuard Pro
Many parental monitoring apps in the market have the same purpose as the Spyzie. It is like choosing one of the best items from the list of top-notch things.
If you want to select between Spyzie and KidsGuard Pro, here are some differences so that you can easily decide which spy app will be the best choice for you.
KidsGuard Pro can run on Android, iPhone, iPad, Windows.
KidsGuard Pro is available and can run on every popular app in the market and is famous. Spyzie, although, tracks only Facebook, WhatsApp, Snapchat, Instagram, and Viber apps.
The price of KidsGuard pro two months subscription is $29.95, 3 months $16.65/month, and one year $8.32/month. It's prices are cheaper than Spyzie.
How to set up KidsGuard Pro for Android?
Step 1.
Tap on
Monitor Now
button and use a valid email address to sign up a KidsGuard Pro account.
Step 2.
After restriction, go to
My Products
page and click on
Setup Guide
button. Now follow the instruction to finish download and install KidsGuard Pro for Android onto target phone and complete neccessary setting.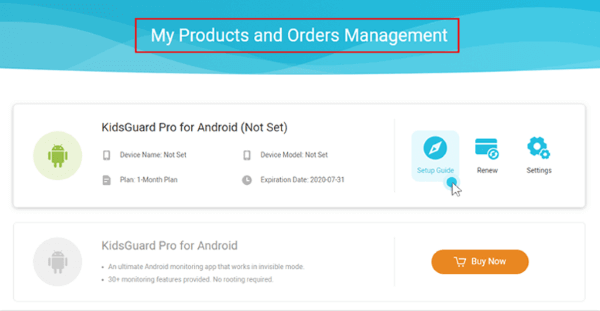 Step 3.
When complete setting, the icon of this app will disappear from the home screnn of target phone, it's 100% undetectable. Then you can view target user's online activities from the dashboard.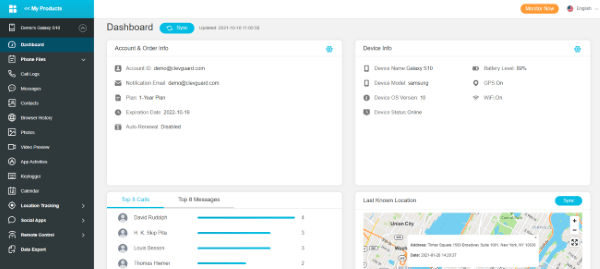 Bottom line
By using Spyzie, you can access many apps on your child's mobile and have tracking tools, calls, messages, browsing history.
Spyzie app has lots of best features for remote monitoring, but the question is what are you expecting from a device, and how much will this device fulfill your expectations?
And first and foremost, what is your budget. People have different Spyzie app review, so it is better that you should choose the app in which you don't have any second thoughts about wasting your money.