In the present age where smartphones form a major part of every individual's life, there are a lot many things that go on in the digital world. Keylogger is one such innovation that can prove to be pretty useful in tracking activities happening on mobile devices.
It will record every keystroke thus helping you get insights into the messages, user accounts, visited websites, and more. In this article, we will look deep into what keylogger is and how to install keylogger remotely free on Android phone.
A Little Bit More Understanding of Keylogger
Before jumping to know how to put a keylogger on a phone, let us first see what a keylogger actually is. In simple words, a keylogger is a program that works in stealth mode to record all keystrokes on the system when installed on a phone or a computer. This can be greatly beneficial for all those individuals who would want to know what their loved ones are up to on their cell phones and computers.
Keyloggers can be majorly categorized into software and hardware-based keyloggers. Software keyloggers are more basic and are installed by a hacker or a third person into anybody's phone or computer. A hardware keylogger is something that is majorly used by several companies that have a huge base of employees to keep a check on their activities.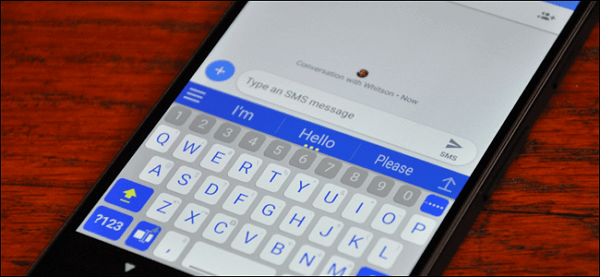 A hardware keylogger is pretty difficult to detect by a novice system user and a software keylogger can be detectable much more easily. However, there are several apps these days that offer this feature to work in stealth mode without the knowledge of the user. In this article, we focus on just the software keylogger as this way is more popular for the masses.
What to Look for in A Good Keylogger Software
With so many keylogger options available to be downloaded and used, you surely may end up getting confused as to which is best suited for your purpose. The points below can help you in making the right choice before you move on to know how to install a keylogger remotely.
Powerful Keystroke Recording Feature:
Generally, keyloggers come packed with several other phone monitoring features. However, the main function of a keylogger is to record the keystroke. So you must ensure that the keylogger is recording the keystrokes correctly. Also make sure that the information of keystrokes is uploaded almost instantly to be viewed by you.
Ease of Use:
Another major aspect which you need to look into while picking the best keylogger is the ease of use. This means that the keylogger must be easy to access and the installation must also be simple and straightforward without any complicated steps along the way.
There are some keyloggers which take a lot of time to download and get installed and even after that, they are so heavy that they slow down the target system due to which the target phone user may get suspicious. You must avoid picking such a keylogger.
Undetectable:
The basic reason why several individuals resort to using keyloggers is that they do not want to let the target device user know that they want to monitor their activities. Such a spying task must be done in a stealth mode and a keylogger which you choose must have the feature of working in stealth mode and should be difficult to detect.
Pricing:
In the end, it all comes down to the weight any program puts on your pocket. You would find a variety of keyloggers which vary in their feature set as well as their price. If the keylogger is too good but is very expensive, then there is no point in putting a hole in your pocket. Instead, go for a budget-friendly keylogger which has just the right amount of features set to serve your purpose.
By now, you must be clear about the idea of what a perfect keylogger app is like. We highly recommend you to try out KidsGuard Pro which is basically a phone monitoring app with an excellent keylogger feature. From the table below, you can see that this app satisfies all the criteria which are discussed above.
Application
Keylogger function
Ease of Use
Detectability
Pricing
Rating
Detail info
- Monitor keystrokes on popular social media like WhatsApp, Facebook, Instagram, Snapchat, and more.
- Monitor internet history.
- Check keystroke logs
- Real-time data syncing
- Takes hardly 5 minutes to install.
- It is easily accessible for download on the official website.
- Detailed guide is provided for avoiding any hassle during the installation.
This app works in stealth mode once installed.
- $29.95/month
- $49.95/3 months
- $99.95/year
This app can be effectively used to record the keystrokes of any message which is being sent from the target device user using any of the instant messaging apps. This can also be used to track the searches on the device browser as well.
Apart from this, the app has excellent monitoring features which can be great if you want to know everything about the phone activities of the target device user. Now that you know how good the app is, let us know how to install keylogger remotely on Android phone.
How to Install Keylogger Remotely on Android Phone? 3 Steps!
Now that you know which is the best keylogger out of all the available programs, you may wonder how you can install and use it for your benefit. Well, fret not! KidsGuard Pro is an incredible app that hardly takes about 5 minutes to get installed.
With just one-time access to the phone, you can install this app and then remotely monitor the phone without any hassle from the online dashboard. Follow the steps below to know how to install keylogger remotely on the target phone of your choice with just one-time access.
Step 1: Create KidsGuard Pro Keylogger App Account
Click the "Monitor Now" button below to create a KidsGuard Pro account and then choose a plan based on your needs.
Step 2: Install KidsGuard Pro Keylogger App Account
Open www.clevguard.net and download the KidsGuard Pro on the target phone.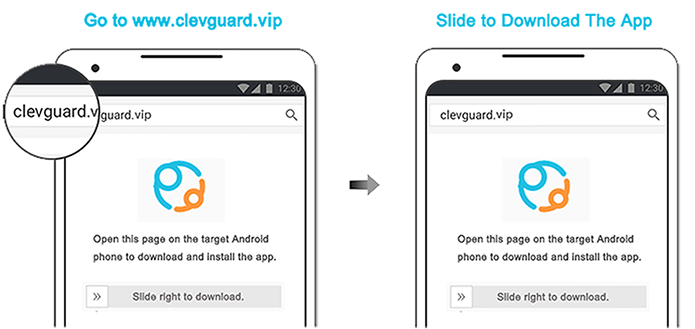 When the app is downloaded successfully on the target device, tap on it to start installation. Log in to your account and then follow the on-screen setup wizard to make the necessary configurational settings.

Step 3: Remotely Monitor Keystrokes on its Online Dashboard
After installation, the app icon will disappear. Now you should use your account details to log in to the online dashboard from any device's browser to view the recorded keystrokes by the keylogger of the KidsGuard Pro app.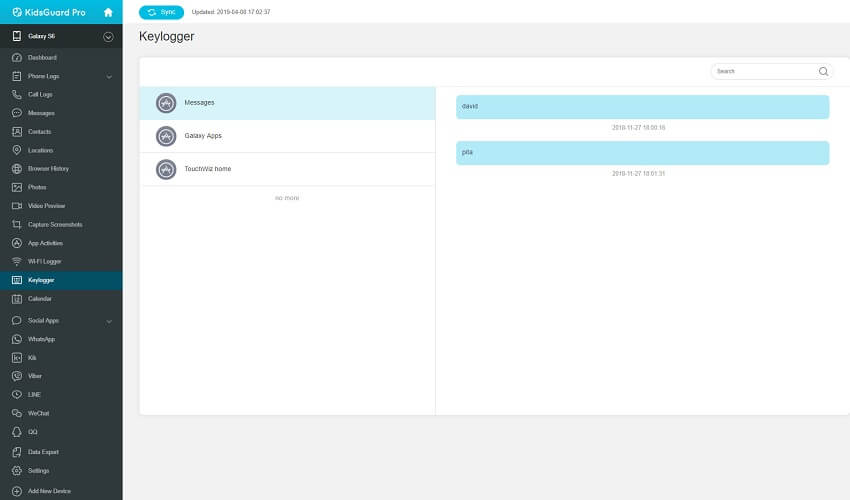 Conclusion
This is how easy it is to install and use KidsGuard Pro app to monitor keystrokes on any Android device. To be honest, choosing the right keylogger app can definitely be challenging due to the many available options. However, the above tips can be useful in helping you make the right choice when it comes to this.
As you can see from the above points, KidsGuard Pro is the best app that can not only record the keystrokes but can also be used for several other monitoring functions on the target device. The high efficiency in the functioning of this app makes it highly recommendable to any individual who is on the lookout for the best keylogger app. Try it now by following the guide on how to install keylogger on Android mentioned above.