Have you ever considered the possibility of hacking someone's phone remotely with the aim of spying on them without any suspicion? Are you aware that it is possible for you to discover the activities of your loved ones and acquaintance and also monitor their actions and movements? Have you been looking for an app or software on Google which can enable you to hack android phone remotely, but failed?
Searching the internet aimlessly can be a total waste of time because such apps and software cannot easily be found on the internet. The few ones which can be found online cannot even be trusted to deliver the promised features.
The good news is that your futile searches have finally come to an end. This article discusses how to hack someone's phone remotely and highlighted a few legit tools which have been proven to be efficient and effective. There are three options that can be tried when you desire to hack phone remotely.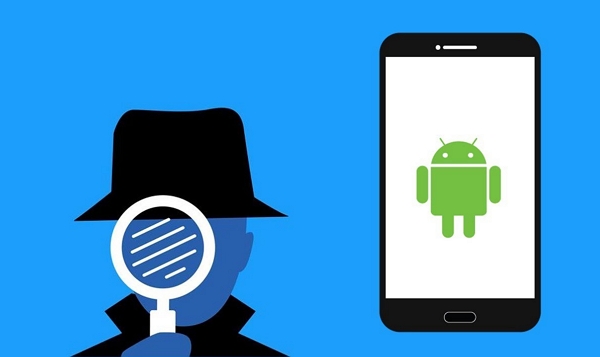 1. Best Way to Hack A Cell Phone Remotely - Use Spy Apps
The advent of smart devices has made this generation completely dependent on advanced technology. Smart devices make life easier for us. This has been a blessing but it also has its downside too. The major downside of smart devices is cyber-attack. Keeping a close eye on your family and loved ones can protect them from cyber-attack. Hacking can be done for both personal and professional purposes. It can be done to monitor the activities of your children online, to collect evidence about your cheating partner or to monitor the activities of your employees. You don't have to be a professional hacker sitting in a dungeon and breaking firewalls before you can hack a phone remotely. With the right tools, anyone can hack someone's phone without having it. One of such spy tools is KidsGuard Pro.
It is a highly efficient smart phone monitoring app that quietly runs in the background without any suspicions and gives unprecedented access to the target device. KidsGuard Pro is capable of monitoring 25+ file types, including calls, SMS, social media, browser history, media files and more. It can also track the real-time location of smartphone without alerting the phone user. The best thing of the app is that it is 100% secure and does not require rooting.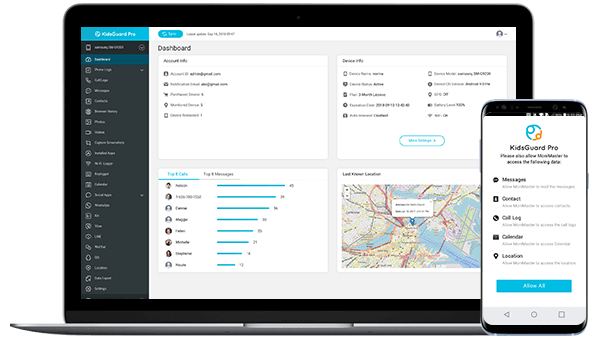 How Does KidsGuard Pro Work to Hack Phone Remotely
To use the KidsGuard Pro, you need to have one-time access to the target phone for installation of the app. After installing the app icon disappears from the target device and it will start working in stealth mode without letting the end user knowing. Most of data can get uploaded via 3/4G network except for some big files like photos and videos.
To check the data and activities of the target device, you should log in to its web-based platform and select the files you want to monitor. This platform can be opened on any devices like your Android phone/iPhone or computer.
KidsGuard Pro Cell Phone Hacking Features
KidsGuard Pro stands out due to its advanced features which are great for phone monitoring functions. It enables you to access all the information on a target smartphone, keeping you informed of activities on the smartphone at all times. It also eases your worry by giving you full access to your children's activities online thus giving you peace of mind. With KidsGuard Pro, you can track the current whereabouts of your children on the map and view location history in detail while enabling you to act in advance if you observe some unusual messages or calls. In a word, KidsGuard Pro has powerful features that cover all your smartphone monitoring needs.
1. View Files on the Target Device
With KidsGuard Pro, you get unprecedented access to contacts, call logs, text messages, videos, photos, browser history and installed apps on the target device. If necessary, you can also export this data and save it on your computer for further reference. The detailed information like timestamp, call durations are also displayed. These files are synced in real-time so you can always know what's going one.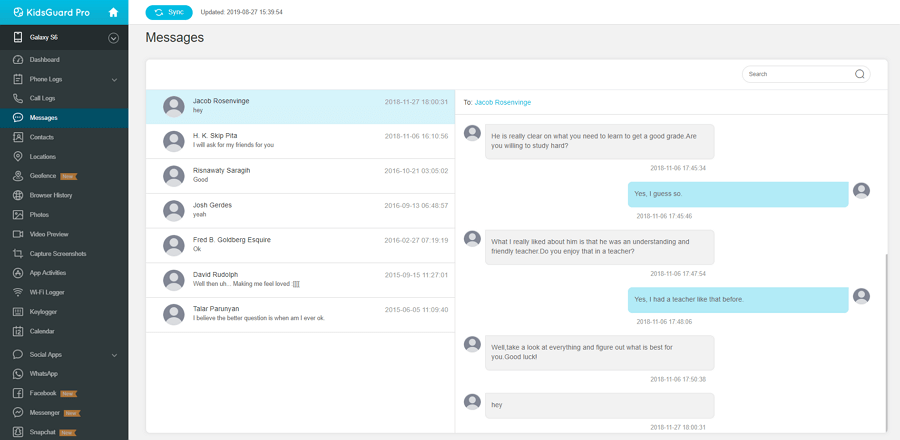 2. Monitor Social Media
One remarkable spying feature with KidsGuard Pro is that it supports to monitor various social media platforms, ranging from WhatsApp to Instagram, Facebook, Snapchat, Tinder, Telegram, WeChat and so on. You can monitor all the chat history for a specific app, as well shared photos, emojis and stickers and also tract the account activities and app notifications. A real-time screenshot of the social app can be uploaded if there is Wi-Fi network connection; so that you have a clear idea about what the target users are talking to, what did they post, etc.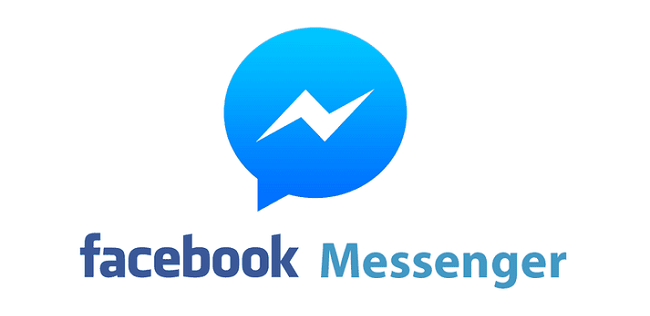 3. Track Device Remotely
KidsGuard Pro takes advantage of the inbuilt GPS and Wi-Fi location tracking technology to present you the most accurate and latest location info. The places where the target user has visited can also be recorded. Besides all these, you can use KidsGuard Pro to create a geofence and get alerts if the target enters or leaves the place you specified.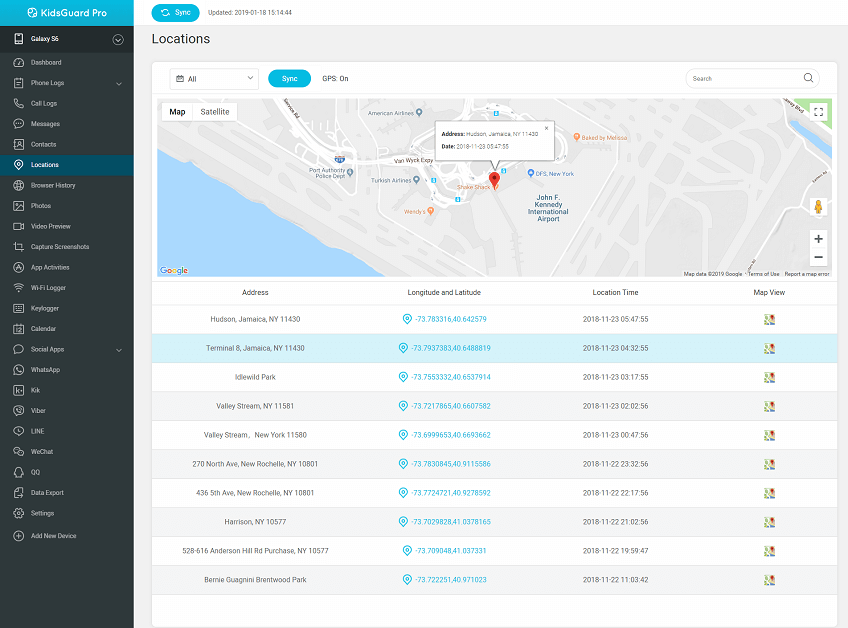 How to Hack A Cell Phone Remotely Using KidsGuard Pro
You can utilize the steps mentioned below to how to hack someone's phone without having it with KidsGuard Pro. The installation can be finished within 5 mins. Let's get stared.
Step 1: Sign up
Create your KidsGuard Pro account with email and get a license. Then download the app on the target phone by visiting www.clevguard.net.
Step 2: Install on the target phone
After downloading the app on the target phone, log in your account details and finish the setup wizard following the instructions displayed on the app interface. As soon as the app is installed, it becomes incognito.

Step 3: Protect & star monitoring
Now, from KidsGuard Pro official website, log in to your account and connect the device. After that, you will enter its web-based control center, where you can select the files you want to check.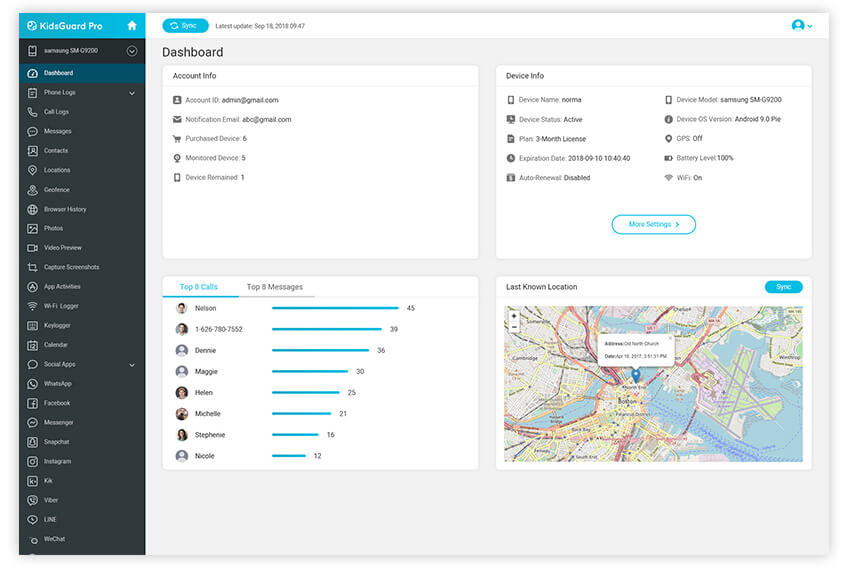 2. Hack A Cell Phone Remotely by Cloak & Dagger Attack
To successfully complete a Cloak & Dagger Attack, the application needs to gain two different permissions: SYSTEM_ALERT_WINDOW and BIND_ACCESSIBILITY_SERVICE permissions. Once the two permissions have been gained, four basic attacks can essentially be performed. The attacker can:
Modify what user sees

Control user's input

Choose what is currently displayed

Steal all data by installing a trojan or other malicious software
The potential dangers of Cloak & Dagger Attack include Clickjacking Overlay Attack which can be used to lure a user into granting the device administrator privilege, Security PIN Stealing which can be performed when the security screen pad generates accessibility events, and Phone Screen Unlocking which involves using an accessibility app to inject events to enter the PIN, unlock a phone and perform various actions while the phone screen is off.
Other potential dangers of Cloak & Dagger Attack include Silent App Installation, Enabling All Permissions, Keystroke Inference, Keyboard App Hijacking, Targeted Password Stealing, 2FA Token Stealer, and Ad Hijacking.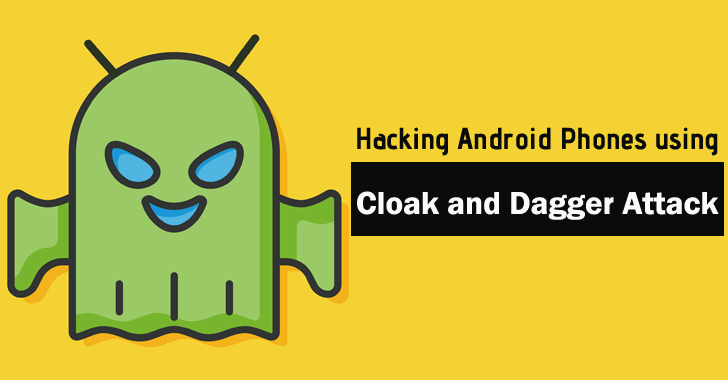 3. Hack Someone's Phone Remotely by Wireless Sniffer
Wireless Sniffer can be used to monitor the data transmitted over a network. This method is utilized by administrators for diagnostic or troubleshooting purposes and also by hackers to collect data transmitted over the network. Packet sniffing can be both passive and active, depending totally on the sniffer capability and environment design). It works by configuring the system's NIC in promiscuous mode. Data that are passed over the network in clear texts are vulnerable to sniffing. Ranging from username and password sent over the insecure http to credit card information sent over an insecure protocol.
Wireless sniffers can be used to diagnose and investigate network problems like congestion, filter network traffic, identify network misuse, vulnerability, malware, or to collect confidential information exchanged between source and destination. Some of the top Sniffing tools include Wireshark, Tcpdump, Dsniff, inSSIDer, Cain and Abel, Caspa, and Aircrack-ng.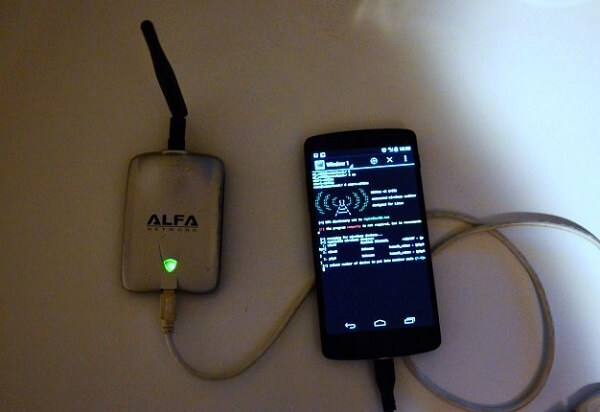 Final Thought
Hacking is generally believed to be illegal. Both Cloak & Dagger Attack and Wireless Sniffer can beconsidered as illegal and might have legal repercussions if used on someone else's phone.However, the use of KidsGuard Pro is completely legal as it is intended solely for protective and tracking purposes. Aside from that, KidsGuard Pro is also the easiest and most cost-effective way to hack a phone remotely. KidsGuard Pro is your best shot at hacking android phone remotely.