As a child grows up, he or she begins to develop an awareness of the world around them, which means it's upon parents to guide their children onto the right path so that goodness can flourish.
One trick that helps me keep things peaceful in my household is to begin educating my kids at home by introducing them to some ground rules they'll need as teenagers.
Here are a few things to consider if you're looking for ways to create an acceptable policy in your home.
Going through these house rules could provide additional information that will help your kids to become better and more responsible individuals while living under your roof once they grow up and leave the nest.
15 House Rules for Teens
Here are some useful rules for teenagers to establish a healthy environment at home.
1. Build a trustworthy and healthy relationship with children
The foremost rule is the bonding between parents and kids. If you have strong bonding and trust in you then all other rules will be easier to implement at home. So my number one rule is not only for kids but also for parents.
This is not meant to be a rule, but rather it is something you should try to explain to your child: when you're having an important discussion, they need to acknowledge what you're saying then respond accordingly.
Conversations like these can promote positive connections with your teenager over time and may potentially help start figuring out one another's perspectives better as well.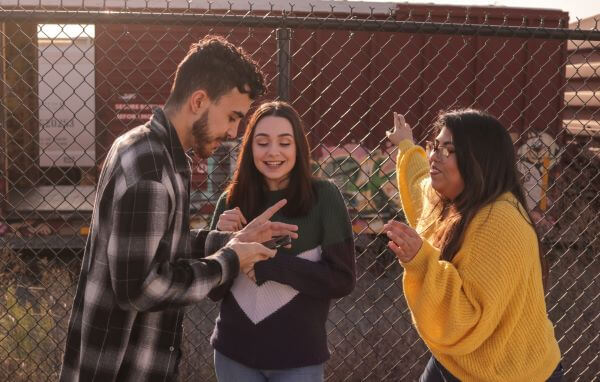 2. Respecting each other
Rule number 2 is Respect. Teenagers must understand that respect goes a long way. They shouldn't be treating their parents or guardians like inferiors, as well as being respectful towards guests in their home. Similarly, parents need to talk to kids without crushing their dignity.
3. No abusing and bullying
Another rule is "gossiping, bullying, and name-calling are prohibited!" as these are the signs of disrespect. Physical or verbal abuse including pinching, kicking, screaming, or yelling at someone is disrespectful.
Teach your kids to be polite and use 'please' and 'thank you when they should.
Teach your kid how to put forth their point without sounding disrespectful. People in the real world expect these basic courtesies. As a parent, it is your responsibility to teach your kids how to treat people with respect.
Tell your teens that if they expect respect from others they need to give respect to others.
4. Integrity
As good parents, it is your responsibility to teach children integrity. This means enforcing the rules as soon they are old enough to understand what they mean. One way that this can be accomplished is by making it clear to teens that lying is unacceptable and counterproductive.
They need to be truthful in everything they say and do by including you in their conversations but also not omitting any details or hiding the whole truth from you because after all, no one likes a liar!
5. homework time should be specified
Being regular to school and completing your homework in time is an important part of receiving good grades. In most cases, children often get distracted from their homework assignments and may become bored before they are finished.
Therefore, setting clear rules around this action can help mitigate this issue as well. It's best if you allow them to complete their homework before doing other activities like watching television or going out with friends, for example.
NOTE:
Are you finding an app that can monitor kids' phone activity? KidsGuard Pro is the best choice for you. It can be secretly installed onto kid's phones and remotely check their phone files.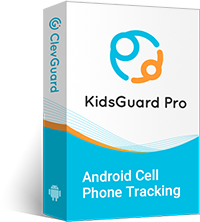 KidsGuard Pro for Android Features
Track cell phone location in real time and view location history
Check all incoming and outgoing calls & SMS
Spy on social media apps like WhatsApp, Instagram, Snapchat, Facebook, Viber, WeChat and more
Remotely access the files on the target phone, like contacts, photos, call logs, etc.
6. Smart use of technology
These days it's pretty common to see a child with a digital device of some sort, whether it's a computer, smartphone, or tablet. We know that these devices give young minds many benefits like allowing them to take part in knowledge-sharing communities online and learning useful skills they can use outside of school.
Having said that we know how easy it is for children to easily become dependent on these devices without realizing the consequences. That's why as parents it's important to establish some firm rules about the limits here for your child to remain safe on their journey into this new digital frontier.
7. Cleanliness
Good hygiene should be nurtured from childhood. You should enforce these rules so that they'll learn to stay clean. Try introducing rewards and incentives for your children who develop the habits of things like making their beds and putting away any clothes that didn't make it into the laundry basket.
Outline a set of rules such as cleaning up their rooms themselves, getting rid of clutter, tidying their cupboards and bathrooms regularly, etc.
8. Outing ethics
Before your teenager goes out on a date, it's vital to sit down with them and discuss the potential risks of their outing. Remind them that for them to take proper precautions before entering into any kind of social situation, they have to have all their facts straight so that they don't end up unpleasantly surprised.
Related Read: Best 10 Parental Control Apps for Android/iPhone
9. Taking responsibilities
Teenagers are smart, but parents are there for a reason. They must be careful about what they do and who they hang around with. Before your teen takes any decision, explain to him the consequences and ask him if he is prepared to handle it. They should be able to decide wisely and own their faults rather than manipulating others for their mistakes.
10. Emotions management
Teaching your teens how to regulate their emotional state is critical for your child. Managing emotions is not about pushing them down or having them repressed. It's about expressing and healthily releasing them, without violence or aggression.
Teenagers can be so emotionally raw at times that it can be difficult to know what to do when they hit an emotional wall, especially during those moody teenage years.
11. Doing chores
Chores are an important part of running a healthy home. They can be something as simple as taking out the garbage, walking the dog, cleaning the table after dinner, or doing the dishes and laundry on certain days.
Family house members need to agree on the individual duties they will be responsible for and in return they should expect a clean home, food on the table, and other necessities provided. Make sure your kids take pride in doing daily chores.
12. Rules for House party
Kids love inviting and entertaining their friends but can get into trouble if they don't follow rules or adult supervision covers so they need to check with mom and dad before coming up with different plans otherwise there can be a disaster at home.
13. Time limit for an outing
While teenagers prefer to come home on time if given the choice they end up spending too much time out without any supervision. You can decide that they should be home by a certain time of the night like 10 PM.
The best way to ensure he or she will follow that deadline is to tell him or her that there are consequences if they fail to adhere to such rules.
14. Rules about alcohol consumption
Make sure your teenager is not drinking alcohol before they reach the legal age. Once in their late teens, you should discuss with them the harmful long-term effects of excessive alcohol consumption - and any later than that, it may be too late.
15. Be an icon for your adults
There is nothing that breaks down a relationship as much as when family members can't talk about what's bothering them.
Families thrive when all members feel comfortable telling each other their thoughts and feelings, whether good or bad. Set an example for your children by giving them all the emotional support they need and want to flourish.
Related Read:TikTok Parental Controls – What Parents Need to Know
How to Establish House Rules for Teenagers?
Enforcing house rules on teenagers is a lot like trying to herd cats. Adolescents think they know best, but the fact is that they need you - and not just your bank account! Here are some tips that can help you enforce house rules:
Discuss rules and consequences with your children and make sure you're clear about what behaviors are acceptable and not.
Remain fair while setting the rules, kids need to feel that they aren't being singled out or targeted at any given time.
Make sure those rules are enforced. It's also very important that we stand by those rules and continue enforcing them so kids know they can depend on us.
Final Words
Your child may not understand why you feel the need to come up with a specific set of rules, guidelines, and consequences for their behavior. They may even hate you for it. As the parent, it's a tough road sometimes to govern their decision-making when they are so young but be that as it may, you love them, otherwise they will end up as a disappointment.
However, love compels us to layout certain ground rules, as we do not want our children to veer off course in life and make poor choices without the necessary guidance from an adult who cares about their well-being.