Question:
How to know if your girlfriend is cheating?
If you are searching for this online, then you will get several articles. Telling you, there are signs that your girlfriend/wife is cheating on you. Most of the articles will state there are like 15 or 20 signs.
While these signs are all okay but they won't help you to truly catch your cheating girlfriend. To do that, you will need the help of technology. And in this article, we will introduce a great app for you.
Video Guide to Monitor Cheating Wife's WhatsApp Without Her Knowing
Stop Looking for Signs That Your Girlfriend is Cheating on You
Of course, if your girlfriend is cheating, there must be signs. These signs help you to make the final decision. However, you should not accuse someone of being unfaithful with no proof. That's why we bring the spy app solution.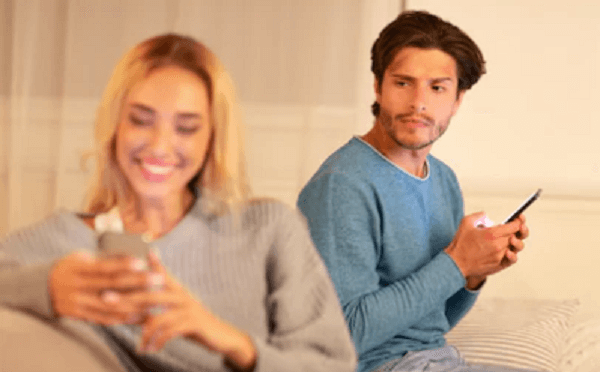 Common Signs Your Girlfriend is Cheating on You
She is distracted
While your girlfriend was very attentive but now she barely looks you in the eyes. Especially you are repeating yourself countless times as she is not listening to you. According to therapists, this is a sign of infidelity.
Differently dressing
When a relationship reaches a comfort stage, both of the persons start caring less and less about their appearances. But one day you suddenly find your girlfriend caring about her appearance again. It possibly means that she is trying to impress another person.
You are not invited to her friends
She is getting along with her friends and spendign time with them frequently, and leaving you at home? It might not be a positive sign for your relationship.
She is paying a lot of attention to her phone
Everyone pays attention to their phone from time to time. But if she suddenly started going through the messages and social media pages a lot. The sudden increase in the frequency can be a sign, and you should question her motives.
Not getting physical anymore
While at the beginning of the relationship rolling under sheets was a regular occurrence, things may have changed—more like she is less and less interested in getting physical.
Although these signs are considered a signal for infidelity, there are also other possibilities. It is generally very hard to tell just from the signs unless you try the method below.
Catch a Cheating Girlfriend Using Technology Solution
We have discussed several signs above on how to tell if your wife is cheating on you. But it is also true that judgment by observing these signs will not be 100% accurate.
So, it won't be helpful if you accuse your wife or girlfriend of cheating after watching these signs. Actions speak louder than words. It is better if you take the necessary action and collect evidence before accusing. If you are suspecting your wife/girlfriend, check their smartphones with a professional monitoring tool, called KidsGuard Pro.
This app scans all the aspects of the your girlfriend's phone and provides you data via an online portal. You don't even have to be close to the her cell phone, yet you will have access to all the data.
Above all these, the jaw-dropping features of KidsGuard Pro make it stand out among all the other monitoring applications. Let's check out what can KidsGuard Pro help in catching a cheating girlfriend.
This app has both Android and iOS version to cover your need.

It can track your girlfriend's location and all visited places.

It can track social apps chat history. (Messenger, Snapchat, WhatsApp, etc)

It can track call history, text messages, contacts and more.

Complete stealth monitoring without knowing.

More features to discover >> Check all features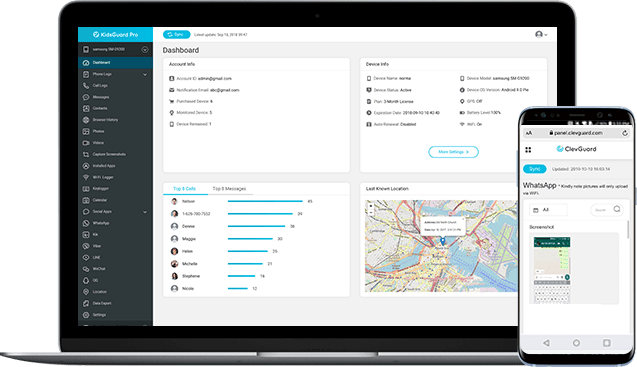 How to Catch A Cheating Wife/Girlfriend with KidsGuard Pro
It doesn't matter wife/girlfriend using Android or iOS, as KidsGuard Pro supports both. However, the steps vary. So make sure you follow the right guide.
If your girlfriend is using Android phone
Quick Glance: Sign up – install KidsGuard Pro app – verify setup – start monitoring.
Step 1: Create a KidsGuard Pro account and make the purchase to activate the account.
Step 2: You will be redirected to My Products and Orders Management page, where you should click on Setup Guide to find the app download link.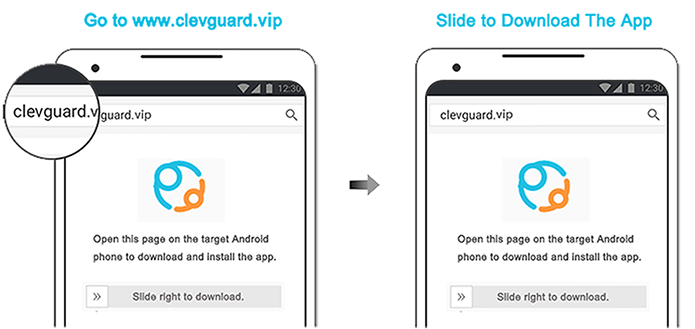 Step 3: After the app is successfully configured, it will disappear from the home screen. Now you should go back to the website and hit the Verify Setup button. If everything is in proper order, then you will successfully unlock its online dashboard.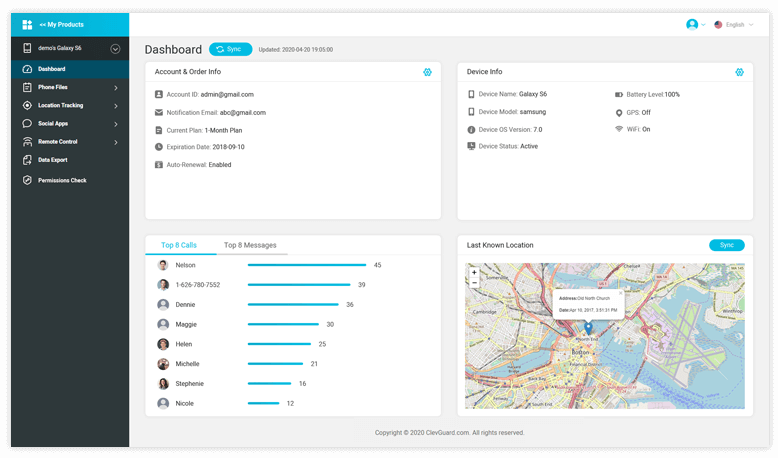 Step 4: From this dashboard, you will be able to monitor your partner's messages, social media, calls, and everything.
If your girlfriend is using iPhone/iPad
Quick Glance: Sign up – download KidsGuard Pro software – connect iPhone or scan backups – start monitoring.
Step 1: Create an account with KidsGuard Pro and complete the purchase via online payment. After that, you will be directed to the "My Products & Order Management" page. Click on the "Setup Guide". You can get the software download link.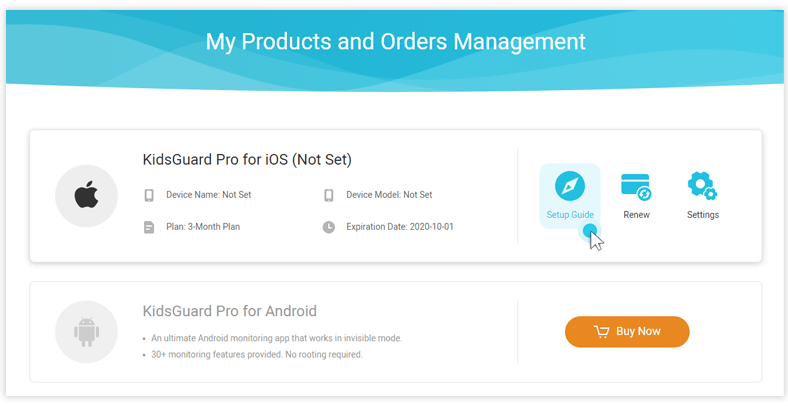 Step 2: Now, on the computer that your girlfriend uses a lot, open the given link and download the software.

Step 3: After installation, log into the program with your account. You can choose to connect her phone or simply extract her iPhone backup file to find clues. Either way will start scanning process. Please wait for a while.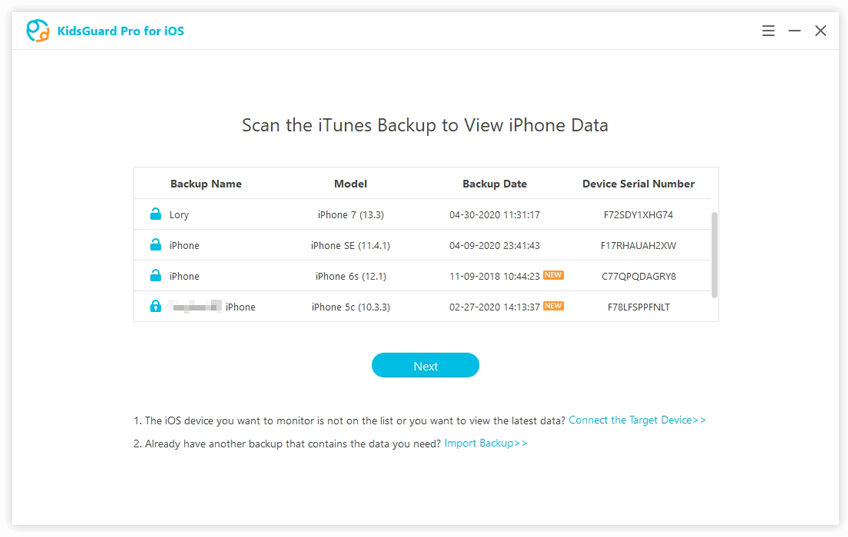 Step 4: When the scan is finished, you will be able to view different files. The deleted files can also be checked. If you want to save data for furture use, you can click the "Export" button.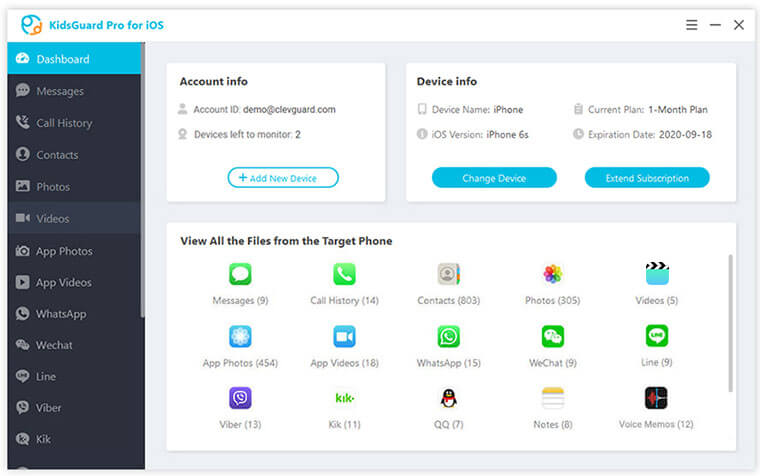 Now that the program has memorized your girlfriend's iPhone. So, when she or someone else connects the device next time, KidsGuard Pro will automatically record the desired data and show you the details.
Ending part
So, how to know if your wife has cheated in the past? While it is not easy to digest the fact that your better half is cheating on you. But it is necessary to confront her and deal with the situation. While most people will tell you that look for the signs and confront her, we request you to do better.
Sometimes, even proper signs can be misleading. So, take action. Use KidsGuard Pro and check out her activity. If there is anything to worry about, then save it and confront her with collected evidence.