With the development of technology, many people are turning to online dating services because it provides a sense of anonymity.
Plenty of Fish is one of the oldest dating sites. It was launched in 2003 and now has over 90 million members.
The reliability of Plenty of Fish during this time is questionable, which makes some people question whether they should delete Plenty of Fish account or keep using it.
After reading this Plenty of Fish reviews, you will have a definite answer about whether it is worth it.
Part 1. Key Features of Plenty of Fish
The most important features of Plenty of Fish are given below.
Make free profile page
Plenty of Fish is a free dating site that allows users to set up their profiles quickly and easily. On their profile, they can input details about themselves such as their age range or religion which helps them narrow down who they are looking for on the site.
Chat with other users
It has a system where you can browse profiles and read messages with people who have similar interests as you do.
Search for matches
It is free to sign up and you can search for matches without having to worry about whether you are going to be charged anything.
Upload videos and photos
This site also allows the user to upload videos and photos that will show up on their profile page.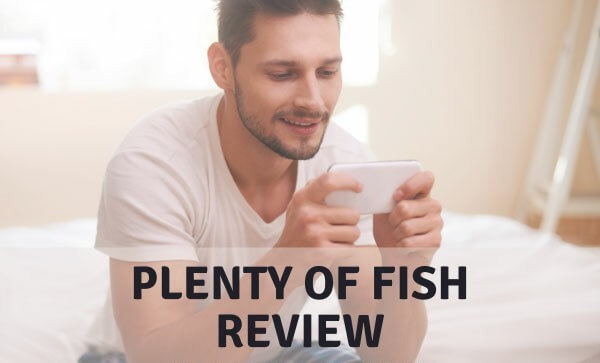 Part 2. Plenty of Fish Security Issues
Plenty of Fish has been the subject of various criticisms and negative presses over the years. In recent times, Plenty of Fish has been at the center of security issues, including hacking attacks.
In this day and age when people's data security is a top concern, people need to take precautions when they sign up to an online dating site.
Can Plenty of Fish get hacked?
Plenty of Fish is one of the most popular dating sites, but with its popularity, there are also increasing risks for users who don't take enough precautions to protect themselves when using it.
The different ways Plenty of Fish can be hacked include: keyloggers and spyware which can invade your device when someone install this kind of malicious app on your phone or you're not careful about what sites you visit or files you download.
Your privacy is not safe under this condition without ani-spyware. One of the best solutions is ClevGuard Anti-spyware.
ClevGuard is a useful Android spyware detection app that you can use to detect not only spyware but also make sure that there isn't any covert software embedded on your phone.
It takes only a few seconds to scan and remove spyware on your device. Click the following "Get It on Google Play" button and try it now!
Does Plenty of Fish have virus?
Plenty of Fish don't have virus and it can be safe if you take precautions like not sharing your personal information with strangers on POF dating.
However, Users still need to be careful and should not share their sensitive personal information with strangers on POF because the site has been attacked and personal information leaked onto the web. Users' emails, phone numbers, passwords, and other details have been exposed.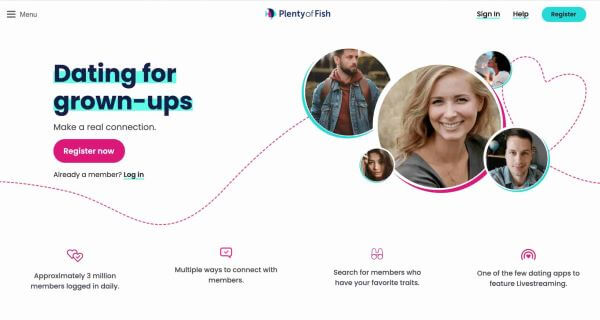 Is there lots of fake profiles on Plenty of Fish?
Possibly, fake profiles are common on dating apps like Plenty of Fish. Users of this site often report having seen fake profiles which is not surprising given that they are cheap to produce and it only takes minimal effort to create one.
Related Read: Facebook Dating Review – Is It Worthy to Use Facebook Dating ?
Part 3. Plenty of Fish: The Advantages & Drawbacks
Advantages:
They offer a wide variety of services and features like profile matches, webcams, photos, blogs, and live chats.
It's free to sign up, search for matches, and send messages to other members.
It does not have too many features which makes it very easy to use.
It is available in many languages including English, French, German, Danish, Dutch, Italian, and Portuguese.
It provides interest-based matching.
Drawbacks:
It is not free to use POF since there are monthly charges if you want to access all of its features.
It does not have a mobile app which means you have to use your browser on your phone or tablet.
It is not completely safe and can be hacked.
The site's biggest issue is that it fills its homepage with advertisements or sponsored links to other dating sites. You will be hard-pressed to find the "Log in" button without scrolling down the page at all.
The lack of ID verification on the website is another major issue.
The video chat option isn't available.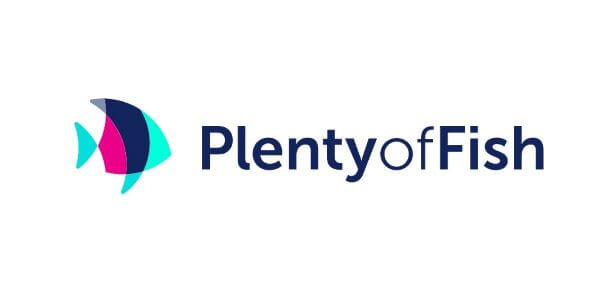 Part 4. Pricing of Plenty of Fish
Plenty Of Fish is an online dating website that provides both free and paid options for users. The paid version costs $19.35 per month but it offers some perks such as more search features and unlimited messages to other members so it may be worth the cost if you.
There are different plans such as:
| Duration | Cost per month | total |
| --- | --- | --- |
| 2 months | $19.35 | $38.70 |
| 4 months | $12.75 | $51.00 |
| 8 months | $10.18 | $81.40 |
Part 5. The Age Distribution in Plenty of Fish
The age distribution of Plenty of fish users is fairly even with the majority of members being in the 18-24 range. In this age group, males greatly outnumber females with a ratio of 7 to 1.
In the 25-29 range, the ratios switch and about 1.5 times as many females as males use POF. The largest number of POF members is in the 30-39 range with about twice as many women as men.
The 40-49 age groups have a ratio that is close to 50/50 and finally by age 50+, there are more female users than male ones.
The table below shows the percentage of Americans by age group using Plenty of fish according to the latest survey by Statista.
| Age group | rate |
| --- | --- |
| 18-29 | 5% |
| 30-44 | 11% |
| 45-54 | 15% |
| 55-64 | 12% |
| 65+ | 10% |
Part 6. Is It Worth the Cost to Use POF?
POF is worthy of cost to use, there are many reasons why you should consider upgrading your account on Plenty of Fish.
This is an exclusive membership that only allows you to access premium features.
The site can match you with people who are more likely to be compatible than non-premium members.
The site can respond to your needs more effectively than non-premium members because they can customize the way they present themselves through their profile, which is not available for other members.
This membership will allow you a higher level of interaction with other members by giving you access to special features which are unavailable for free user accounts.
Part 7. Tips: How to Get Started on Plenty of Fish
Log in Plenty of Fish dating site
For POF dating site login, simply go to the registration page and select register.
The Plenty of Fish login process is very straightforward. You can either use your email address or your username and password to log in to the site.
How to start a conversation on POF
To start a conversation on POF, all you have to do is to select the profile of a person and click on the message tab.
The best way to start a conversation on Plenty of Fish is by asking them what they are passionate about or what they love doing most in their spare time.
This way, you will know that your match shares something with you and it will be easier for you to have a good conversation with them.
Part 8. Summary
Users can create their profiles by answering personal questions and uploading photos on Plenty of Fish. They also can find people based on age, location, or interests.
There are some risks when using plenty of fish which include being spied by spyware. With the increasing use of Plenty of Fish (P.O.F), more and more people are asking is POF a good dating site or not.
Clevguard will help you find out if the plenty of fish is secure to use or not. If it contains any kinds of spyware ClevGuard will let you know. Further, it will prevent your phone for hacker attack and other malicious software.