Question:
Should I Use Match.com?
Match.com is the perfect source for a serious relationship because the fake profile ratio is less than 1 percent in this app.
That's why Match dating website is best for people who are serious about the relationship and looking for real love in their lives.
In this article, we will help you to make a decision about whether you should use this website and how to use Match.com safely.
Part 1. Does Match.com Have Fake Profiles?
Match com dating do a detailed screening on the accuracy of fake profiles. Every profile and each photo undergo screening by the staff before being posted.
It may cause some delay for you, but it is for your benefit overall. That's why this is the only dating app with fewer fake profiles and due to this reason this dating app is highly popular among people.
Additionally, different surveys proved that about 1 percent profiles are fake or suspicious and Match.com is working to verify their identities. That's why people trust Match.com for dating rather than other sites.
Part 2. Is It Safe to Use Match.com?
Match.com is safe for your use. But you must be very careful and should not reveal too much information and don't ever trust anyone in meeting them after a first chat. You must know them in person.
Related Read: [Proven] Is Tinder a Safe Dating App?
Can Someone See if I'm on Match.com?
People want to keep this secret that they are on dating app because they want privacy. So, the question is can someone know if you are on Match.com or not?
The answer is yes. Few people use spyware to know the online activities of others, and they secretly install spyware in targeted person's phone. If your mobile phone has any spyware, then that person can see your Match.com history.
He can see whom you are talking to, what you are searching for, and how much time you are spending on Match.com, which means that person can bunk your privacy.
Even they can blackmail or harass you on the Basis of Match.com chat so you should try to keep your dating profile safe from spyware or hackers.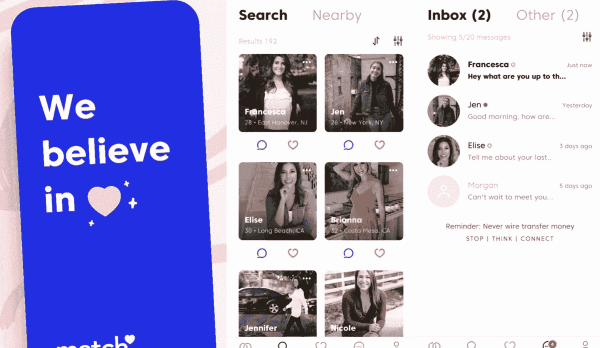 Use ClevGuard to Detect Spyware
ClevGuard is software that is specially designed to protect people's phones from hackers and stalkers. Do you know people can track your Match.com activity with spyware?
Usually, people install spyware secretly on the target phone and monitor all their online activity. But don't worry, you can stop it by installing ClevGuard on your smartphone.
ClevGuard has an amazing feature, and it can detect spyware in phones and remove this spyware from the smartphone within a short time. In short, ClevGuard protects their phone from these kinds of harmful activities.
NOTE:
Click Get in on Google Play button below to download and install ClevGuard Anti-spyware to protect your privacy from attack. After installation, open it and tap on Scan to check for spyware, you can view the result list in few seconds and easily remove spyware on your phone by click Resolve All.
Part 3. Free and Paid Features of Match.com
Match.com is free to use and its app is free to install on smartphones. The free mode of Match.com includes basic features. If you are using the free version, you are able to discover people with likes.
But you are not able to talk to them. People can like you, but you are able to talk to them only after paying.
So, according to many people, the free version is useless as you can't access any core features. What comes all free with Match.com?
Match.com allows your three free conversations just a day before you need to upgrade access to talk to more people. But the paid version includes different features.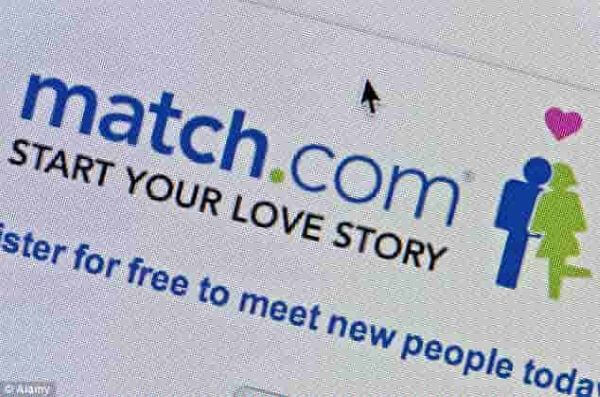 Profile boosts
You can get a monthly profile boost with a premium subscription option, but any Match user can purchase it on a per-use basis.
Every boost pushes your profile to the top of the search list for all the users in your area for an hour. In addition, it claims that you will receive 4x more views and messages.
Match phone
You can also use the Match phone feature to get a new phone number to forward to your phone for just 3.99 dollars per month. In addition, you can text, talk and message different Match users without revealing your real numbers.
Private mode
The Match.com premium subscription offers you to hide your profile if you want. For example, you can hide the people whom you don't like and do not want to see your profile.
Reply for free
This amazing feature is only available in the premium plan. By activating this feature, anyone can reply to your text on Match.com. Even free Match.com users can reply to you with this feature.
Part 4. Pros and Cons of Match.com
Pros
It is very large and diverse. It is being used in 50 countries.
Based on your preferences and interest, you can get daily personalized Match suggestions.
You can also search Matches on your own to date someone.
There are several ways to show that you are interested.
You can communicate for free.
Users can also attend local Match events if they are tired of online dating.
Match customer care team is available to sort out the problems by Gmail or online chat from Monday to Friday.
Cons
The option of "unlimited messages" is available only for paid subscribers.
Paid consumers can only see who linked their profile.
It needs plenty of time to search for a Match.
Free members can't control who is on their top picklist.
Paid members can only avail privacy mode.
NOTE:
Match.com also has an app for Android users. The features of the Match dating app are similar to the website. People can see their profile, reset their profile and also start conversations with others via this app.
Part 5. What is the Success Rate of Match.com?
Match.com dating site is the best dating app with a high success rate. According to a survey, 42 percent of successful dates are from Match.com, and 30 percent of dates convert into marriages.
Additionally, Match.com claims that each day 12 couples from Match.com marry. So, it is paid but the best app for a serious relationship.no. Another app can compete with Match.com.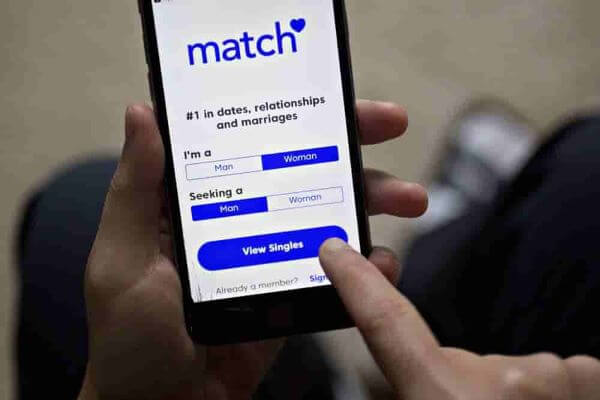 How old are people on Match.com?
A survey was done in April 2020 in the United States; according to this survey, only 4 percent of people from age group 18-29 years were on Match.com, while 11 percent of adults from the age group of 30 to 44 years were using this dating app.
Match criteria
The Match.com criteria depend on age, gender, and location. It means Match criteria totally depends on your choice, interests, and preference.
The Match search box will show results according to your interest which you have added during profile creation. But you can do manual research according to your preferences or needs.
Part 6. Are there Any Alternatives of Match.com?
There has always been competition between Match dating site and vs. eHarmony. This is because both apps offer a similar, higher level of service. The main focus of Match.com is on both casual and committed dating.
If you are looking for this type of dating, then it is the best app for you. But if you are in search of something serious and don't want to be involved with people who just want casual dating, then eHarmony is surely made for you. You must give a try to eHarmony.
Summary
Match.com is a well-known site and app for perfect Matches. This app allows both short-term and long-term relationships. Additionally, this app is the safest of all dating apps because of its best service.
It is available for free, but you can upgrade it if you want more advanced features by purchasing a premium subscription. You can enjoy various features such as private mode, boost profile, and reply for free.