Millions of people are using Bumble dating. Bumble dating apps have strict rules and regulations to avoid cyberbullying, harassment. Additionally, it is easy to use with a user-friendly interface.
This app helps people to find the perfect match. Moreover, in this article, we will discuss all about the Bumble dating site and app, including the most important question "is Bumble safe to use?".
Part 1. Why is Bumble Special?
Bumble is a dating app that is specially designed for women who want to date a perfect person for a long time. This app is different from another dating app.
Because this app allows the user to join after the complete verification, so the Bumble dating website has a low fake profile rate as compared to other apps.
Additionally, this app is free to download and has amazing features. Bumble offers few functions or features are available without any cost, like contacting different people, sending message view profiles, etc.
Still, its premium features like Bumble coins, super swipe, and Bumble boost make it more special than other dating apps.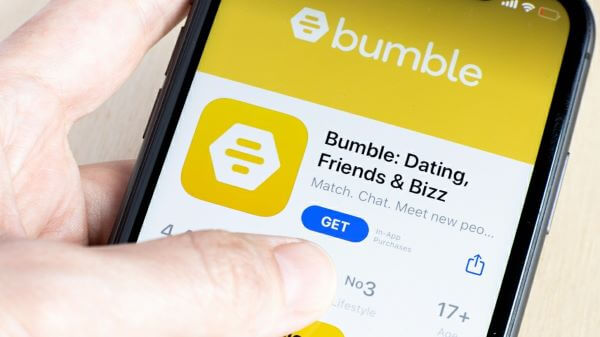 Part 2. Is Bumble a Good Dating App?
Yes, Bumble is a great online dating app because Bumble allows only authentic people on the app. Before signing up, this app asks for the person's personal information.
Additionally, this app gives a command in women's hands because women's protection is the first priority of the Bumble app. That's why thousands of women are purchasing Bumble dating service nowadays.
Related Read: Eharmony Dating Reviews – Waste of Time or Worth It?
1. Is Bumble safe to use?
Yes, this app is safe because this platform has been very well known for taking up very good initiatives. For example, it banned body shaming on its platform.
It has been in partnership with safety and red dot foundations, which helps people take a stand against harassment, racism, driven speech, and bullying.
In short, safety is a number one priority. People can use its block and report feature if anything happens against the community guidelines.
But if someone successfully adds spyware to your mobile phone, then it is not safe because the hacker can access your account and see your account history.
Don't worry, you can avoid this situation with ClevGuard anti-spyware because it can detect the spyware and other suspicious apps on your phone.
After a few seconds of scanning by ClevGuard, you can view the scanning result and quickly remove the spyware by clicking Resolve All.
NOTE:
Download and install ClevGuard anti-spyware by clicking Get it on Google Play button below to get real-time protection and free from worrying about the attack of spyware.
2. Is Bumble better than Tinder?
Bumble is better than tinder for women. On Bumble, women can take the first step and send the first message all by themselves. It's the main objective of Bumble to encourage women and ensure their safety from harassment and all kinds of creepy people.
On the other hand, Tinder is not Safe to use. According to many users, various harassment cases have been reported on tinder. Women posted many negative Tinder messages, which were equally creepy and threatening.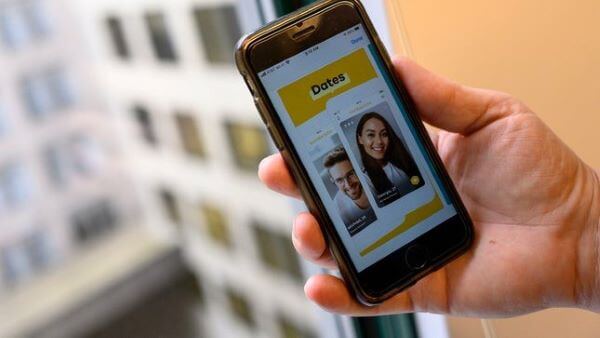 3. Is Bumble for serious relationships?
Bumble is an app made for some serious connections, not for just dating, relationships, and waste of time. Technology of Bumble is based on honest and safe use instead of just some hookups.
Bumble has strict rules for new users to sign up. If you are making a new account, you need to tie it up with your phone number, which you are using currently. You also need to verify your photo to prove that you are who you say you are.
Part 3. Who is Bumble for and not for?
No doubt that Bumble is an amazing dating app, and millions of people are using this app, but this app is best for those who want a serious long-term relationship.
This app is especially best for those who are finding their real-life partners and up for marriage.
If you are looking for a hookup or one-day flirt, this app is not for you because people use it to find their perfect match here.
Moreover, this app is perfect for women because Bumble gives women advantages so they can find their perfect matches here without any issue.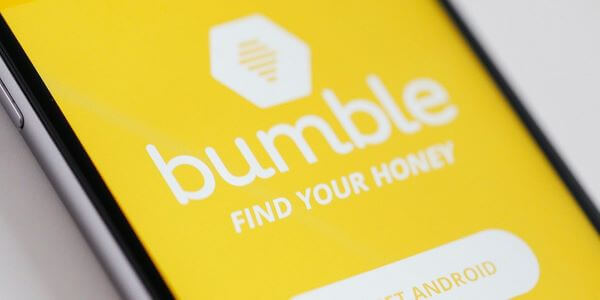 Part 4. How to Create a Bumble Profile?
If you want to create Bumble dating profile you can easily create by following these steps:
Download Bumble app from Google Play Store and install it.
On the Bumble app, tap the profile icon in the bottom menu in order to navigate to your profile tab, then tap the Edit icon near your profile picture. If you are using Bumble.com, then select your profile picture in the top left corner.
On the app and on the site, choose X to remove the current photo or tap + on an empty photo to upload a new one. Thus, you are able to upload six photos to your profile.
Depending on the model which you are using, your photos will look slightly different according to this.
Now in the Profile Prompts section, choose a prompt that helps in showing your personality traits. For example, if you choose My Dream Dinner Guest, you are asked to choose an answer regarding this.
Select the About Me section and Now Type a brief and moderate Summary about yourself.
Part 5. Premium Services of Bumble
Bumble online dating is free to download and install. It also has free basic features like swiping up down for searching people or liking options. You can send a message, but this option is limited.
Other advanced features of Bumble come in the premium package, such as Bumble boost, Bumble coins, busy bee, unlimited spotlight filters, beeline. All these features are available in the Premium Package only.
The Bumble boosted premium feature allows the person to connect the persons with whom your match connection is lost.
The rates of this feature are different. The Bumble coin is a fabulous feature of the Bumble app because it gives permission to access a couple of different features.
Part 6. Why People Like & don't Like on Bumble?
Bumble app has various pros but it also has few cons too. Here are few pros and cons mentioned below why people like and don't like on Bumble.
Pros

Bumble is not just a dating app, but it also offers features for business and friendship like Bumble Bizz and Bumble BFF.
Bumble gives power to women.
Bumble is user-friendly app.
It has a high post-match chat rate.
This app does not allow pornography or nudity.
It blocks the people who try to scam, harass and blackmail the people.
Bumble is the safest app, and no one can use this app without verification.
It gives you a snooze feature.
Cons

Bumble just gives 24 hours to start conversations, after the 24 hours the connection will be lost.
Not all features are available on official Bumble site like Bumble Bizz and Bumble BFF.
Users can upload only six pictures to their profile. Additionally, users can add less than 300 words in tagline or introduction.
Final Words
Bumble is a perfect dating app for serious people, and it is safe to use, but spyware can track the activity of your Bumble profile.
On higher levels, hackers can use various methods to take full control of profile pictures and swap them for inappropriate content and images.
But you can make your Bumble account safe with the help of ClevGuard anti-spyware. ClevGuard can quickly discovers spyware in smartphone and let you instantly remove it from your mobile phone.