Question:
How to Hack Google Hangouts?
Google Hangout hacks have the ability to see other persons' profile pictures and other data like calls. 
In this guide, I will tell you how I managed to hack a Hangout. Actually, I didn't know before that hacking your kids' hangouts is a really easy thing to do. Here is the step-by-step guide on how to hack your kids' Google hangouts.
What is Google Hangouts Used for?
Google hangouts is a product or an application provided by google where you can do video calls all over the world.
First of all, Google Hangouts has the capability of 3 ways of communication with your friends: one way, two way and group calls. A group call allows you to connect with several persons to talk with your friends for free in your Google hangouts. That's why I'm telling you to use this feature only when there are no security risks and your kids are safe.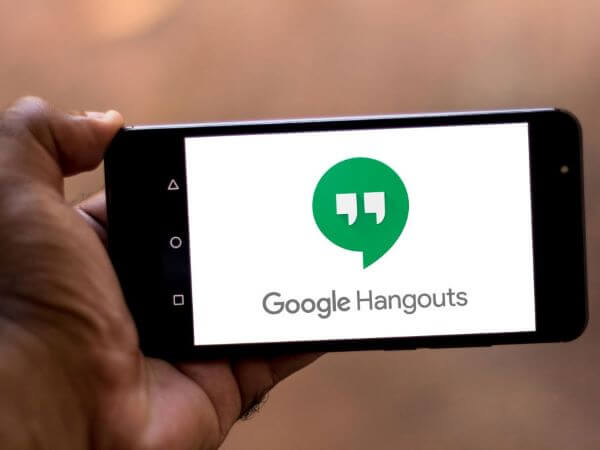 Why to Hack Google Hangouts?
There are many reasons of hacking or recording Google Hangout for the people of different groups of different ages:
For parents:

This is for your kids who tend to do naughty things when you are not watching. Hangouts can be very safe for children in the presence of an adult.

For lovers:

If you are in love with someone, this would be the perfect way to talk with them over voice and video. You can check your boyfriends messages or hacking their Google Hangouts and know what's happening there, either they are loyal or not, or is there anything doing wrong.

For business:

If you have a business and you need to conduct business, this is the perfect way to have your discussion. Hangouts allow you to call different groups of people, from marketing teams to business tycoons.
How to Hack Someone's Messages on Hangouts?
It has become so easy to hack someone's messages on Hangouts especially about kids' messages on Hangouts to secure them.
With an increasing number of hacking incidents involving children, parents are increasingly concerned about the safety of their children and want to keep them safe from strangers.
KidsGuard Pro for Android can hack messages of your kids Hangouts and gain access to your child's personal data including their photos, name, location, e-mail address, phone numbers, school name, birthdate, and more.
NOTE:
KidsGuard Pro is an useful parental control app to hack others' messages. It supports Android and iOS devices. Next we introduce KidsGuard Pro for Android in detail including its features and installation steps.
If your target one is an iOS user. You can click the "View Demo" button to know more features about KidsGuard Pro for iOS.
5 features of KidsGuard Pro for Android
Track to Text messages and Call Records.

Parents can monitor kids' messages and calls on their phone, so that they can know whether their kids have dangerous messages or harassing calls .

Save Kids Texts

We have a text encryption app that can unlock all your kids Hangouts accounts to safeguard your kid's privacy from hackers. Parents can access any chat sent by their kids on the KidsGuard app through an alternative link or social media account such as Google or Facebook.

Children's Privacy

A parent can now review all the activity of their children. They can monitor all their child's activities on the KidsGuard app. Parents can also view the data stored on the KidsGuard app so that they can get to know every online move of their kids.

Secure Kids

KidsGuard's secure messages app offers a secret window that provides a perfect privacy barrier for you and your kids. You can have your kids' messages hidden in the secure message app for the safety of your kids.

Track Kids' Location

KidsGuard provides location data in real-time so that you can know where your kids are. They can be tracked anytime and anywhere. It can be the best GPS tracker for kids.

KidsGuard Pro for Android is the best Android kid monitoring app with many amazing features.

How to install KidsGuard  Pro for Android?

Step 1. Create an Account. 

Create your account for KidsGuard Pro. Then you need to purchase an advanced plan to use all advanced monitoring features. Click the"Monitor Now" below to try it.

Step 2. Download KidsGuard Pro for Android  

The next step is to download the KidsGuard Pro for Android. To do this, simply go to the website www.clevguard.net and download the latest version of KidsGuard Pro APK and tap the APK file for installation.

Step 3. Hack Messages on Hangouts 

Now go to your KidsGuard Pro for Android online Dashboard. And monitor your child. You can view the messages on the dashboard. Parents can also see the kid's location on a map through this app.

Reasons of choosing KidsGuard Pro for Android to Hack Hangouts

Secure messages:

Parents can monitor kids' messages and calls on their phone, so that they can know whether their kids have dangerous messages or harassing calls .

Private page:

With the unique private page option on KidsGuard app, kids will not be able to download another app from Google Play store. The kids' messages on KidsGuard app can only be accessed through the KidsGuard app and also can only be read by their parents.

Video calls:

KidsGuard Pro lets you keep track of your kids' video calls. It lets you review every video call your kids make. It also lets you call back any lost kid using their pin or your phone's display name.

FAQs about Hangouts Hack

Q1. Is Google Hangout safe to use?

Yes, Hangouts is safe to use. All your kids'communication will be safe with the KidsGuard app. This is because all the messages in KidsGuard app are encrypted and protected with a password. It is also quite easy to monitor all your kids' Hangouts activities on the KidsGuard app.

Q2. Is Google Hangouts free to use?

Yes, Hangouts is free to use. It is only a web-based and an application-based service so that you can monitor all your kids' online communications through your Android device. Google also offers the Hangouts platform for free.

Q3. How do I get into a Google hangout?

Sign in with your Gmail account (or sign in with a Facebook or Google account). If you already have Hangouts, the application will automatically pop up in your personal Gmail.

Q4. What is the purpose of Hangouts?

At this point it is unclear what Google's long-term goal with Hangouts is. The apparent plan seems to be that, although Google is going to continue to support Hangouts in many ways, they will no longer offer it as a replacement for Skype.

Q5. Do you need a Gmail account to use Google Hangouts?

To use Google Hangouts, you will need a Google account. Google Hangouts integrates with Gmail and Google+ and provides all the functionality of the popular chat applications along with a voice/video chat experience.

Summary:

Since, Hangouts is free to use, you won't have to spend a dime on this awesome hack. But it is essential for monitoring kids'activities that what they are doing on their Hangout account.

Parents want to see their kids to be more secure and safe. For this purpose, KidsGuard Pro for Android can do a lot for the kids by hacking their phones' Hangout account and monitoring their activities on Hangout.