There may come times, when you might need to track text messages from another phone due to your child's safety, or to recover an important deleted message. Whatever might be the reason, it is possible to track text messages from a different phone, may it be an Android or an iPhone. Before we get into the topics, there comes a question by a few people, if it is okay to track someone's text messages. The answer depends on the purpose. Actually we don't recommend messages tracking unless it is your kid, employee, or yourself.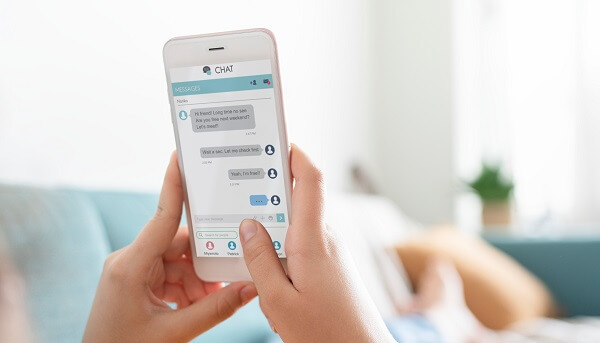 In the following part, there are 3 different ways on how to track text messages. All the steps are mentioned below.
Way 1: Track Text Messages from Another Phone by SMS Trackers
You may feel the need to monitor text messages from your kid's phone to check if he/she is bullied or blackmailed in school, or if he/she has been exposed to any explicit content. There are many ways to track text messages, one of which is by using third party SMS tracking apps. There are numerous apps in the market, but KidsGuard Pro is at the top due to its rich features and easy to use interface.
It not only can track text messages from phone and social media platforms, but also can track real-time locations, call logs, contacts, browser history, activity logs, record keystrokes, and capture screenshot remotely. Moreover, it does all these activities discreetly in background, without the knowledge of the person being tracked.
Here is a step by step guide of how to use KidsGuard Pro to track messages from another device.
1. First, you need to create a new account from the ClevGuard website.
2. Type www.clevguard.net on the target device you want to track and download and install the KidsGuard Pro app. In case of Google Play error reports, you should make sure the Unknown sources option is enabled in security settings.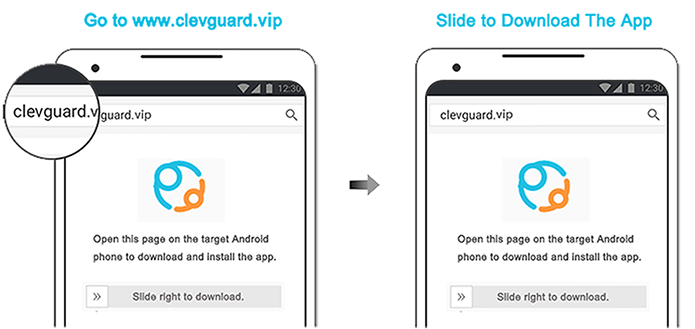 3. Then sign in to your KidsGuard Pro account and follow the necessary instructions to set up the app.

4. Go to the dashboard and click on Messages to view all the messages on the phone.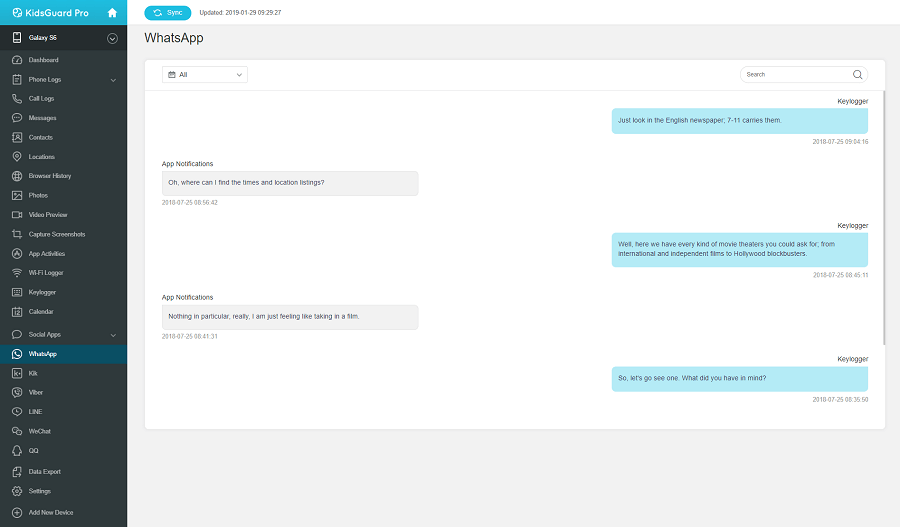 Way 2: Track Text Messages from Another Phone by Backup and Restore
This method is a bit different from the previous one, as it cannot be used discreetly with the knowledge of the user. This process is more of a solution for retrieving your deleted old messages and viewing on another phone. All in all, the process involves a few steps.
1. Creating a backup of all the messages and uploading the file on the cloud storage platforms like iCloud, Google Drive, Dropbox, etc.
2. Downloading the backup file on another device where you wish to view the messages. Alternatively, you can directly send the file to the target device through Gmail, or other wireless sharing apps.
3. Restoring the messages from backup file.
4. Opening the messaging app to view the files.
iOS users will have an advantage because they can use iTunes or iCloud. And all the messages and replies can be backed up on iCloud from iOS 11.4 to be downloaded and restored later. Even without the help of iTunes/iCloud, there are a lot of 3rd party backup extractor tool on the market to choose from, for example, iMyFone D-Back. However, Android users have fewer choices. Devices like Google Pixel also offers built-in SMS backup, but other devices can only make use of other backup tools.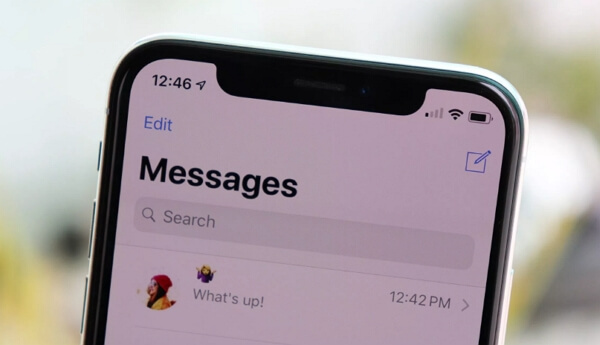 So apparently, this method works best if you want to want to track your own messages on another phone. Because you can meet the following requirements at the same time: access to the original phone, device account and password,
Way 3: Track Text Messages from Another Phone by Messages Syncing
There are 2 ways on how to track messages on iPhone with another one.
Messages on one device can be synced to another device by just signing on the second device using the Apple ID of the first device. In this method the first device user will know that he is being monitored, as all the messages you receive now will also be displayed in the first device.

Sign in on both the devices using the same Apple ID, then on the first device, go to Settings > Messages > Text Message Forwarding, and turn on the slider with the name of your device. Then enter the verification code when prompted, and you're done. This way, all the text messages received in the first device will be forwarded to your device.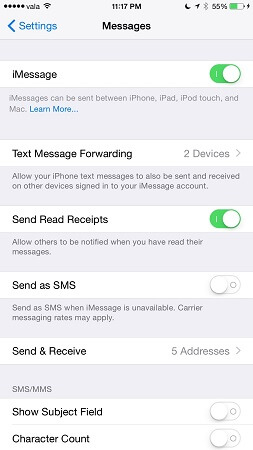 Both the processes sync messages from both the phones i.e., both the phones can access messages from each other. Although this is not the best way to monitor text messages secretly, it can be used at times for its simplicity and due to its independency from other third party apps.
Message Syncing on Android
Like on iPhones, text messages can be synced on Android devices. Google Voice helps sync messages across devices. The steps for setting up message syncing on Android devices are listed below.
1. Download Google Voice from the Play Store and sign in using your Google account on both the source and target devices.
2. Turn on sync with Google from Settings.
3. The messages will automatically be synced on both the devices. The synced messages can be viewed under the Inbox section in Google Voice.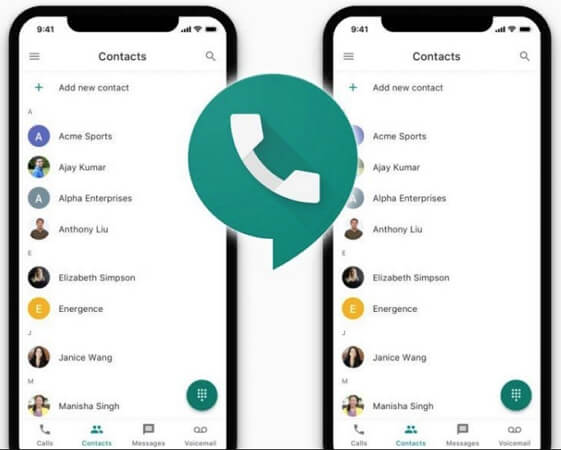 There are numerous other methods to sync messages on Android. Xiaomi phones allow a sync using MI account. Even Facebook Messenger can double as a messaging app, and can store text messages to be synced with other devices logged in with the same account.
Conclusion
Among the three methods mentioned, the method using a message tracker app is the best, as it can track messages effectively without the person knowing, and this method works equally well on both Android and iOS platforms. For Android, KidsGuard Pro can work wonders in tracking text messages, as the method is extremely simple and reliable. The process is 100% covert and only involves installing the app on the target device and signing in. Although it doesn't support iOS devices, there are numerous apps for iPhones that are equally effective.